When a background check service is ordered, you may see that the status shows "Canceled" or you may want to cancel the order.
In this article we will cover:
Canceled status on background check order
Once the background check services have been ordered, the candidate will automatically be sent an email to complete the online authorization and consent form. Your candidate has 10 days from the point the order was placed to complete the authorization process. If they do not fill this out within those 10 days, the background check will automatically cancel and the status will show "Cancelled"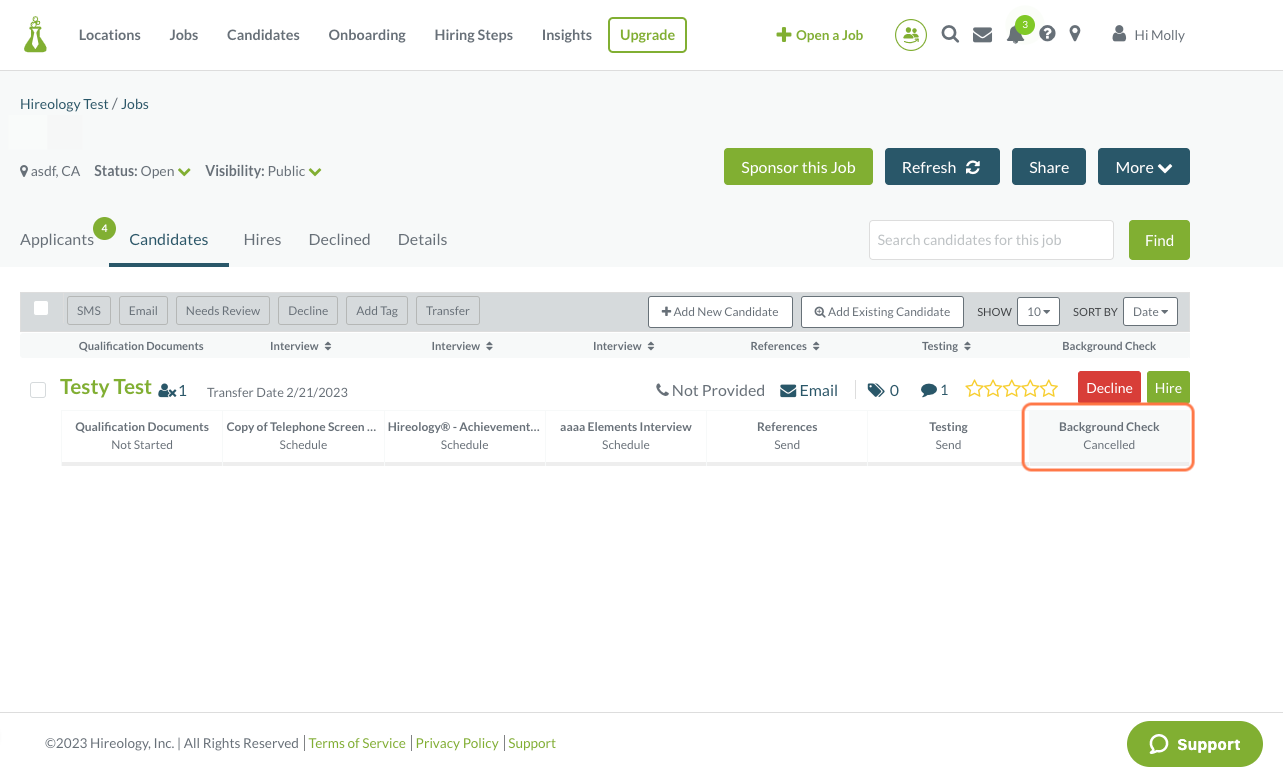 Additionally, if your candidate decides they do not want to proceed with the background check, they can decline the services during the authorization process.

You can always reorder a canceled background check on the status page by clicking into the background check and selecting 'Order Again'.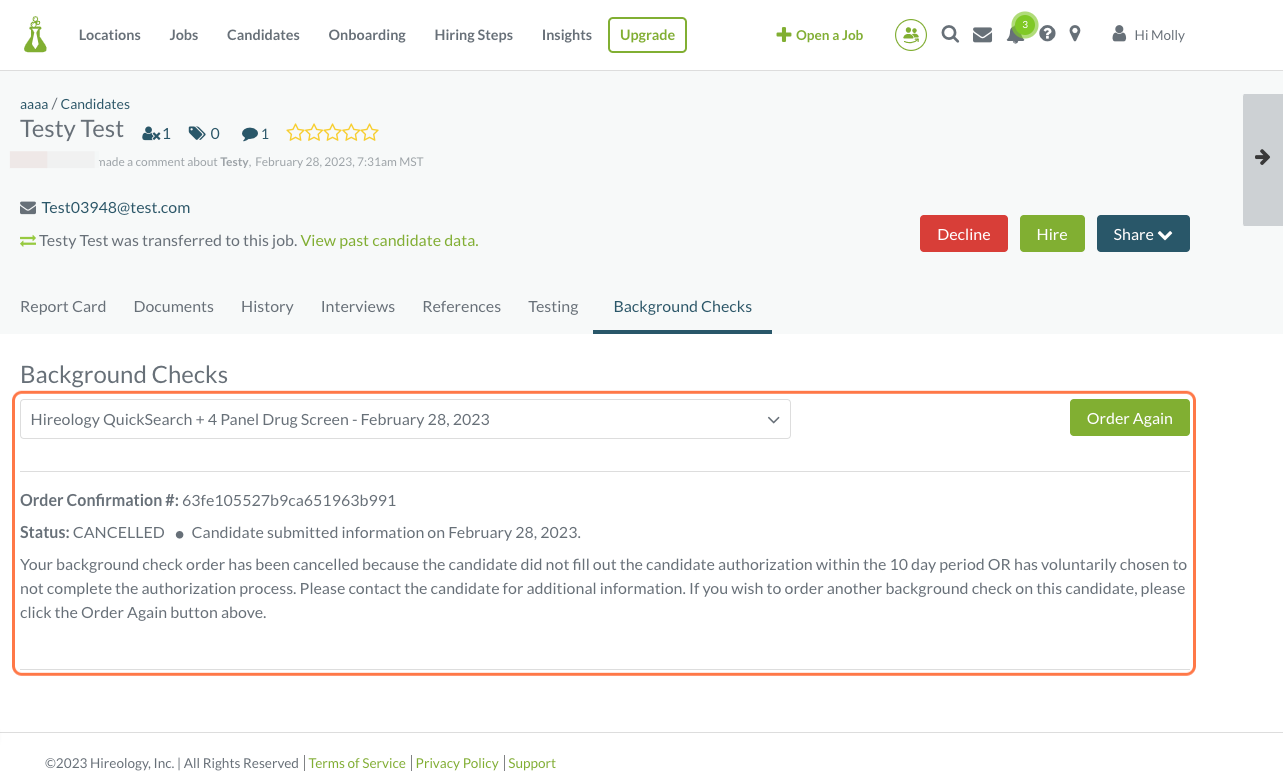 How to cancel a background check order
You can cancel out a background check by reaching out to our support team directly. They will be able to work with our background check provider to have the searches cancelled out. They can be reached out support@hireology.com or 800-219-6780.
Video Library
Related Topics