Background checks can be canceled manually by Hireology's support team or automatically if a candidate declines or does not complete the authorization process in time.
In this article we will cover:
Canceled Status on Background Check Orders
When a background check service is ordered, the candidate will automatically be sent an email to complete the online authorization and consent form. Candidates have 10 days from the time the order was placed to complete the authorization process. If they do not complete the authorization within 10 days, the background check will automatically cancel and the status will show 'Canceled'.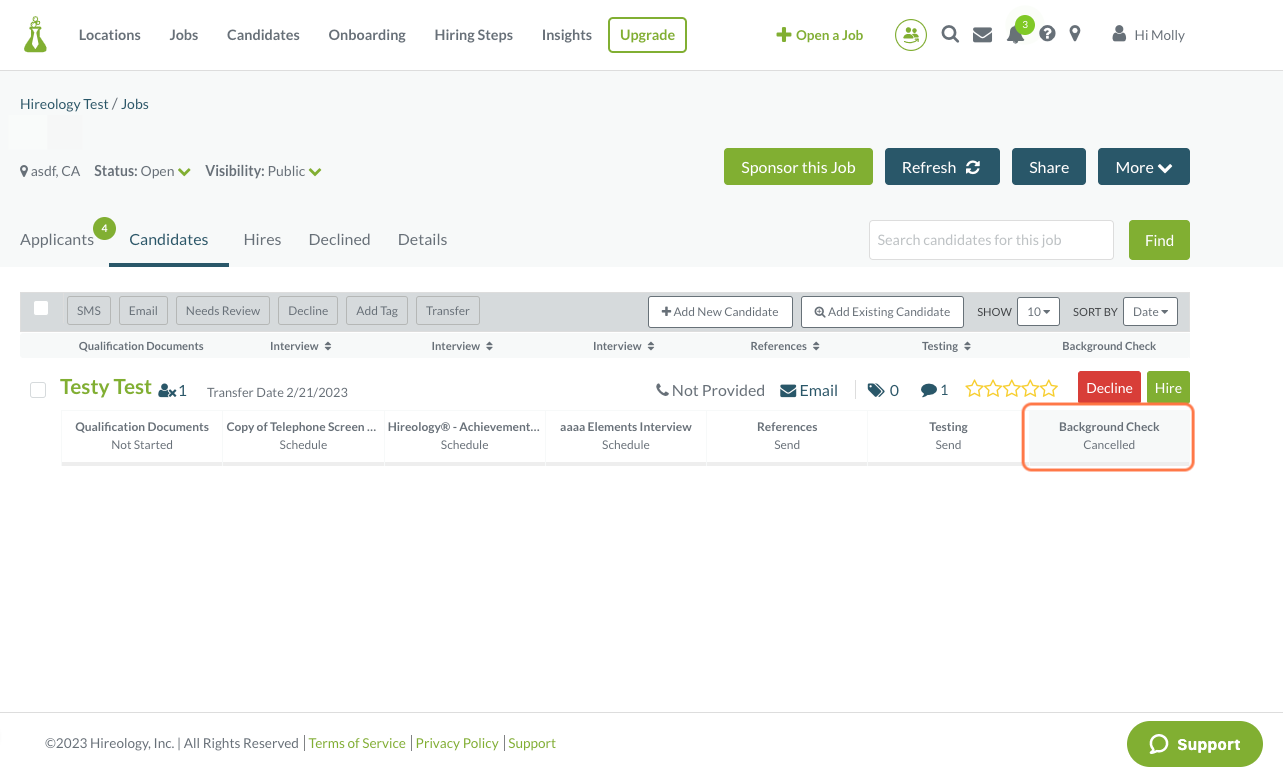 If a candidate decides they do not want to proceed with the background check, they can decline the services during the authorization process.

To reorder a canceled background check, click the Background Checks tab within a candidate's file and select 'Order Again'.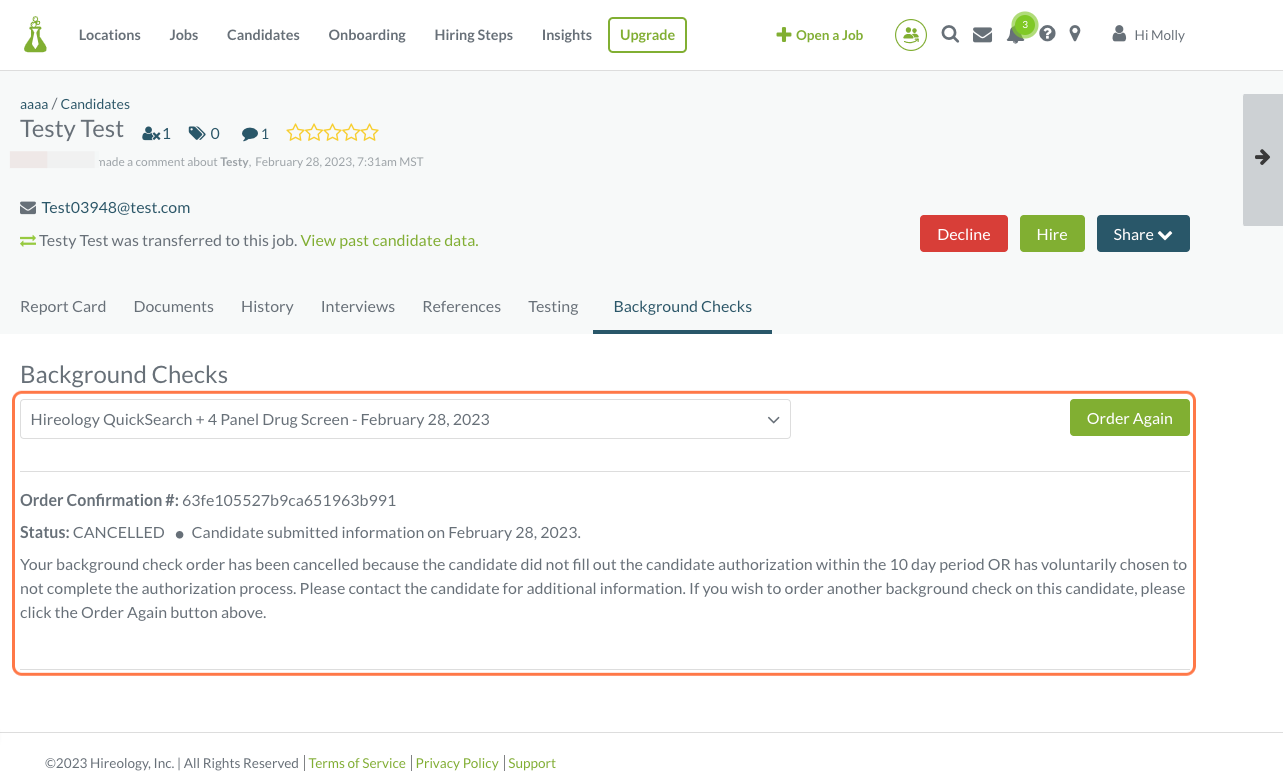 Canceling a Background Check Order
If you need to cancel a background check that you've sent, please contact our support team by emailing support@hireology.com or calling 800-219-6780. They will work with our background check provider to cancel the order.
Video Library

Related Topics