Hireology partners with AxisCare to better help home care agencies streamline caregiver hiring, onboarding, and scheduling. With the integration, you can seamlessly transfer new hire data from your Hireology account directly into AxisCare.
In this article we will cover:
Enabling the AxisCare Integration
To enable the AxisCare integration for your Hireology account, log into your AxisCare account and access the settings page. Next, turn on the Hireology integration to create an AxisCare subdomain and password.
You can then contact your Hireology Customer Success Manager or support@hireology.com. Our team will be able to activate the integration for your account with the subdomain and password.
Connecting Your AxisCare Account
Once the integration is enabled in your account, you can finish setting it up.
Click 'Hi' and select 'Settings'.

Click the 'Integrations' tab.

Click 'Connect' in the AxisCare integration.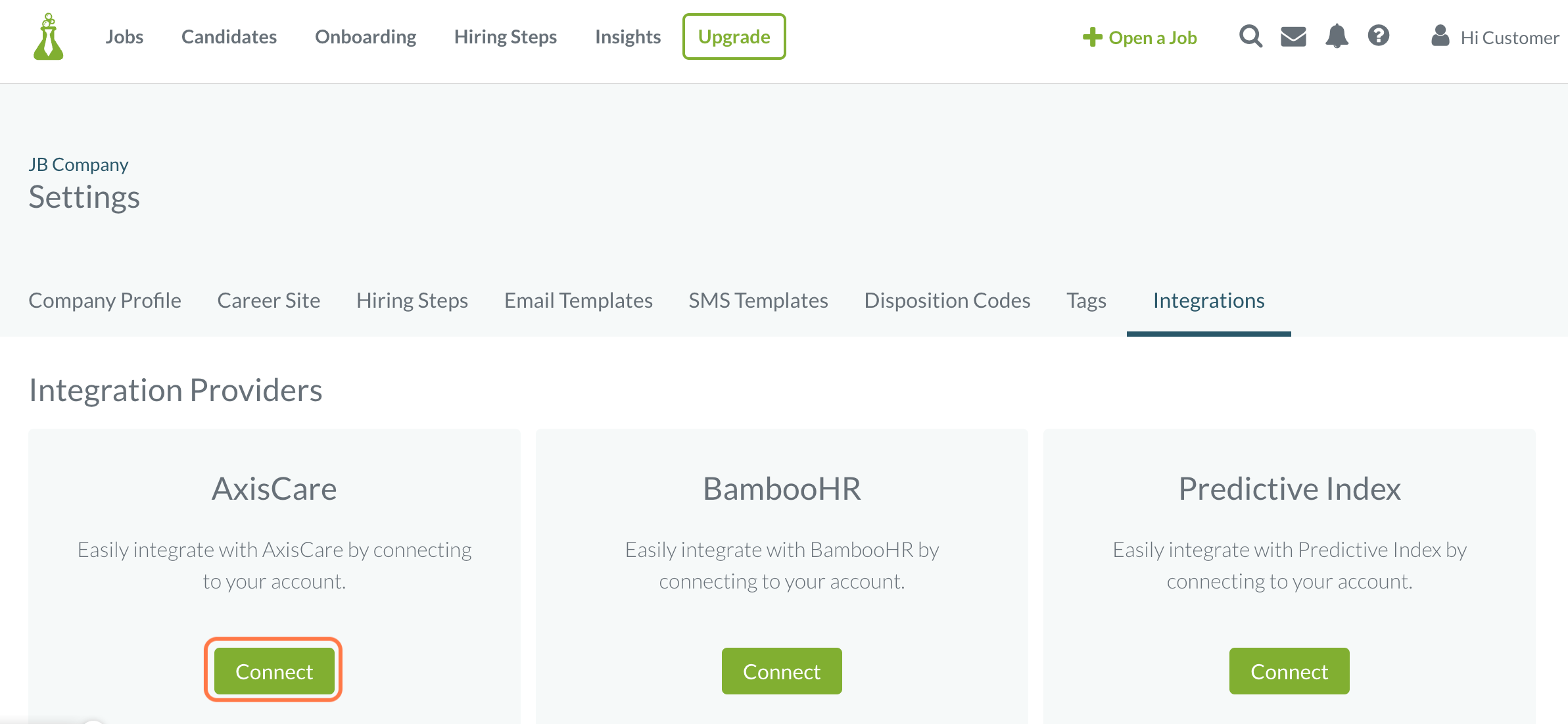 Enter your unique AxisCare subdomain and password and click 'Save'.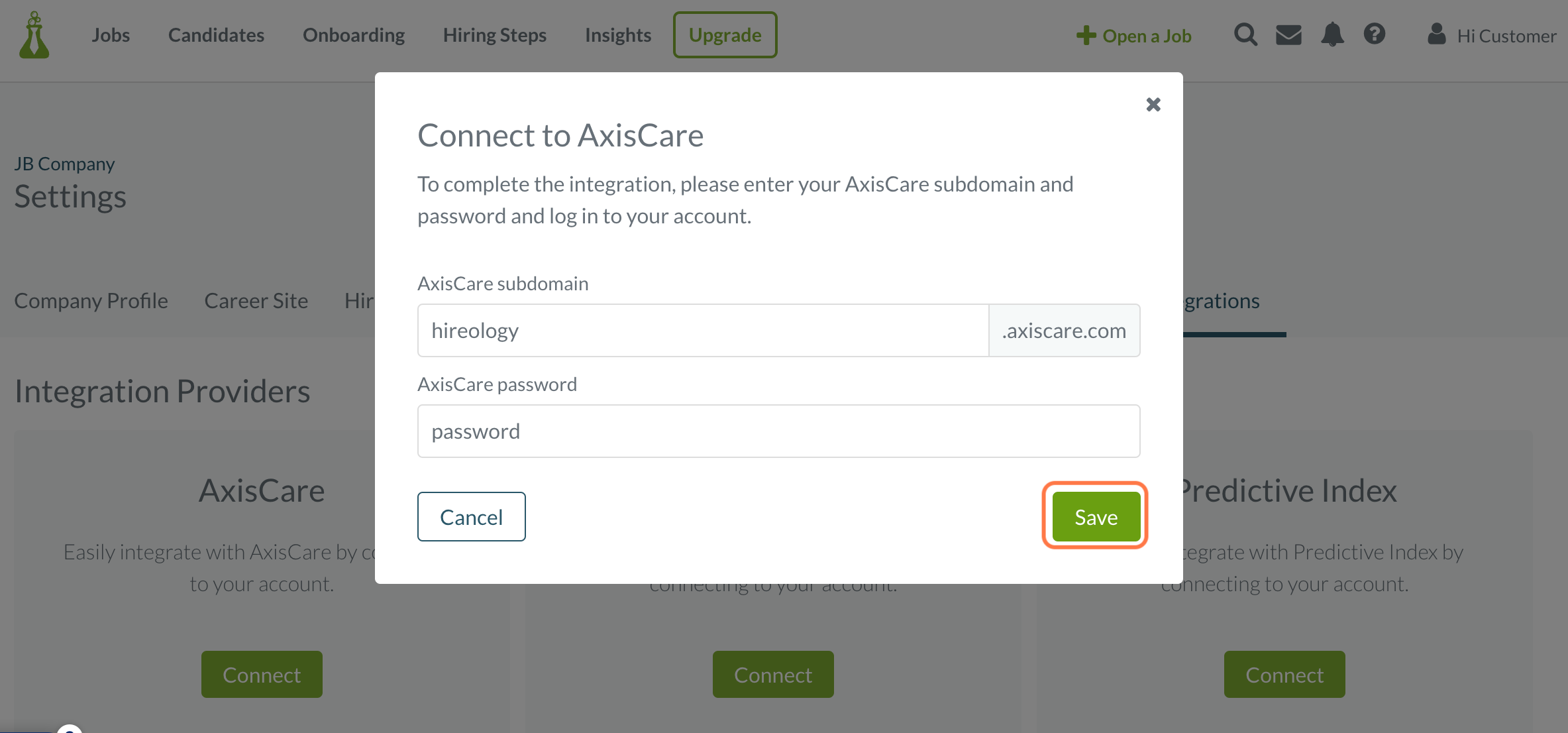 The system will make a connection between Hireology and AxisCare, completing the integration.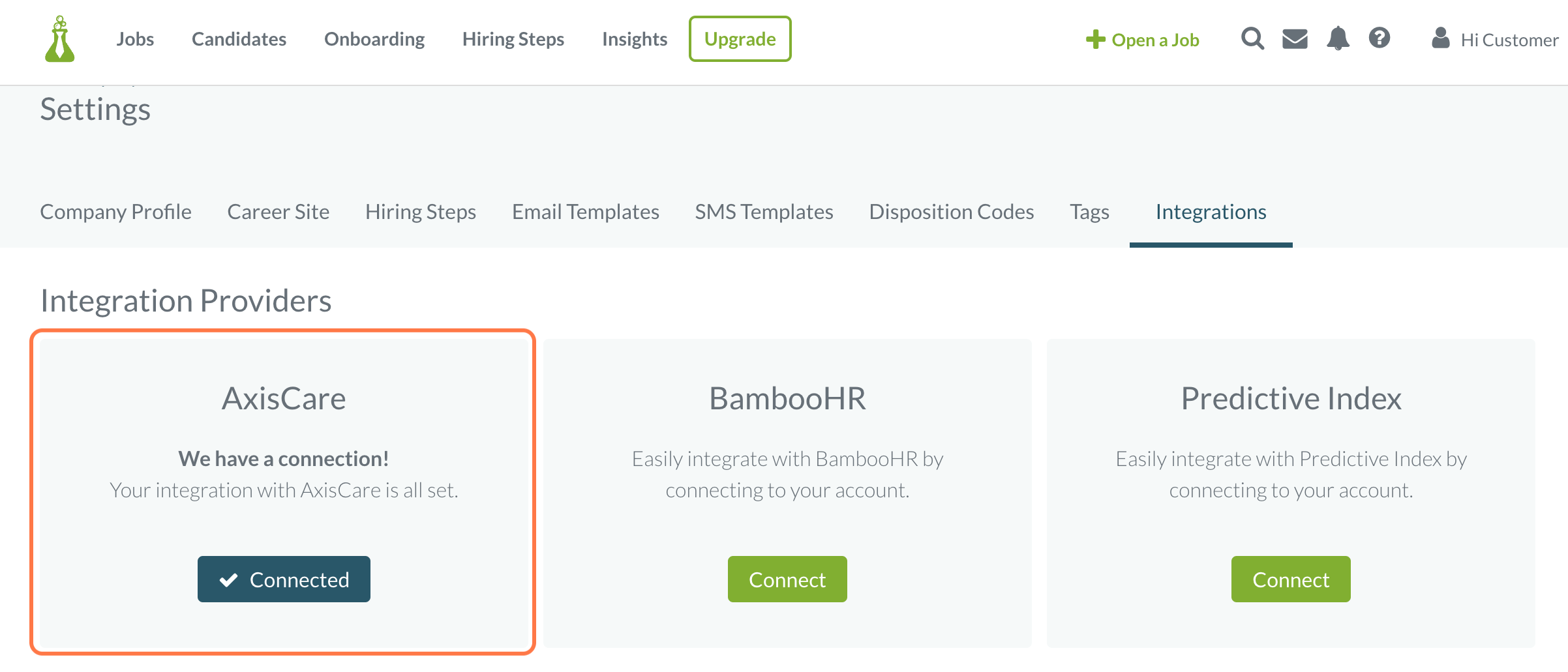 Syncing New Hires
Once AxisCare is connected to your Hireology account, you can transfer data for newly hired candidates. On the Jobs page, click a job title, then click the 'Hires' tab. Click the AxisCare button to sync the new hire to AxisCare.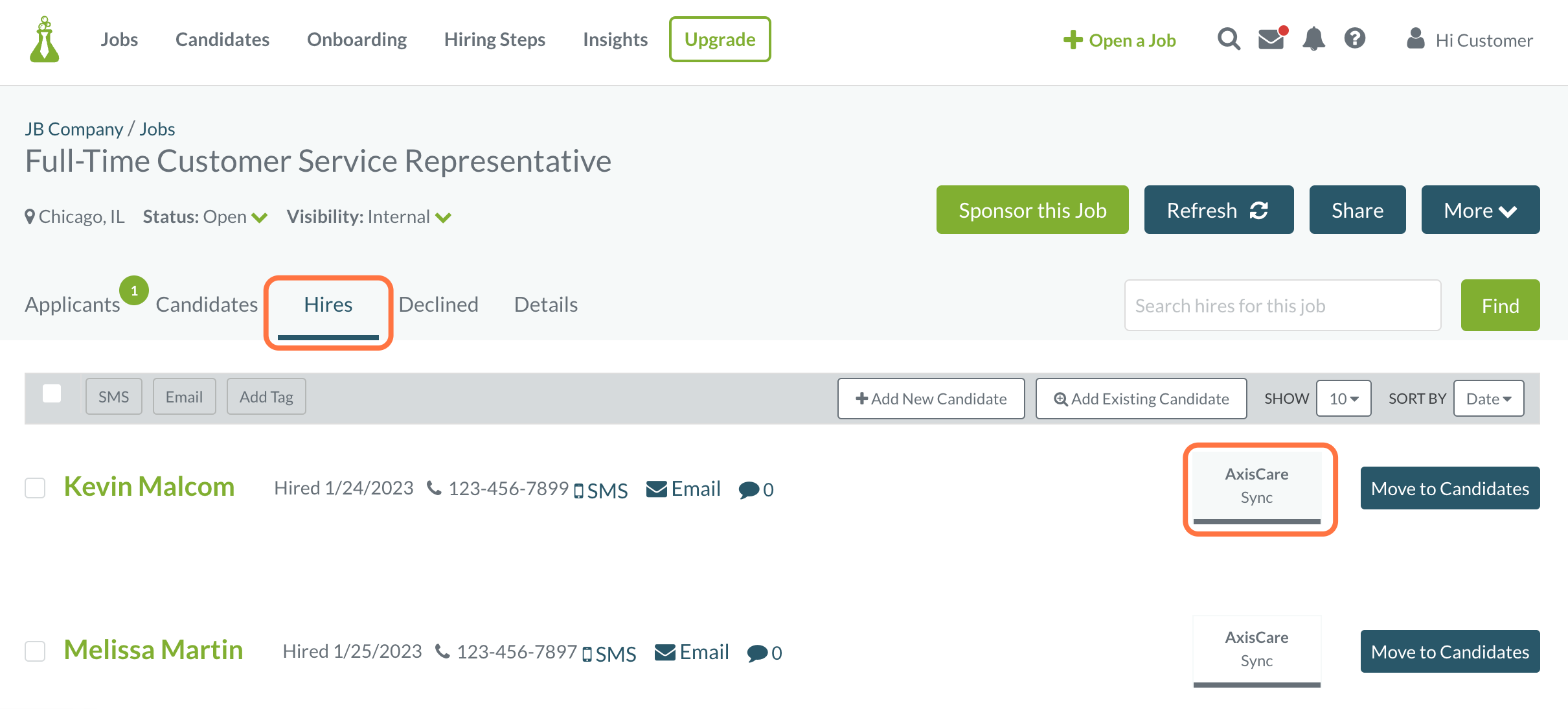 Once synced, new hires will be displayed in the AxisCare system under the Caregivers tab.
Related Topics