Compligo is the leading compliance training and incident management platform transforming the way you manage onboarding, HR policies, Fair Lending regulations, and environmental health and safety procedures. With the Hireology and Compligo integration, you can send new hire data directly to Compligo to meet regulatory and organizational requirements without manually entering employee records.
In this article we will cover:
Enabling the Compligo Integration
To enable the Compligo integration for your Hireology account, please contact your Hireology Customer Success Manager or support@hireology.com. Our team will be able to activate the integration for your account.
You will need Compligo's partner API key in order to complete the integration. You can contact your Compligo Technical Account Manager, Account Manager, or Technical Support Representative to get this. You may also email hireologysupport@compli.com to request it.
Here are the steps the Compli technical team will need to follow to produce the API Authentication code:
Login to the Compligo site.

Click on the 'Build' tab.

Click on 'Data Exchange'.

Click on 'API Endpoints'.

Click on 'Partners'.

Click 'Reveal Authentication Token' (i.e. API Key).
Connecting Your Compligo Account
Once you have the API key, you can finish connecting your Compligo account. To do this, click 'Hi' in your hiring site, and select 'Settings'.

Click the 'Integrations' tab.

Click 'Connect' in the Compligo integration.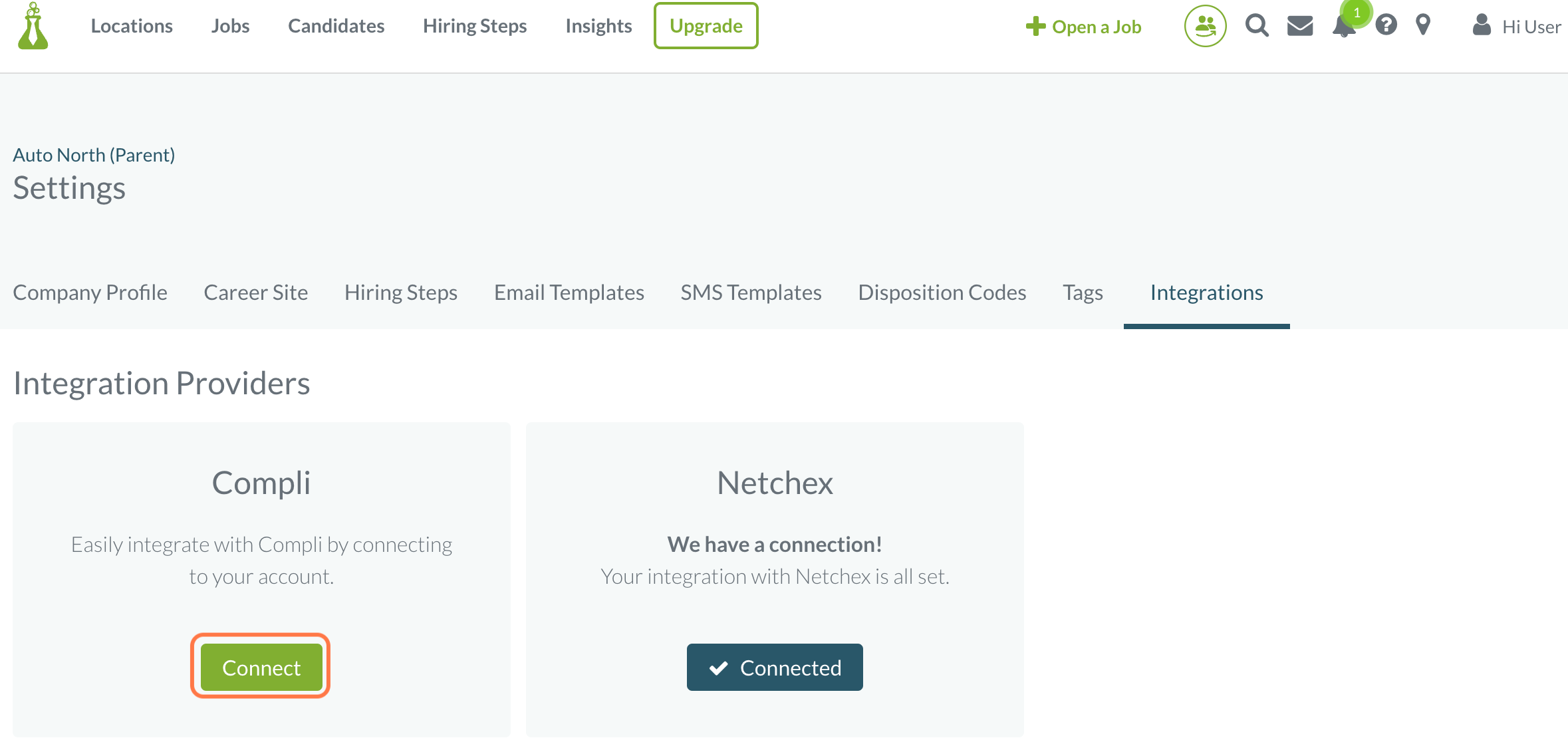 Enter your Compli deployment subdomain and Compli API Key, then click 'Save'.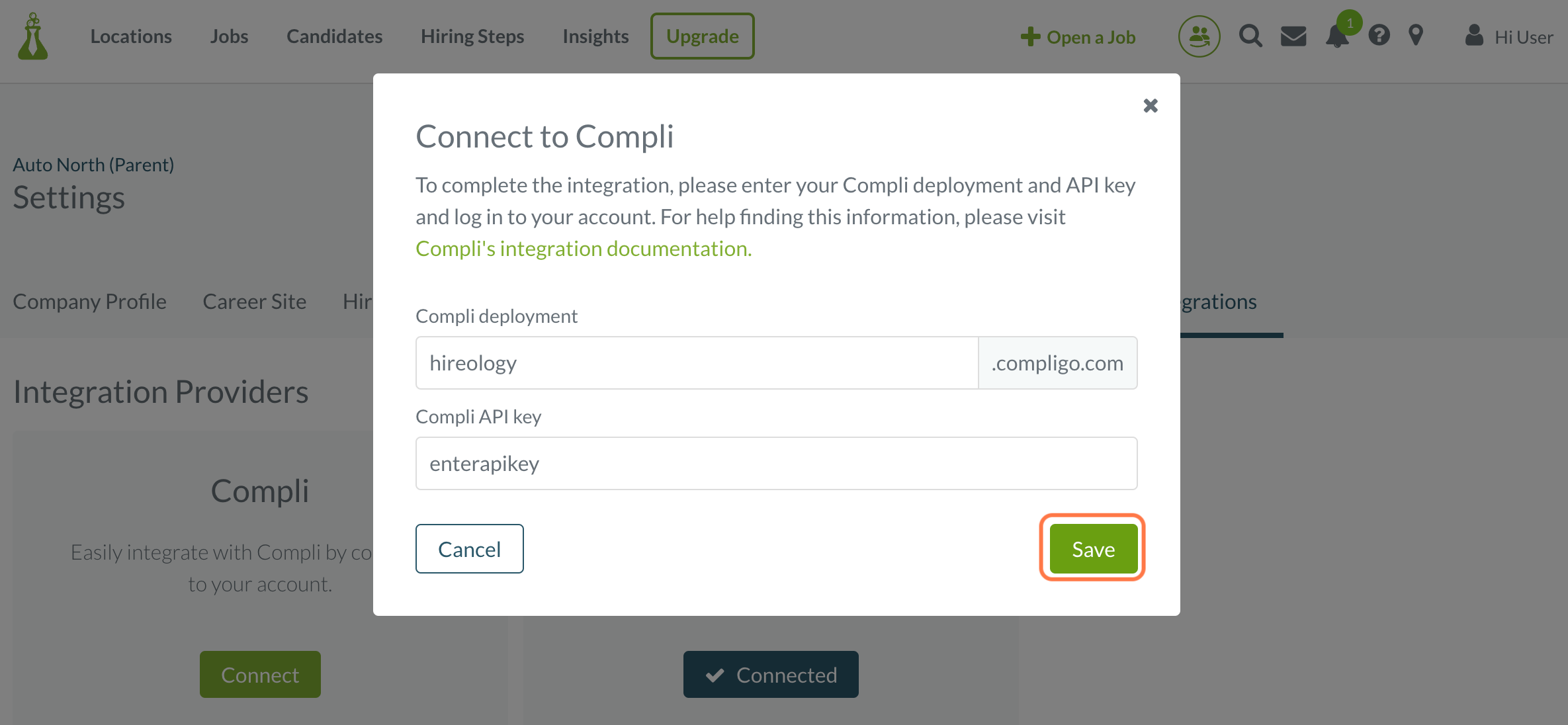 Syncing New Hires
Once Compligo is connected to your Hireology account, you can transfer data for newly hired candidates. On the Jobs page, click a job title, then click the 'Hires' tab.

Click the Compli button to sync the new hire.

To view the new hire in Compligo, log into your Compligo account and click the 'Personnel Tab'. The user should appear within a minute or so. Edit the user to update any additional information about the employee.
Related Topics