The Hireology and WellSky Personal Care, formerly known as ClearCare, integration reduces friction by securely transferring applicant data from Hireology to WellSky. With this integration, you can convert a candidate to an employee in real-time of them being hired.
In this article we will cover:

Requirements to Activate the WellSky integration
A Hireology customer needs to have an active WellSky account.

How to Activate the Integration
Contact your WellSky representative to let them know that you are interested in setting up the integration with your Hireology account. WellSky will enable the integration on their side.
Let Hireology know that you are interested in setting up an integration with your WellSky account. Contact your Hireology Customer Success Manager or support@hireology.com. Hireology will take steps behind the scenes to complete the integration.

WellSky customers will need their specific Agency ID(s) in hand. This can be accessed in WellSky using the 'Power Tools' feature. However, WellSky Super Admins are the only users able to retrieve the Agency ID.
Once connected, you will see the integration available in your Settings!
Click 'Hi', then select 'Settings'.

Click 'Integrations'.

Select 'ClearCare' from the available integrations. Note: WellSky was previously called ClearCare.
How the Integration Works
Once enabled, the Hireology and WellSky integration will securely transfer new applicant data from Hireology to WellSky automatically. When a caregiver applies to the open role in Hireology, they will be automatically sent the WellSky Quick Apply applicant profile to begin filling out.
In addition to appearing in Hireology, the following fields will be transferred to WellSky:
Applied Date and Time

First and Last Name

Email

Phone

Street Address

City, State, and Zip

Country
Access New Hire Data in WellSky
From the WellSky homepage (the default landing page upon login), click on 'Caregivers' and then 'Applicants.'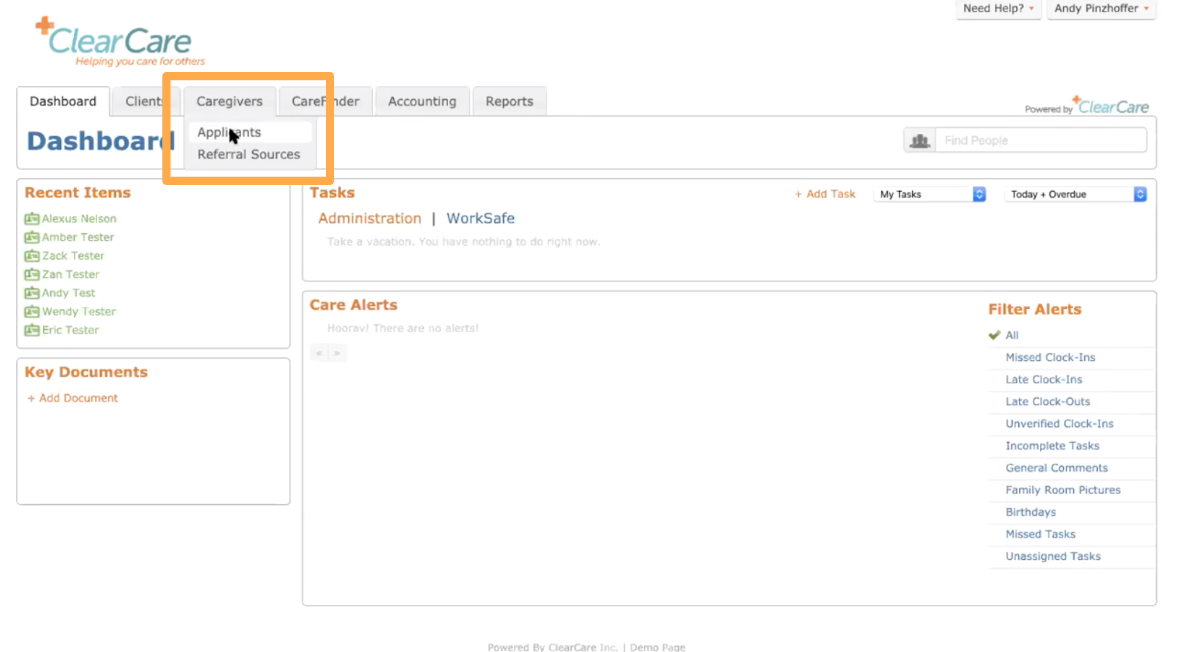 From the 'Caregivers' tab, review applicant data and synced fields in the list view.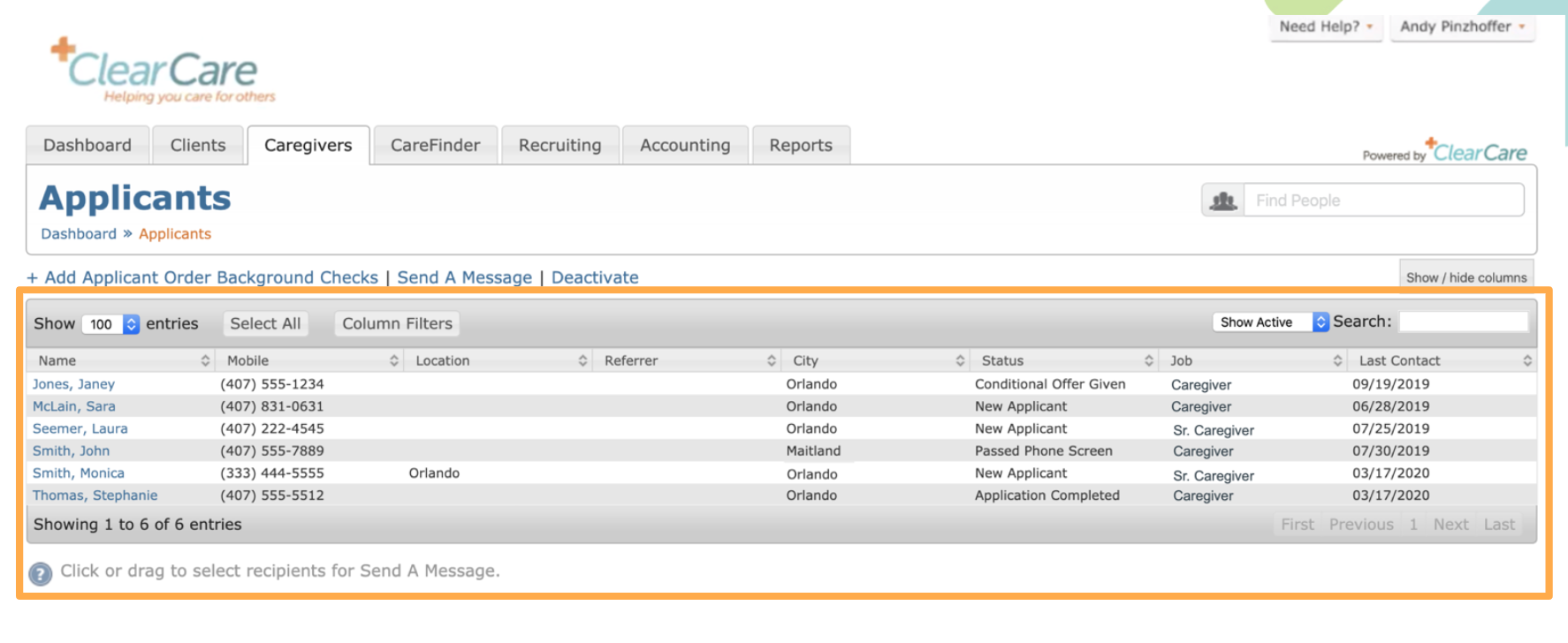 With the caregiver record created, from the WellSky system, managers can seamlessly send open shift opportunities to one or multiple caregivers.