Candidates will automatically receive reminders to complete their background check authorization on day 3 and day 7 after a background check was ordered. If a candidate reports that they have not received an authorization email, you can resend it from your Hireology account.
In this article we will cover:
Resending Background Check Emails
To resend a background check authorization email, log into your Hireology account and search for the candidate. In the candidate's profile, click the Report Card tab.

Next, click the Background Check tile.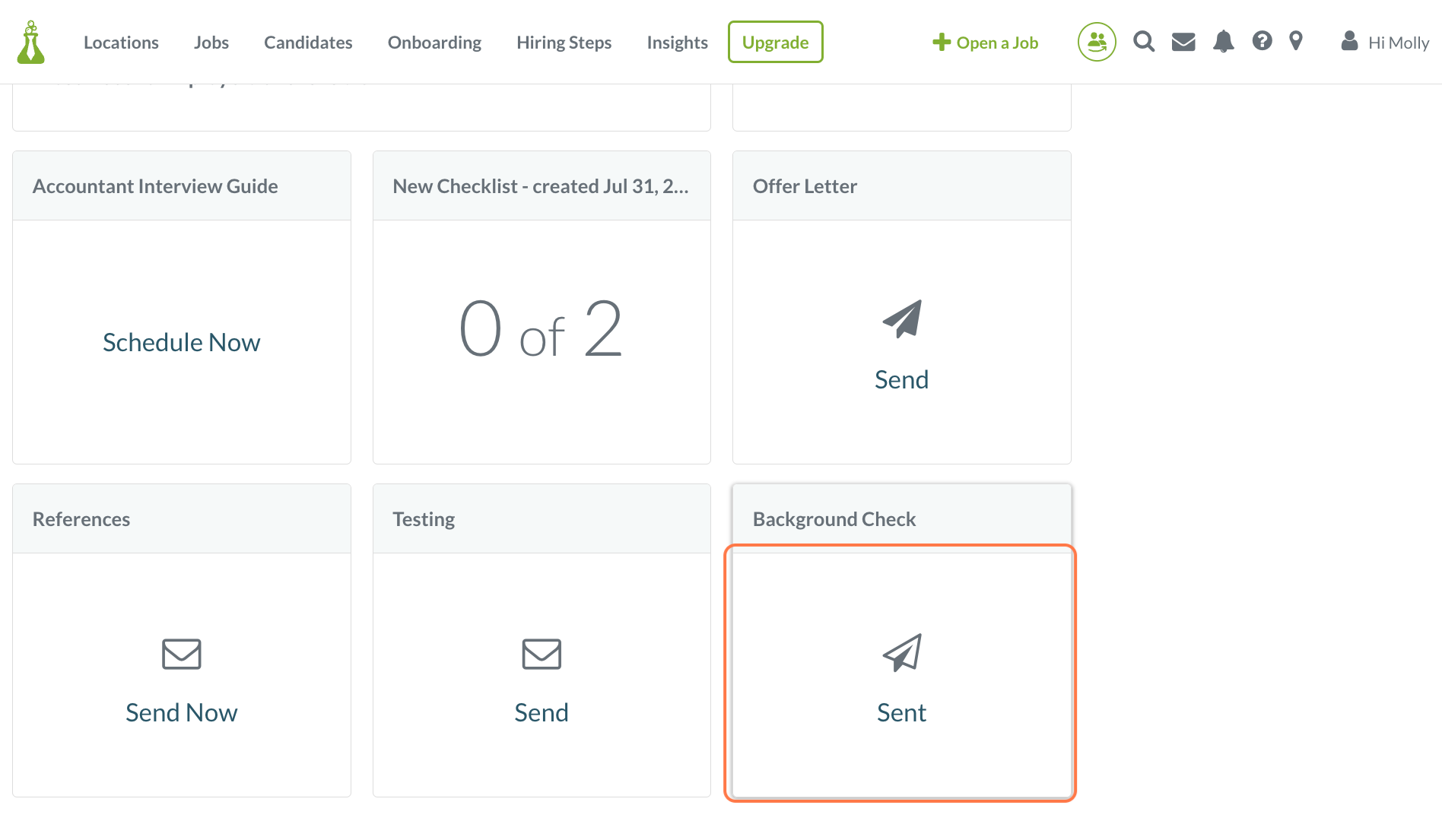 Click 'Resend Authorization Form' to send the email to the candidate. The email will contain a link to create a username and password with Accurate Background and provide electronic consent.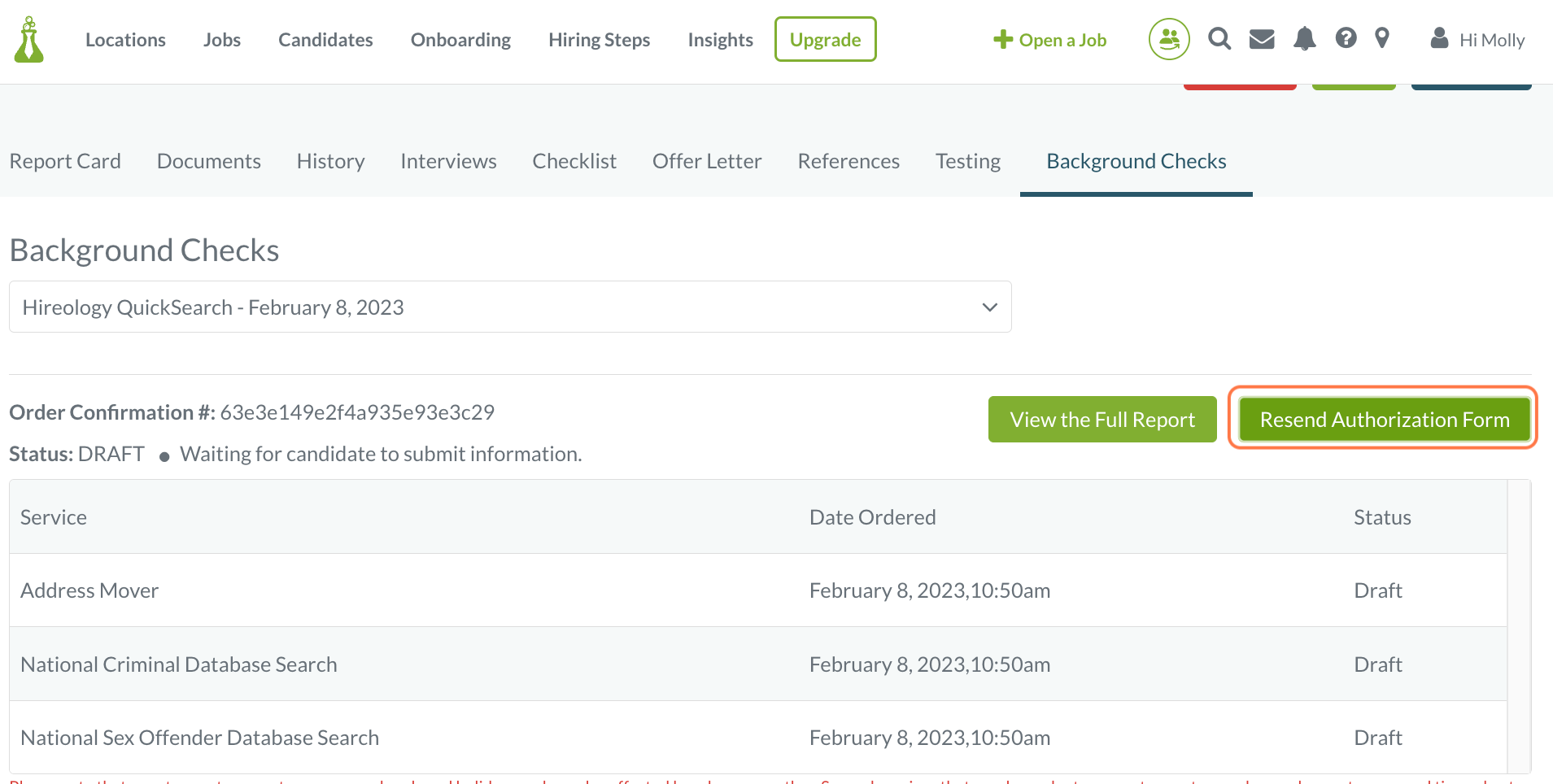 Candidate Did Not Receive Authorization Email
If a candidate still has not received the email to authorize a background check, there are a couple of things to try. First, ask the candidate to look in their spam or junk folder for the email from customer_service@accurate.com.
If they are unable to find the email, make sure that their email address is spelled correctly in their profile. If you have already communicated successfully with the candidate via email, then this likely is not a concern. However, if a candidate's email address was edited after sending the background check authorization, you will need to contact support@hireology.com so our Customer Care team can update the email address with Accurate and resend the email.
You can also email Customer Care if you need to resend the authorization email for any other reason.
Related Topics