UKG Ready provides the features you need for powerful HR, talent, payroll, and time functionality — all in one platform. With the Hireology and UKG Ready integration, send new hire data securely from Hireology to UKG Ready where you can streamline your people process.
In this article we will cover:
How to Activate the UKG Ready Integration:
Let your Hireology Customer Success Manager or Support know that you're interested in setting up an integration with your UKG Ready account.
After Hireology enables the integration, go to your Hireology Settings page.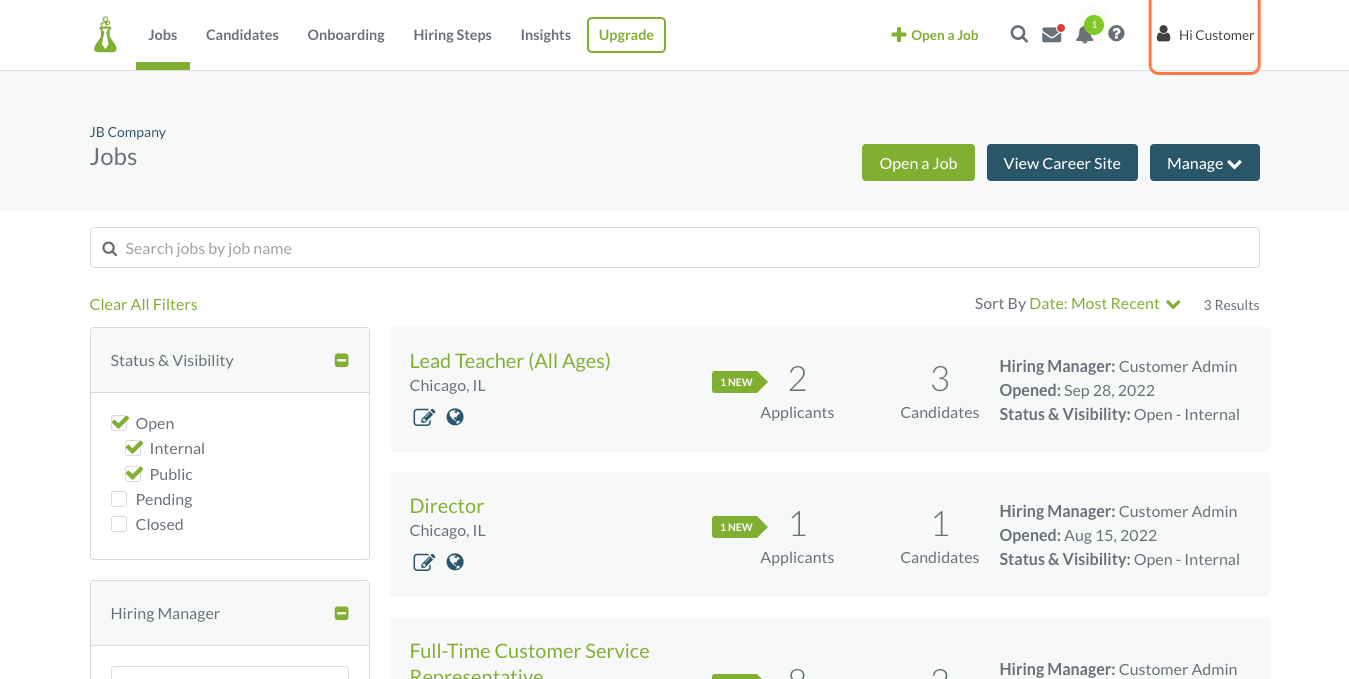 On the 'Settings' page, click on the 'Integrations' tab.

Find UKG among the list of available integrations and click the 'Connect' button.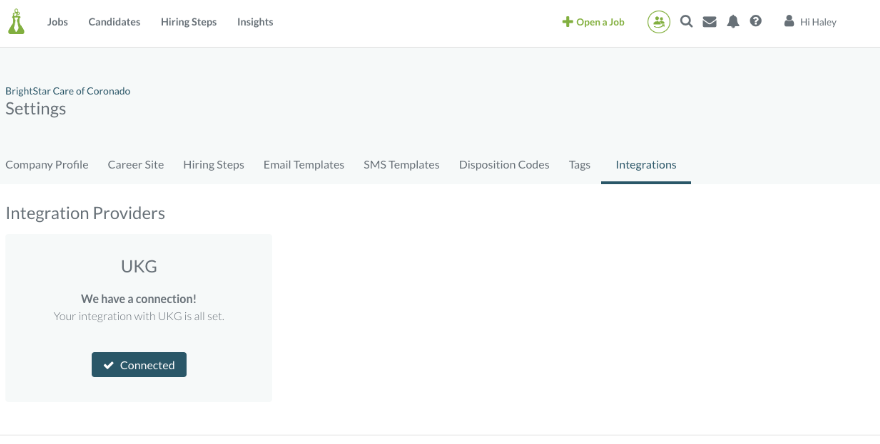 Enter in your unique company short code, username, password, API Key, base URL and click the 'Save' button. If you don't know where to find these credentials, please contact your UKG Ready representative or support team.
The system will make a connection between Hireology and UKG Ready, completing the integration.



Steps to Sync New Hires to UKG Ready:
To transfer data for a newly hired candidate, first make sure to enable UKG Ready per your job level integration settings.
Once UKG Ready is attached to your desired positions, go to the 'Candidates' tab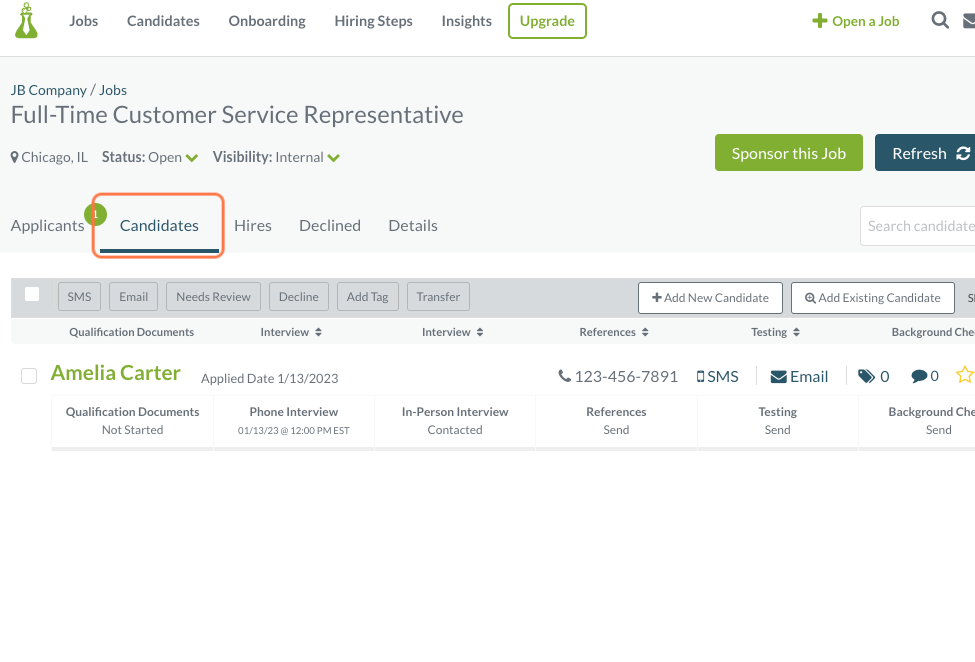 Mark the candidate as "Hire"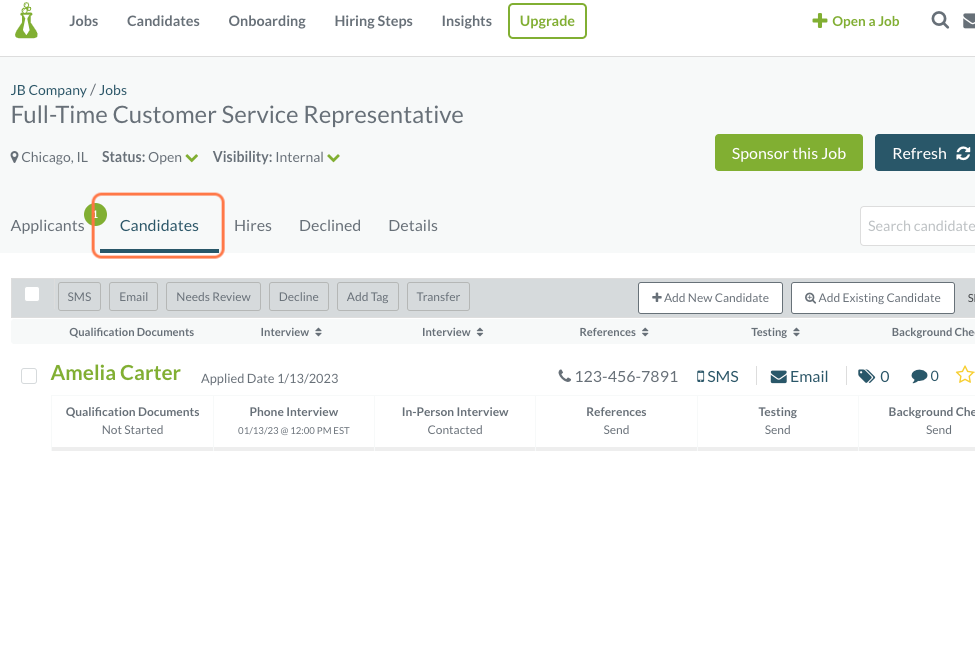 Select their hire date and then select 'Apply'

Then go to the applicant's record on the 'Hires' tab and select UKG.

You will then see a modal asking you to create a unique username and employee ID for the new hire.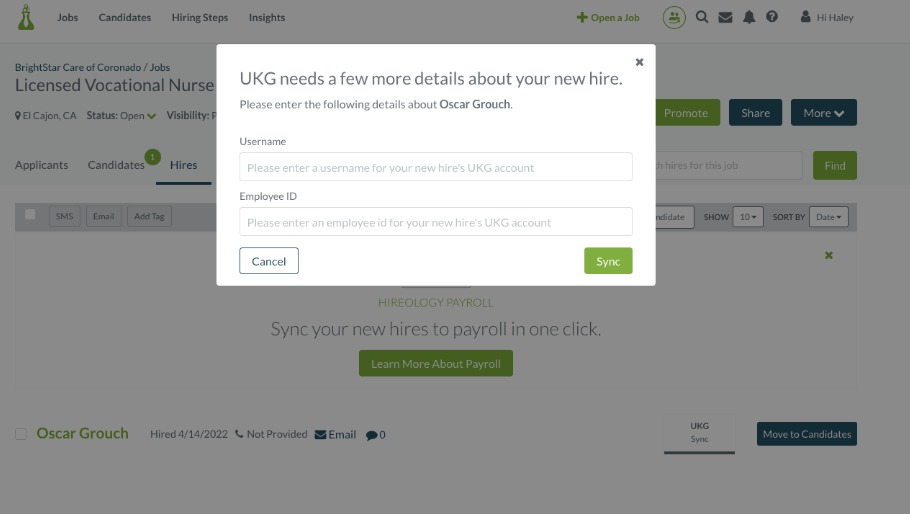 Once synced, the new hires information will be automatically transferred to your UKG Ready account.
Accessing your new hire data in UKG Ready
From the UKG Ready Dashboard, click on 'My Team' on the left hand navigation bar and then 'Employee Information.' You can see the new hires in the following list view: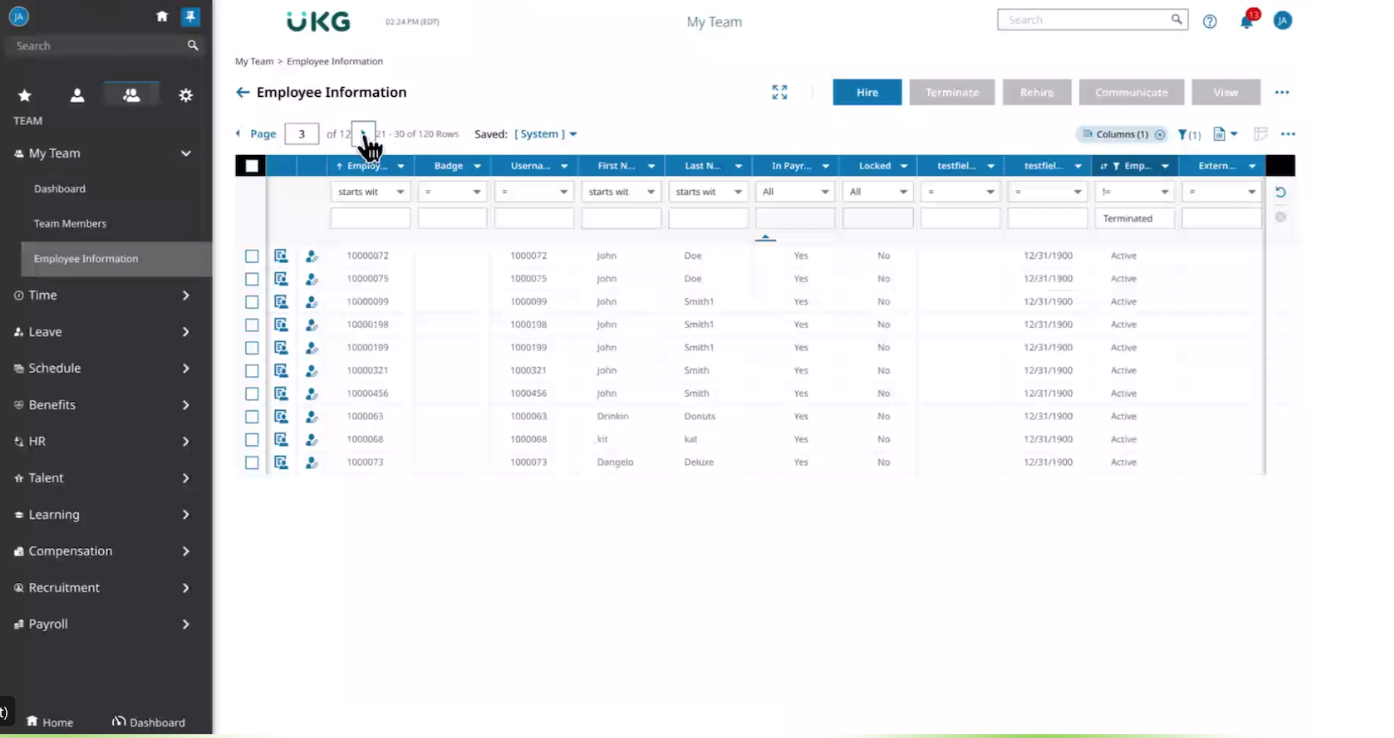 Integration Support:
Contact your Hireology Customer Success Manager or Customer Care to get started integrating UKG Ready with your active Hireology account.
Related Topics:
Setting up your UKG Pro <> Hireology Integration