A vital part of an Applicant Tracking System is to capture all applicant data and hiring activities regardless of where the applicant was sourced. To support this, Hireology enables you to manually add applicants to your jobs.
In this article we will cover:
Manually Adding Applicants to Jobs
To add an applicant to a job manually, click 'Jobs' in the top, left of your Hireology account, then click on the title of the job you would like to add the applicant to.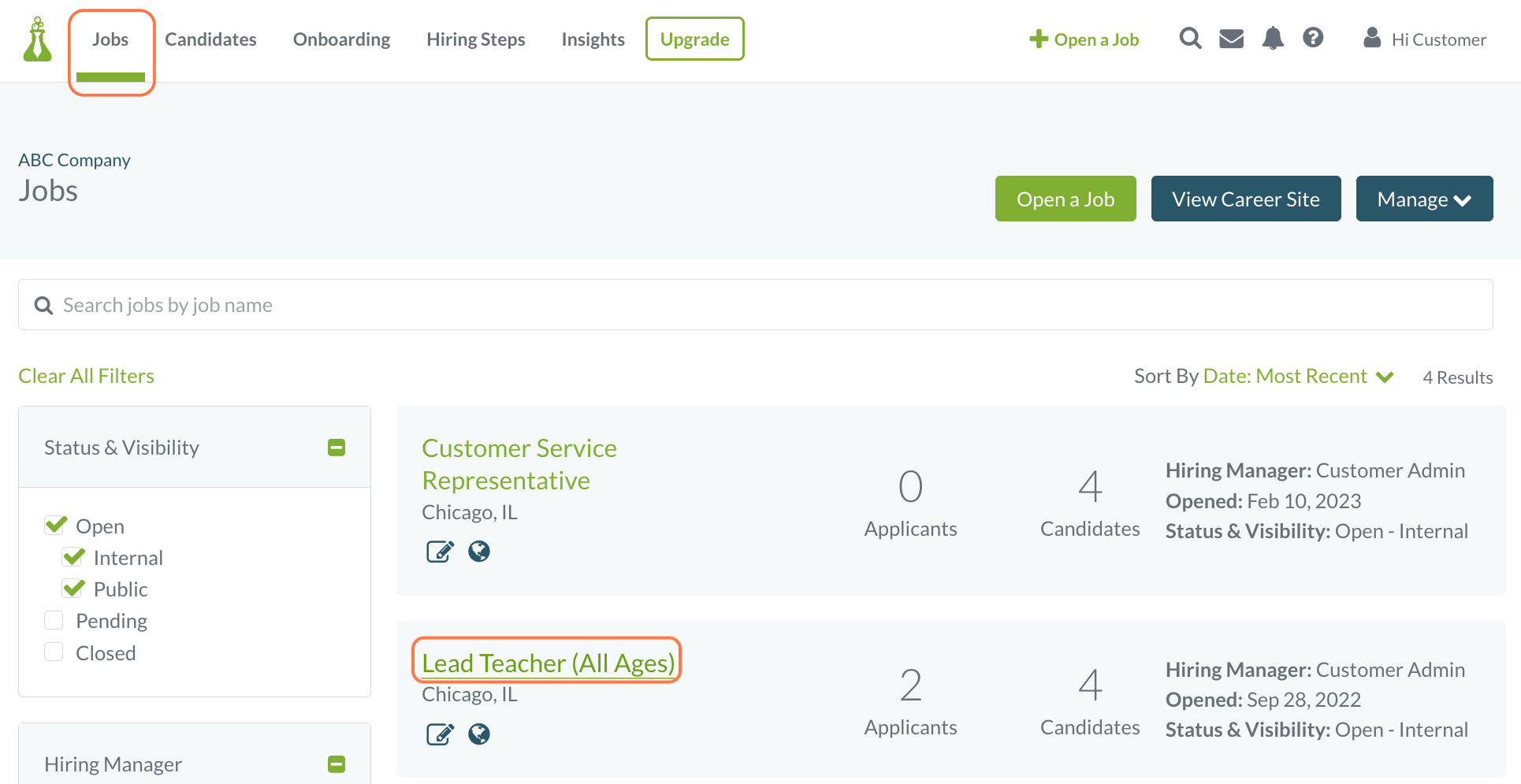 Next, click '+Add New Applicant'.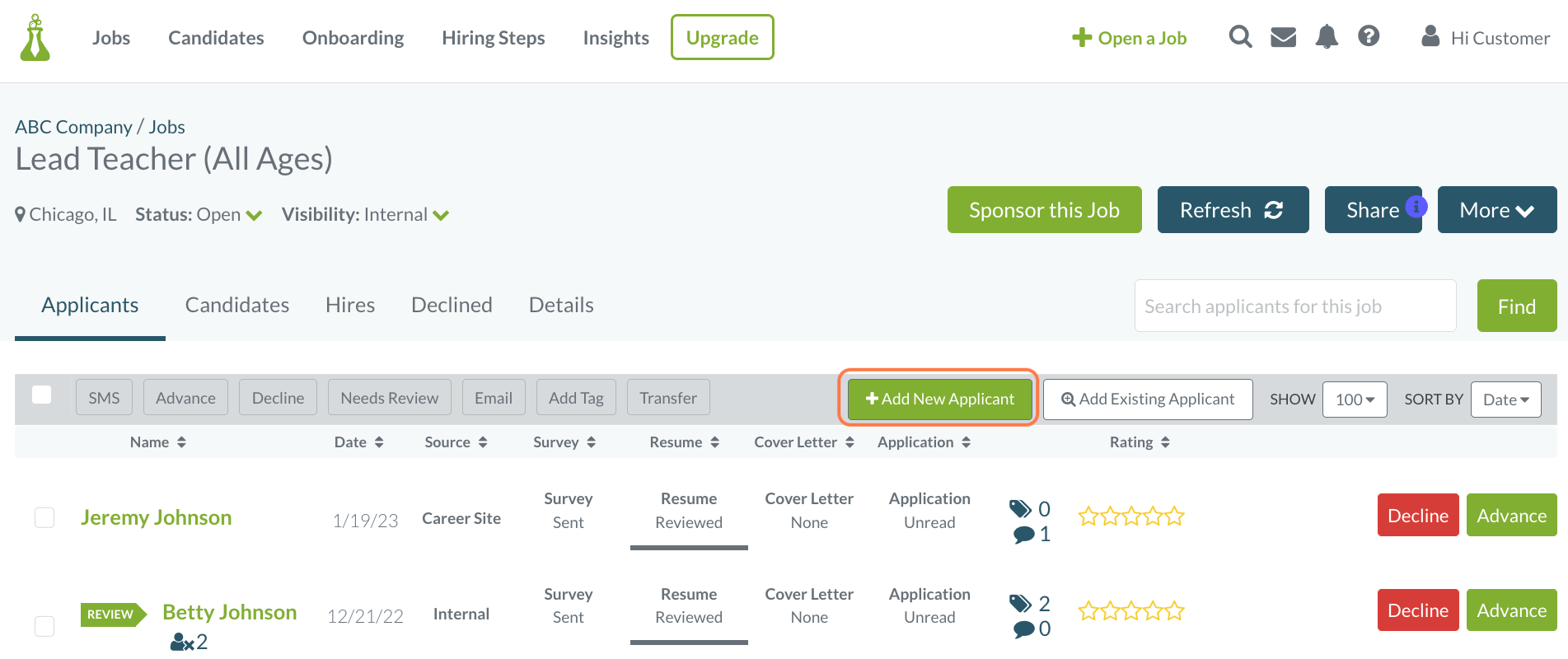 You will be prompted to enter the applicant's information. First name, last name, and email address are the minimum requirements to create an applicant profile. You can also attach the applicant's resume if you have it. Click 'Add Applicant' to complete the setup.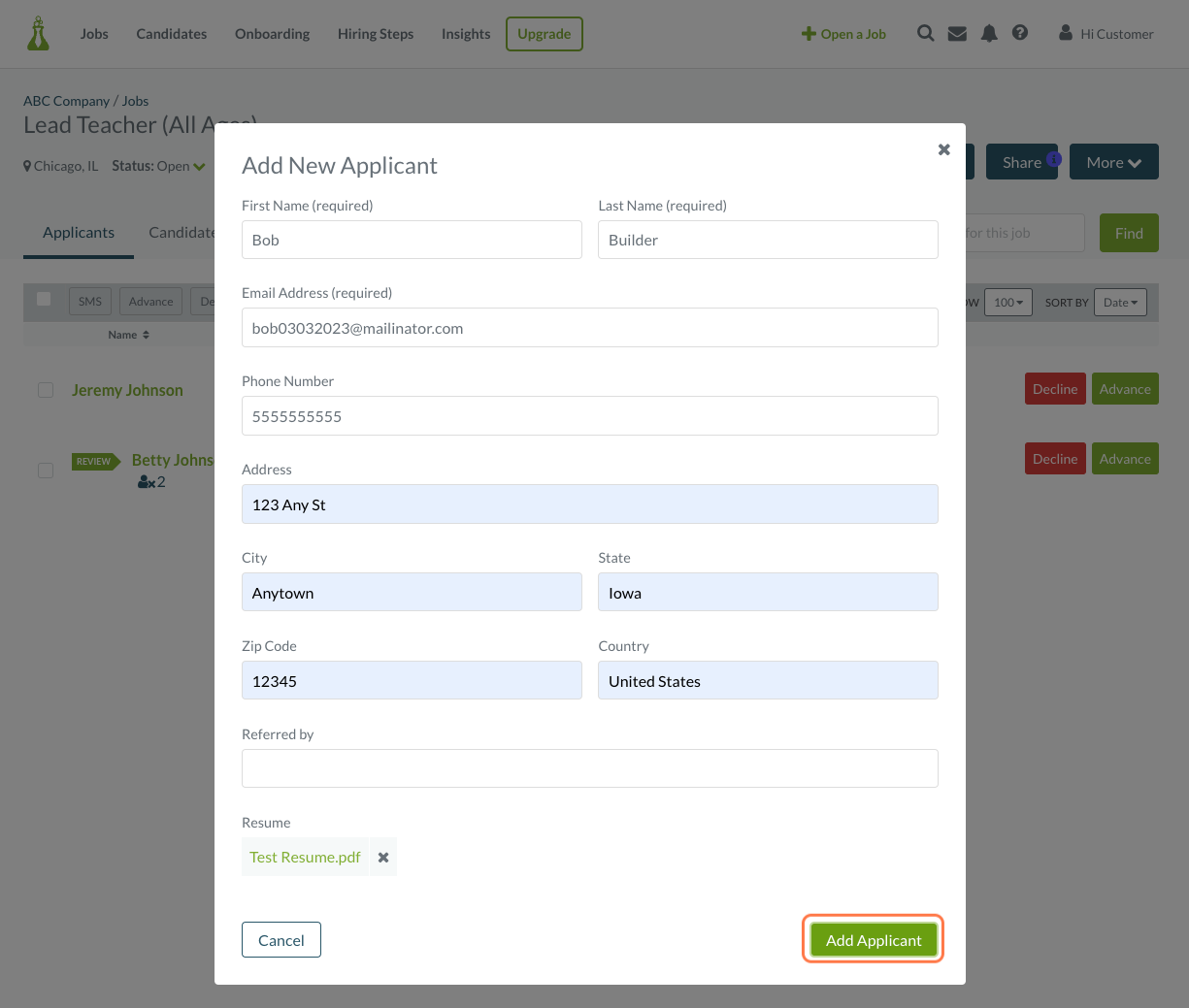 You can also complete the same action within the 'Candidates' tab by following the steps above.
Note: Applicants who are added to jobs manually will be opted out of SMS communication by default.
Inviting Applicants to Opt-In to Text Messaging
Although applicants who are added manually will be opted out of SMS communication by default, you can send a request for them to opt-in. To do this, click the 'Documents' tab in the applicant's profile.

Next, click 'Send request to update information'.

You will see a preview of the email content. Click 'Send' when you are ready to send the email.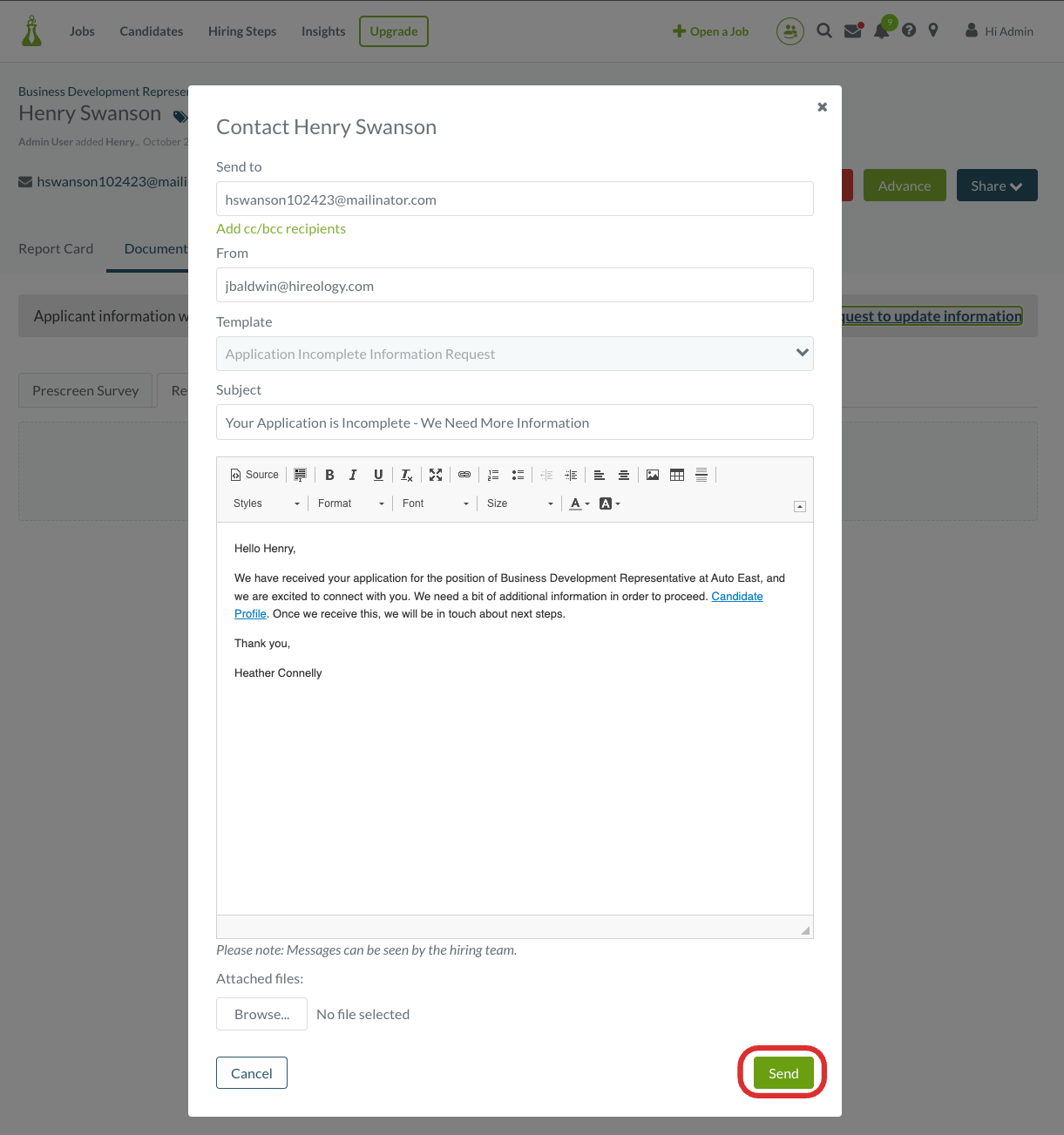 The email contains a link that applicants can use to open their candidate profile. From there, they can update their information and opt-in to SMS communication.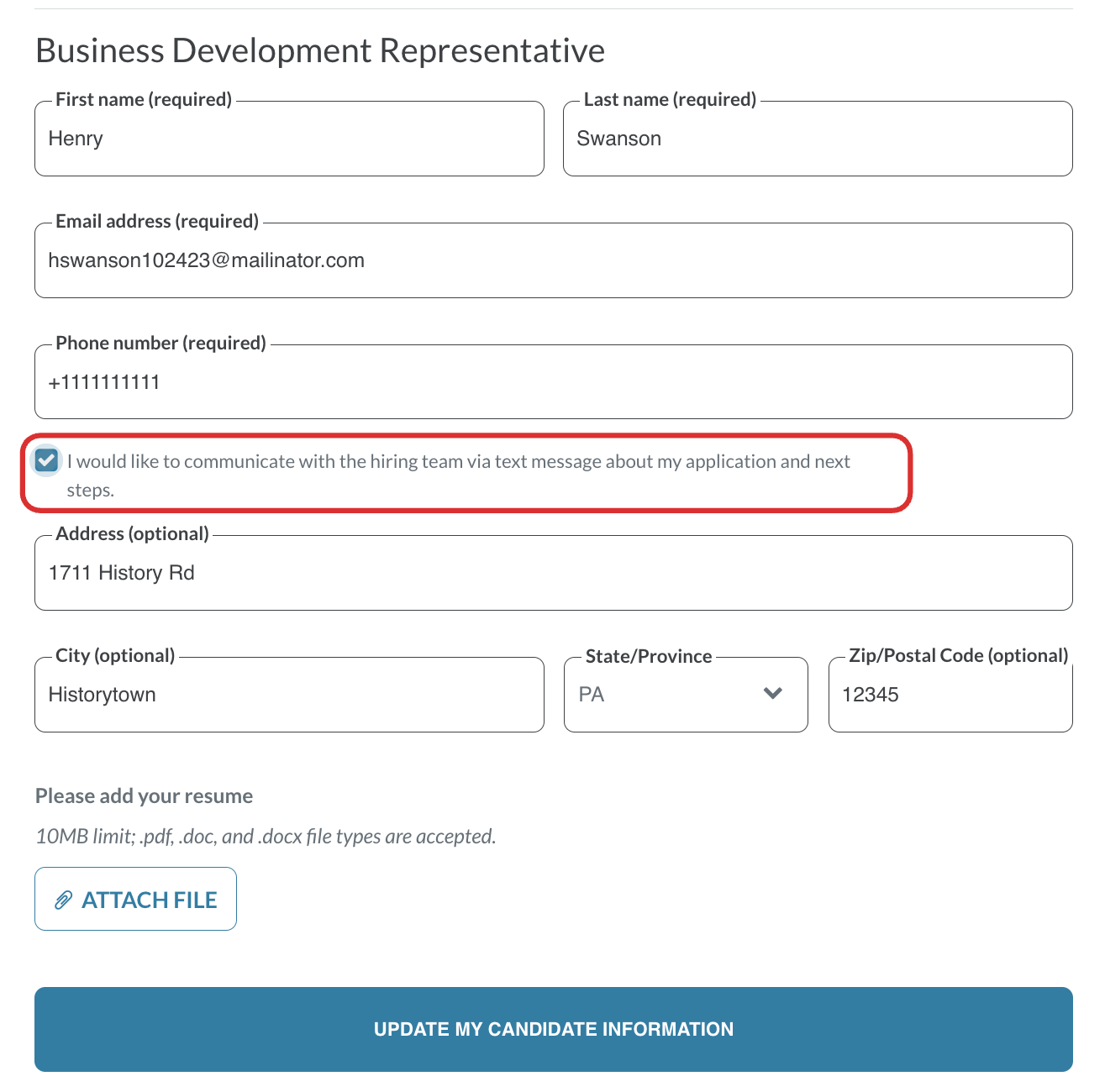 Ordering Tests and Assessments on Manually Added Applicants or Candidates
Once the person has been added to your system, you will see them within the job. You will now be able to order a test or assessment on that person within your Hireology account.
Note: If you manually added someone to the 'applicants' tab, you will need to advance them to 'candidates' to place an order.
Related Topics