Caliper assessments measure candidates' soft skills and assess them based on position requirements so you can be confident that you're hiring the best person for a job.
In this article we will cover:
Ordering a Caliper Assessment
To order a Caliper assessment, first, make sure the person has been advanced from Applicant to Candidate. If the individual is already a candidate, you can locate their profile using the search options or by navigating to the Jobs page and clicking the Candidates tab to the right of the job they applied for.

If you accessed the candidate through the Jobs page, you can click the 'Testing' button from the candidate queue.

If you used the search option to locate the candidate, click the job title to the right of the page to open their profile, then click the 'Testing' tab.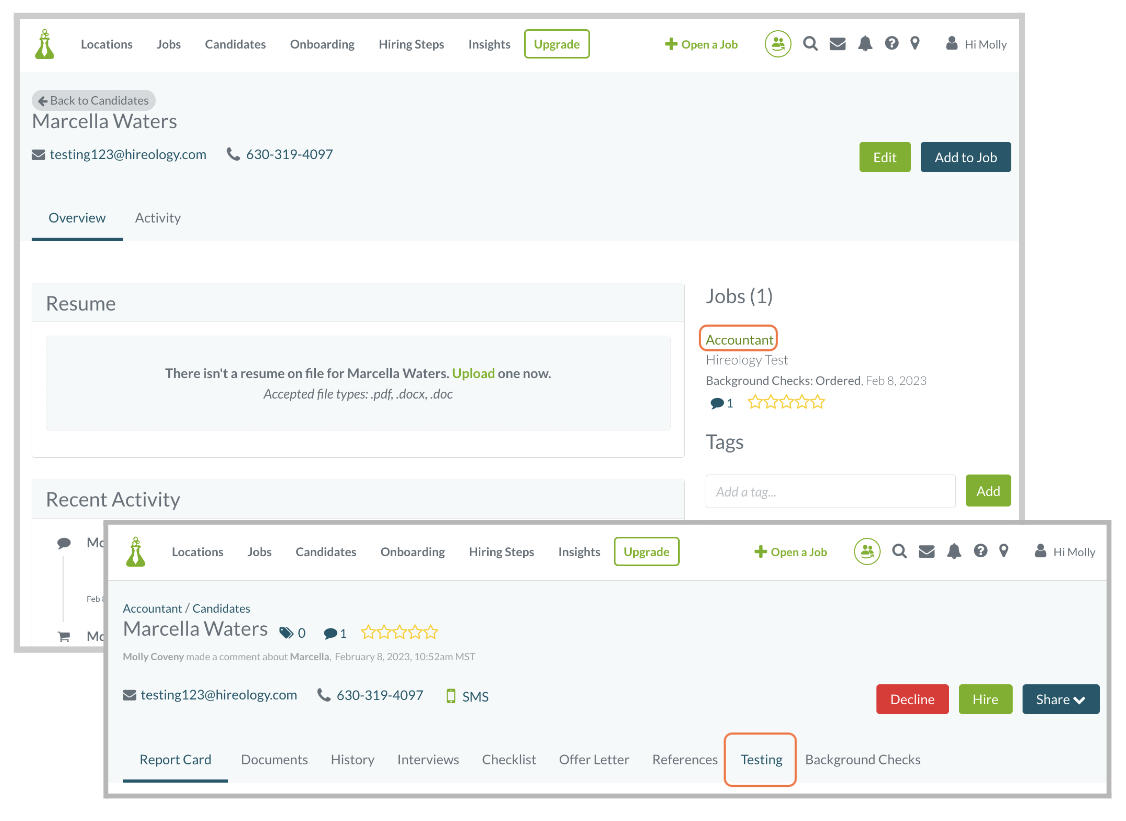 Click 'Order Tests' to bring you to the testing options page.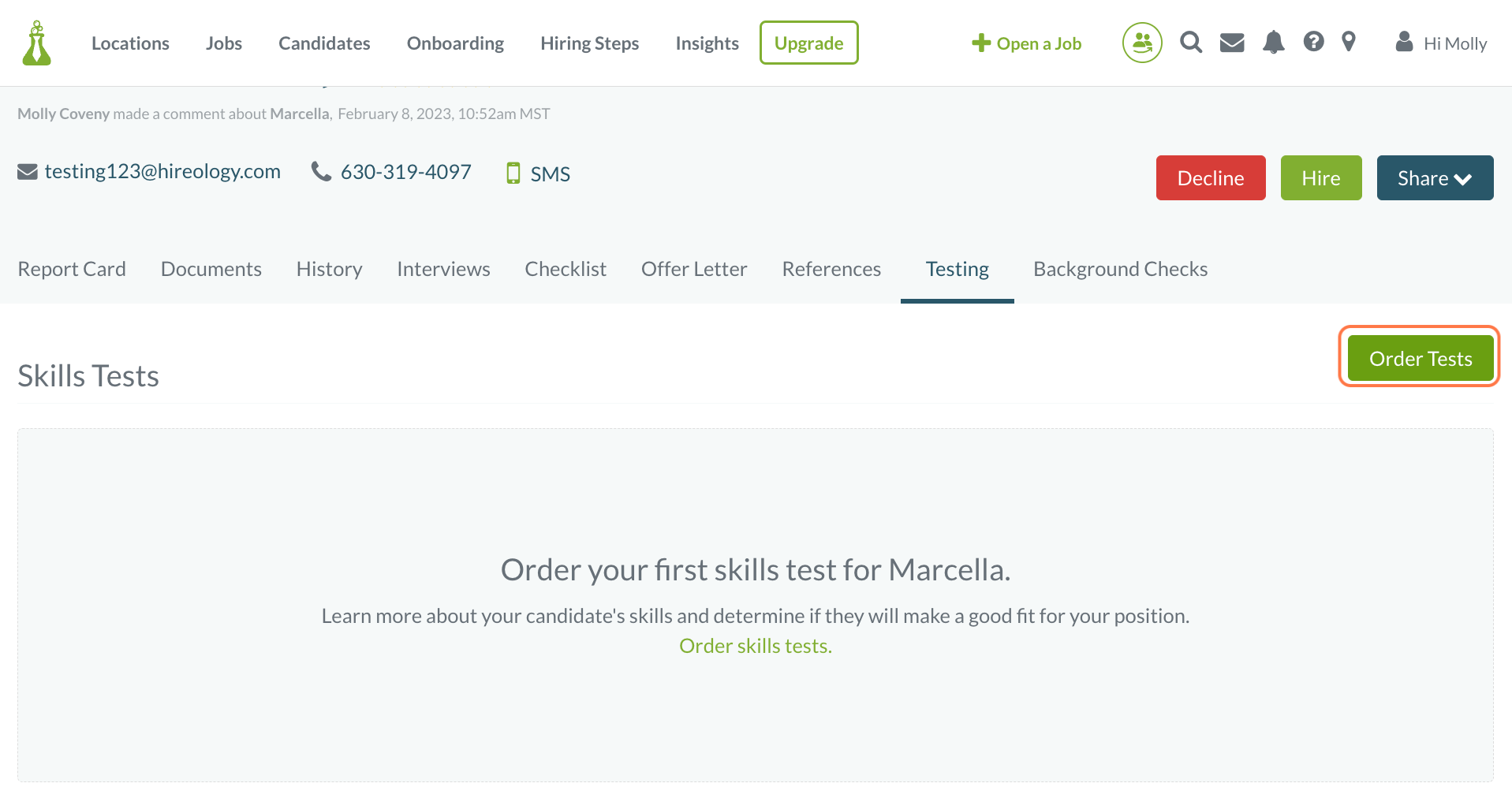 Choose the language you would like to send the assessment in. You can select English or Spanish.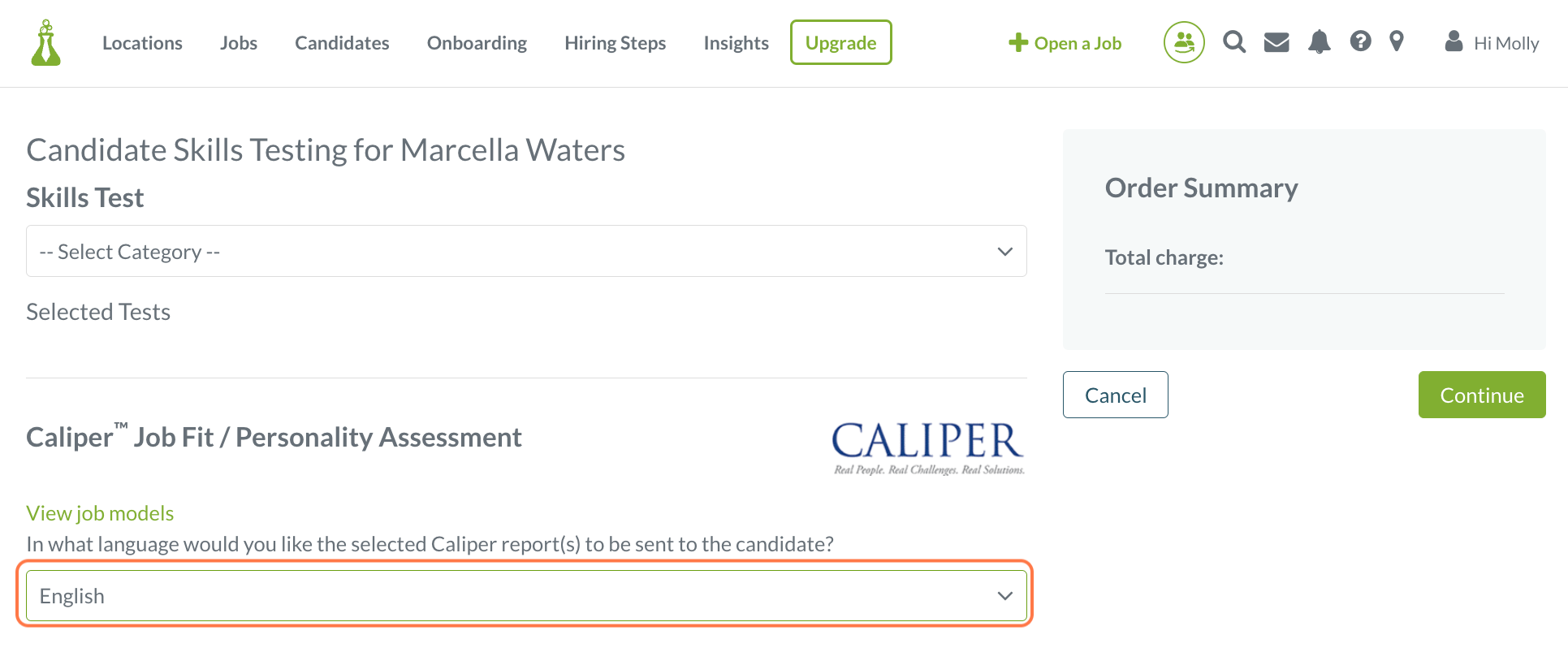 Next, select which Caliper assessment you want to send. There are three options to choose from.

Predictor - This assessment is great for positions that don't require a ton of analytic skills or for candidates that are fresh out of school without much prior experience in the position you're considering them for.


Selector - This assessment is a great option for about 95% of roles and includes a section that measures abstract reasoning. This is a good fit for any role that requires a medium to senior experience level or critical thinking skills.

Advisor - This in-depth assessment option is available for upper management positions that require extensive experience.

If you choose the Selector or Advisor assessment, you will be prompted to select a job family to go along with it. To do this, click the dropdown menu under the assessment title. Make sure that you pick the right job family for the role you're hiring for as each job family contains different competencies that are important for a candidate to be successful in the role.

After you've selected the assessment, click 'Continue'.



When the order is complete, the candidate will receive an email from caliperassessments@calipercorp.com with a link to complete the assessment. You will receive an email notification with a copy of the results attached when they've finished it.
Related Topics