Finalizing and reviewing a SkillSurvey Reference Check report will support you in making the best possible hire for your open role.
In this article we will cover:
Finalizing SkillSurvey Reports
Regardless of the minimum number of references you have requested for your candidate to enter, you will receive an email notification once the candidate has received two responses back from their references as long as one of those responses is from a manager.
At that time, you can choose to finalize the SkillSurvey report right from the email or log into your Hireology account to click the 'Finalize & View Report' button.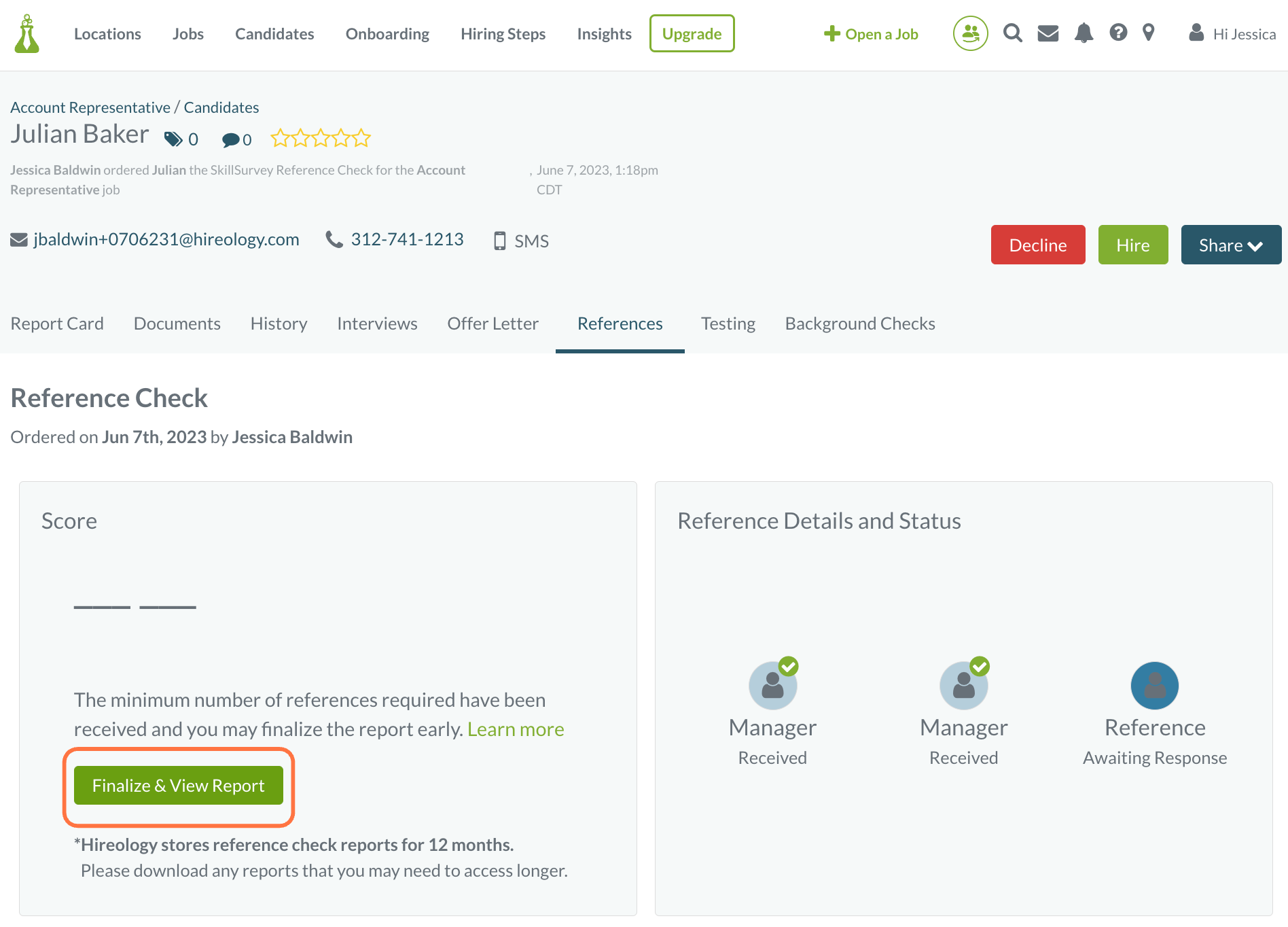 If you finalize the report before all references have responded, you can click "Finalize & View New Report" when at least two additional responses have been received.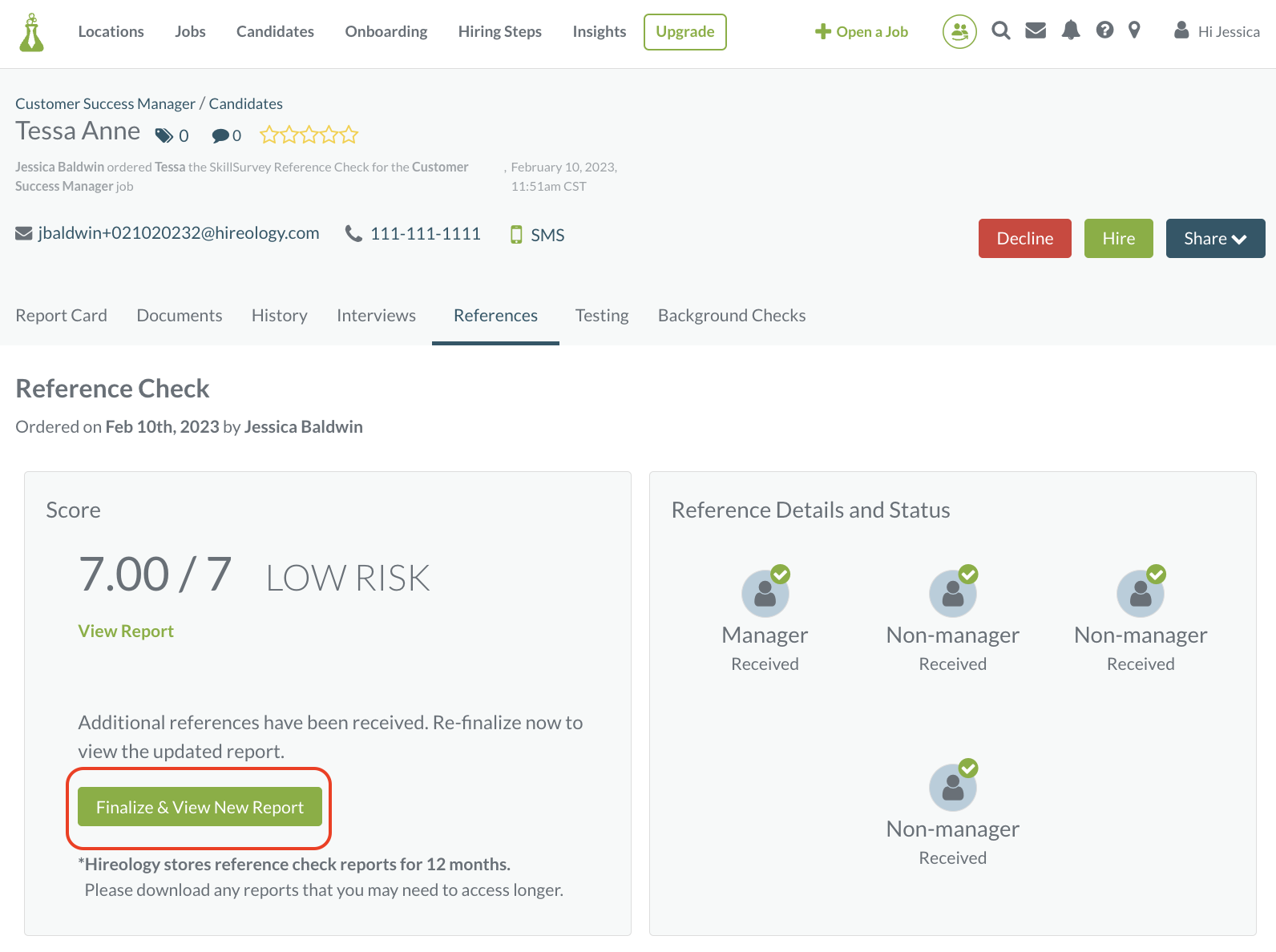 Force Finalizing SkillSurvey Reports
Even if you have received two or more non-manager reference responses, you will not be able to finalize a SkillSurvey report without a manager reference. However, you can contact our Customer Care team by emailing support@hireology.com to request to have the report force-finalized.
Viewing Finalized SkillSurvey Reports
After finalizing a report, you can click 'View Report' to see the fully interactive report on the reference check status page.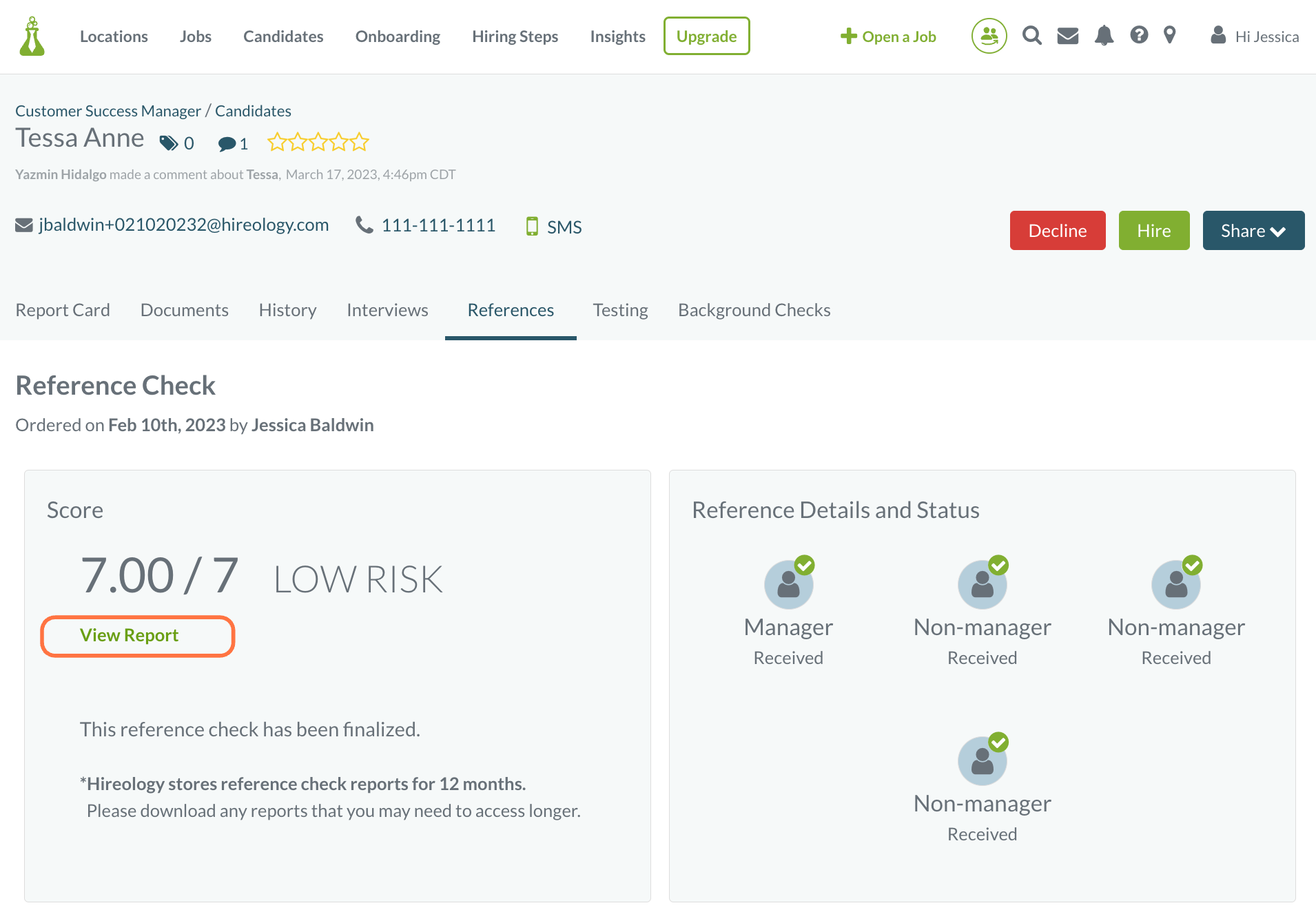 Once clicked, an additional tab will open in your browser window with the results for you to review.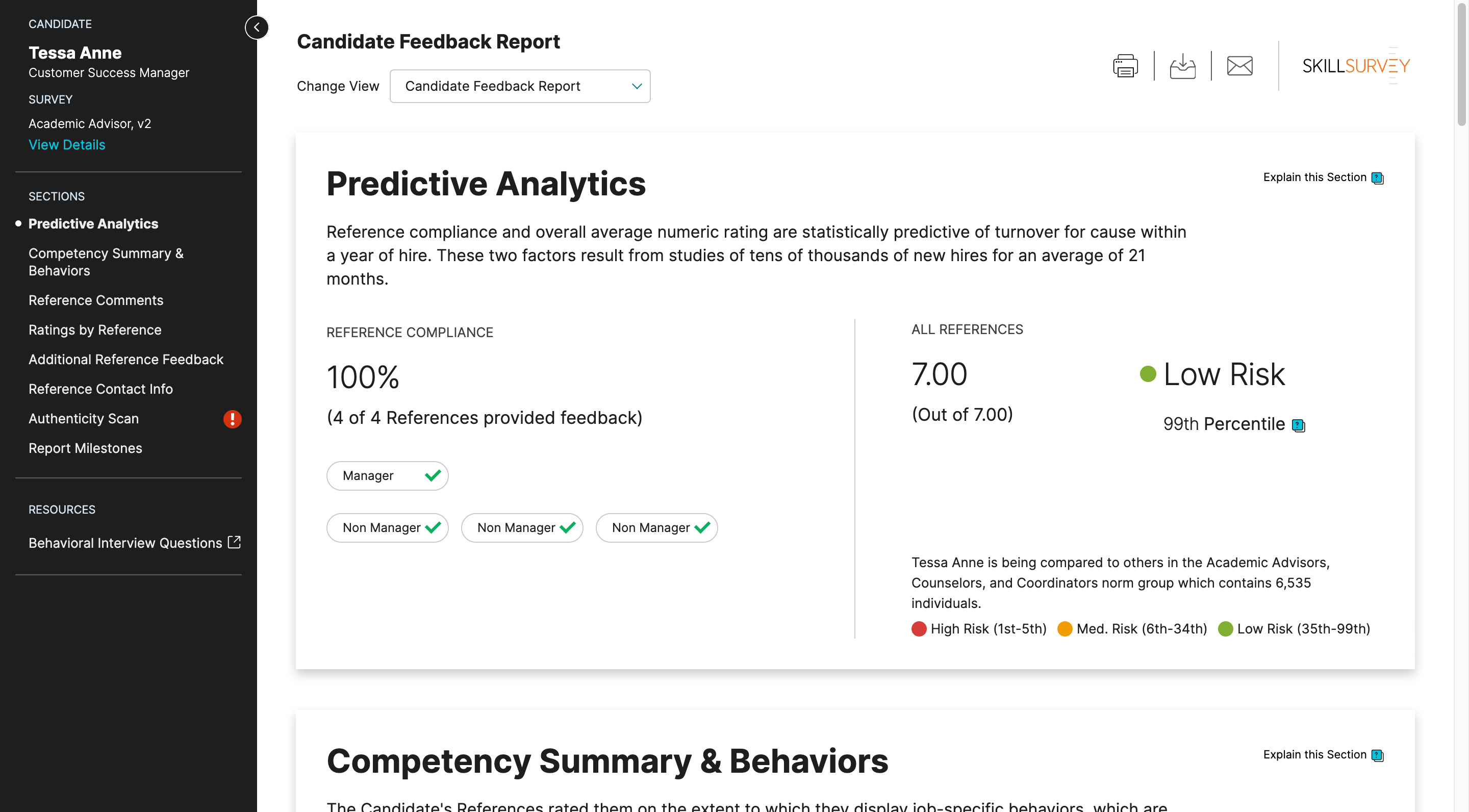 Related Topics