Utilizing reference checks through SkillSurvey is a best practice when verifying a candidate's past experiences. After ordering the reference check through your Hireology account, your candidate will go through the process of providing references to give you feedback on their past performance.
In this article we will cover:
Reference Check Candidate Experience
After you order a reference check for a candidate, they will receive an email from donotreply@references.skillsurvey.com with the subject [Your Company Name] Reference Checking Process.
The candidate will be instructed to click on a link included in the email to provide their references.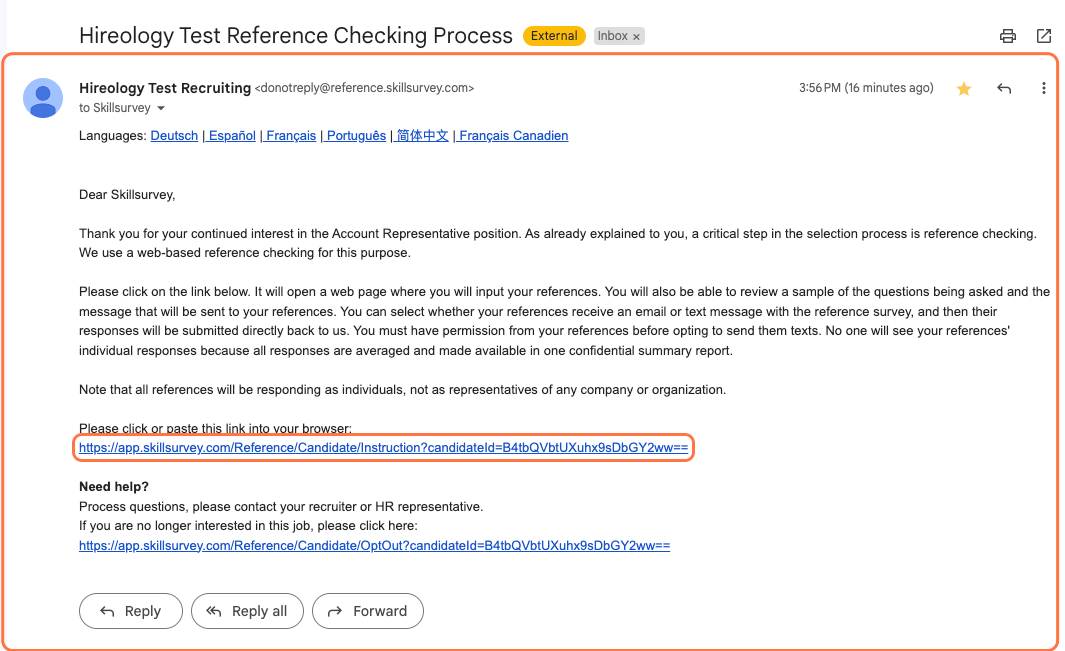 From there, the candidate can click "Add References" to begin entering their references.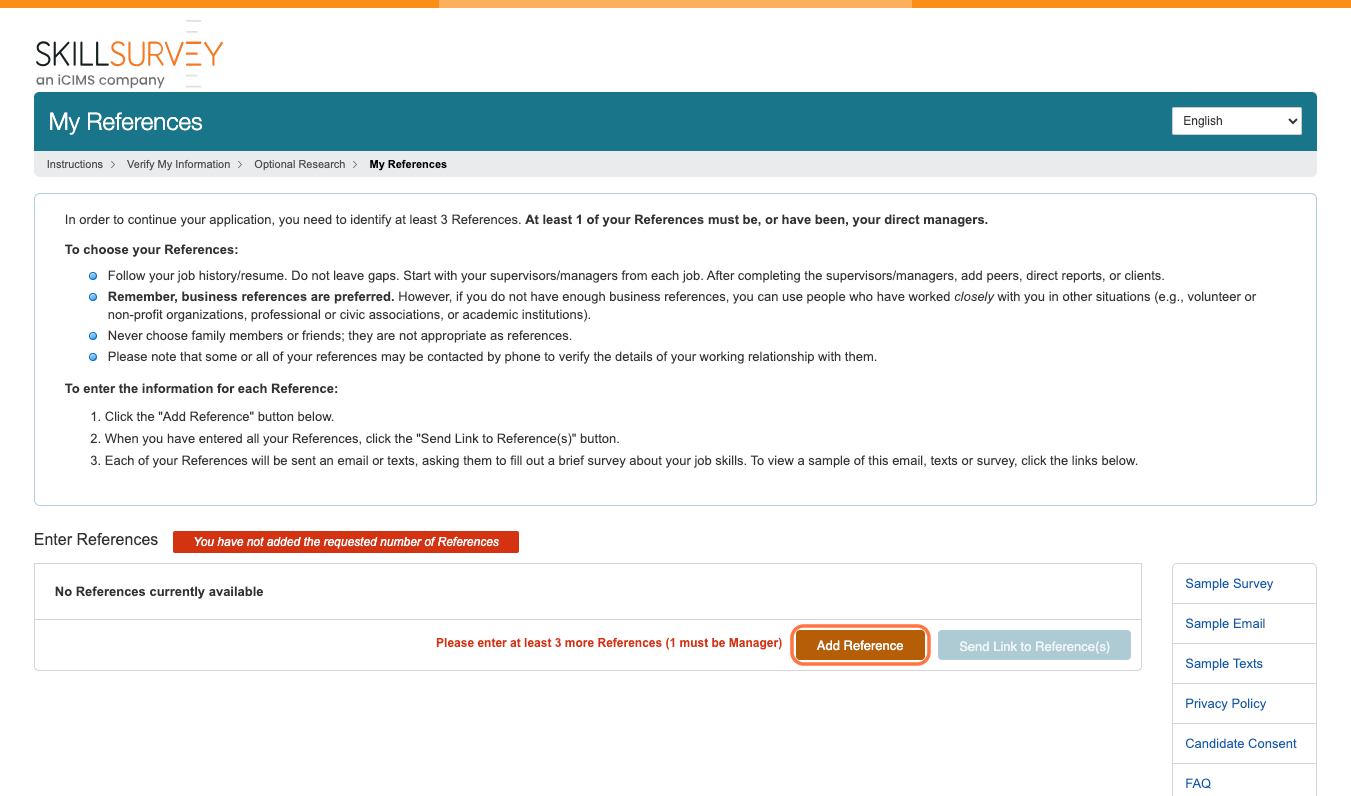 The candidate will be prompted to enter information for each reference.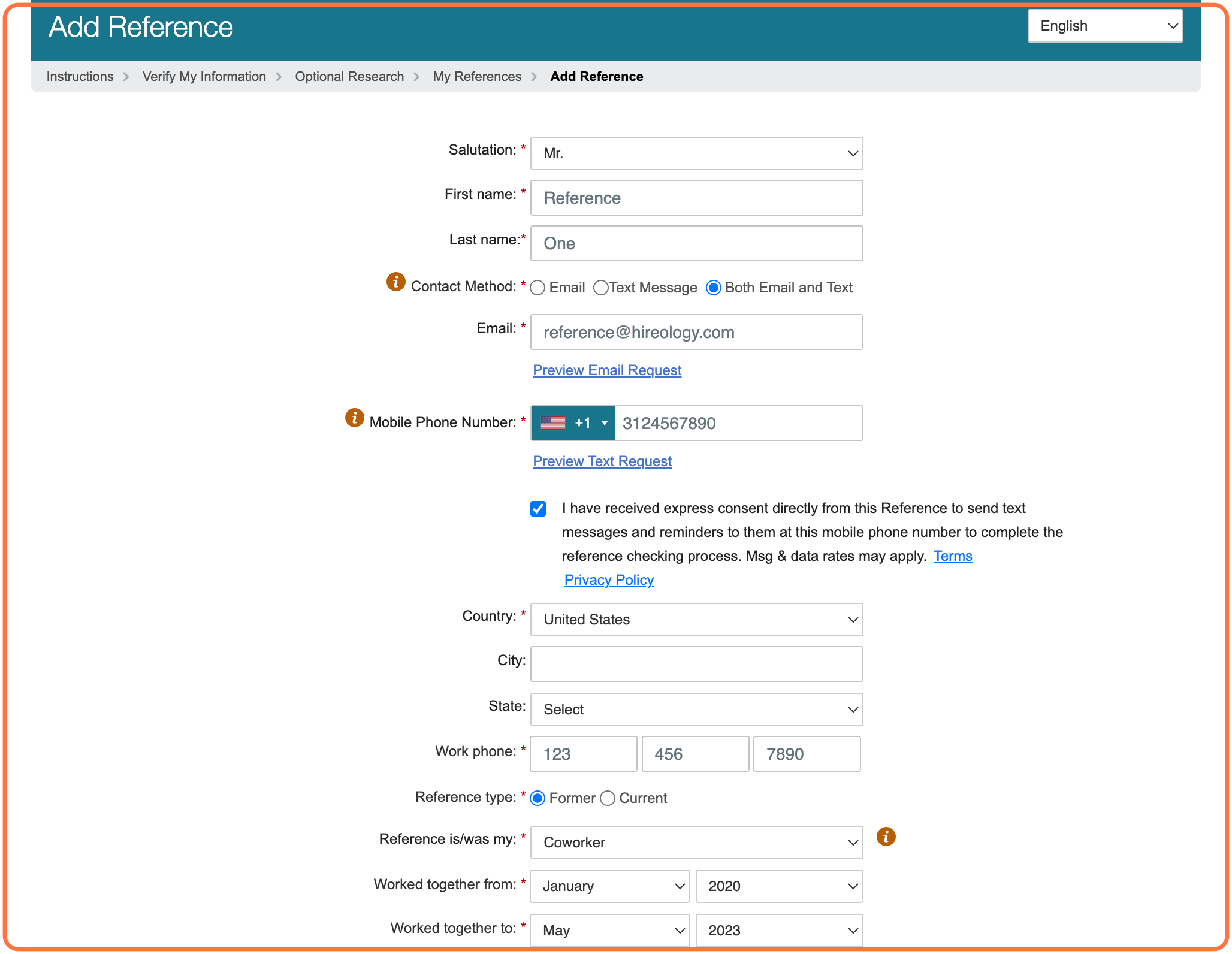 They can also choose the contact method they wish to use for each reference.
Once the candidate has entered the required number and type of references, they will be able to click 'Send Link to Reference(s)'.
Once sent, candidates can revisit this page to review the status of each reference's feedback. Note: They will not be able to see the content of any feedback submitted.
They will also be able to edit or update the information they entered for a reference, resend the email or text request, and/or enter additional references.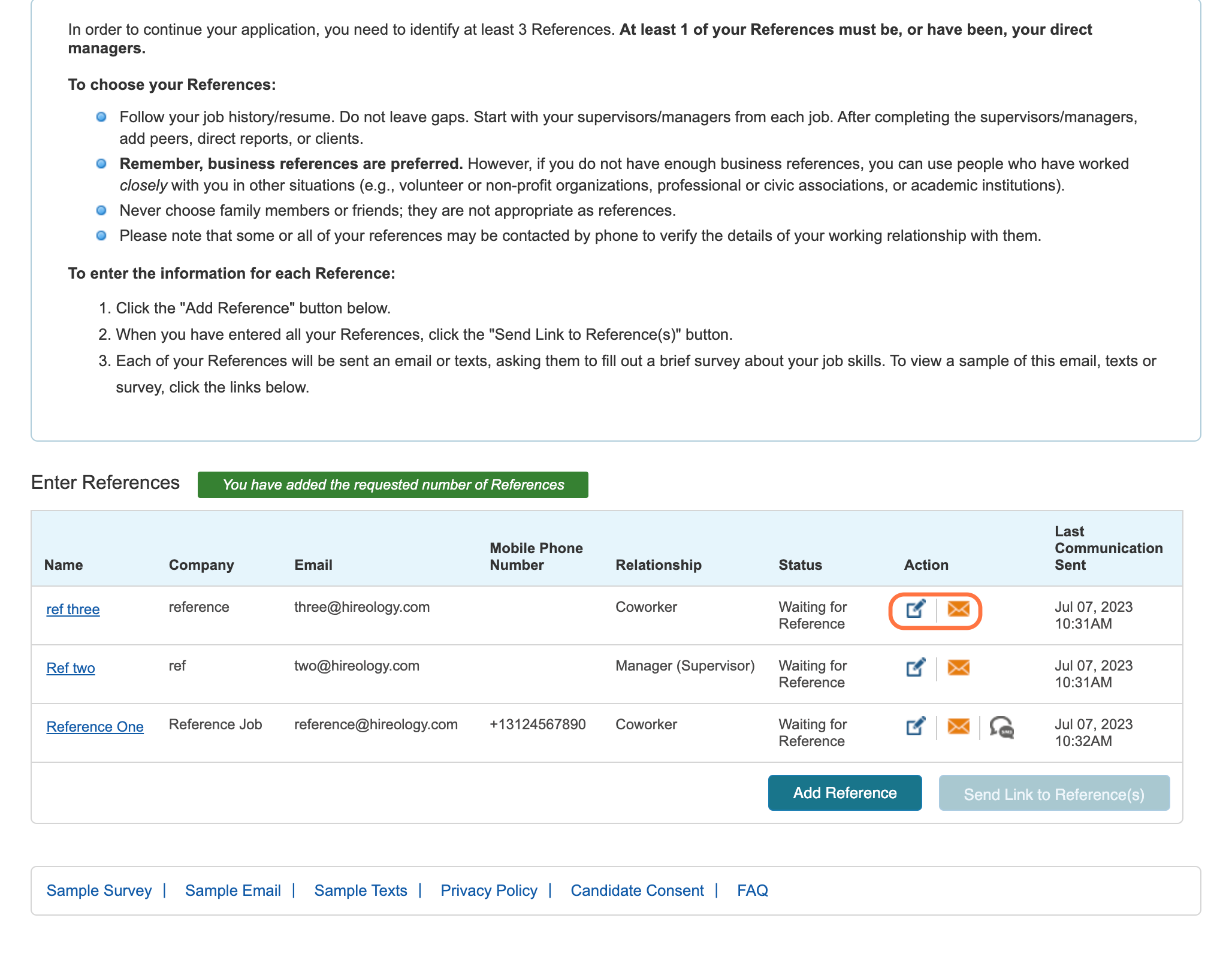 When a reference has responded to the request, the candidate will receive an email confirming their reference submission.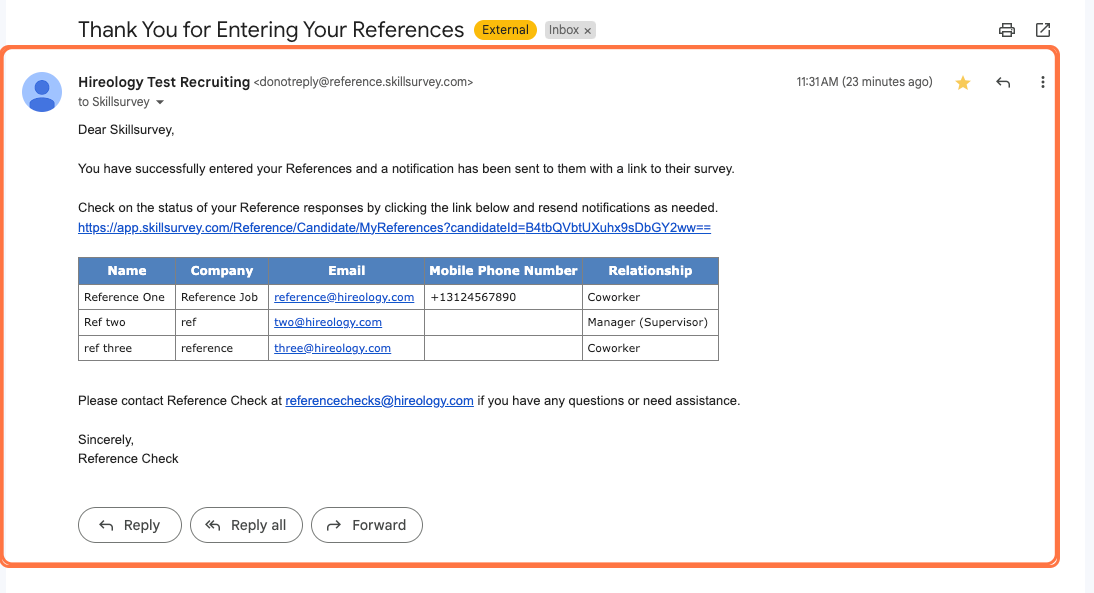 Related Topics