Accidentally move your candidate to hired status? Need to update the date you hired them on? No worries! Changing the status or updating the hire date is quick and easy.
In this article we will cover:
How to move a Hire back to Candidate Status
Click on the 'Jobs' tab from the navigation bar then select the job you hired your candidate in.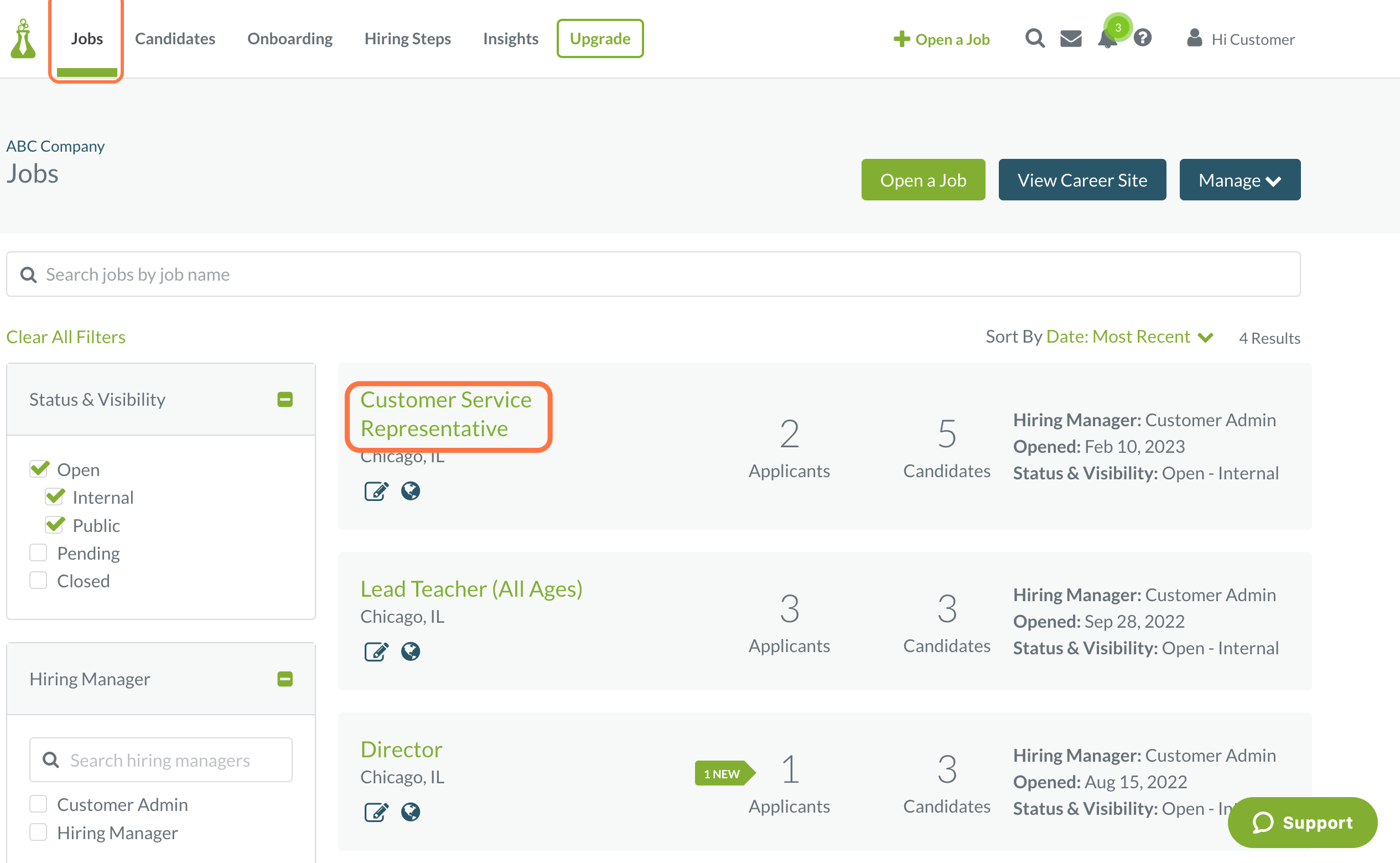 Select the 'Hires' tab.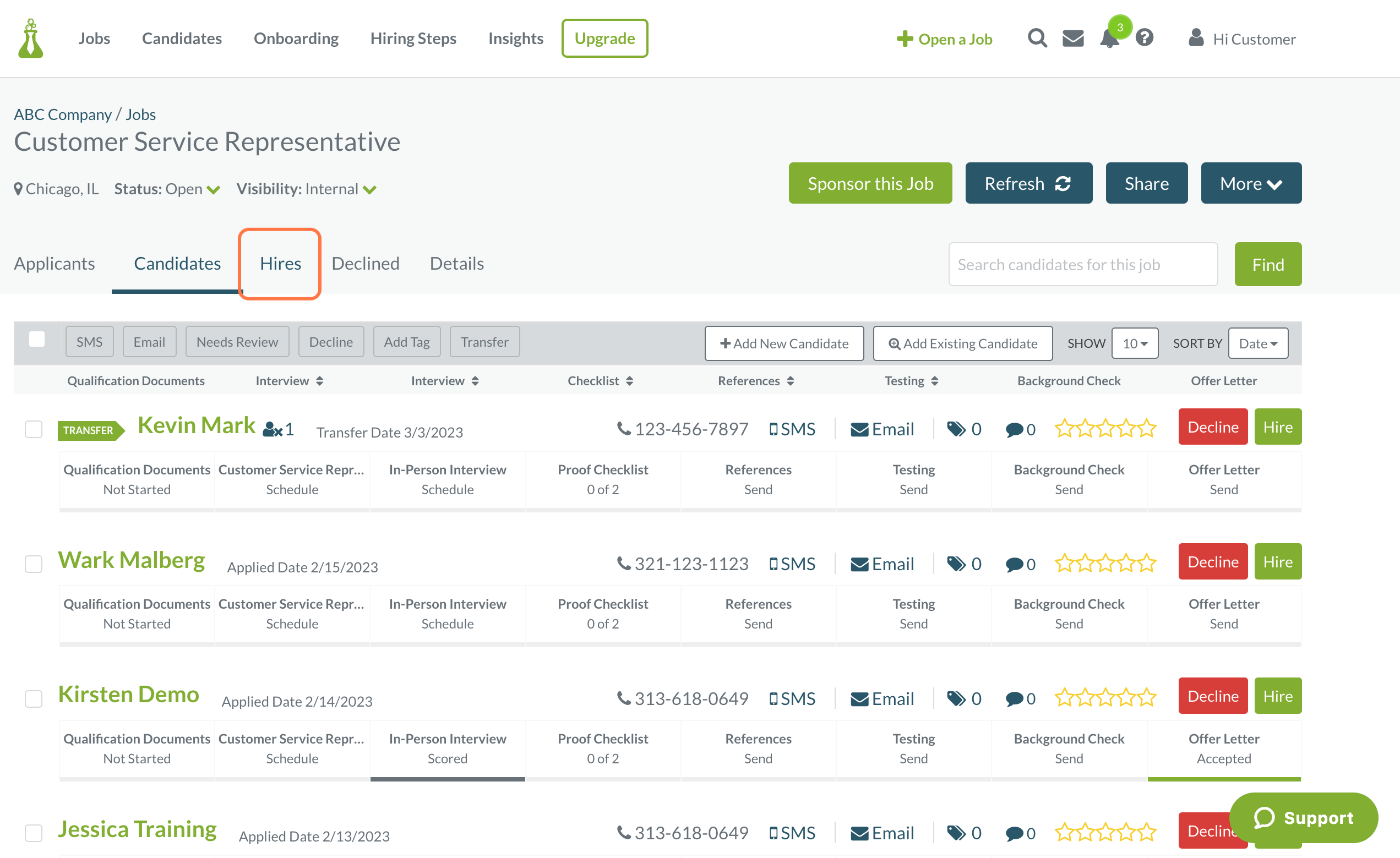 On the Hires tab, find the individual select the 'Moved to Candidates' button to transition the individual out of your 'Hires' bucket.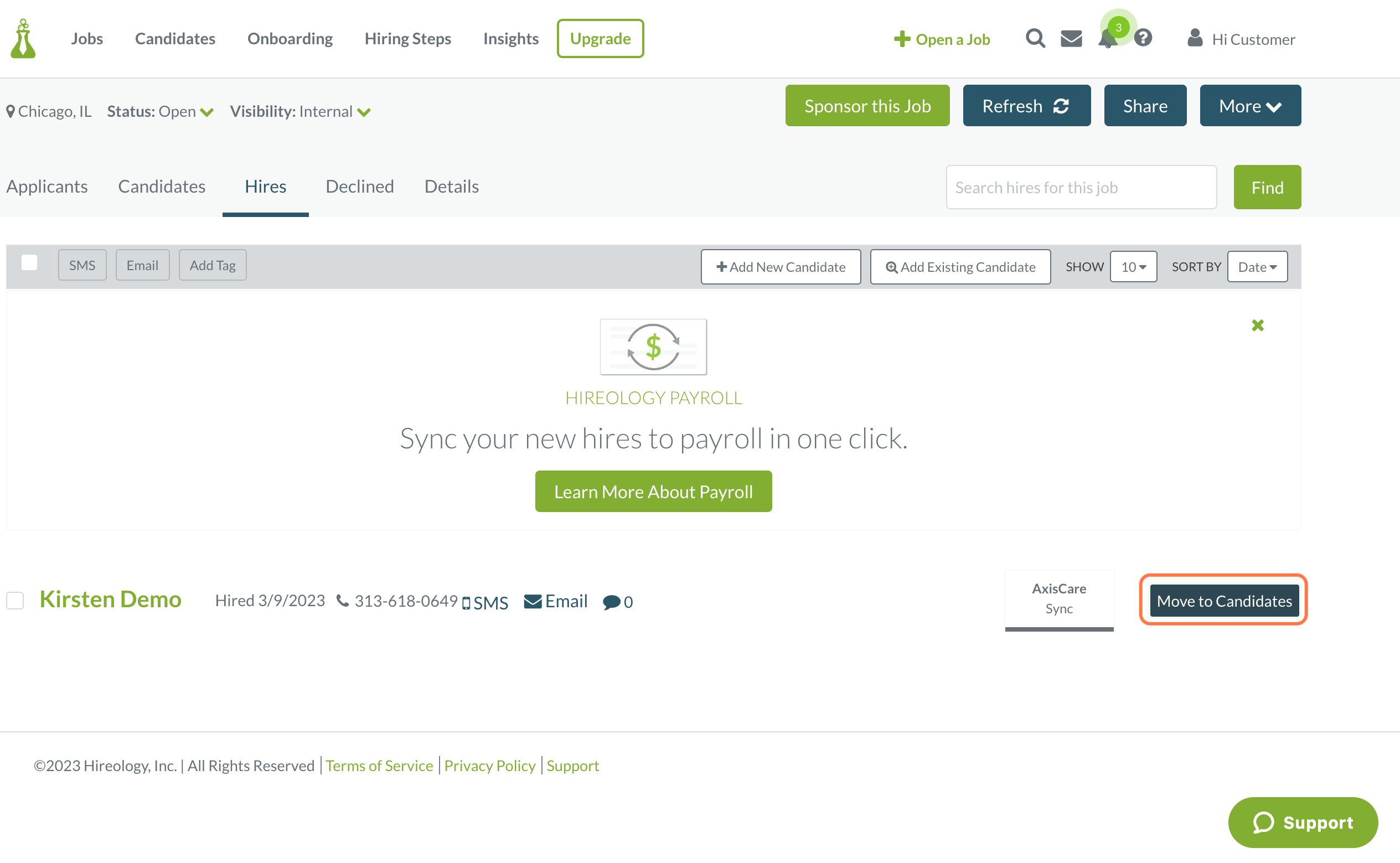 You will now be able to find the person under your 'Candidates' tab.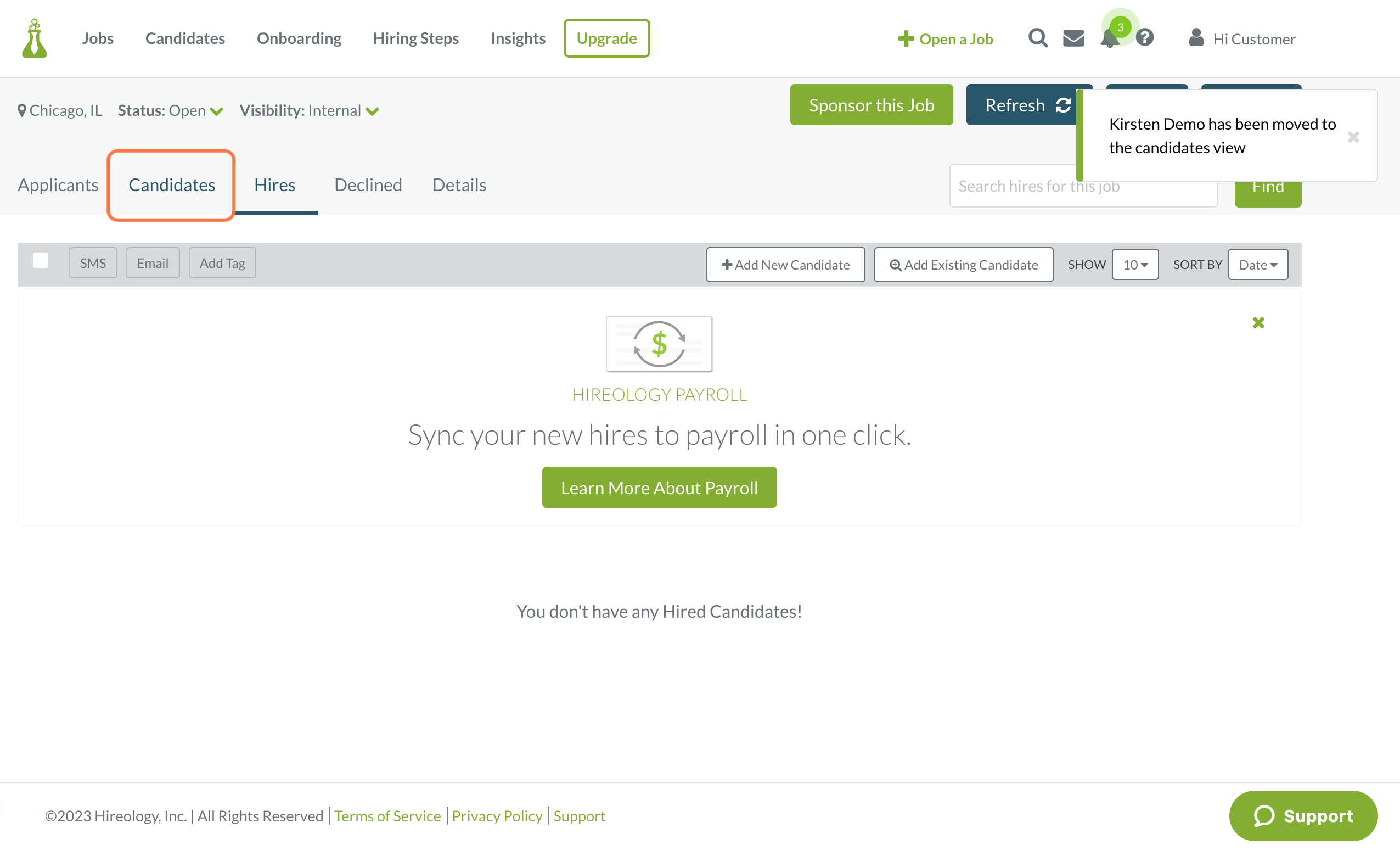 If you need to update the hire date for your candidate, click on the 'Hire' button again and select the appropriate date from the dropdown calendar.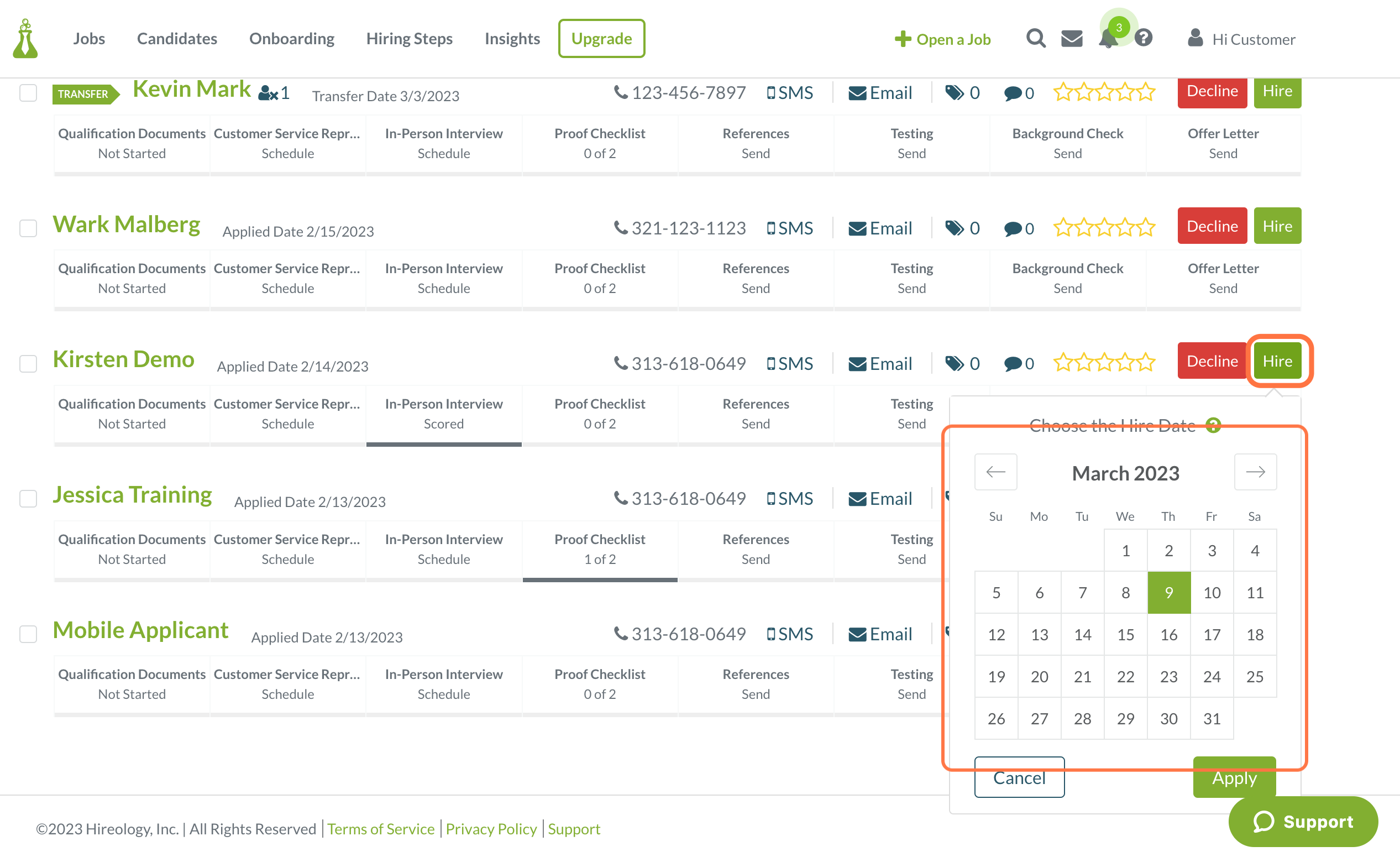 Related Topics