Applicant sources provide valuable insight into where your candidates are applying from. This can help you determine things like which sources provide the most qualified candidates and which sources make up the majority of your applicant traffic. There are a few areas within your Hireology account where you will be able to see applicant sources.
In this article we will cover:
Viewing Applicant Source Within a Job
You can view applicant sources from within a job. To do this, click 'Jobs' in the top, left of your Hireology account, then click the 'Applicants' tab to the right of a job title.
Under the 'Source' heading, you will see the sources your applicants applied from. You can click the heading to sort alphabetically. Note: Applicant sources will not be displayed in this manner under the 'Candidates' tab. Instead, you can find the source in the candidate's report card.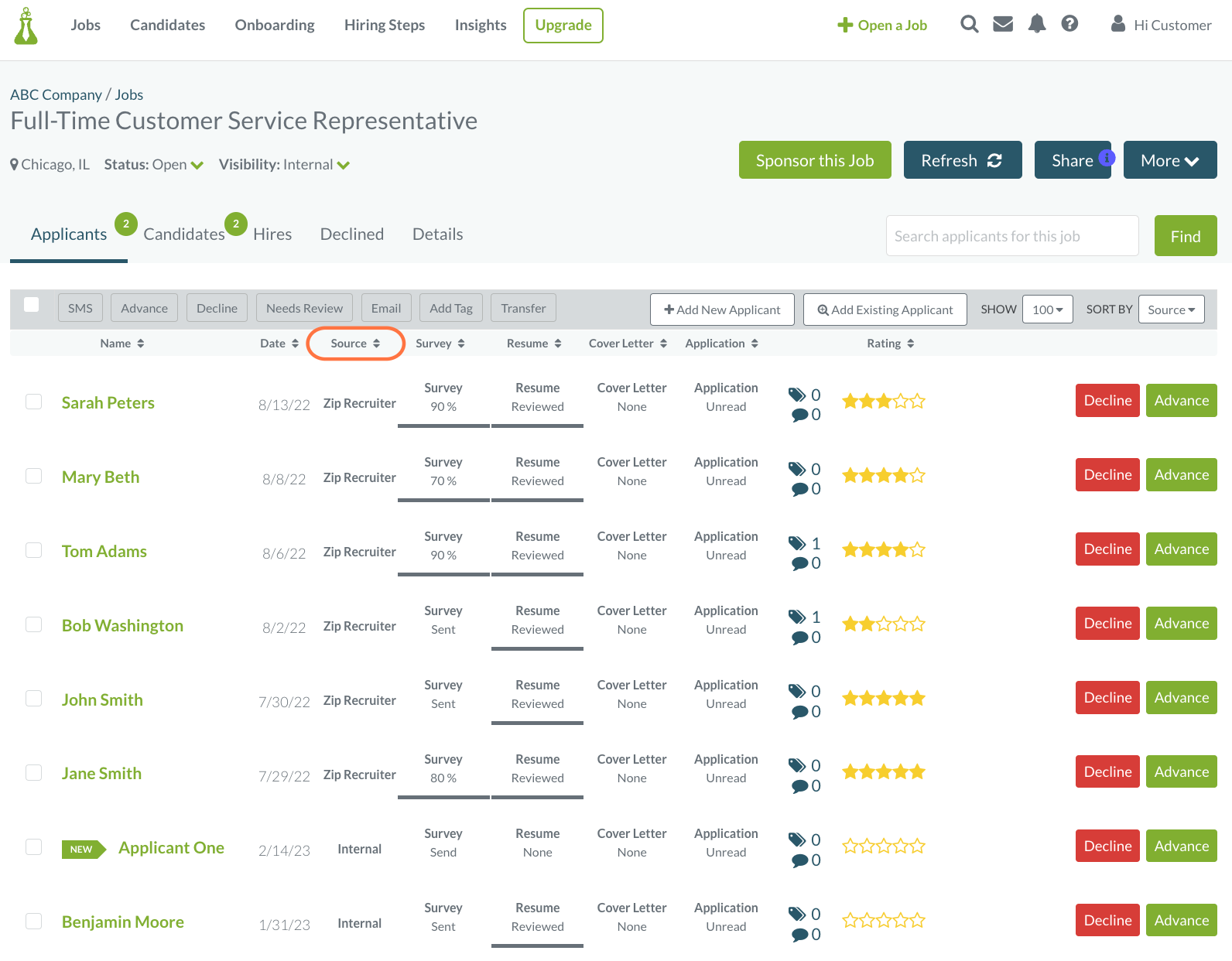 Viewing Applicant Source in the Report Card
You can also view applicant sources in a person's report card. To do this, click on either an applicant's or candidate's name.

Next, click the 'Report Card' tab.

Look for 'Added From' on the right of the page to identify the applicant source.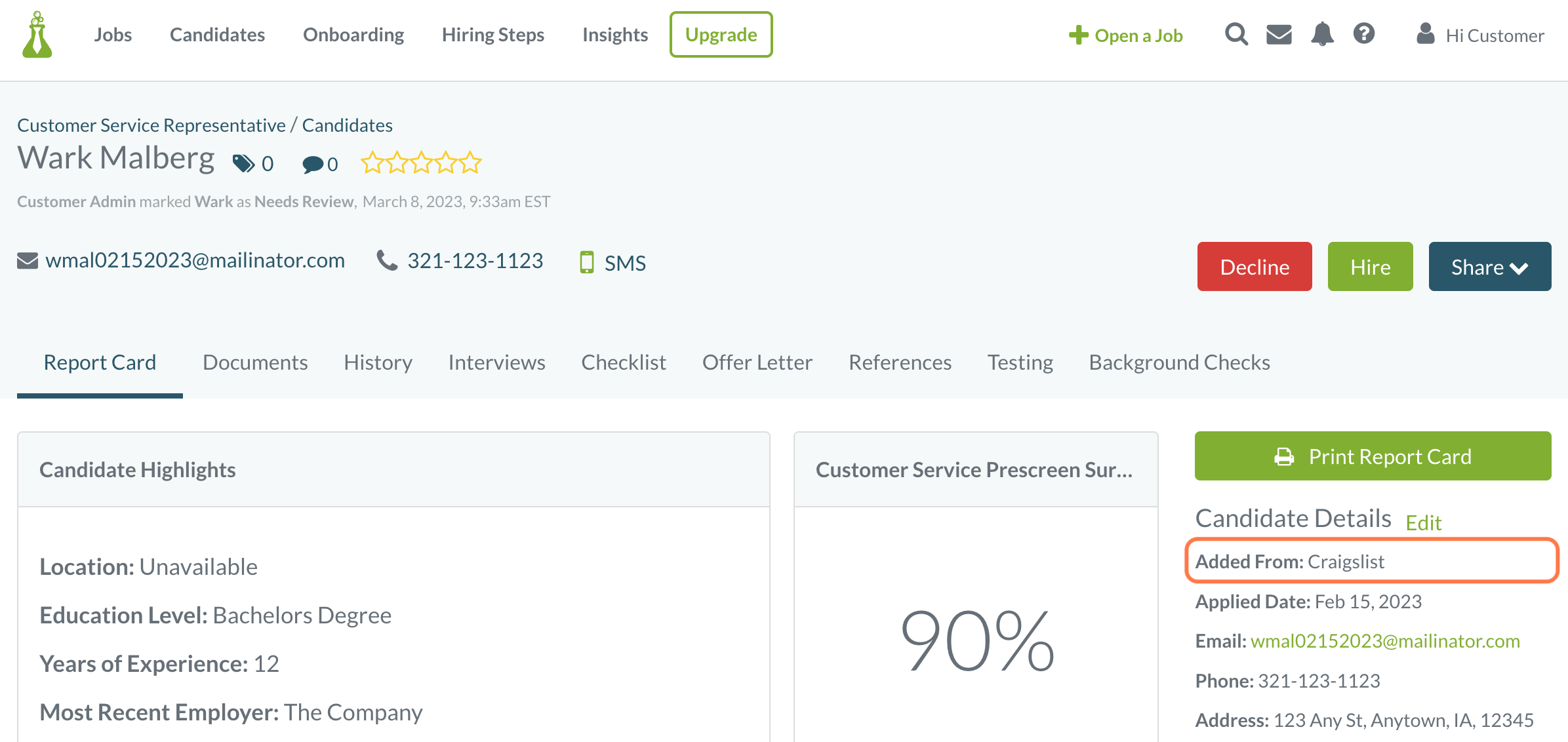 For more information on applicant sources, check out the Applicant Sourcing report available in Insights.

Related Topics