You can track employee referrals through your Hireology account by adding a field into your application.
In this article we will cover:
How to track Employee Referrals via your Hireology application
To start, you'll want to make sure that the question is turned on in the application you're using.
Click 'Hiring Steps' from the navigation bar at the top of the screen.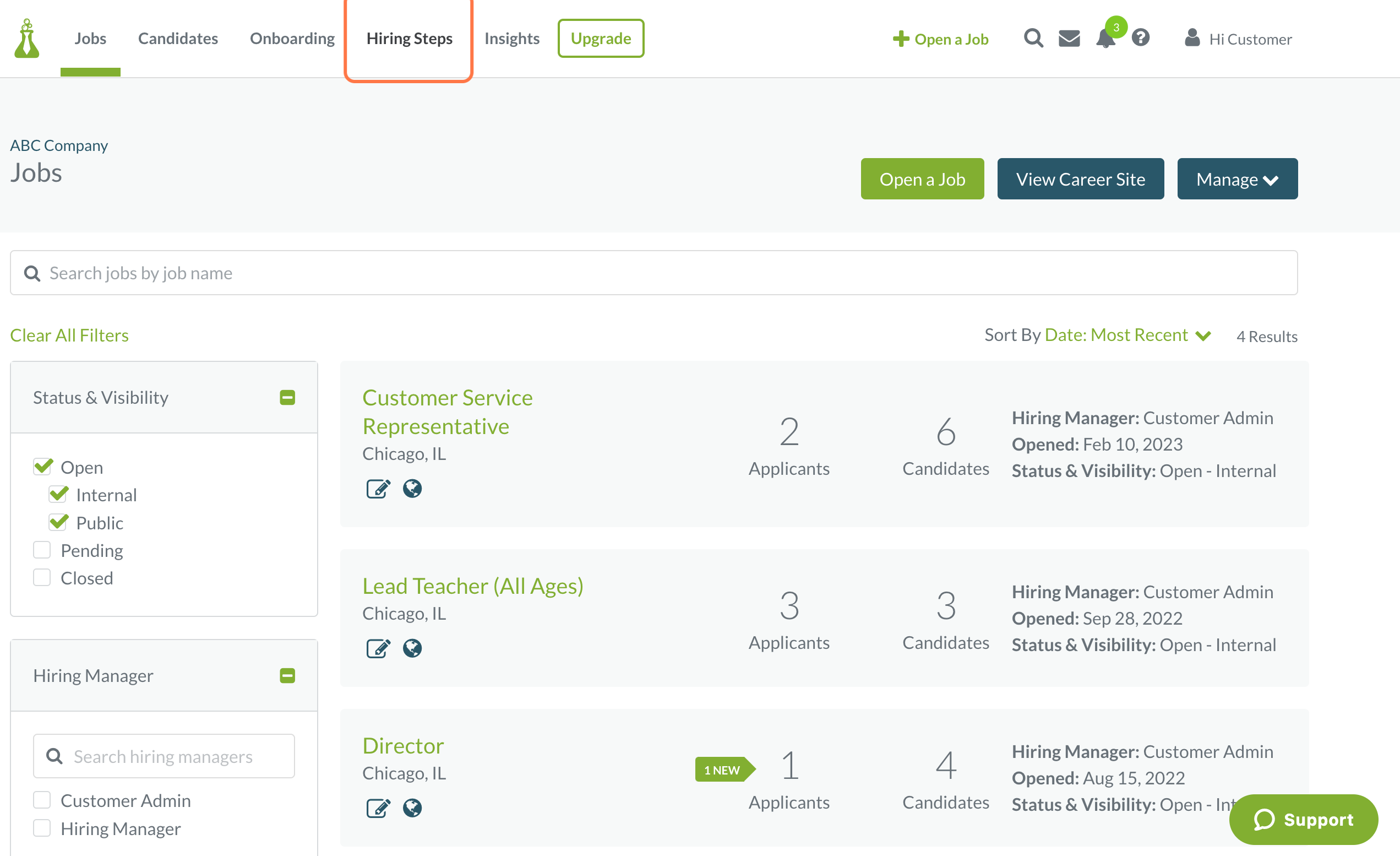 Select the 'Applications' tab and then click on the name of the Application you'd like to include the field on.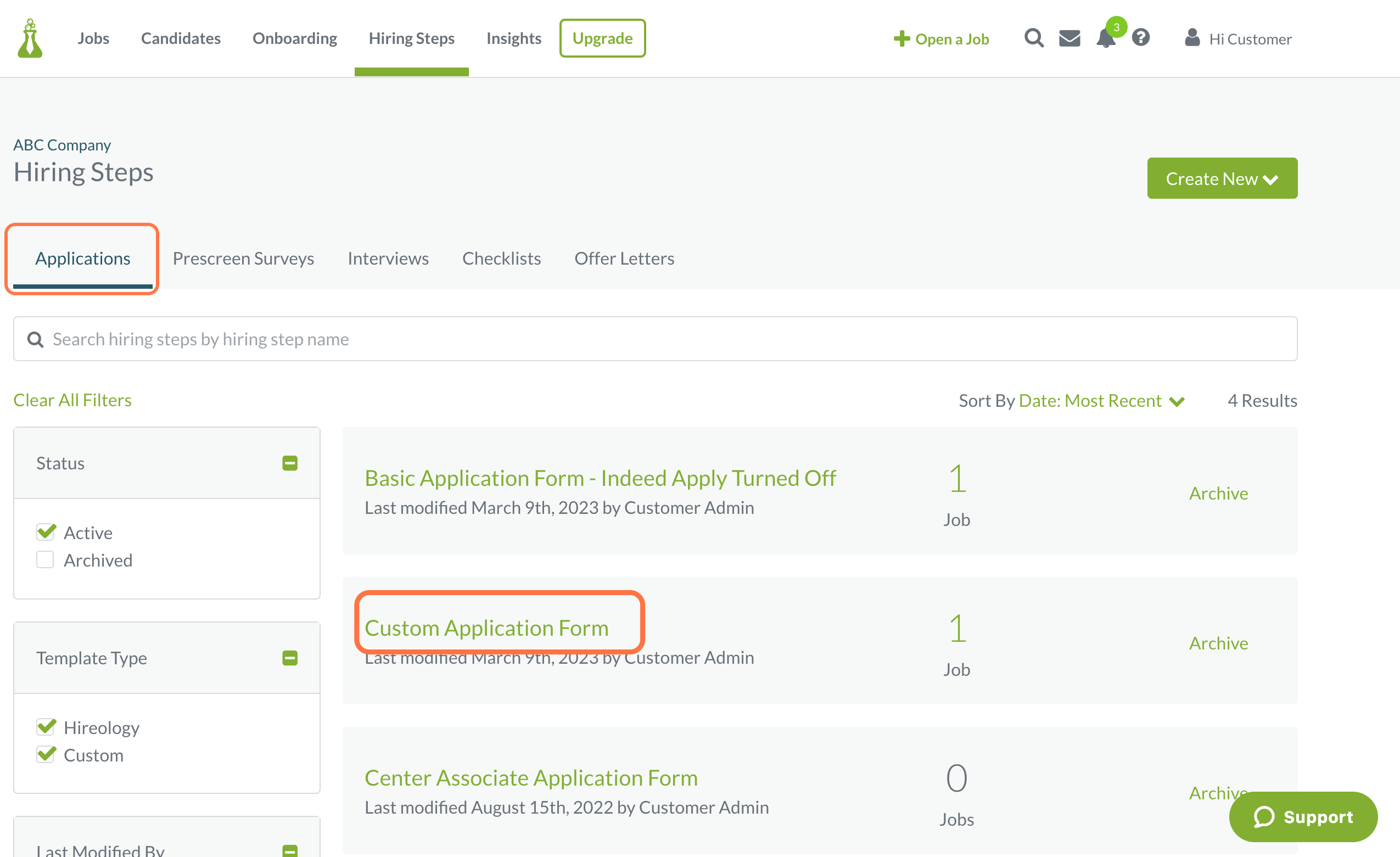 Select 'Edit' to make changes to that application form.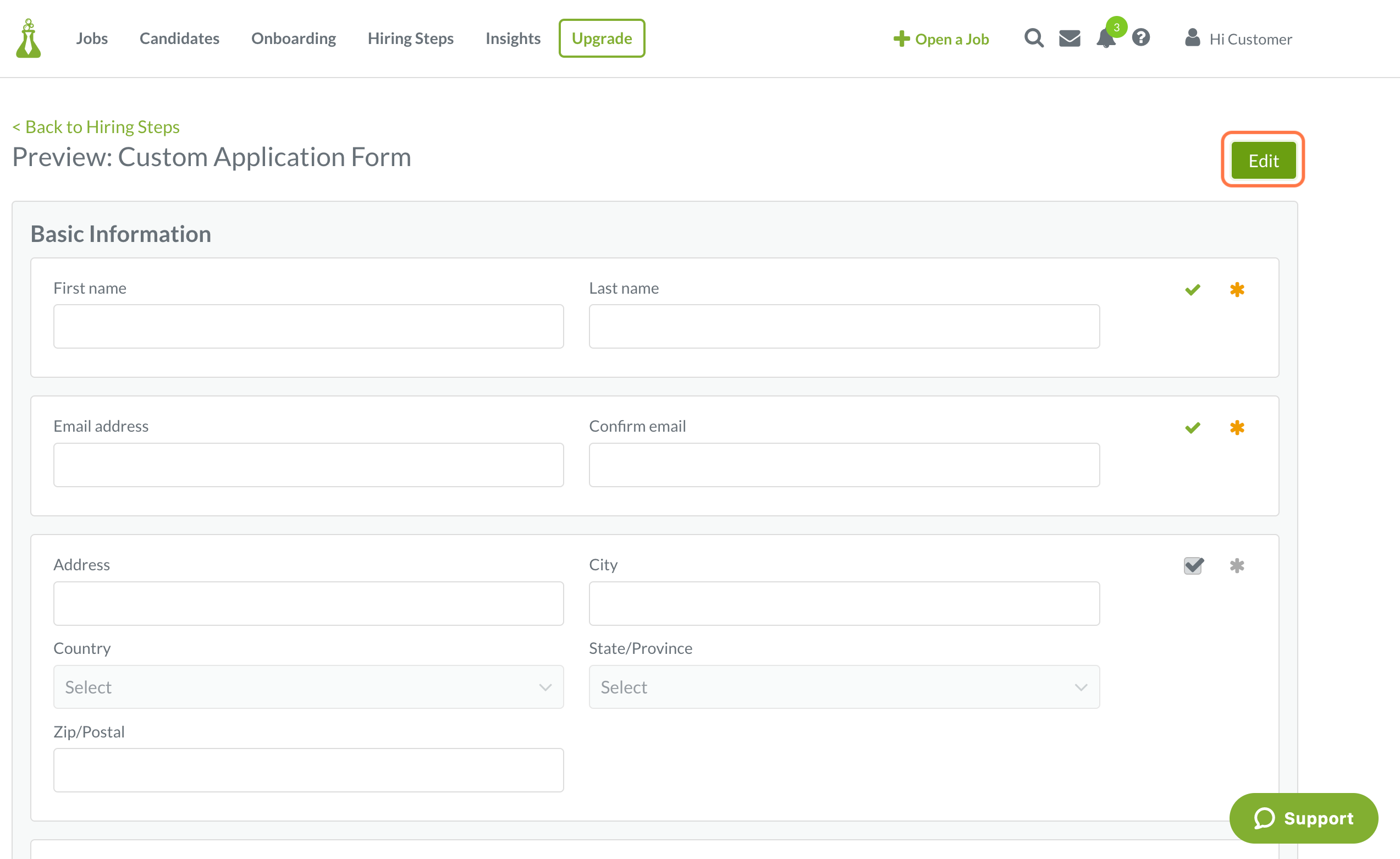 On the 'Basic Information' tab on the edit page for the application, you'll see an option to turn the "Where you referred by anyone in the company?" Check the box to turn it on and the asterisk if you'd like to make it a required question.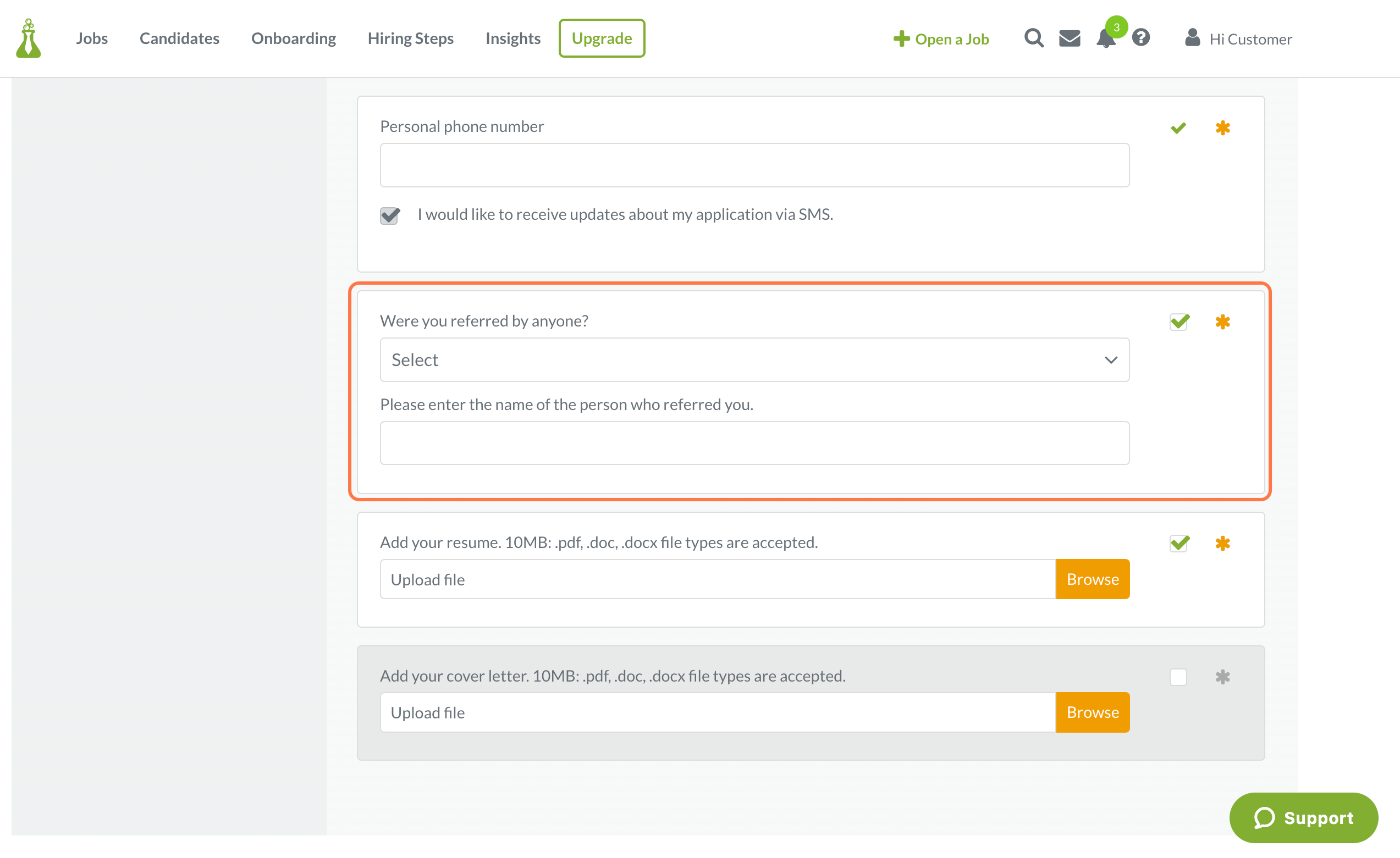 Select 'Save' to update your application. Any new applicants coming in moving forward will have this question appear.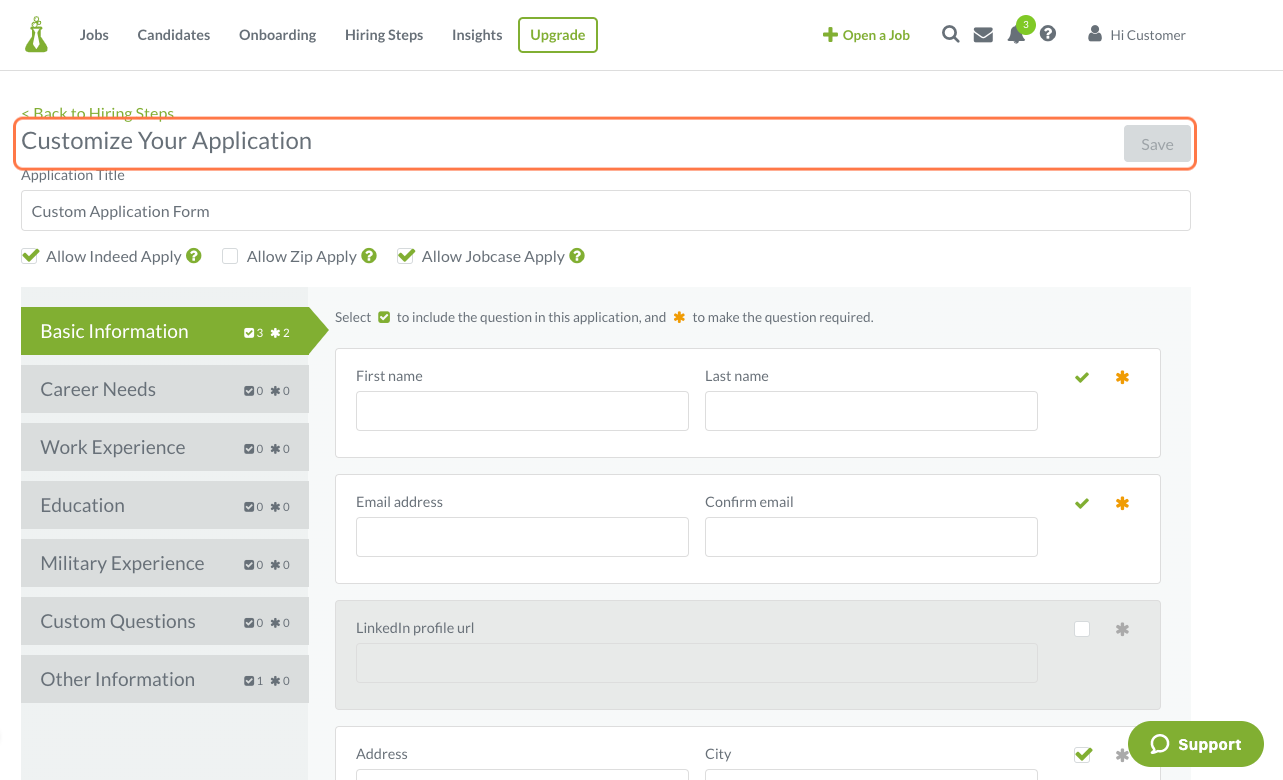 Identifying referrals when reviewing applicants
When reviewing applications, you will be able to evaluate if that applicant is a referral via the "Referred by" field.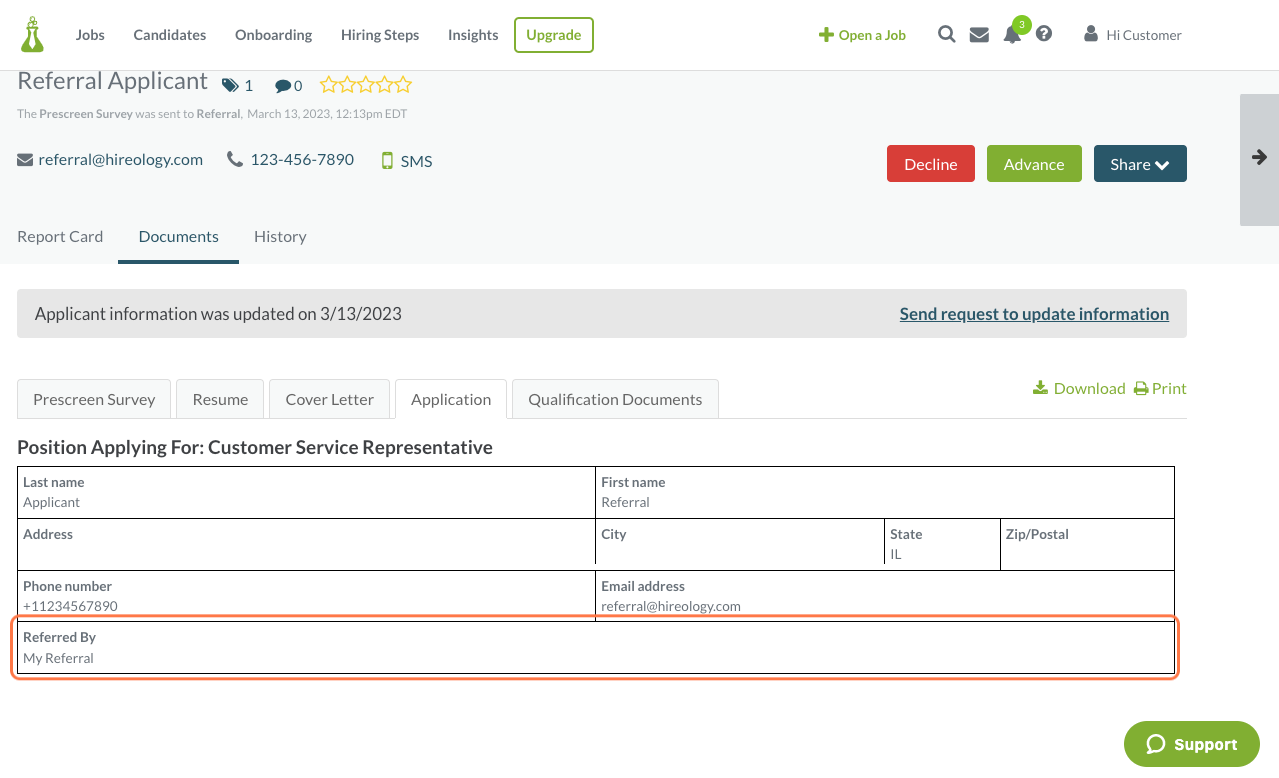 You will also see that applicant tagged as "Employee Referral".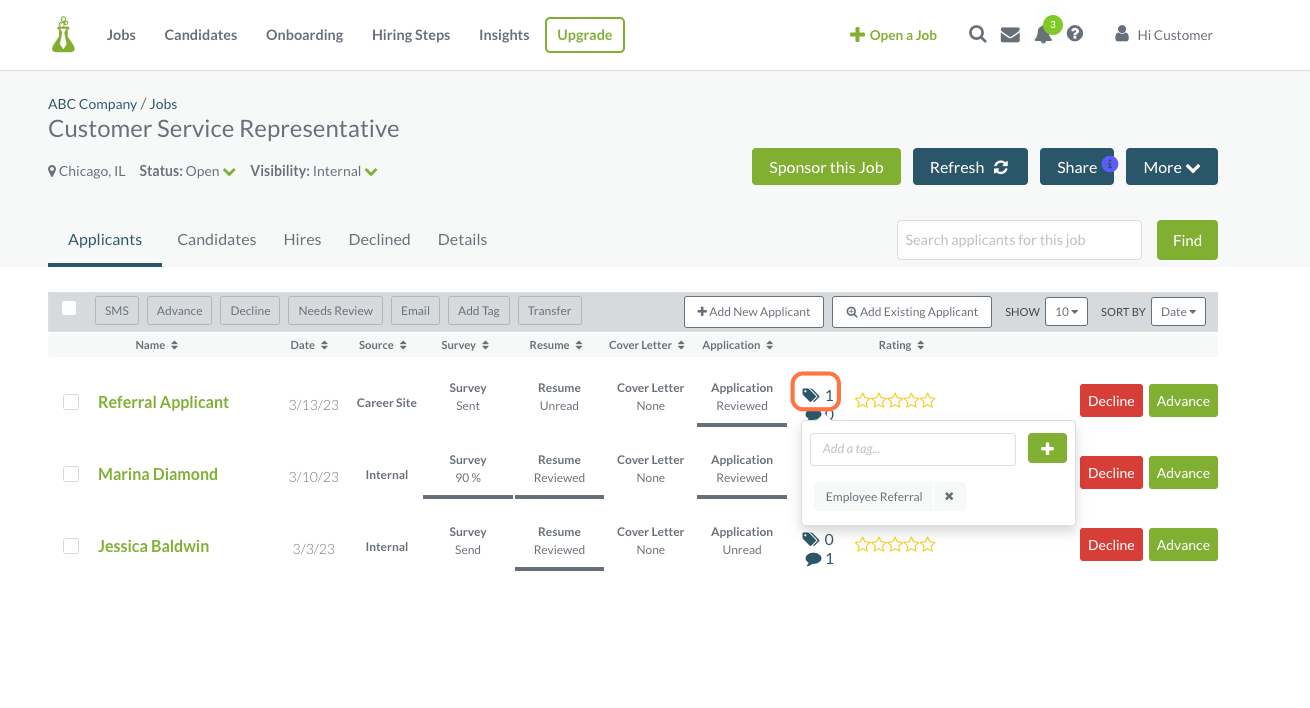 Details on the Hireology Referral platform
Interested in a more powerful referral system? With Hireology Referrals, HR leaders can better manage the staffing needs of today while empowering and incentivizing employees to leverage their networks to attract great talent.
Hireology Referrals is a powerful referral platform built directly into your Hireology account, allowing full control over recruitment needs across teams, departments and locations in a simple chatbot interface top employees will love using. Referred applicants enter Hireology's intuitive ATS, kicking off the hiring process, and employees will have their referrals automatically tracked to drive value for the business and top team members. Reach out to your Customer Success Manager, or email support@hireology.com to learn more about adding Hireology Referrals to your subscription!
Related Topics