If you no longer wish to use the Prescreen survey to screen your applicants OR, if you've turned it off and wish to turn it back on, you can easily do so by editing your Hiring Process.
In this article we will cover:
How to remove the prescreen survey from your hiring process
Click on the 'Jobs' tab from the navigation bar at the top of the screen from any page within your account.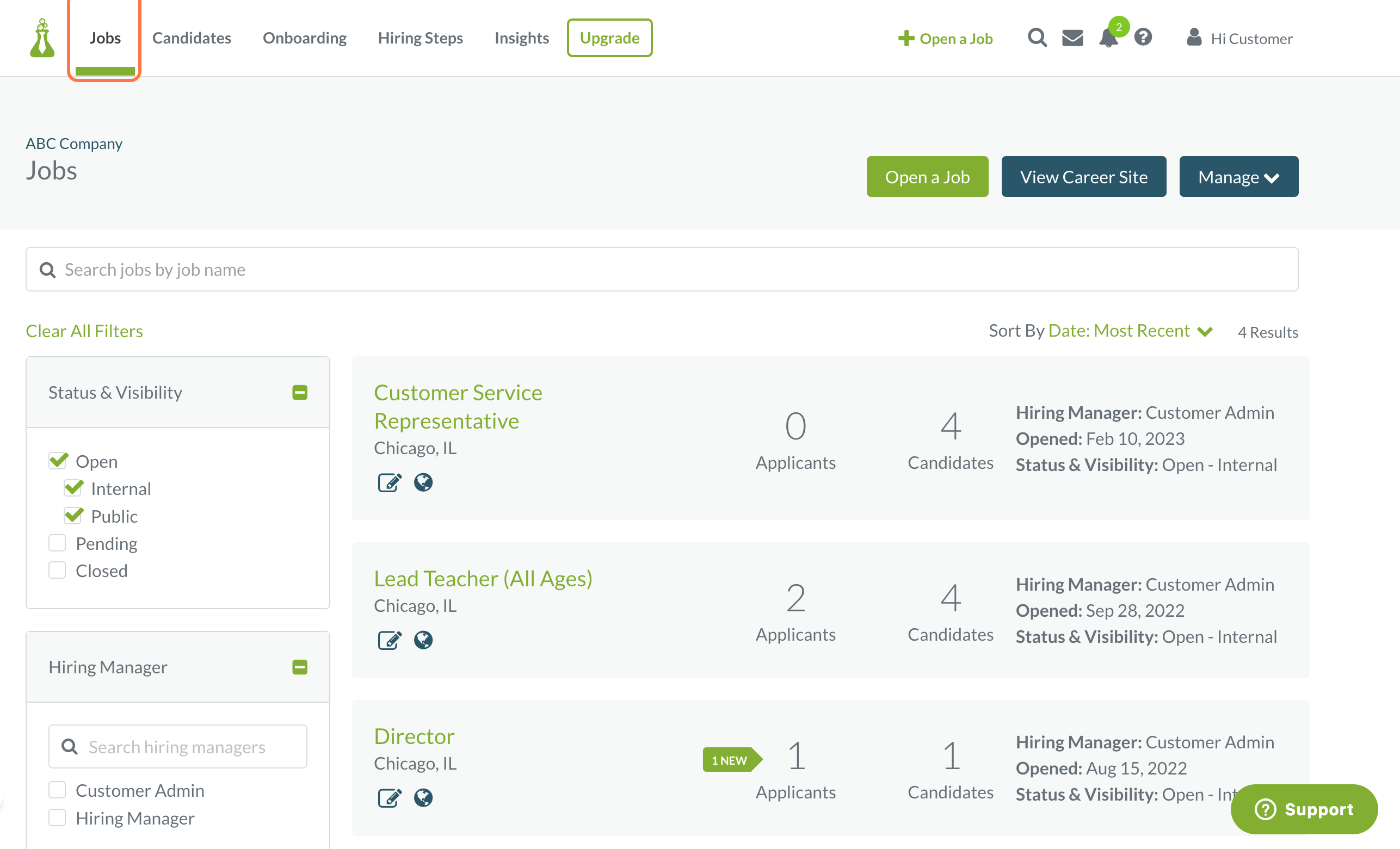 Select the 'edit job' button under the job you are looking to remove the prescreen survey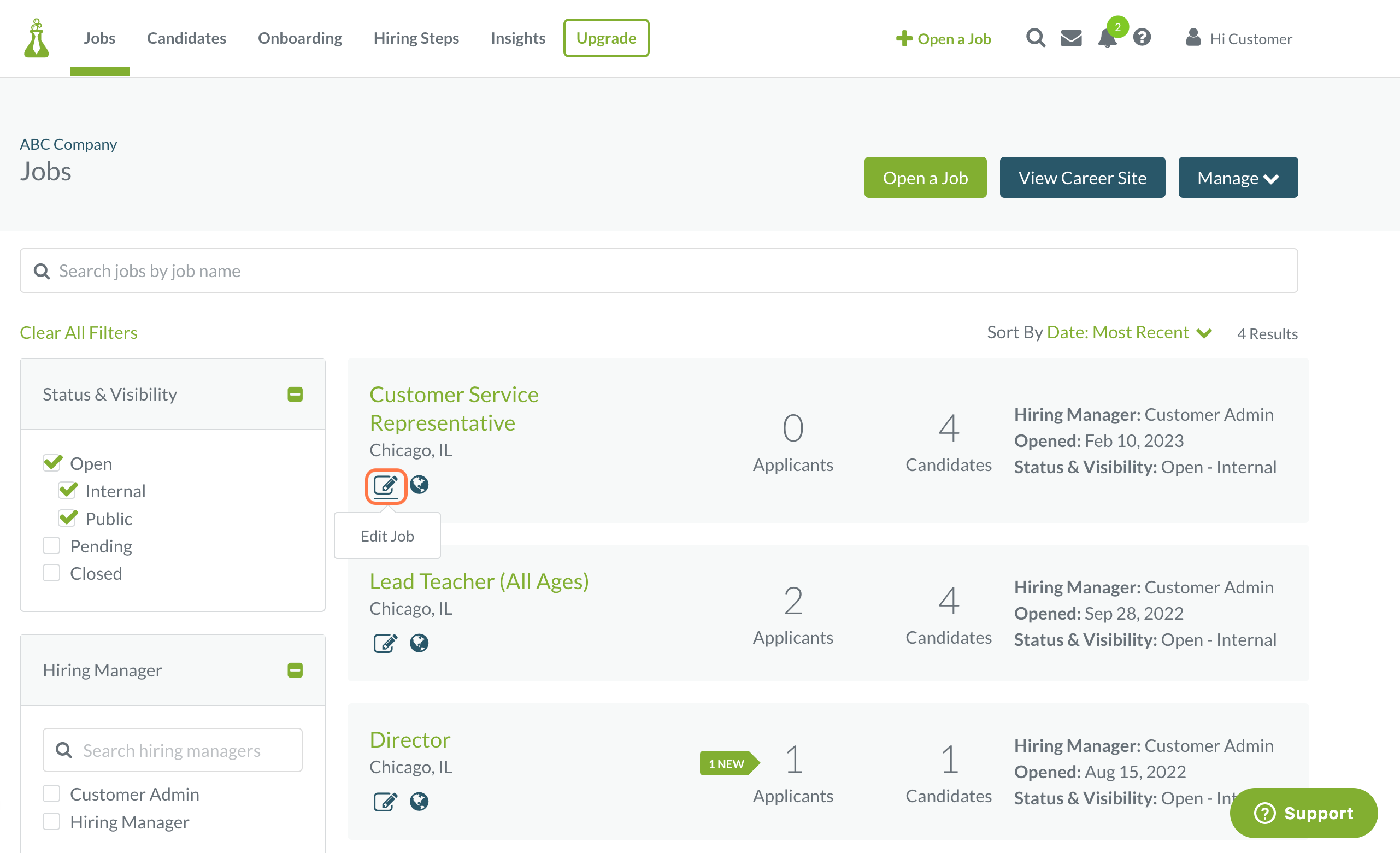 Navigate to the 'hiring steps' page of the job set up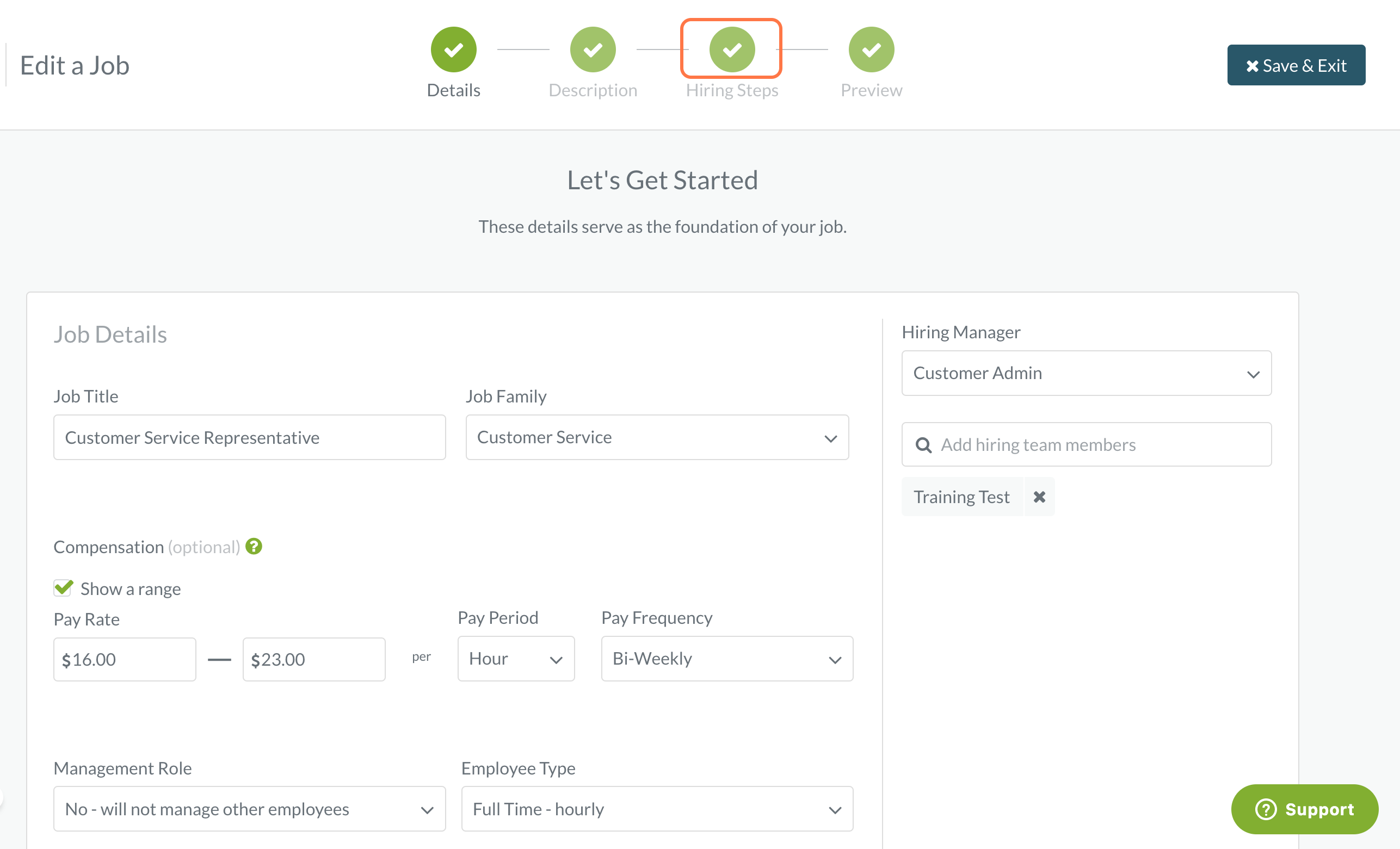 Click the red 'X' next to the prescreen survey to remove it from your process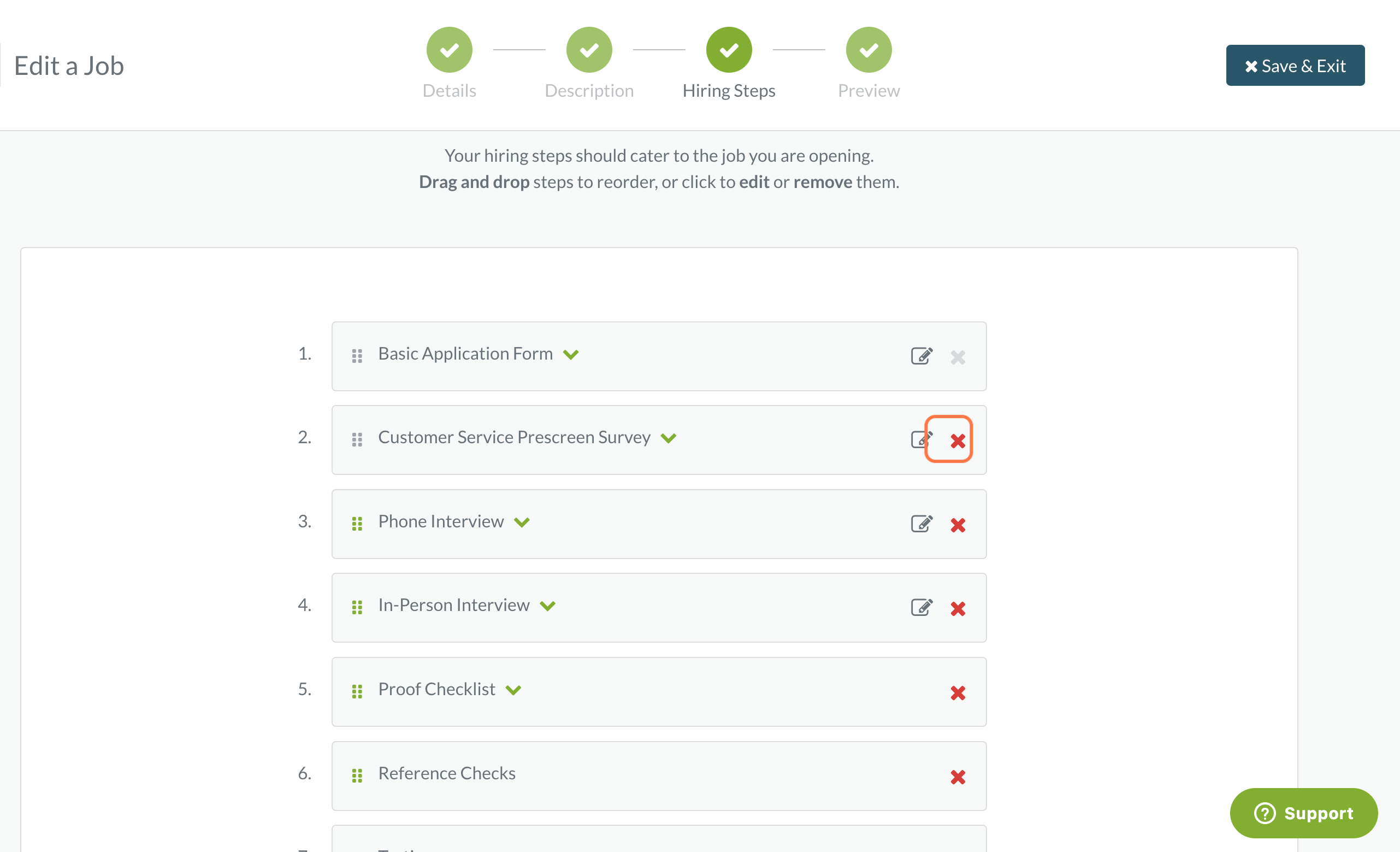 Select 'Save & Exit' to save the change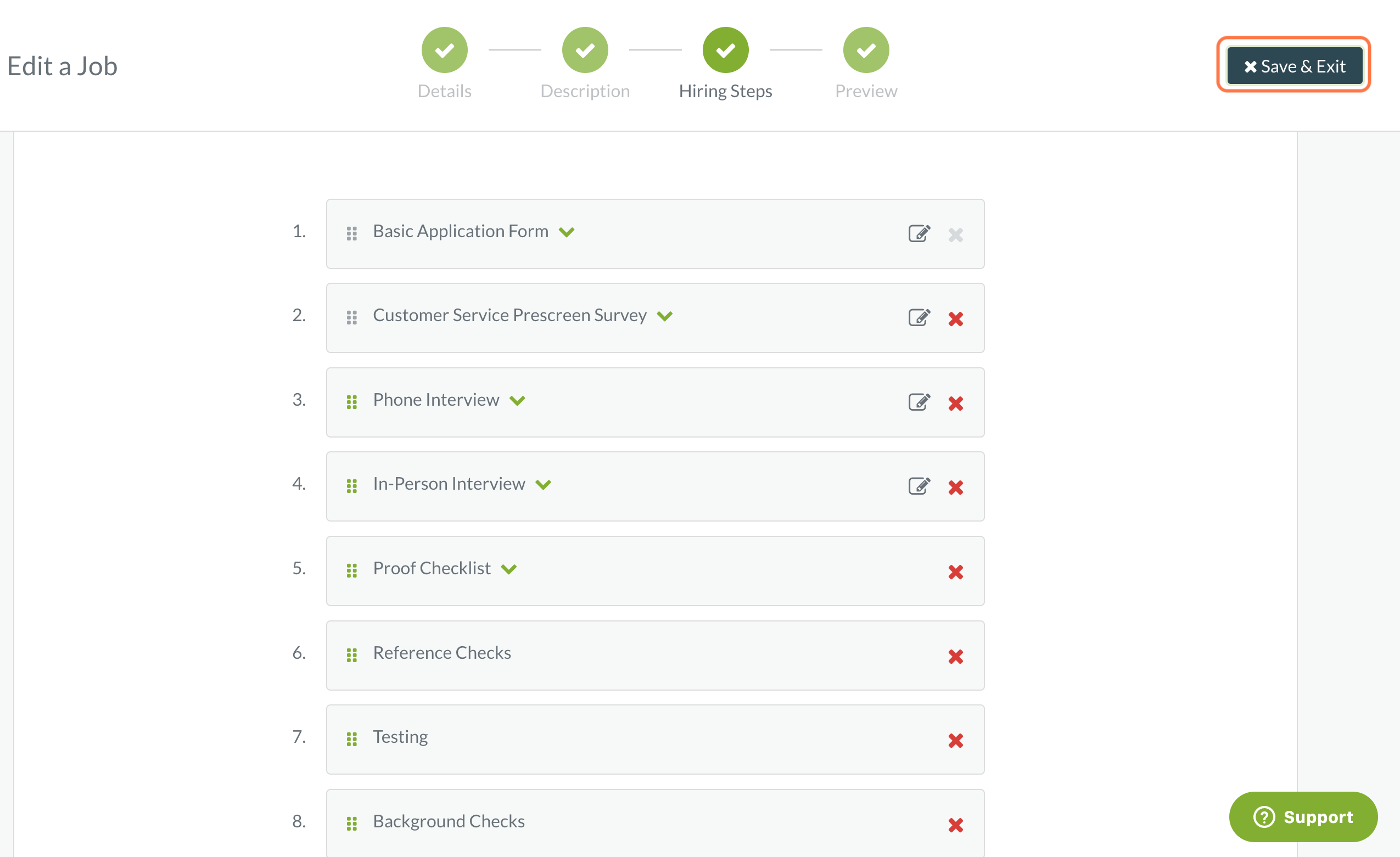 How to add the prescreen survey to your hiring process
Follow the above steps to navigate to the 'Hiring Steps' page of the job setup. Once there, select ' Add hiring step' from the bottom of the Hiring Process list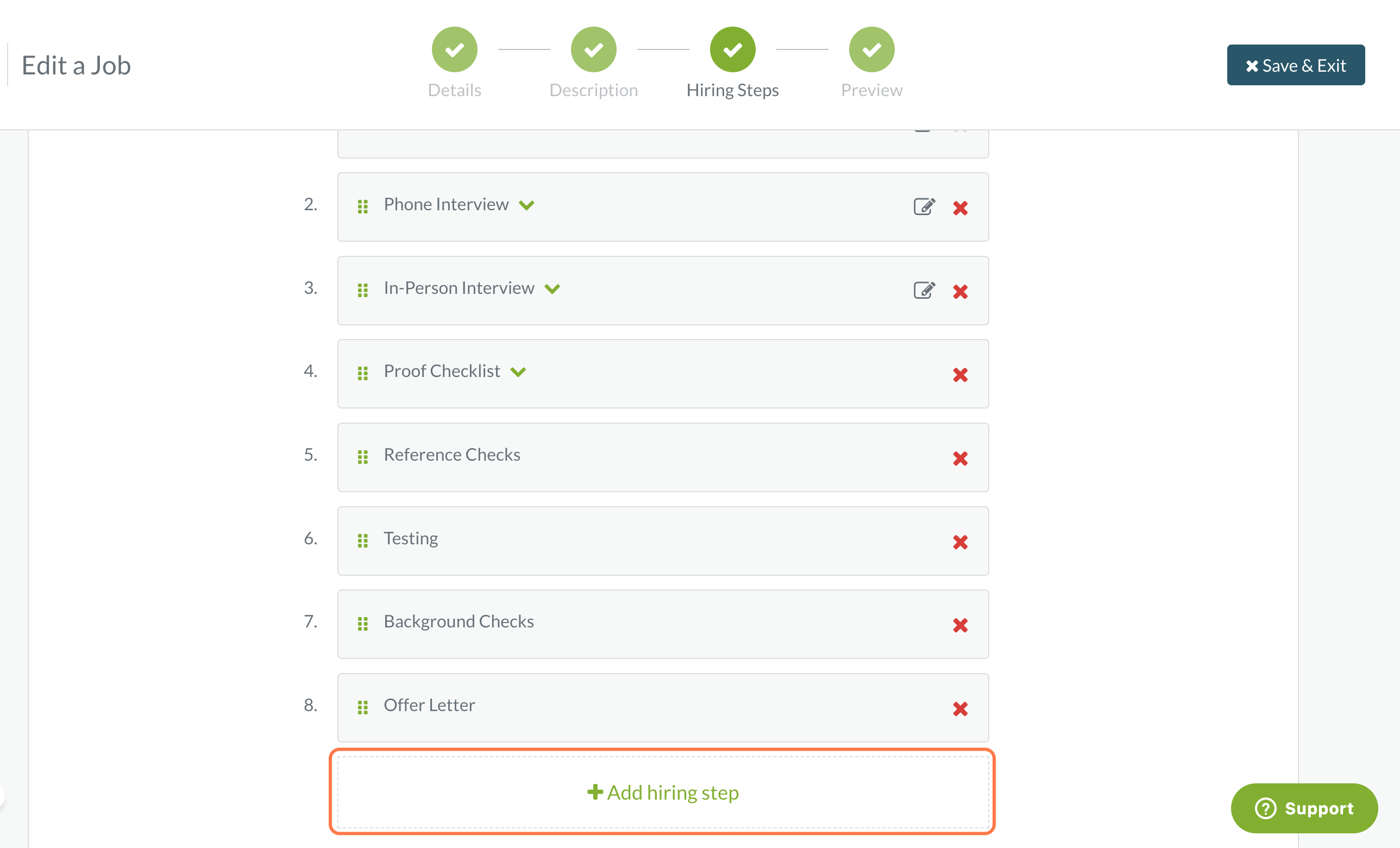 Select 'Prescreen Survey' from the list of options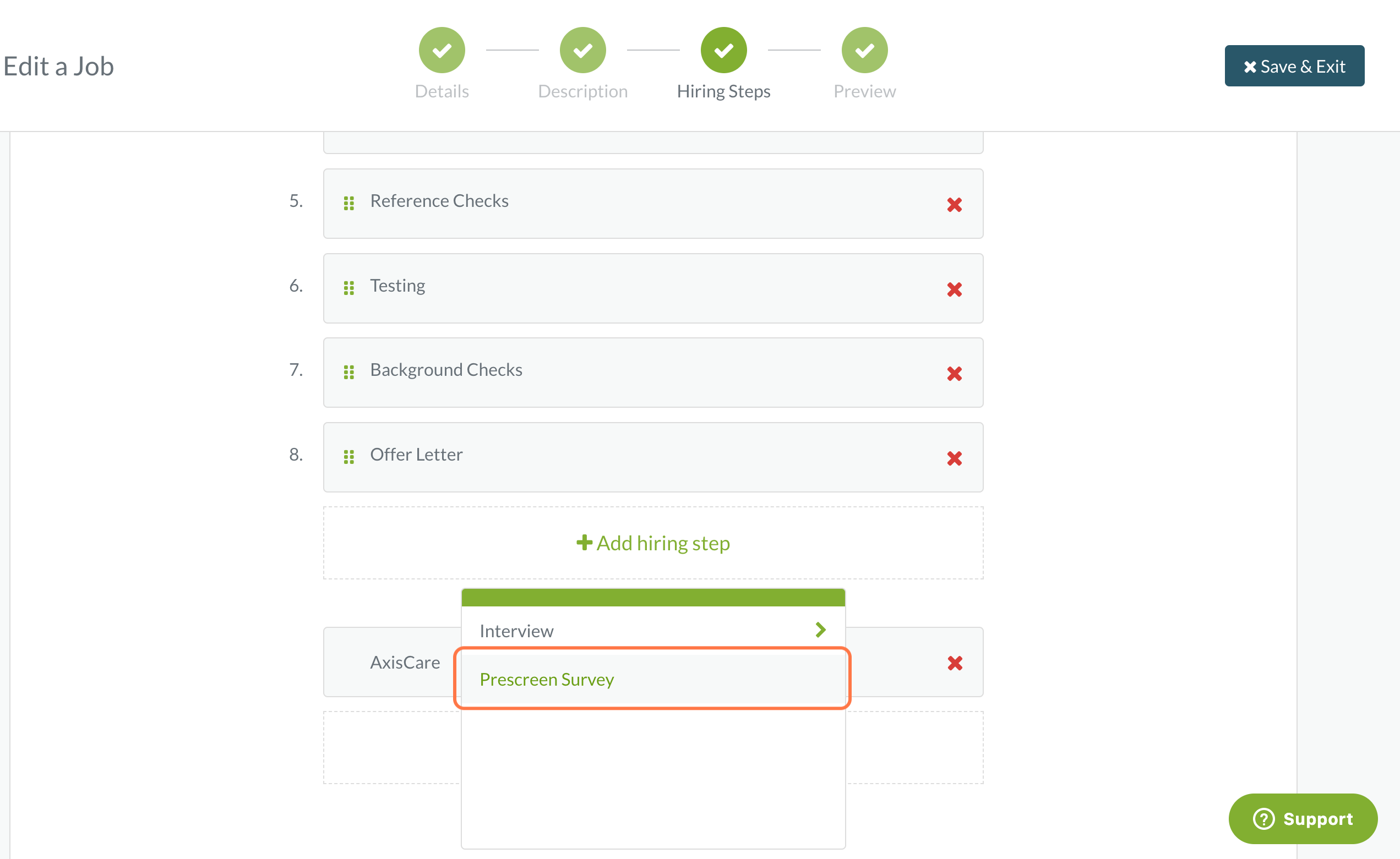 You will now see the Prescreen Survey as the second step in your Hiring Process.
Note: the survey must be in the second spot as it is automatically triggered to send to an applicant after they apply to the role.
Use the drop down arrow next the Prescreen Survey step to select from the available surveys.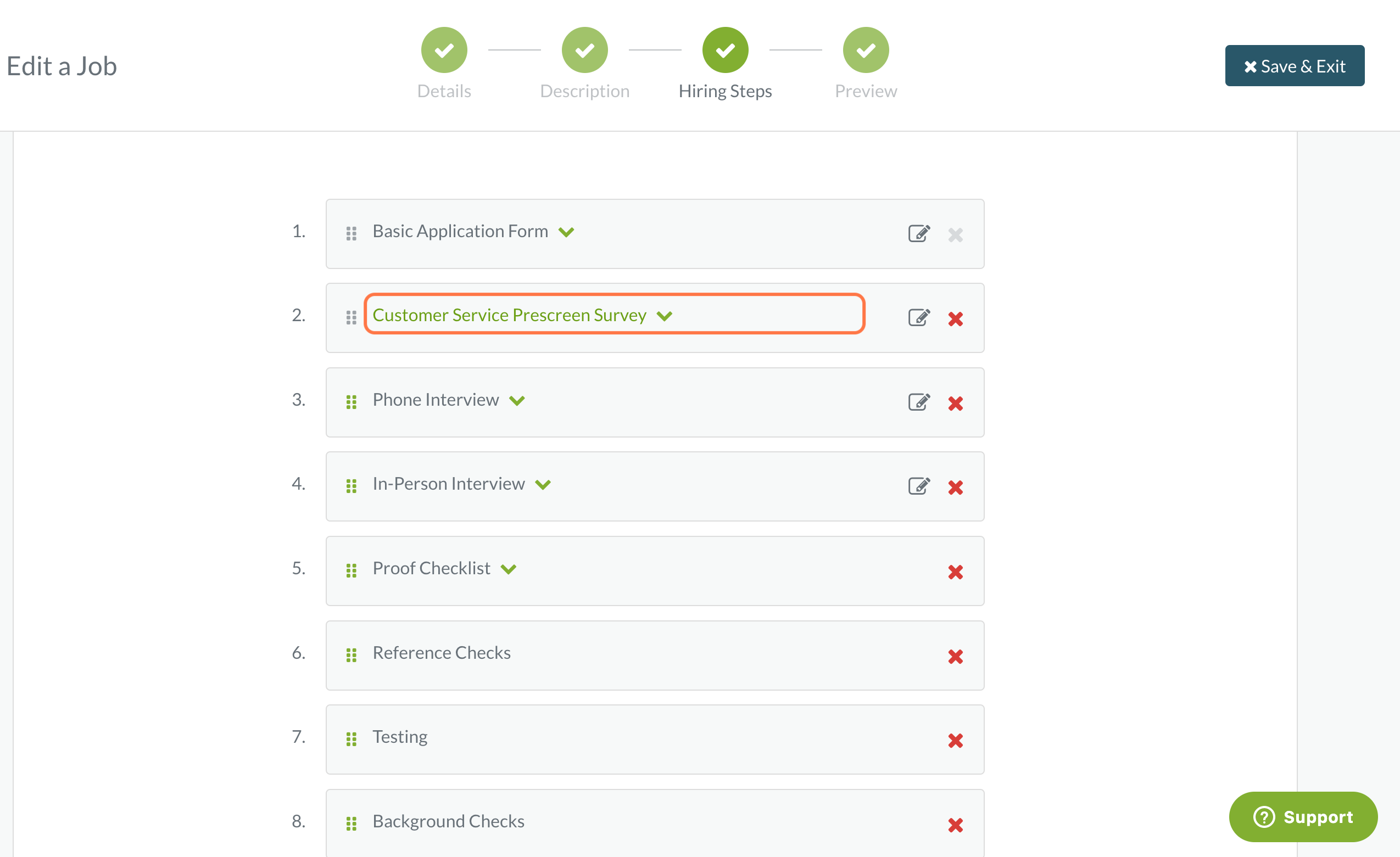 Select 'Save & Exit' to save the change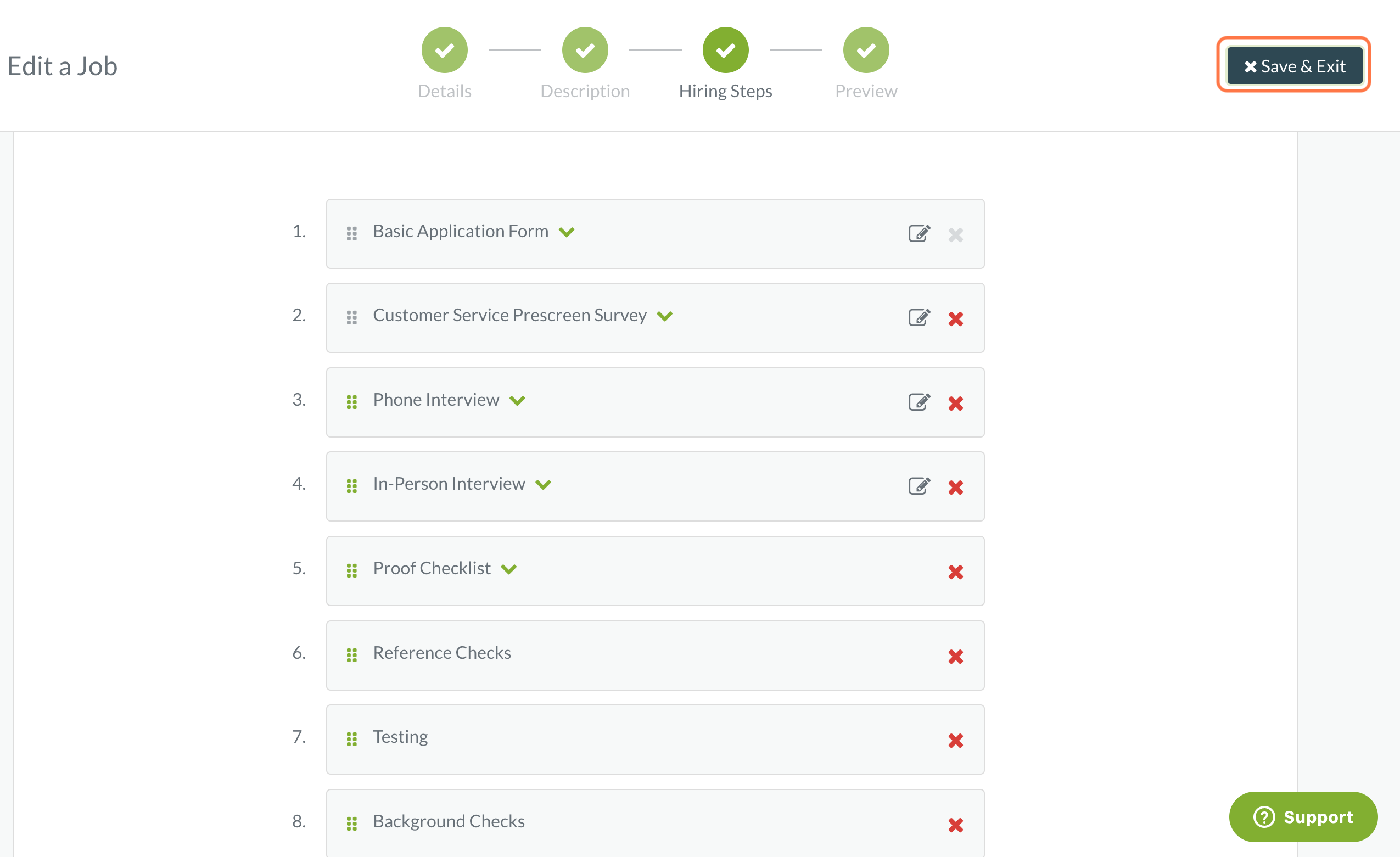 Related Topics