Prescreen Surveys use automatically scored true and false statements to provide insight into applicants prior to conducting an interview. In general, those who have scored 70% or higher on the survey are considered to be quality applicants. However, qualification largely depends on which statements they responded unfavorably to so it's important to review these responses.
In this article we will cover:

Reviewing Prescreen Survey Responses
There are a few different indicators you may see when viewing Prescreen Surveys. To find these, click 'Jobs' in the top, left of your Hireology account, then click on a job title.*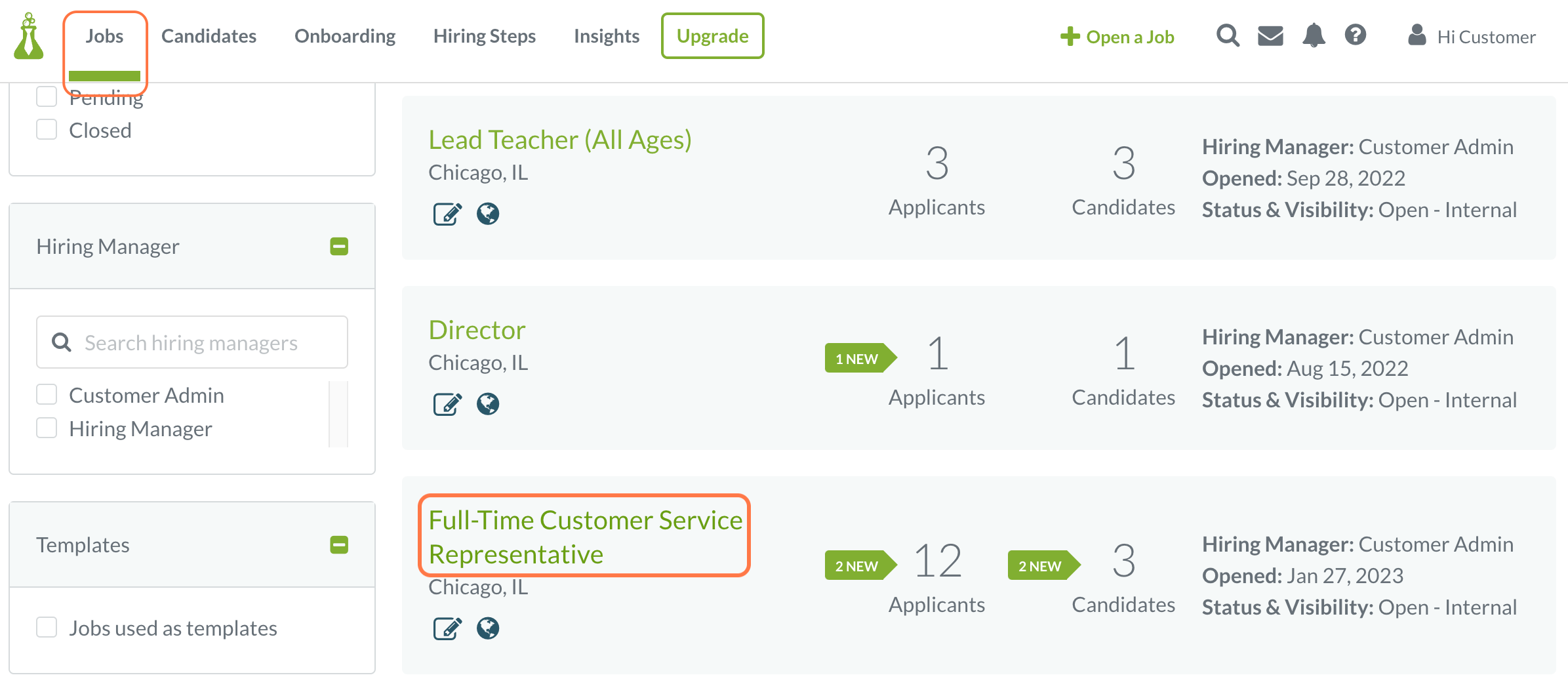 Click the 'Applicants' or 'Candidates' tab to view the people in those sections.

Click on the person's name.

*If you're not sure which job the applicant applied to, you can search for them using the magnifying glass icon at the top of your Hireology account. Begin typing the applicant's name, then click on the person when they pop up. Next, click the title of the job they applied for to the right of the page.

Within the applicant's profile, click the 'Prescreen Survey' tab.


Statements that were answered incorrectly will be indicated by a red message that says, '

This question was answered incorrectly

'.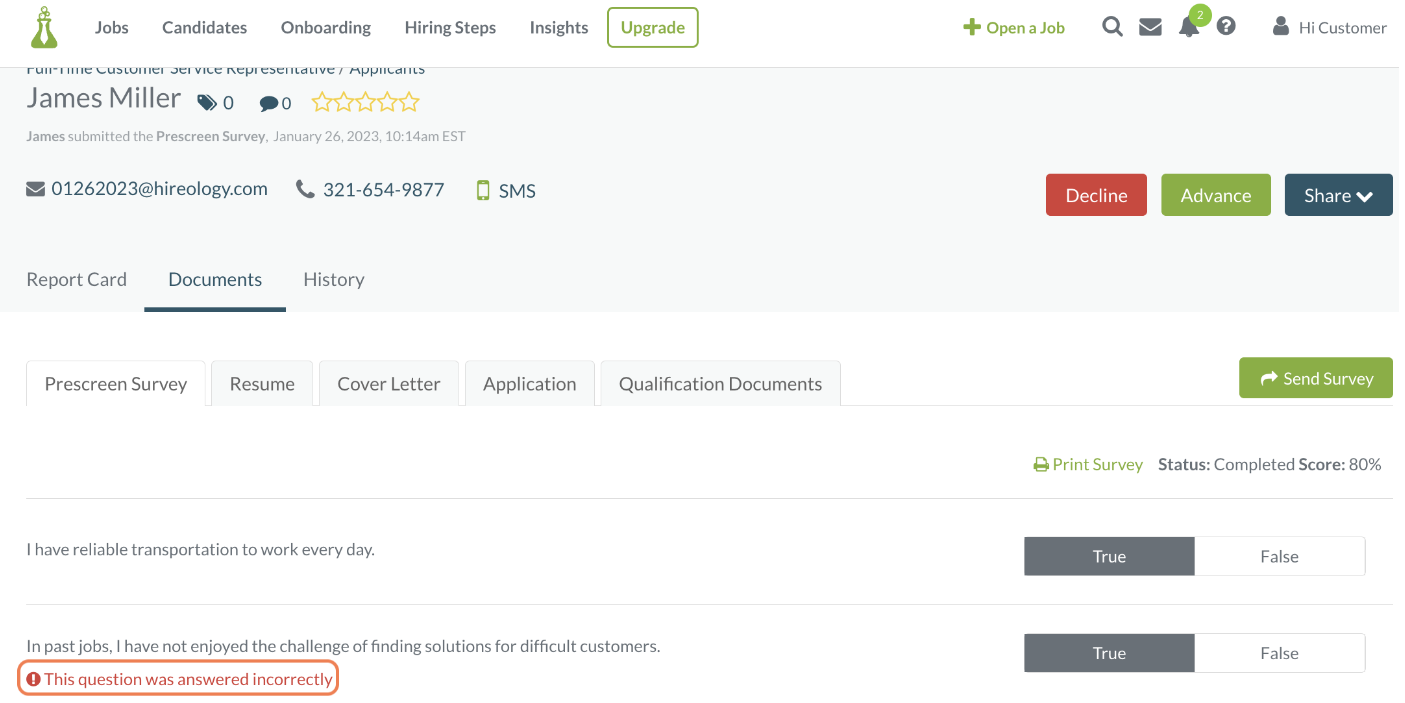 Printing Prescreen Surveys
If you would like to keep a hard copy of an applicant's prescreen survey on file, you can print the survey. To do this, navigate to the applicant's profile, click the 'Documents' tab, then click the 'Prescreen Survey' tab.


Click 'Print Survey' then follow the prompts to print or save the file to your computer.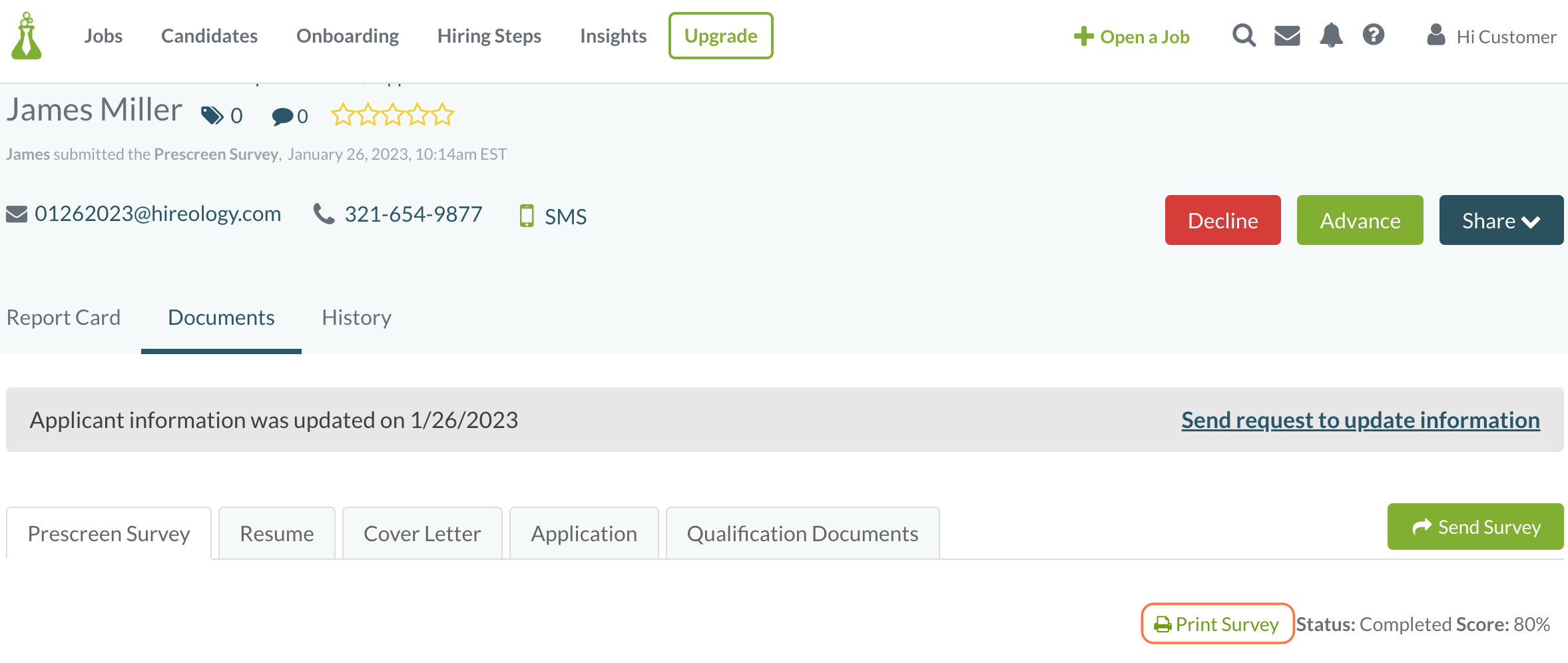 Related Topics