Sometimes things change and you may need to cancel or reschedule an interview. If none of the times you've offered work for the candidate, they can select "I'm not available within the options provided" on the interview invite. The Interviewer will get an email notifying them of this and can cancel the interview and offer new timeslots.
In this article we will cover:
Canceling an Interview
To cancel an interview, locate the candidate with whom the interview is scheduled. You can do this by clicking the Hireology flask icon in the top right corner of your hiring site to open the dashboard, then clicking on the candidate's name in the Upcoming Interviews section.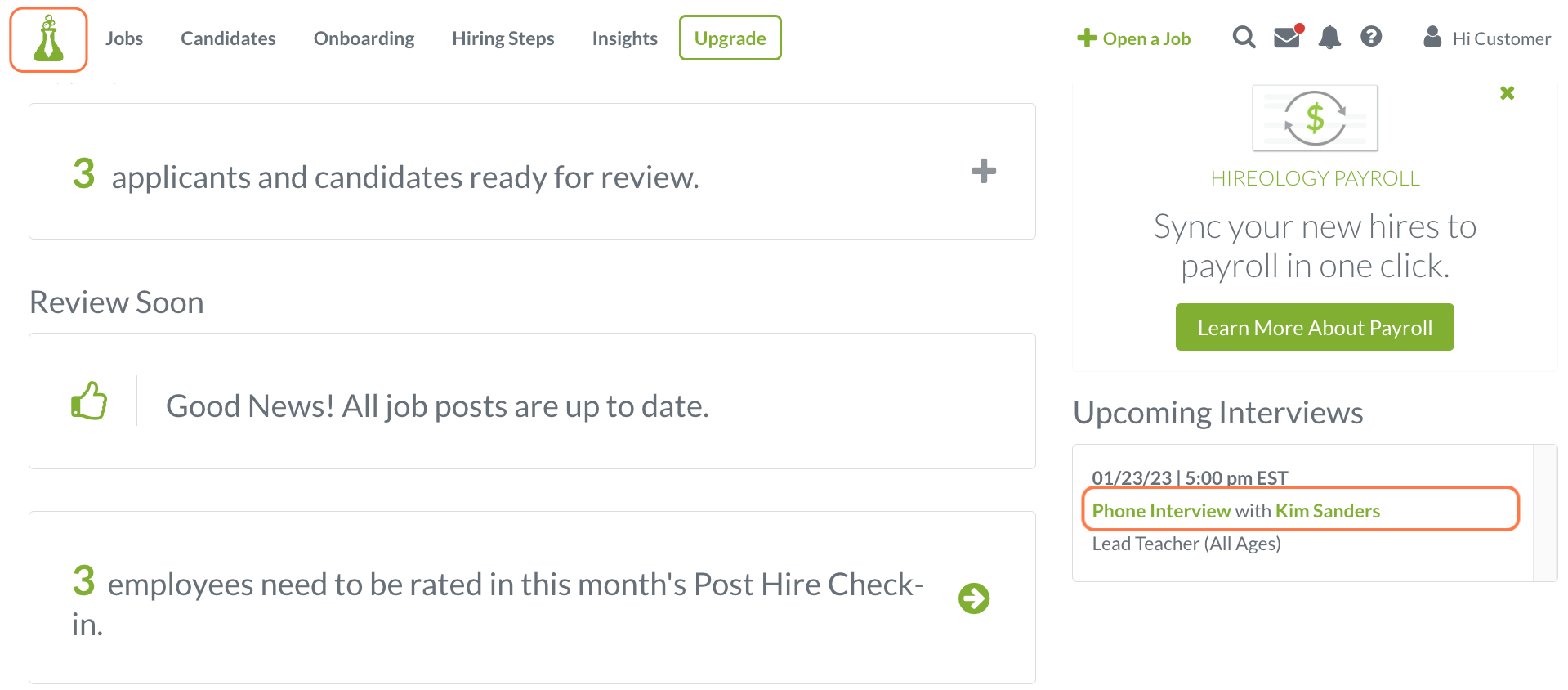 This will take you directly to the Interview page where you can click 'Cancel Interview'.
Alternatively, you can locate the candidate on the Jobs page by clicking 'Candidates' to the right of a job title, or by using candidate search.

Within the candidate's profile, click the Interviews tab, then click the interview you need to cancel.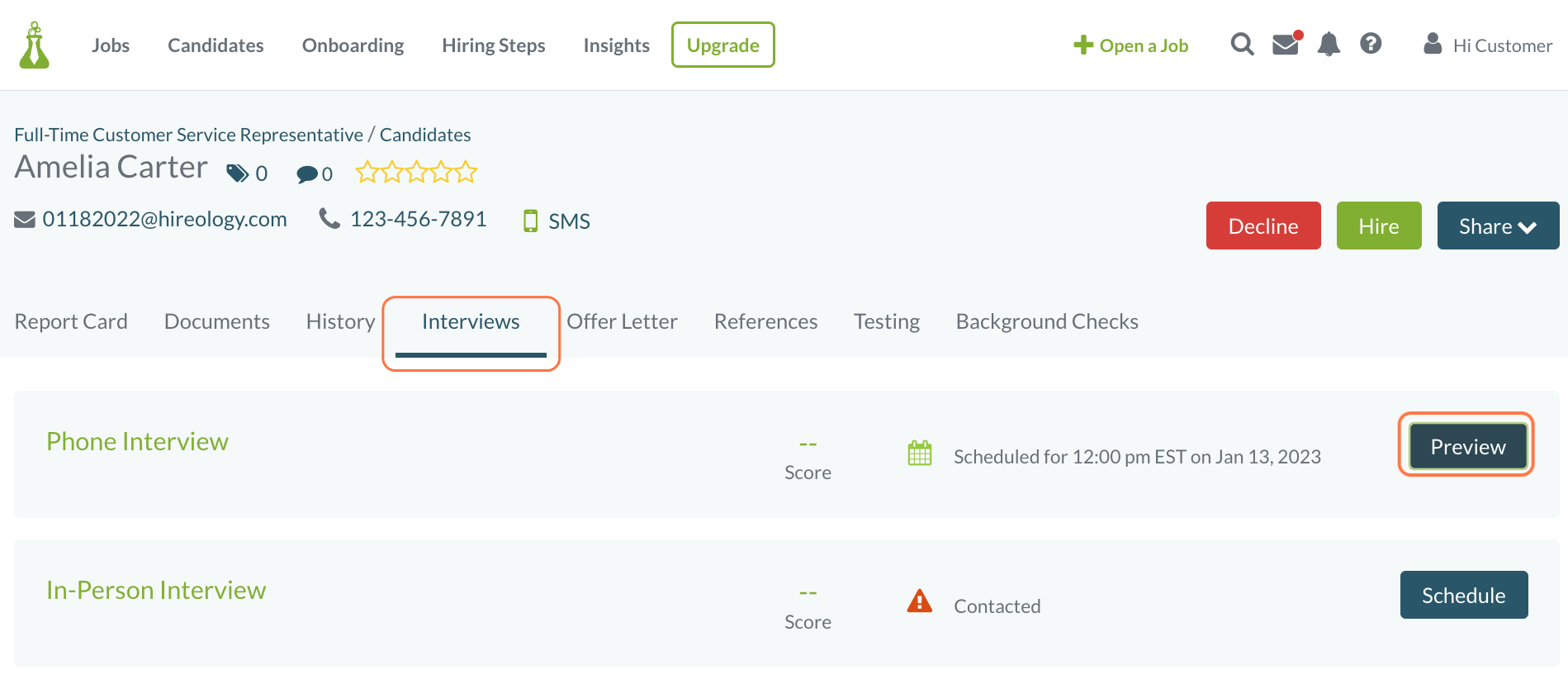 Click 'Cancel Interview'.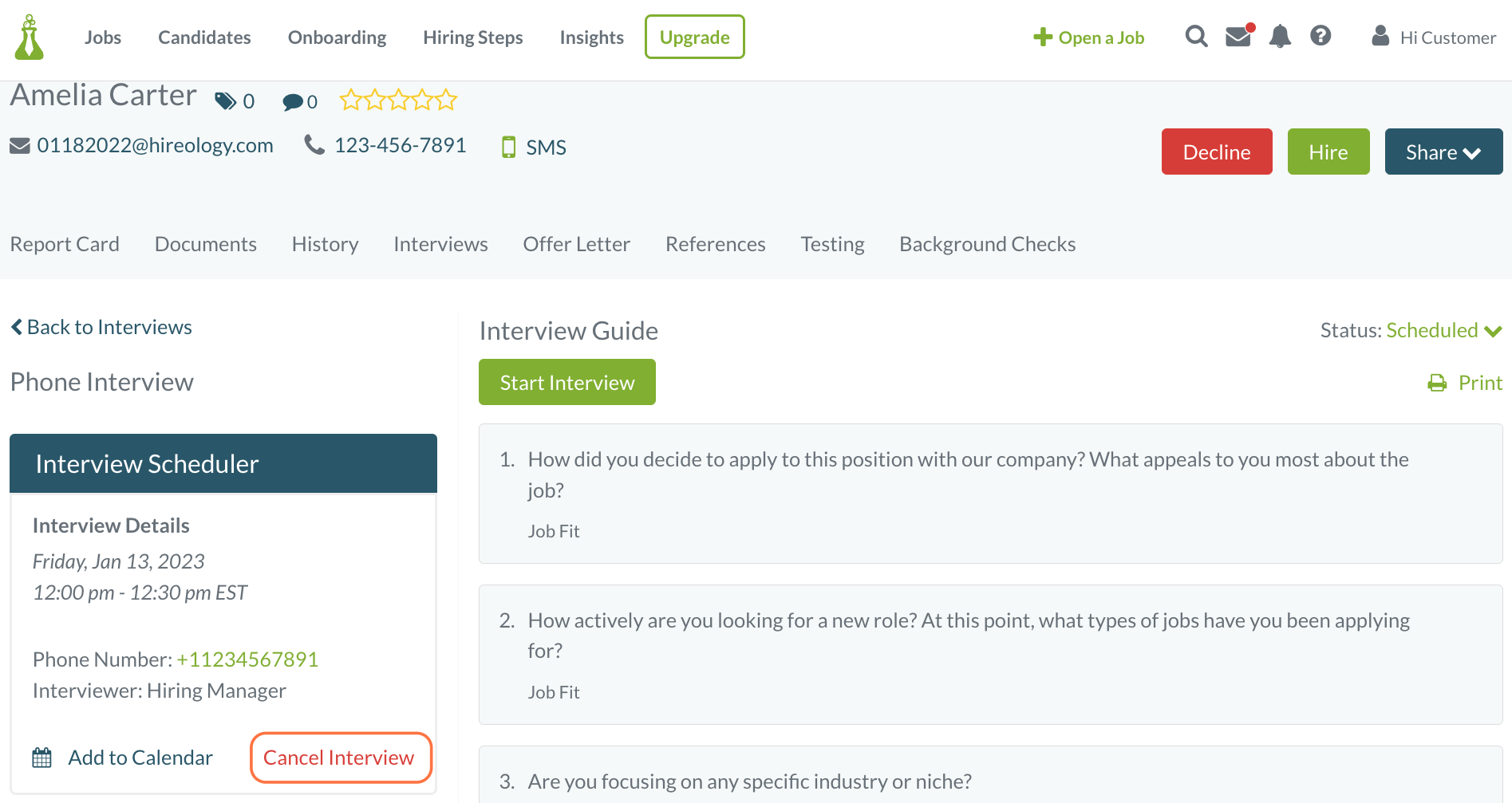 Rescheduling an Interview
To reschedule an interview, you must first cancel the existing interview. Next, locate the Candidate by either going to the Jobs page or using the search feature. Click on the interview you would like to schedule.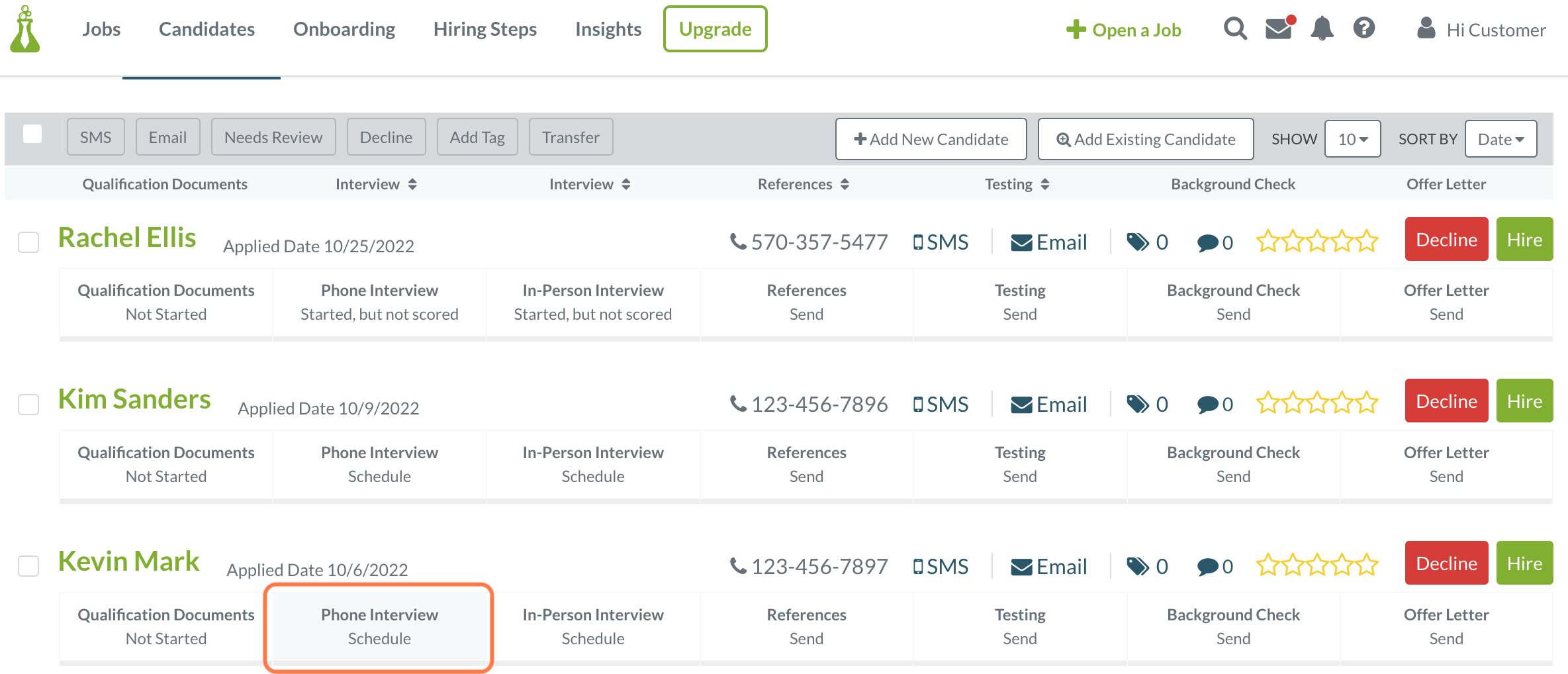 Click 'Launch Scheduler'.

Follow the prompts to select the Interview Type, Duration, and Interviewer.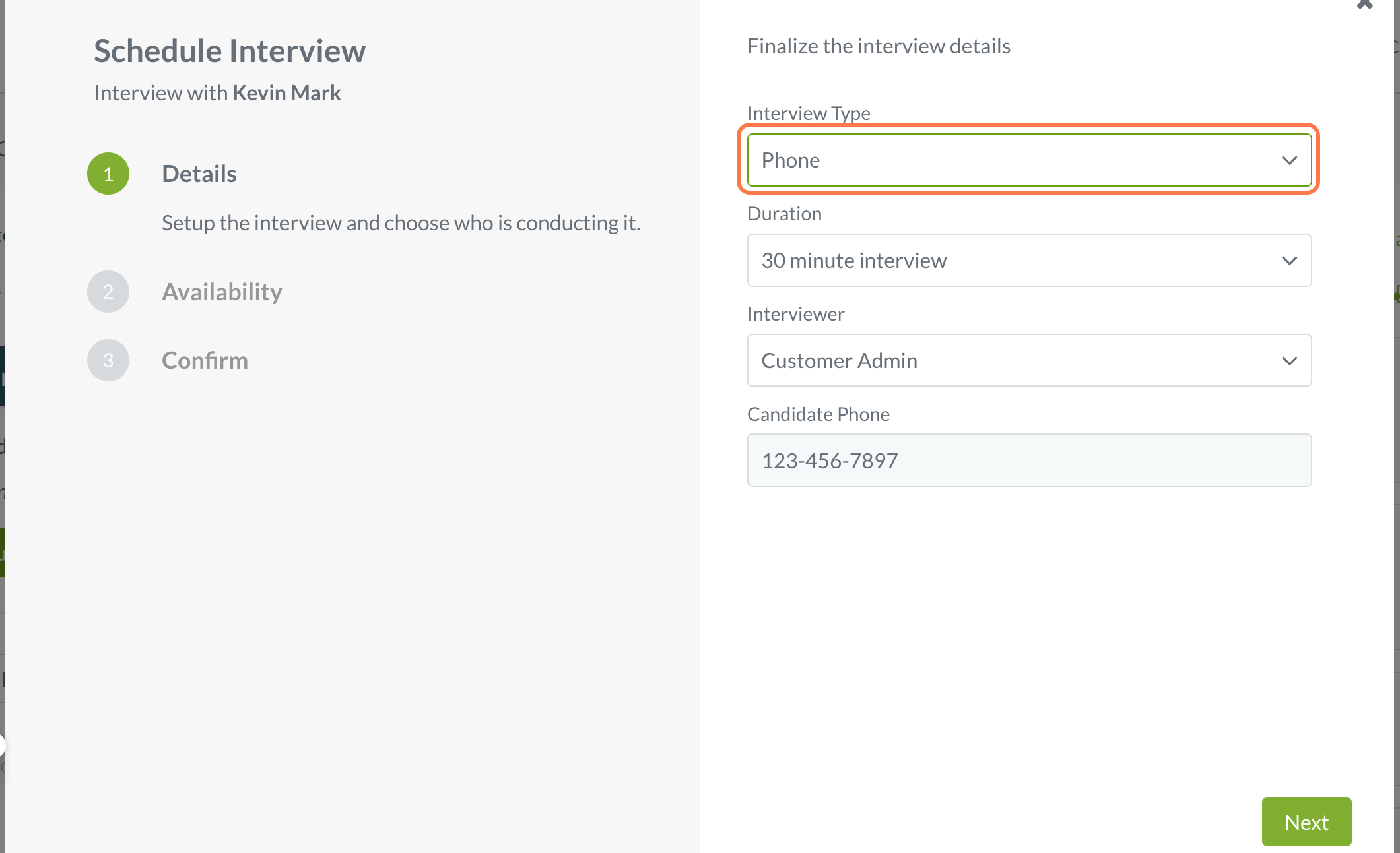 Once the Interviewer is selected, Hireology will showcase the calendar availability of that interviewer. You can then choose the date(s) and time(s) you would like to offer for the interview. This is where having your users' calendars synced can be especially useful as you will not be able to select time slots that are already booked on your / the interviewer's calendar!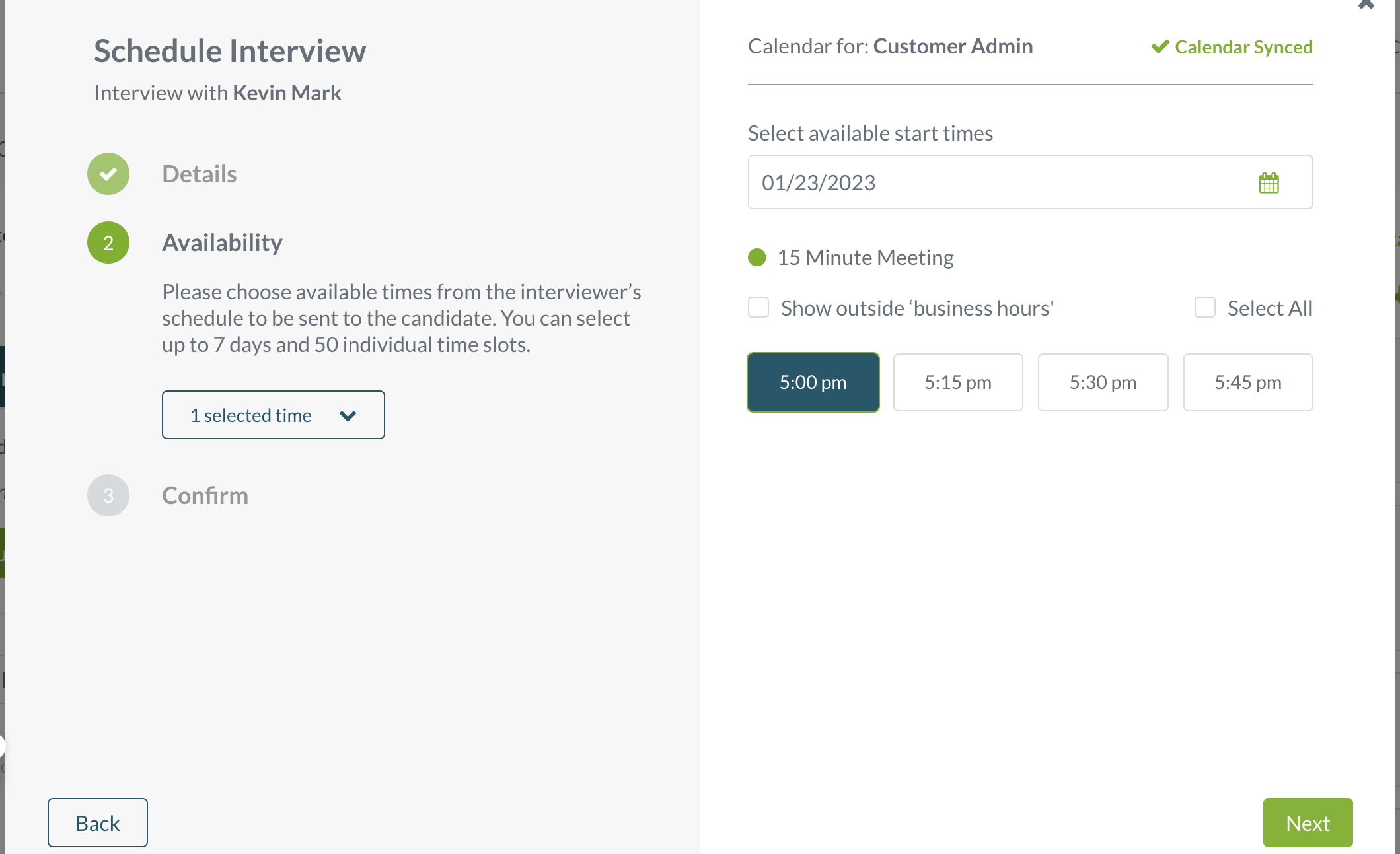 When prompted, click 'Create Invite'.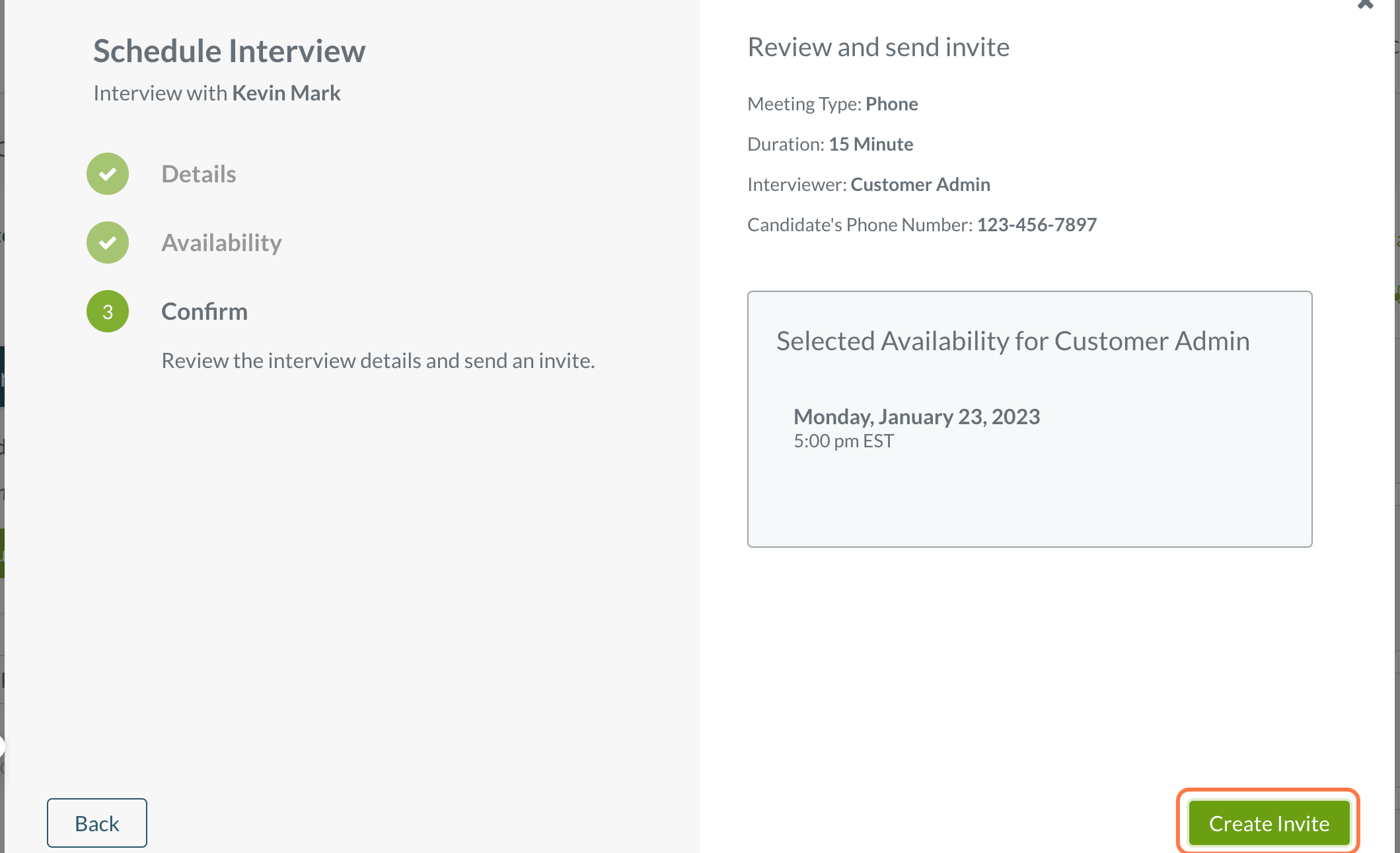 You will see a preview of the message the candidate will receive. If everything looks good, click 'Send'.