Although it is not necessary to sync your calendar in order to schedule interviews, doing so adds a level of clarity. By syncing your calendar, you can avoid overbooking yourself because you will not be presented with interview slots that conflict with already scheduled events.
In this article we will cover:
Syncing Your Calendar
To sync your calendar, click 'Hi' in the top, right corner of your hiring site, then click 'My Info'.

Locate the Calendar Sync section and click 'Connect'.

Choose your email provider and follow the prompts. We support Google, Office 365, Exchange, Outlook.com, and Apple iCloud calendars.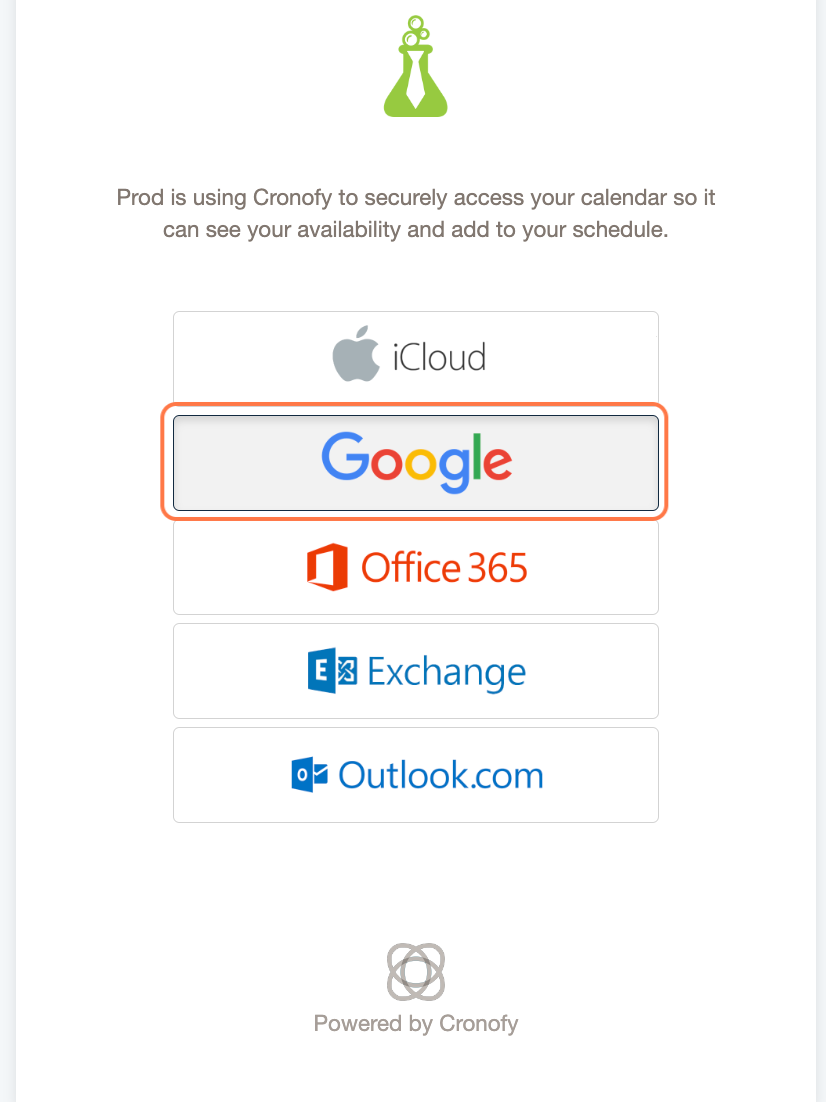 Administrators can see which users have their calendars synced by clicking 'Hi', then clicking 'Users'.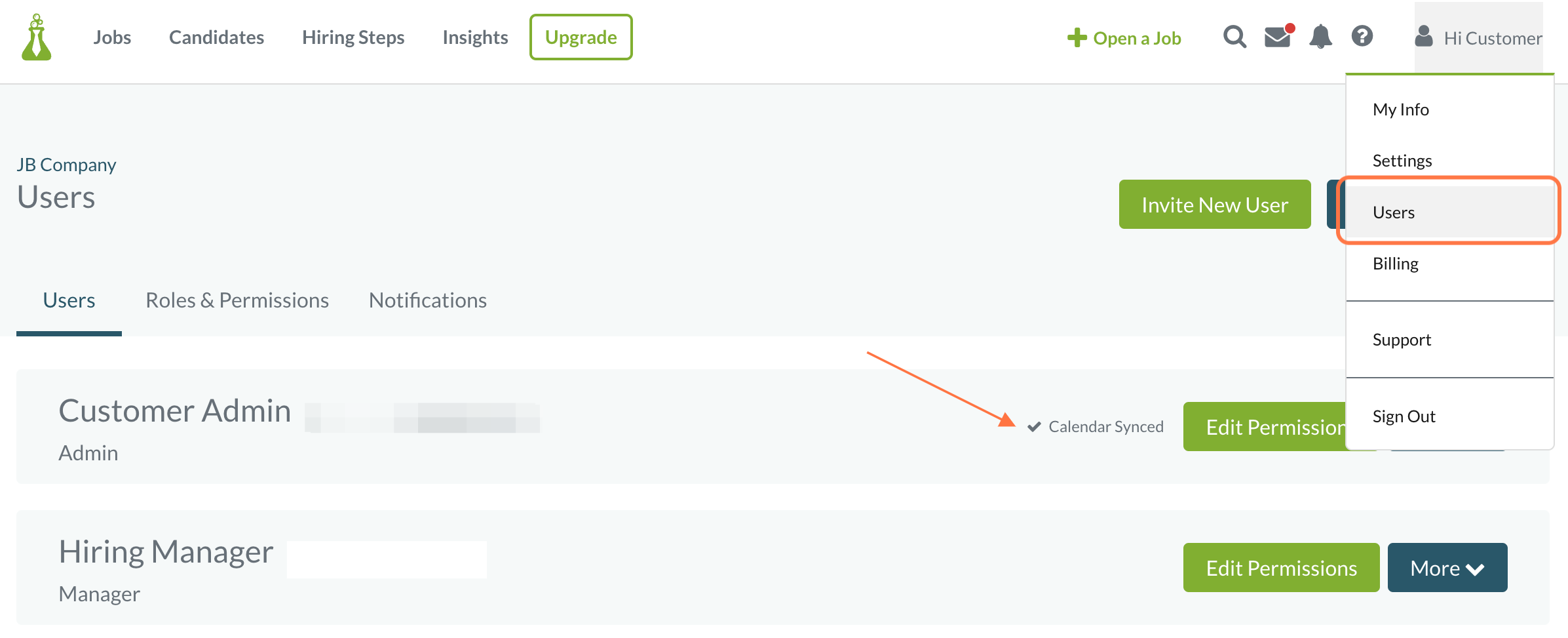 Related Topics
Video: Scheduling Interviews