You can set separate billing for a la carte test/assessment, SkillSurvey, background check, and job board (add-ons) for the users in your Hireology account.
In this article we will cover:
How to set up separate billing for users
Related topics
How to set up separate billing for users
Note: Only users with the permission to 'manage users, roles and permissions' will be able to make the following change.
To start, click on the 'Hi [Your Name]' button in the upper, right hand corner of your account. Then select 'Users' from the dropdown menu.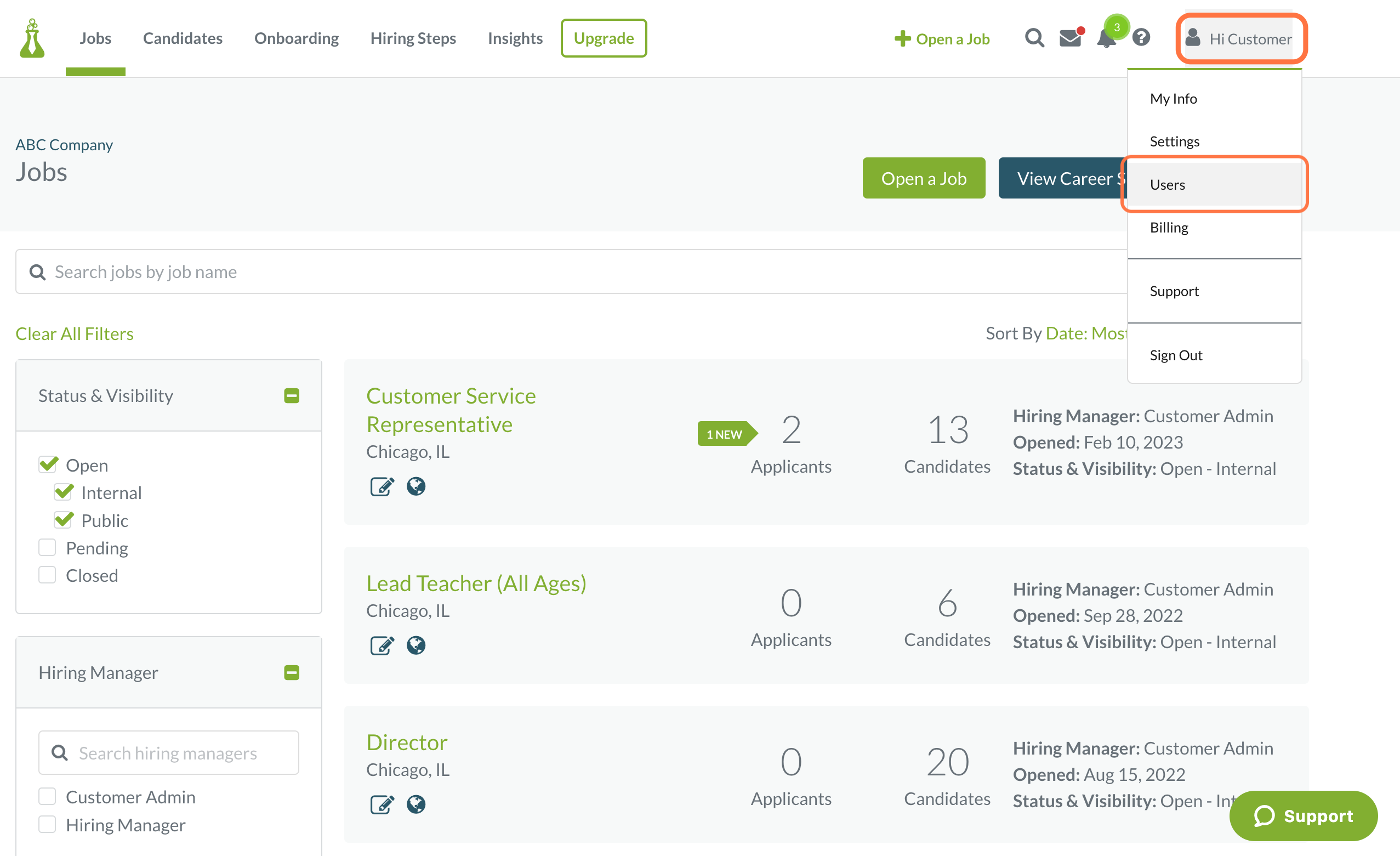 On the 'Users' page, navigate to the user you wish to allow for a separate payment method to be added when purchasing these items. Click on 'Edit Permissions' to the right of the user's name.
Under 'Individual Permissions' select 'Separate billing for add-on purchases'.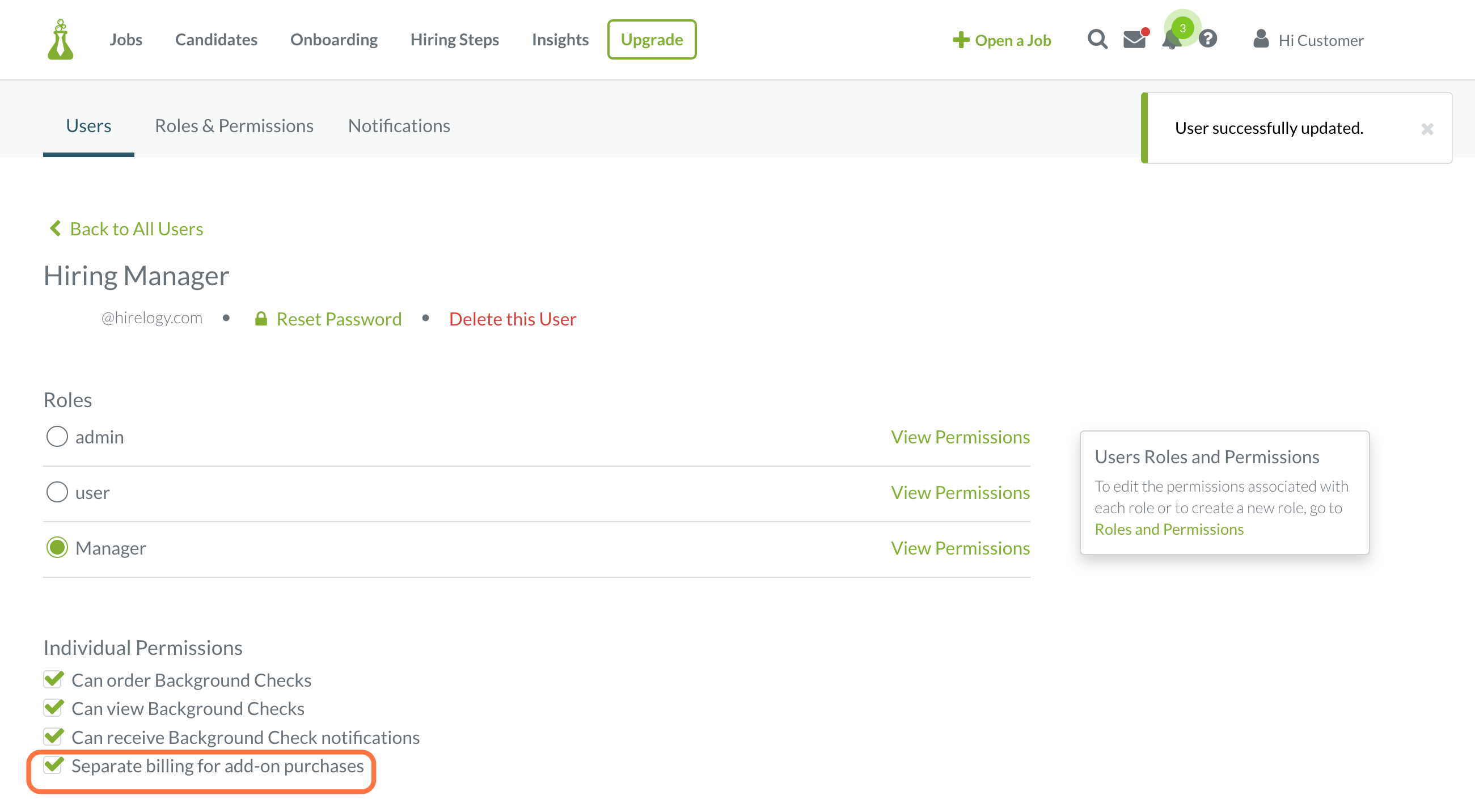 By selecting separate billing, Hireology will prompt this user to enter payment information when they attempt to buy anything in your Hireology account, instead of having the main account card charged.
Related topics