Hireology's platform promotes a collaborative hiring process. You can build your hiring team by adding users to your account.
In this article we will cover:
Adding a User
To add a user to your Hireology account, click 'Hi' and select 'Users'.

On the Users page, click 'Invite New User'.

In the popup, enter the user's First and Last Name, Email Address, and Title (optional). Select their User Role to control what permissions the user will have. You can also enter an optional note.
Click 'Send Invitation' to send an email invite to the new user. The email will contain a link the user can follow to create their password and log in.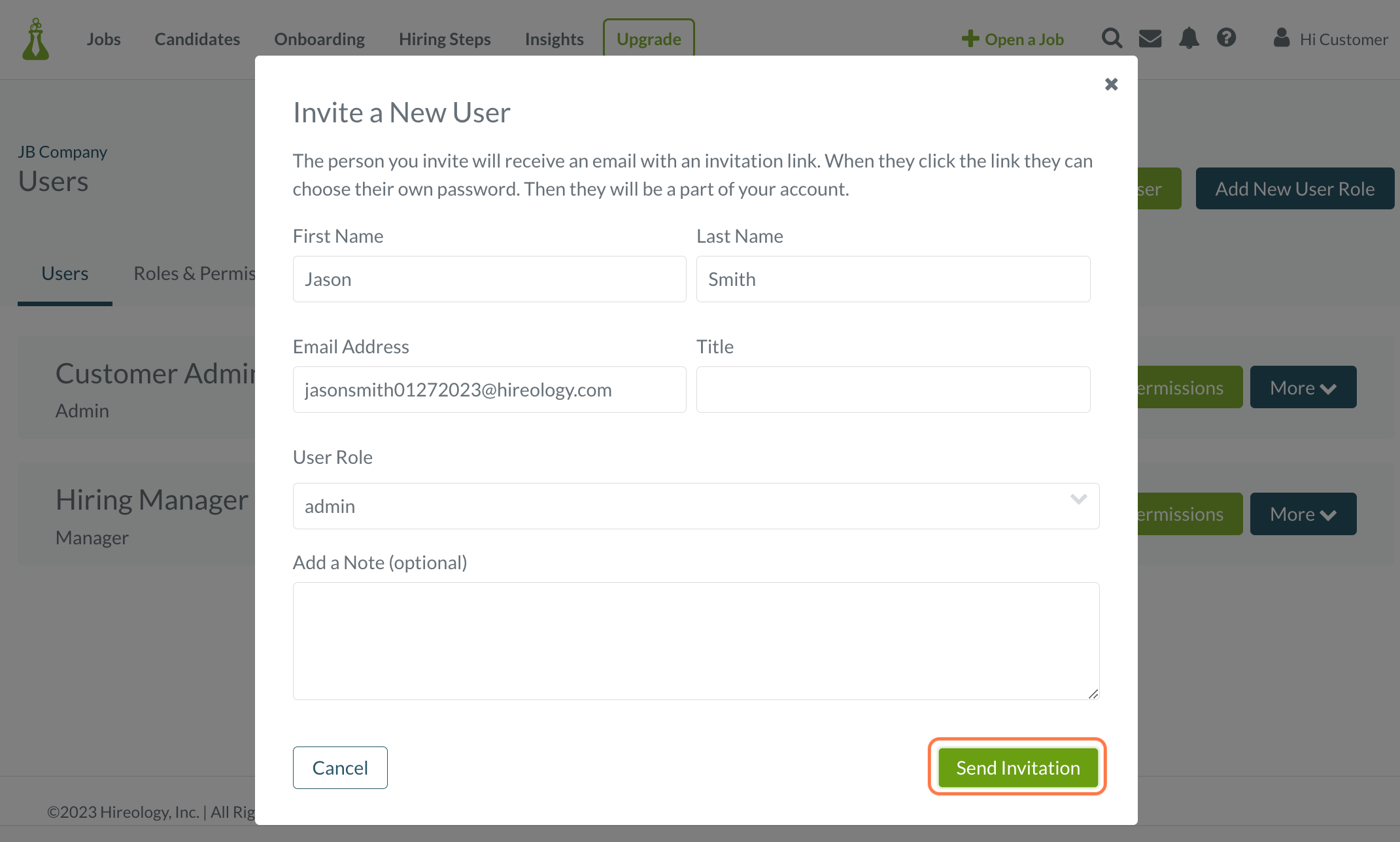 Related Topics