Hireology and BambooHR integrate to securely and seamlessly share data and keep your HR systems in sync and moving. For the integration to be successful, a customer needs to have an active BambooHR account and an active Hireology account.
In this article we will cover:
Enabling the BambooHR Integration
To enable the BambooHR integration for your Hireology account, please contact your Hireology Customer Success Manager or support@hireology.com. Our team will be able to activate the integration for your account.
Connecting Your BambooHR Account
Once the integration is enabled in your account, you can finish setting it up.
Click 'Hi' and select 'Settings'.

Click the 'Integrations' tab.

Enter your unique BambooHR subdomain and click the 'Connect' button.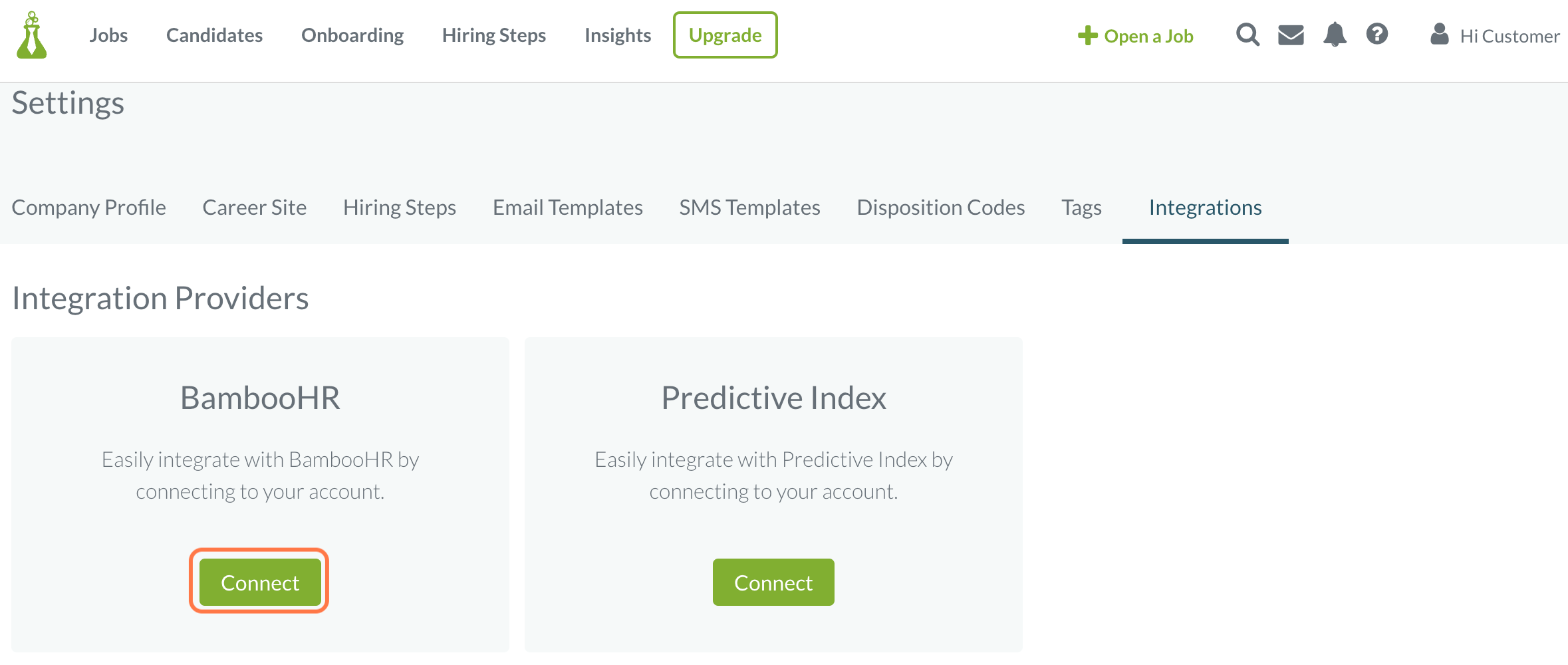 Enter your BambooHR account details.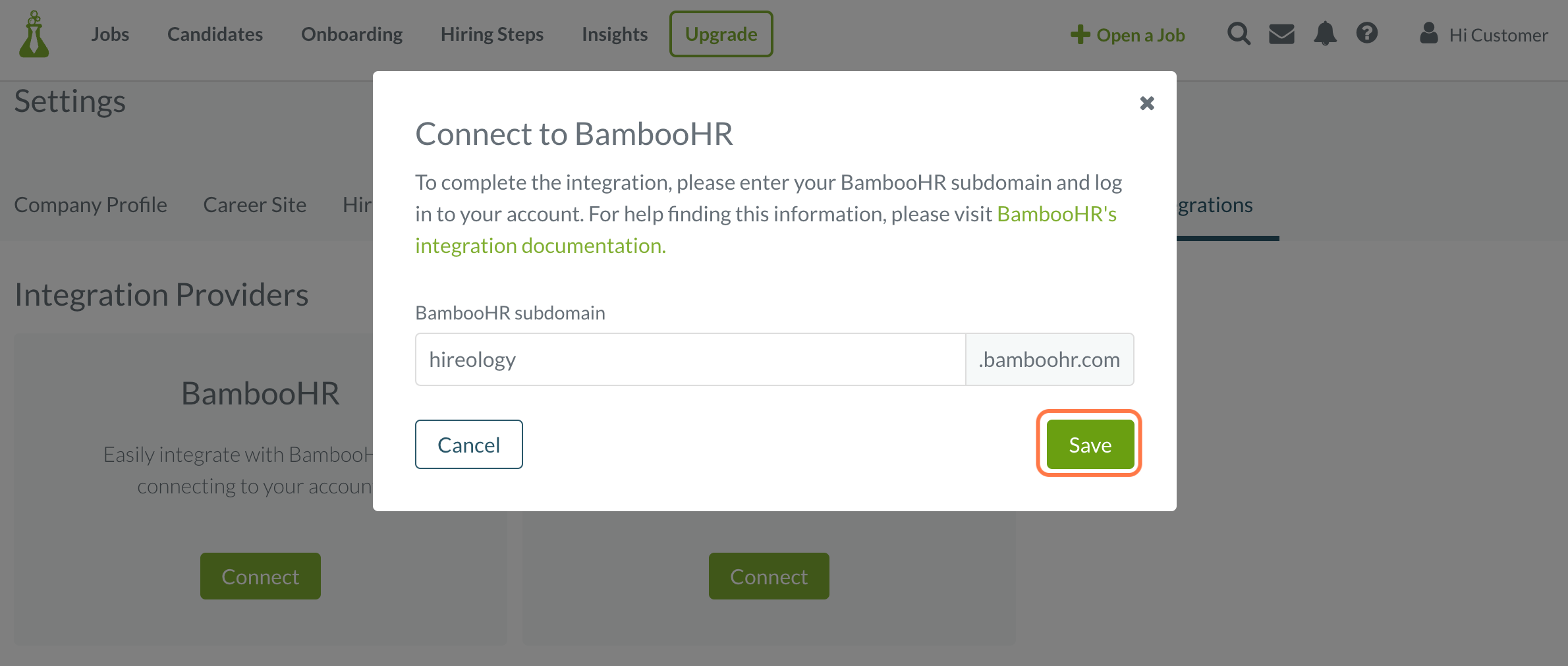 The system will make a connection between Hireology and BambooHR, completing the integration!
Related Topics