Hireology automatically distributes your open jobs to a number of job sites and tracks which applicants apply from each source. You can expand your job reach by sharing jobs to other sources like social media, community or college job boards, or even in your email signature. Reference parameters can be added to the URLs of your open jobs, so you can see who is applying from those sources!
In this article we will cover:

Creating an Applicant Source Tracking URL
To begin, navigate to the 'Jobs' page and click on the title of the job you'd like to share.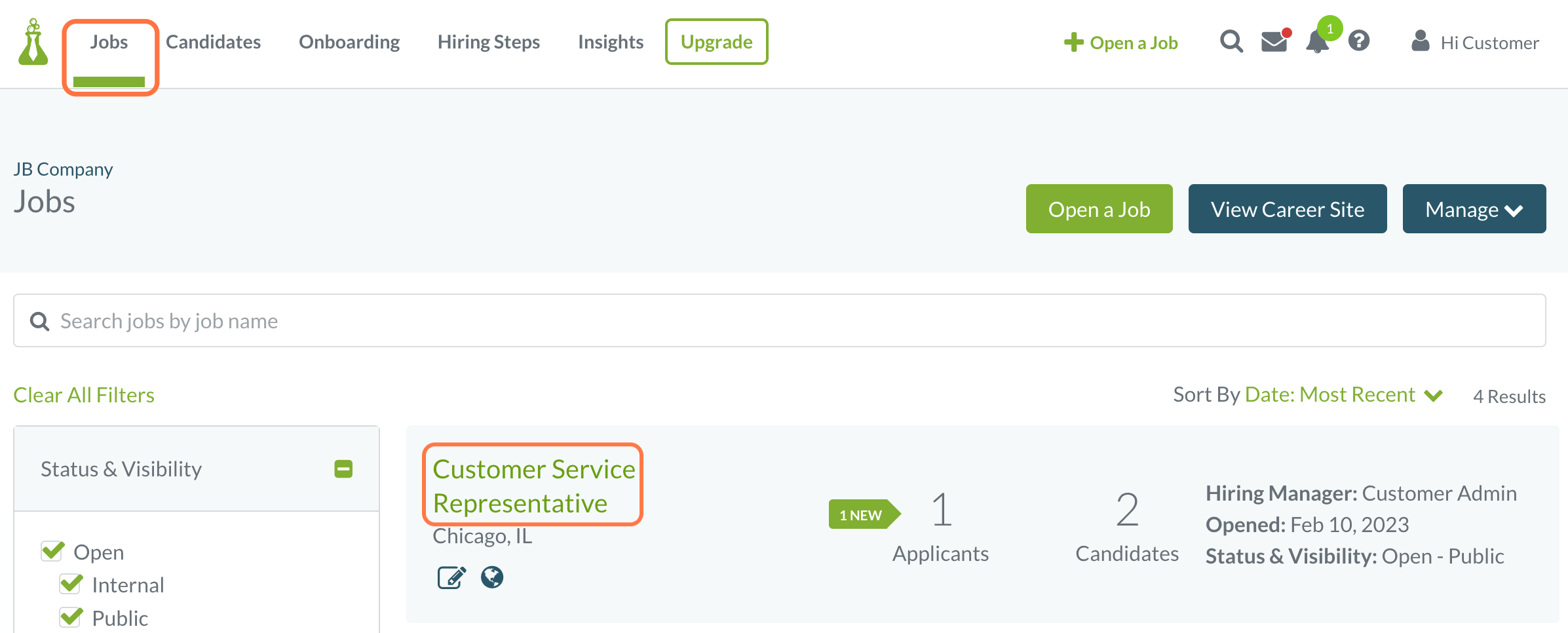 Next, click the 'Share' button.

Add the words ?ref=source to the end of the job URL, naming the source you want to track. For example, if you will be sharing the job on Craigslist, you would add ?ref=Craigslist to the end of the job's URL as such:
https://careers.hireology.com/customercompany/1141516/description?ref=Craigslist
Note: The reference parameter is case-sensitive and will show in your Hireology account the same way you entered it. For example, if the reference parameter was entered as ?ref=craigslist, it would show the source as 'craigslist' rather than 'Craigslist'.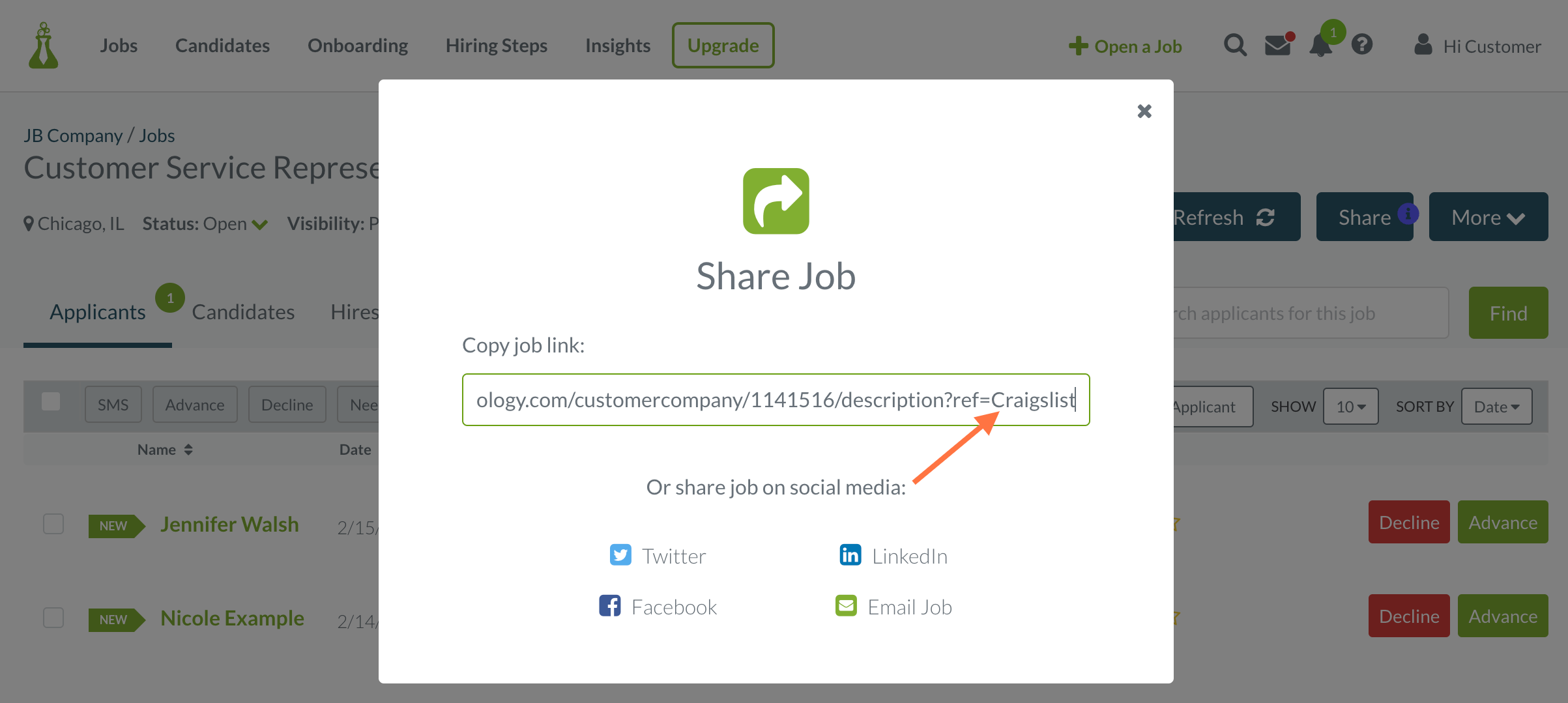 Copy your custom URL. You can submit a test application yourself to confirm that the source displays correctly.

Anyone applying through the custom URL will display the source you added in the reference parameter, so it's important that each custom URL is shared only to the specific source it was created for.
Custom URLs are also captured as sources in Insights where you can see the number of quality applicants, hires, and conversions driven from each named source.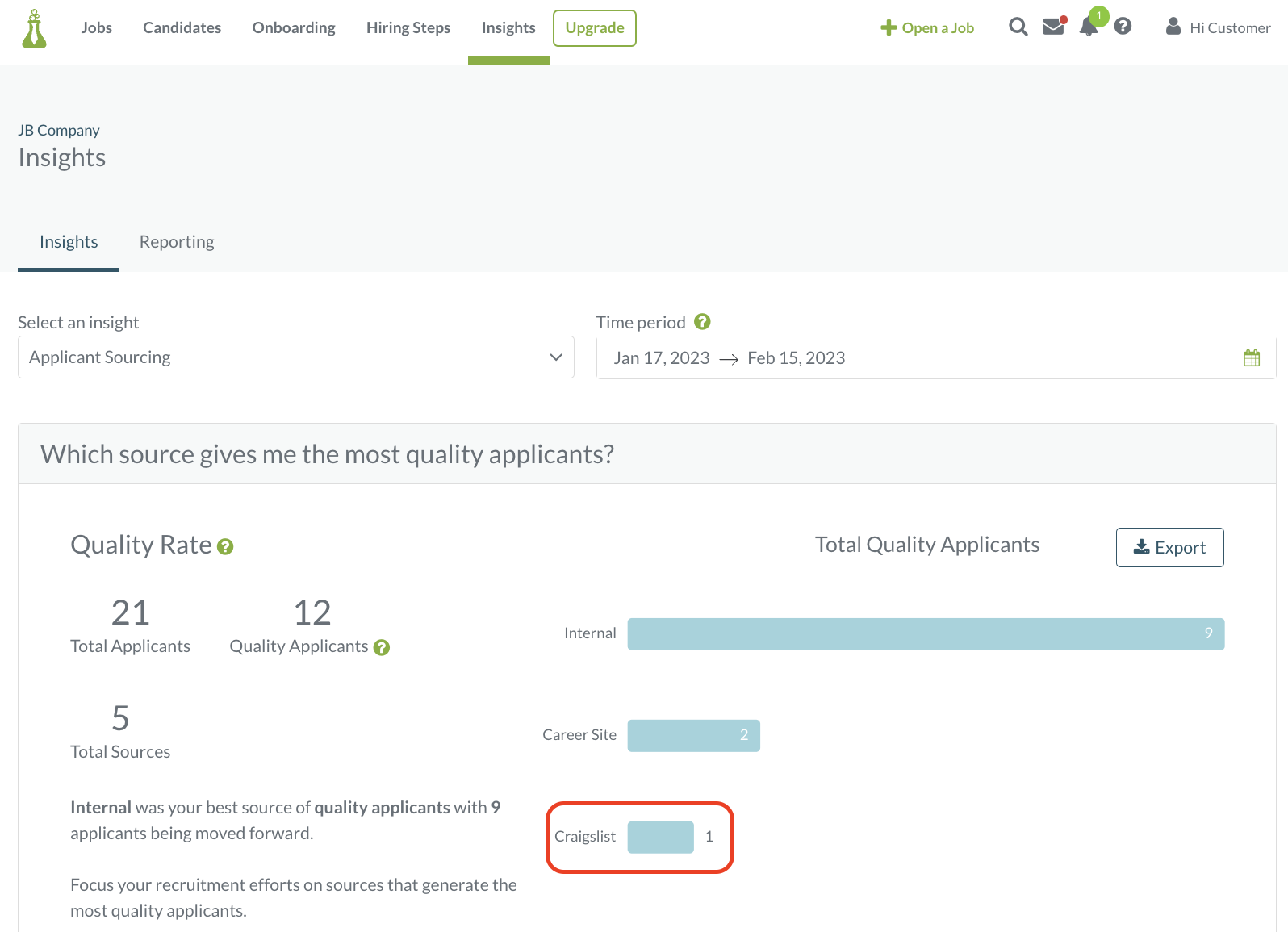 Related Topics