By emailing applicants and candidates through your Hireology account, all email communication will be logged. This helps to track candidates throughout the hiring process better.
In this article we will cover:

Emailing an Applicant
To send an email to an applicant click the 'Applicants' tab within the job you are looking to communicate from.

Click the name of the applicant you would like to email.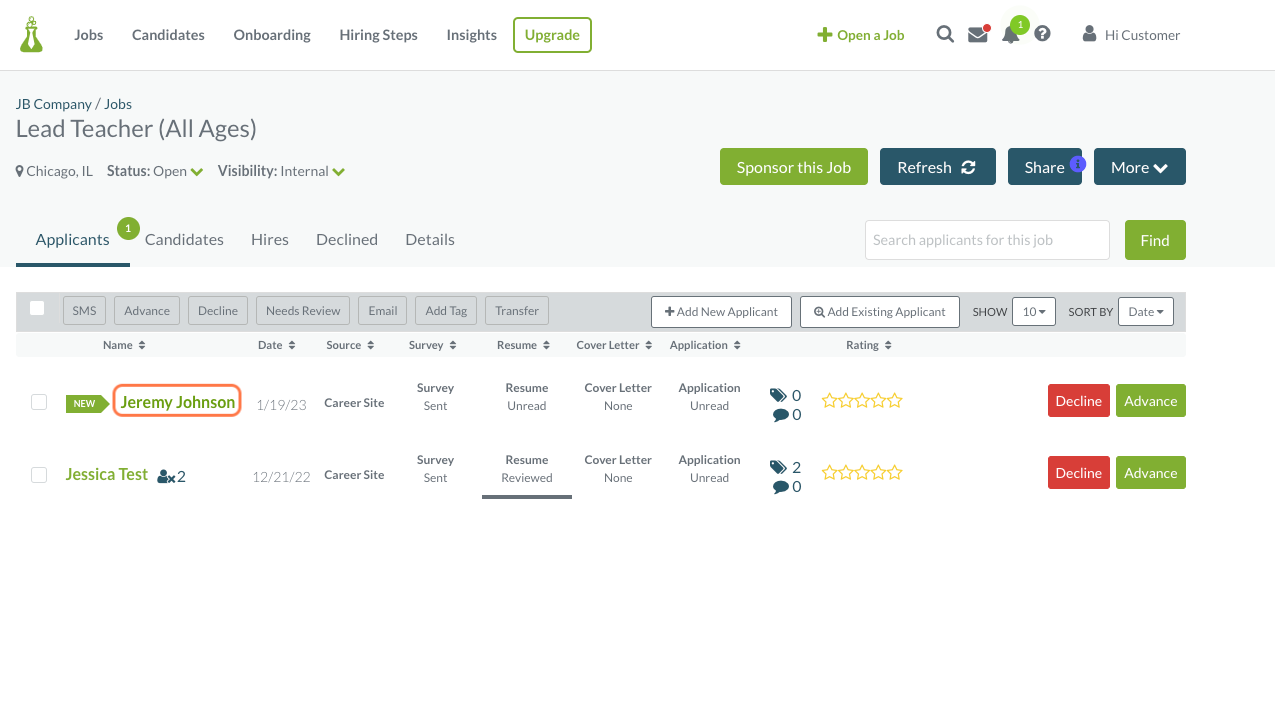 Next, click their email address.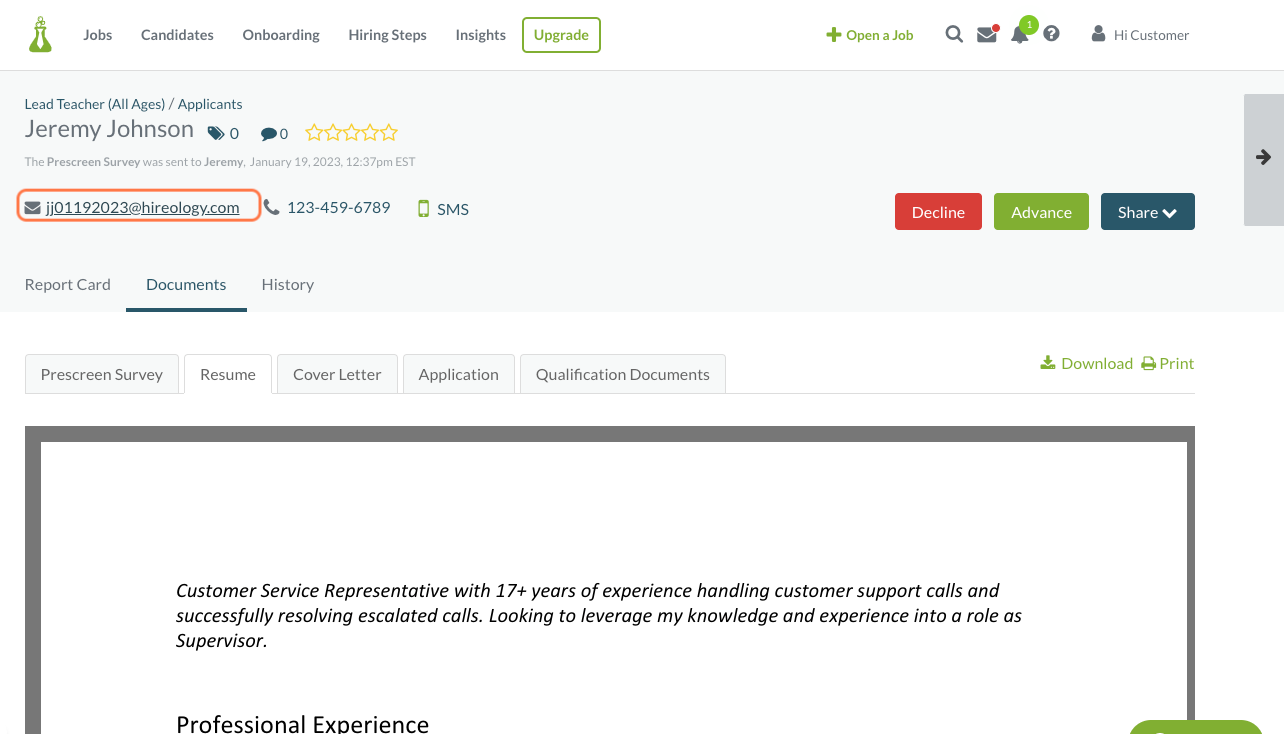 A separate window will appear where you can build out your email. You will have the option to choose an email template or to craft an email message from scratch.
Using an email template:
Select the drop-down arrow above the Subject field. A list of the available templates will appear. When you click the name of the template you would like to use, the email body will automatically populate.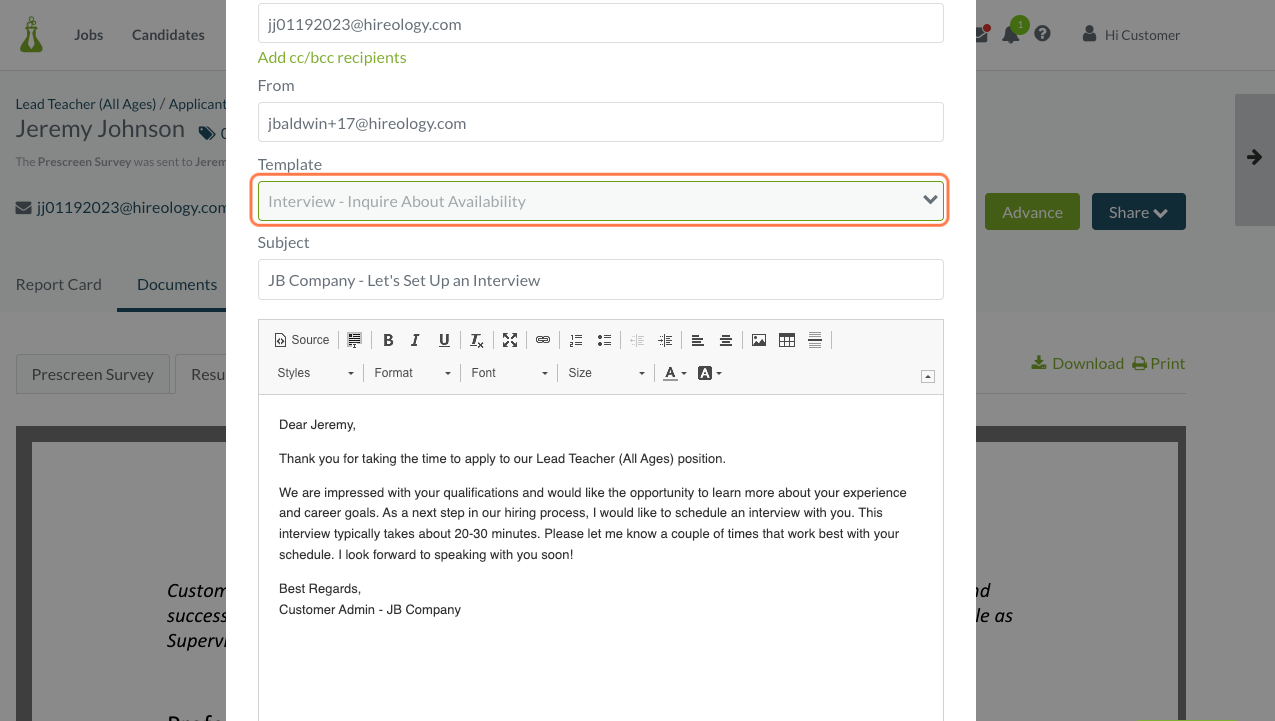 Crafting an email message from scratch:
Type out a Subject for your email.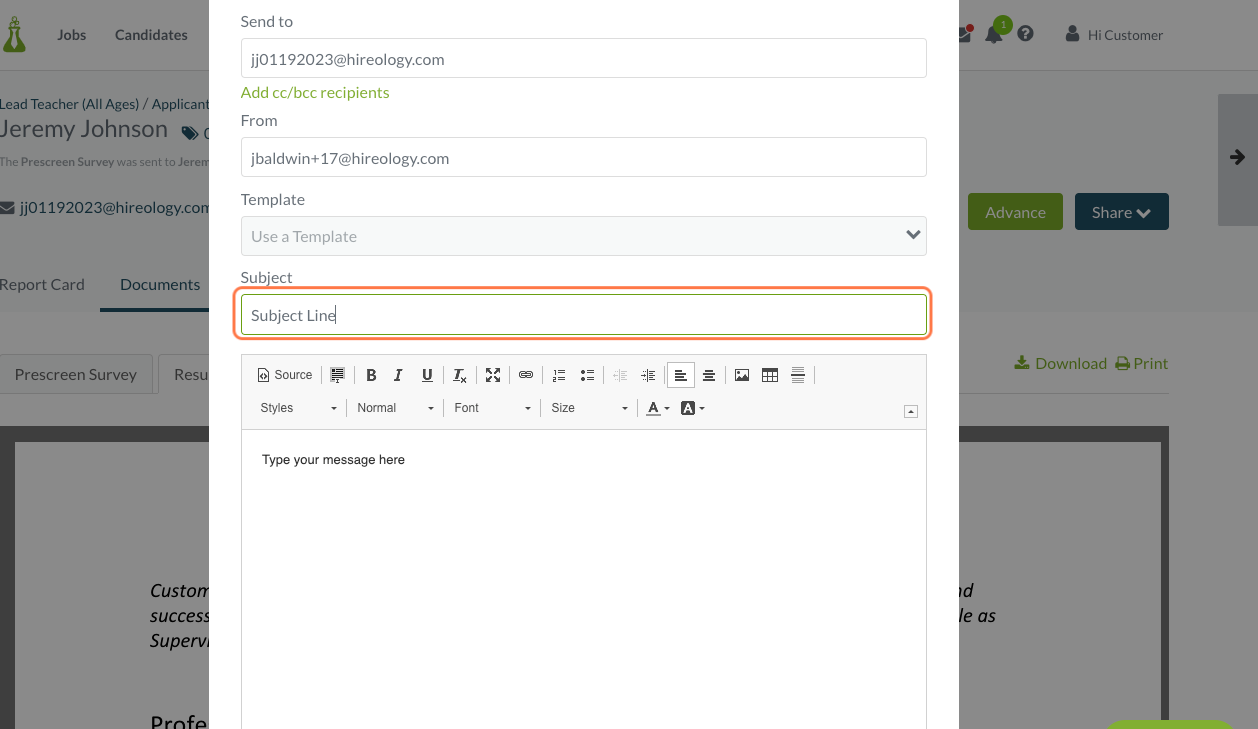 Next, type the message body and use the toolbar to format the message to your own preference.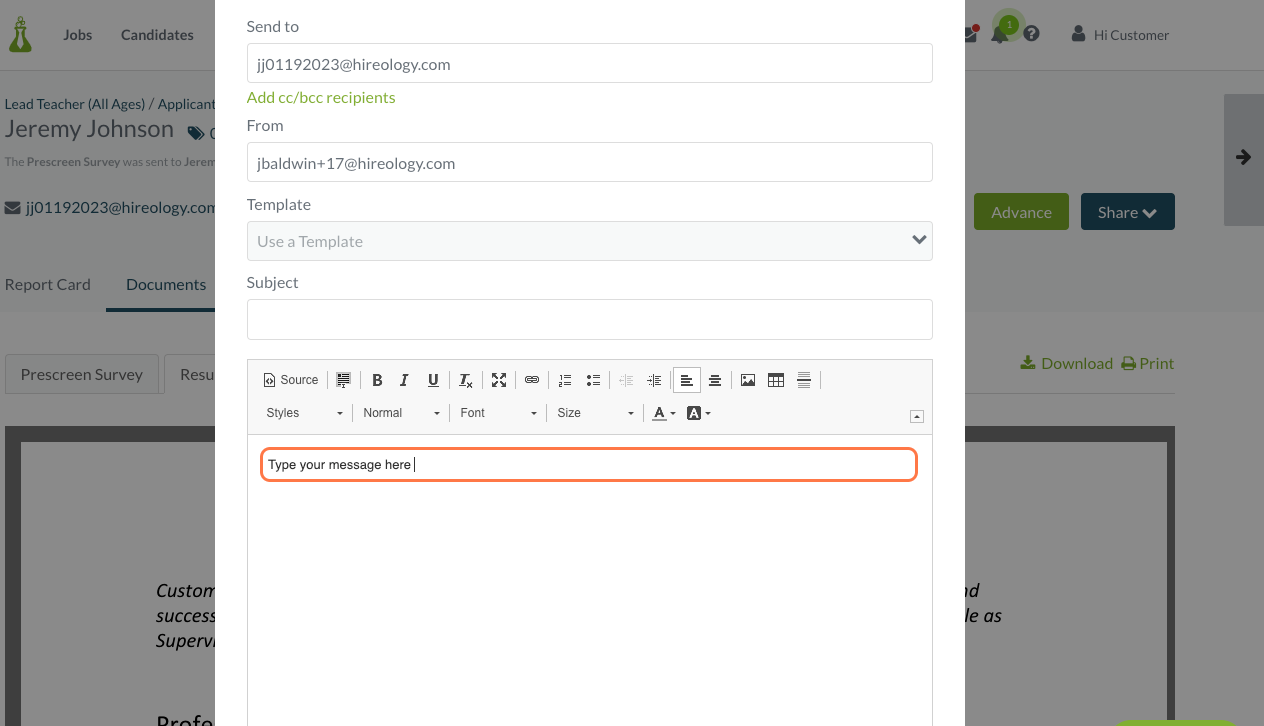 Select 'Send' when you are ready to send the email.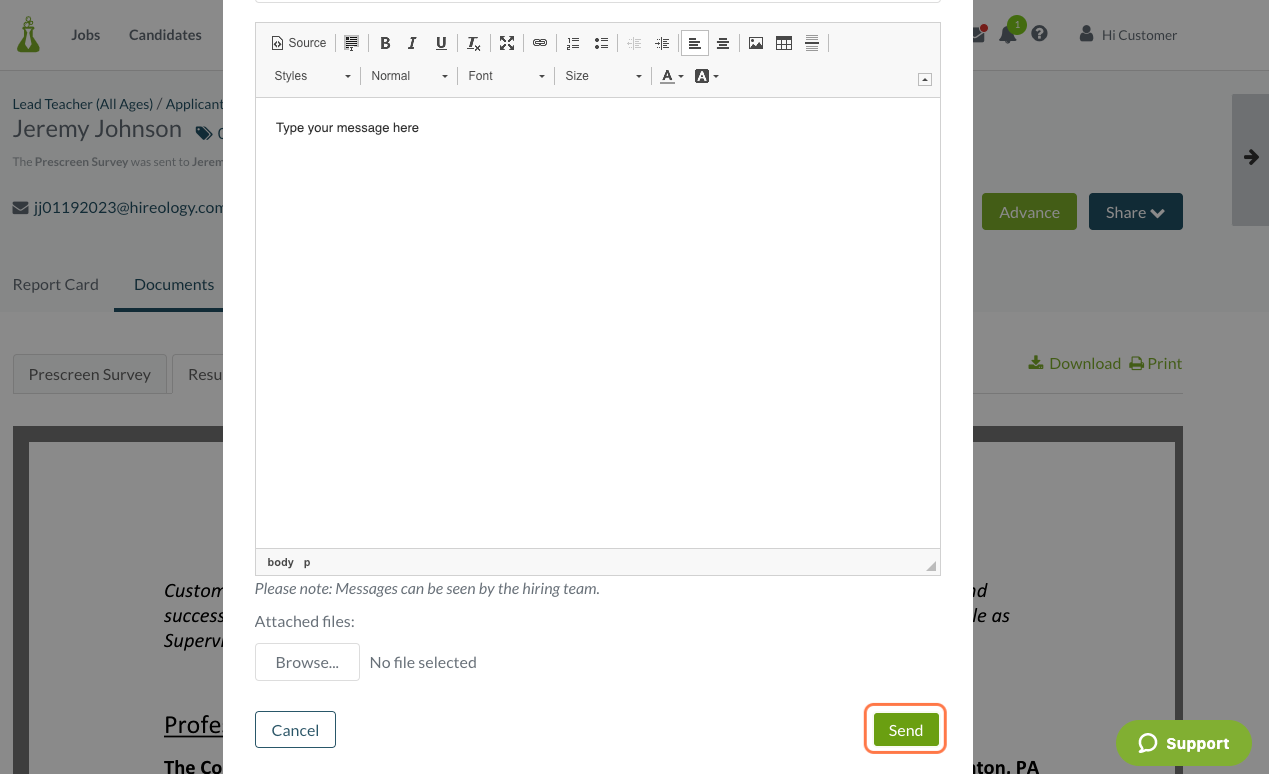 Emailing a Candidate
Select the 'Candidates' tab within the job you are looking to communicate from.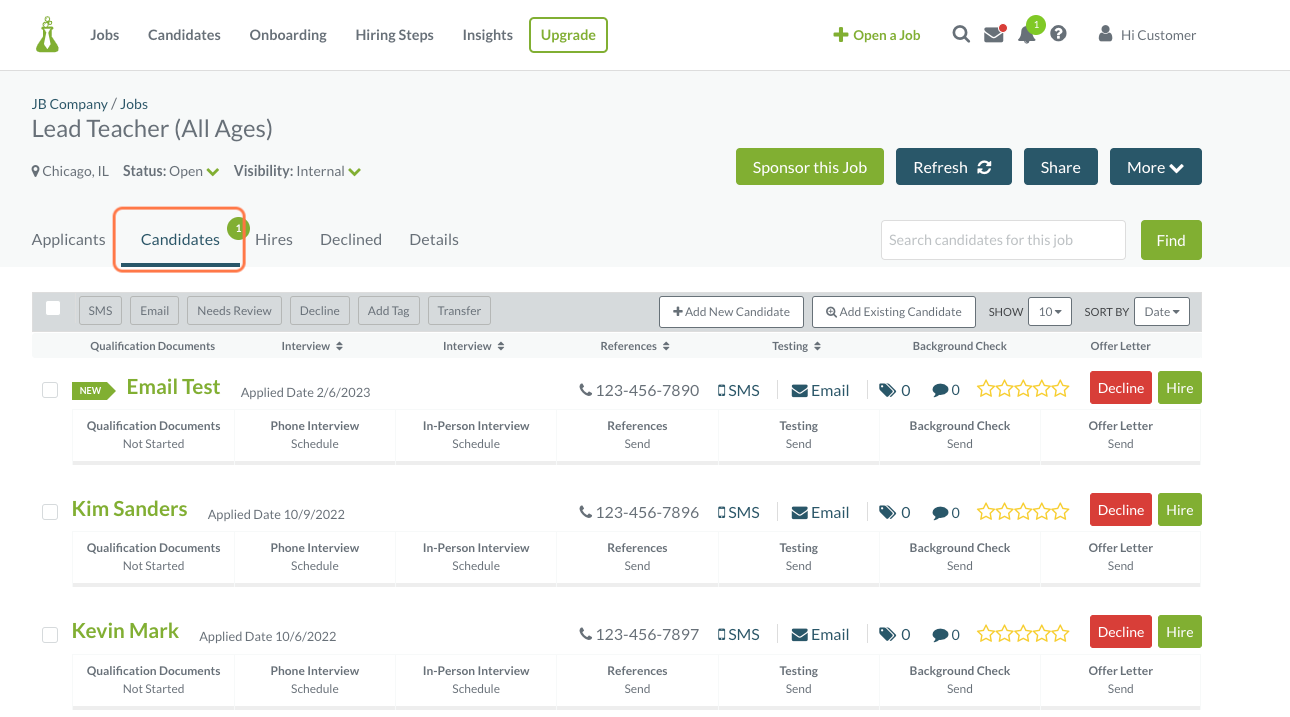 Select 'Email' for the Candidate you are looking to communicate with.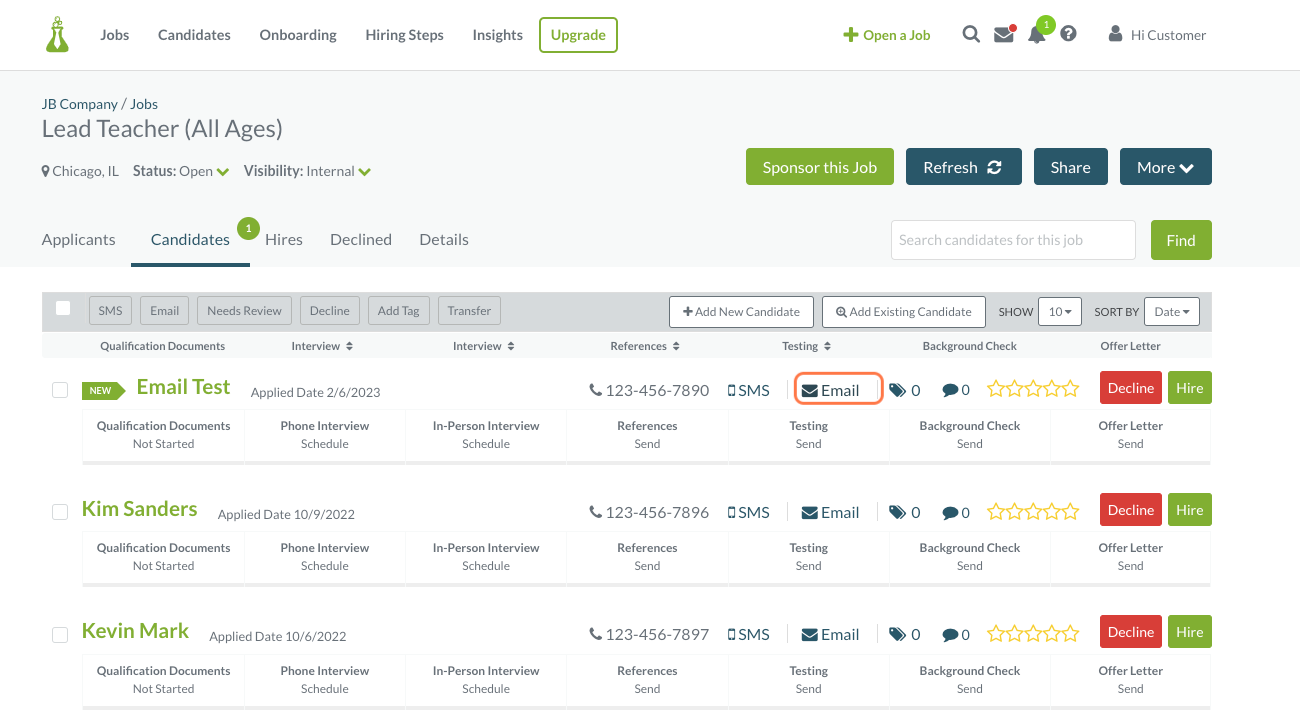 Follow the instructions above to either send an email template or craft an email from scratch.
Receiving & Replying to Emails
Applicants and candidates can reply to previous email and/or text conversations even after a job has been closed. When someone replies to an email, you will receive the response via email. You can reply to the email to continue the conversation.
Note: The applicant or candidate's email address will be in the format of reply+31590225.31578931@capture.hireology.com rather than their actual email address. This unique email address is linked to the individual in your Hireology account so the email conversation is tracked even when communicating outside of the platform. Your own email address will be cc'd when replying.

Within your Hireology account, you will see a red notification icon beside the Inbox indicating that you have unread messages.

Click the Inbox envelope at the top right of your account, then click on the applicant or candidate's name, and click 'Reply'.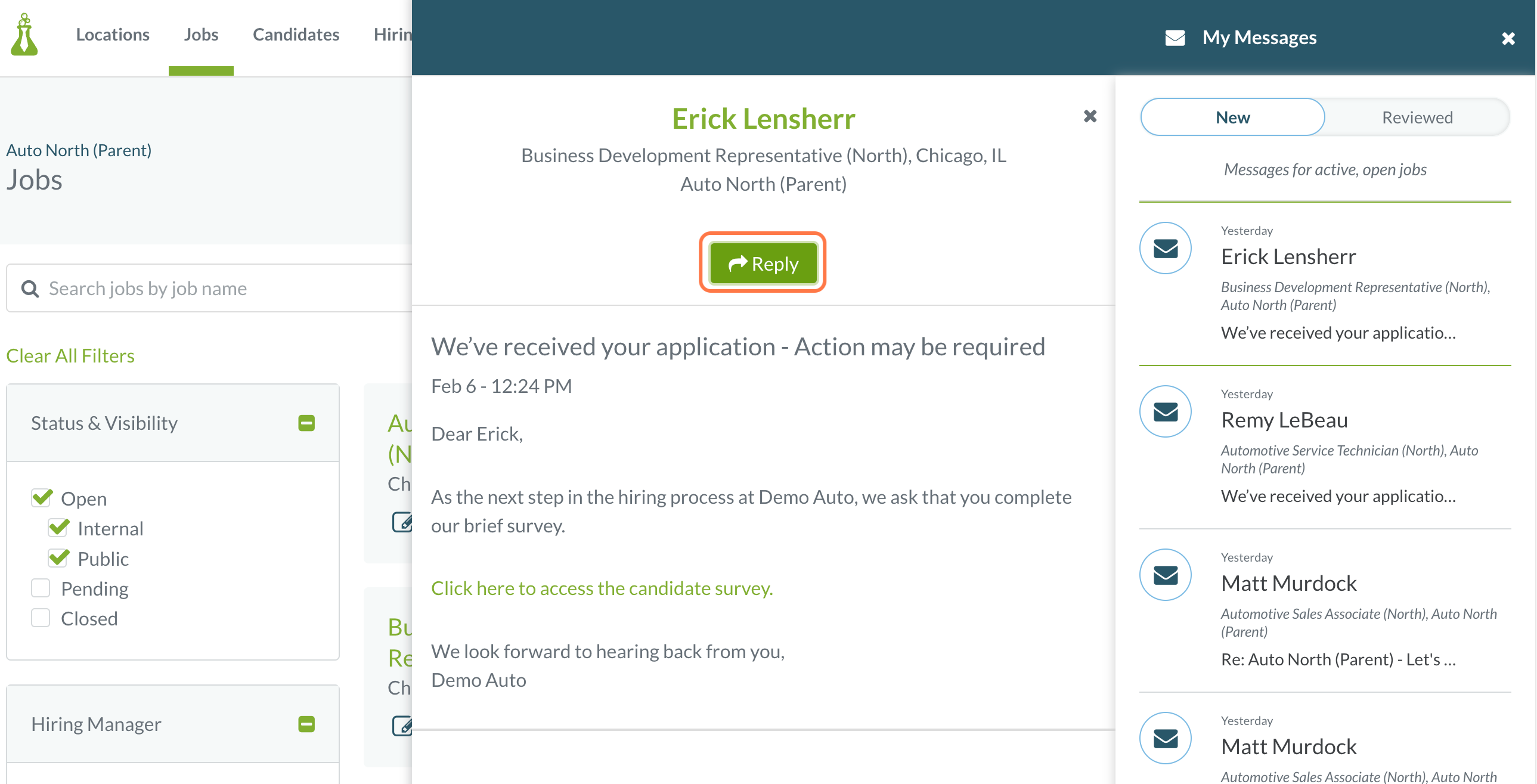 Marking Emails as Reviewed
Once you have reviewed an email message, click the envelope icon to the left of the message. The icon will be replaced with a checkmark and you will be able to select 'Mark as Reviewed'. This moves the message out of the 'New' category and clears the red "new message" indicator.

Video Tutorials
Hiring Steps - Editing Email Templates
Communication Best Practices - Communication Channels
Related Topics: