There's no need to contact your applicants one by one if you intend on sending the same message. You can use our mass email feature to send a message to multiple applicants or candidates at once!
In this article we will cover:
Mass Emailing Applicants or Candidates
To start, navigate to the Applicants or Candidates tab for the job you would like to communicate from.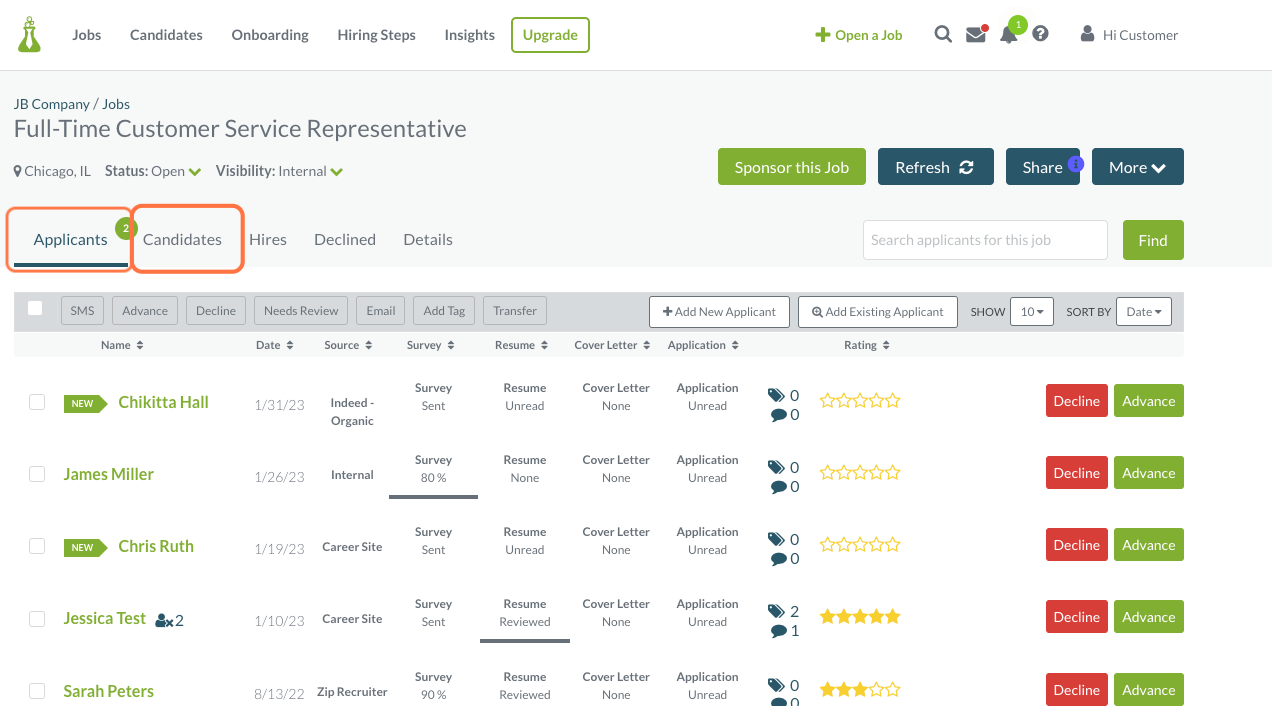 Check the boxes next to the applicants or candidates you would like to send an email to or check the box at the top to select all applicants on the page.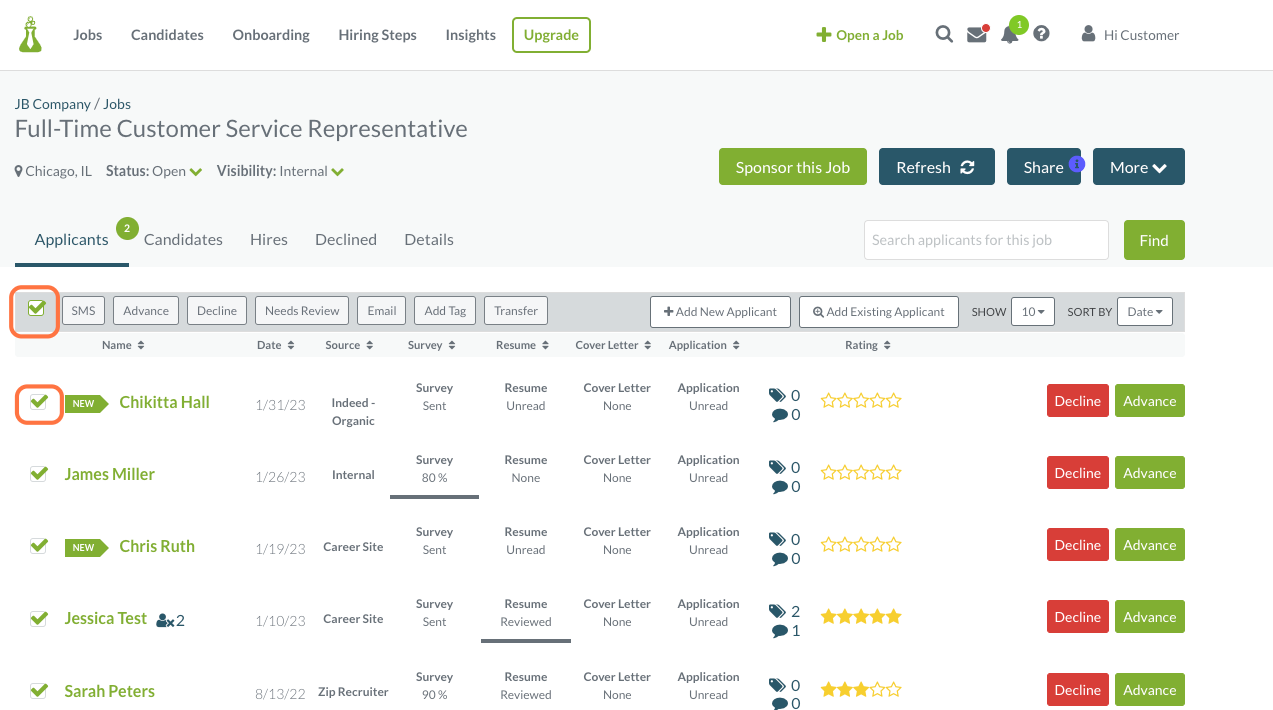 Once you have your group of individuals selected, click the 'Email' button.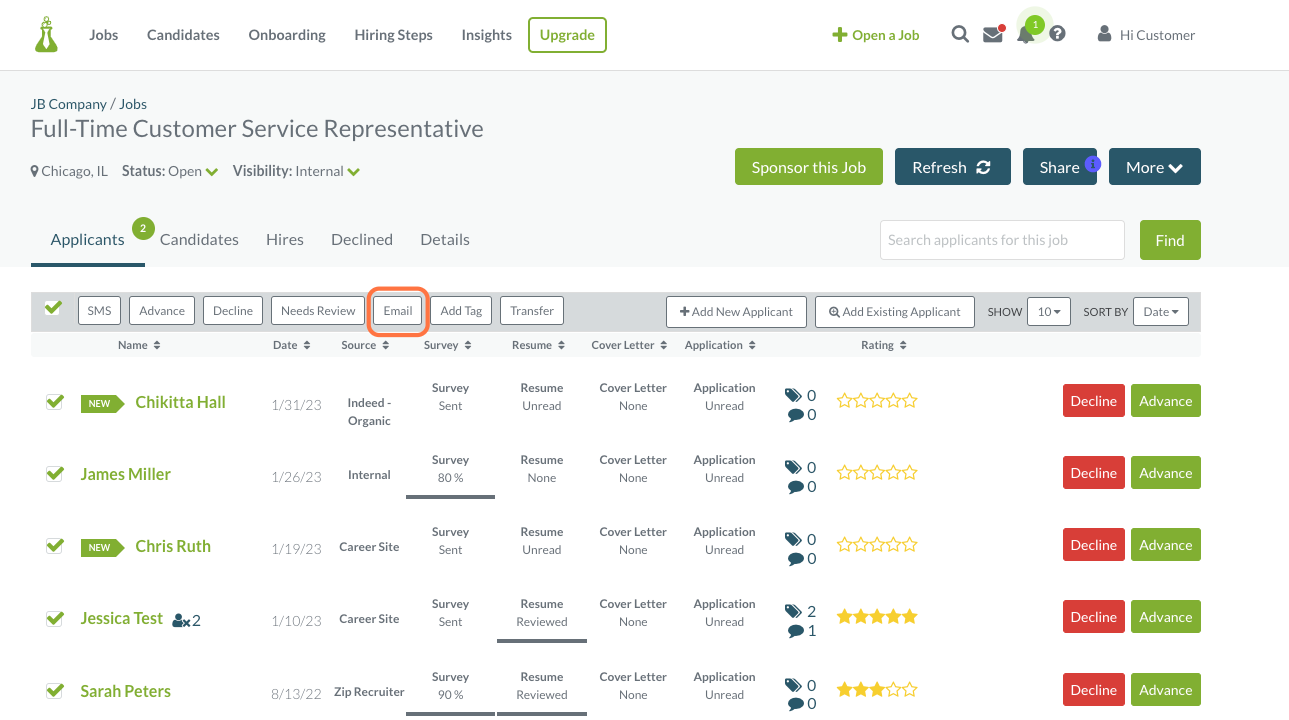 You will see the email model pop up where you can either choose a template you already have ready to go from the drop-down menu or type up a fresh email from scratch.
Note: All applicants will be bcc'd, so they will not be made aware that it was a mass email.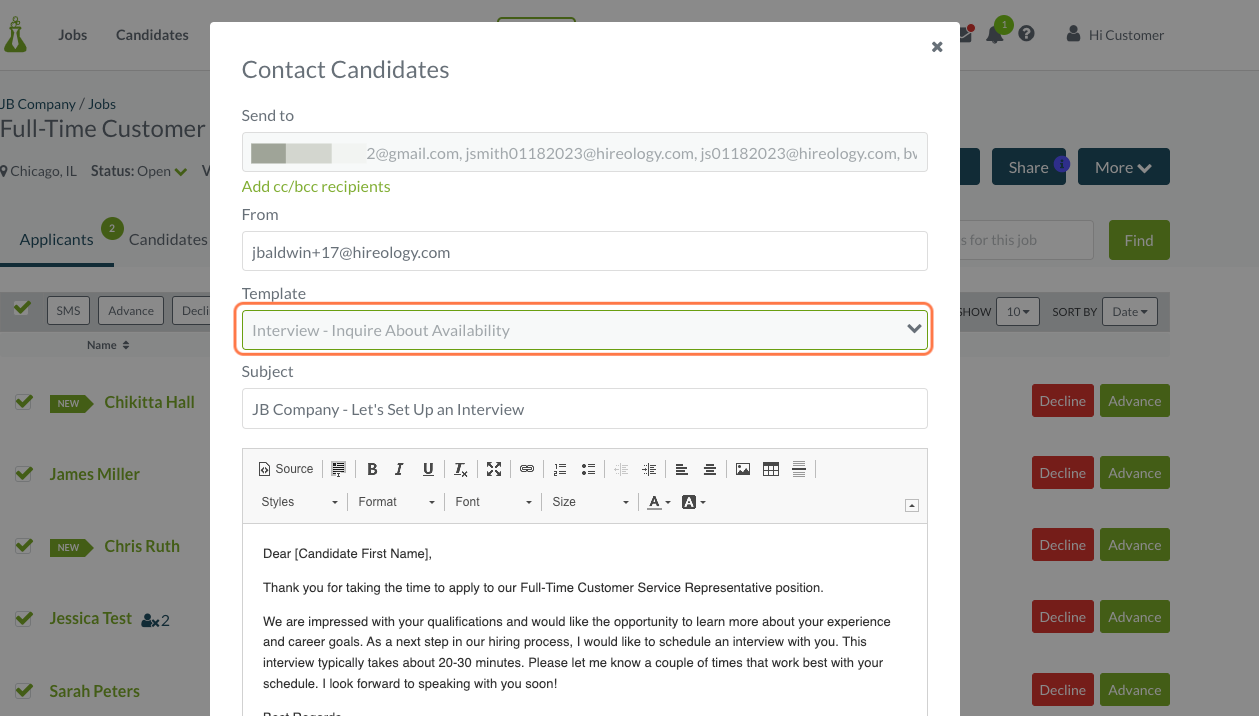 Click 'Send' to complete the task!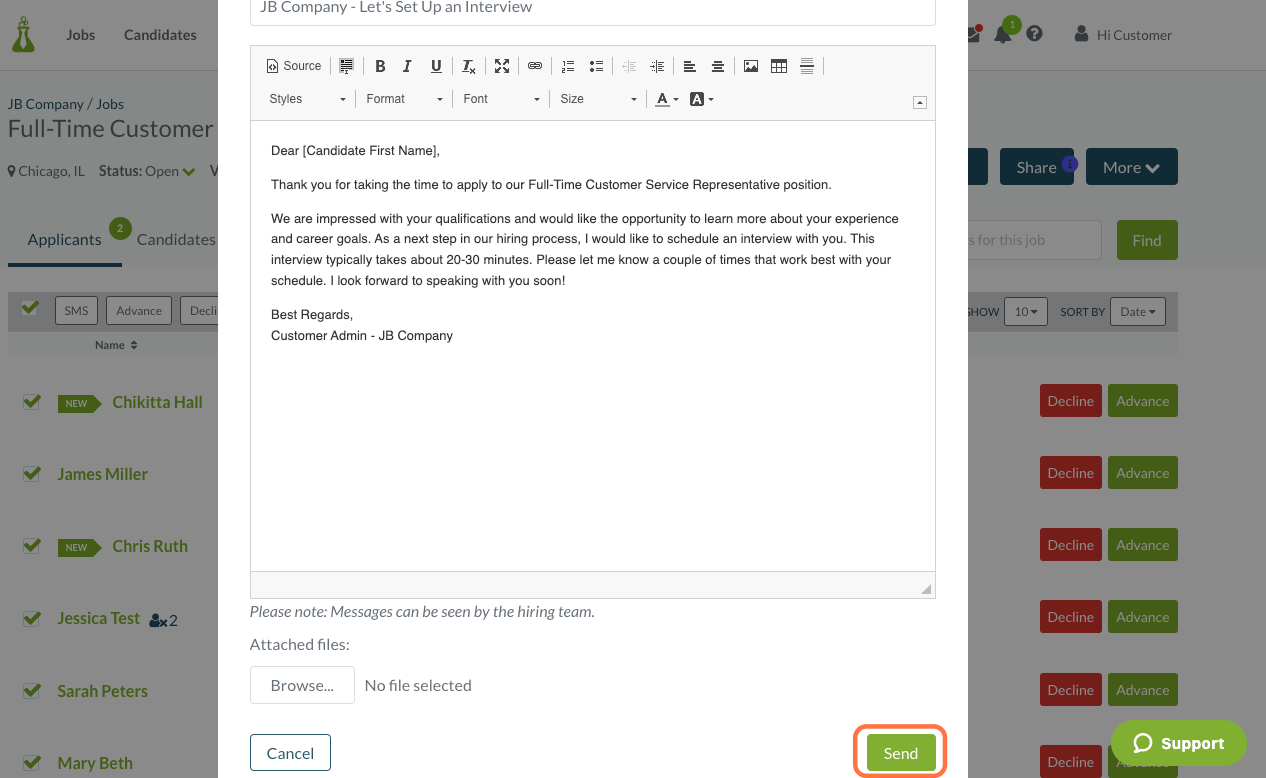 Receiving & Replying to Emails
When an applicant or candidate responds to an email that was sent as part of a mass email, you will receive the response via email. Anyone else who was in the original mass email will not be included in responses from either the applicant / candidate or from you / the hiring manager.
You can reply to the email to continue the conversation. Please note, the applicant or candidate's email address will be in the format of reply+31590225.31578931@capture.hireology.com rather than their actual email address. This unique email address is linked to the individual in your Hireology account so the email conversation is tracked even when communicating outside of the platform. Your own email address will be cc'd when replying.

You can also reply by logging into your Hireology account. Click the Inbox envelope icon at the top right of your account, then click on the applicant or candidate's name, and click 'Reply'.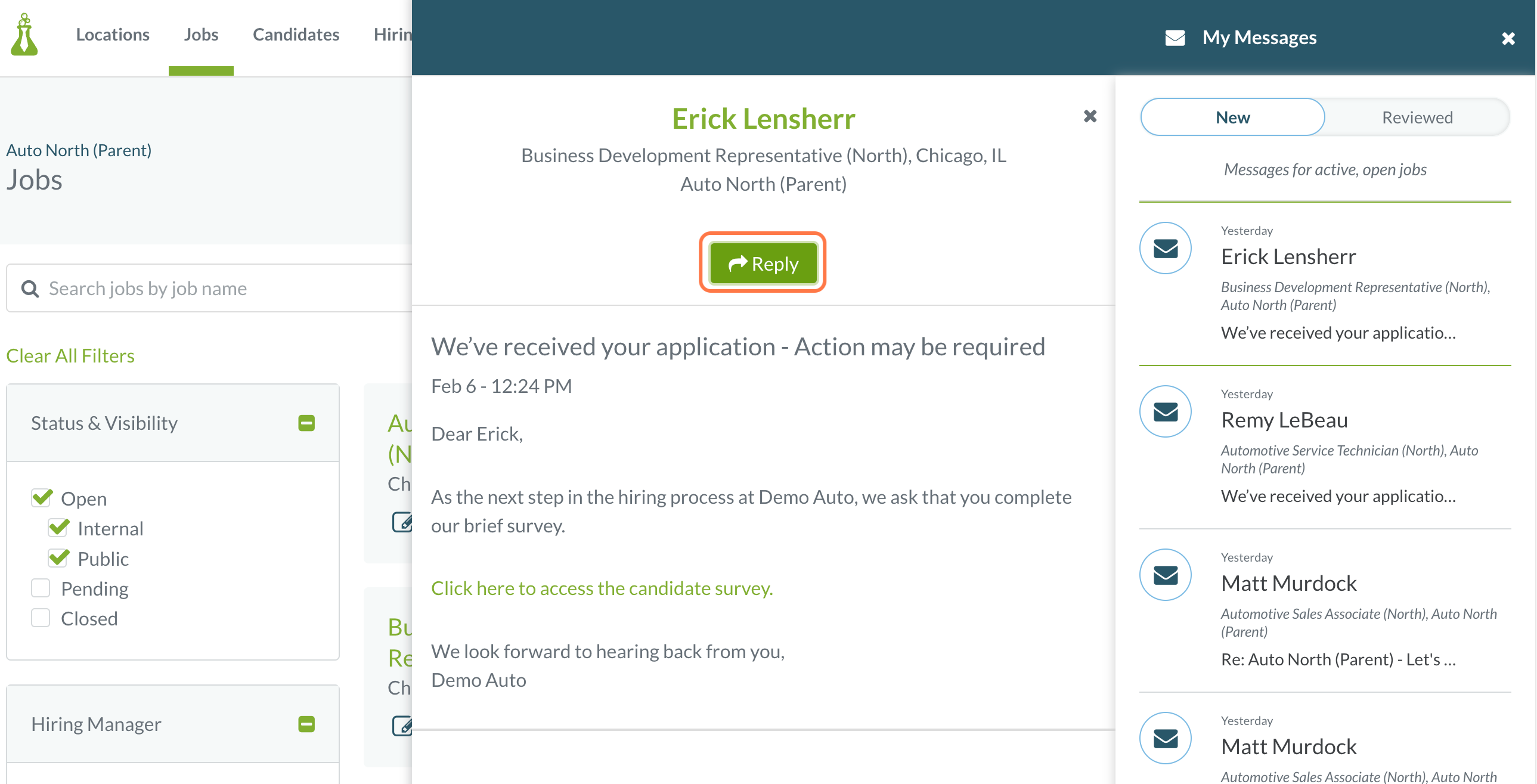 Video Tutorials
Hiring Steps - Editing Email Templates
Communication Best Practices - Communication Channels
Related Topics