Once you have hired a candidate, you can begin collecting their Onboarding documents. If you have Onboarding included in your Hireology subscription, it just takes a few clicks to collect all of the documents necessary to get your new hire started.
Don't have Onboarding and want to learn more? Contact your Customer Success Manager or email support@hireology.com!
In this article we will cover:
Start Onboarding
Before beginning the onboarding process, you will first need to mark the candidate as Hired in your job. Next, click the 'Onboarding' tab at the top of your hiring site.

Click the arrow beside the new hire's name to expand the view, then click 'Start'.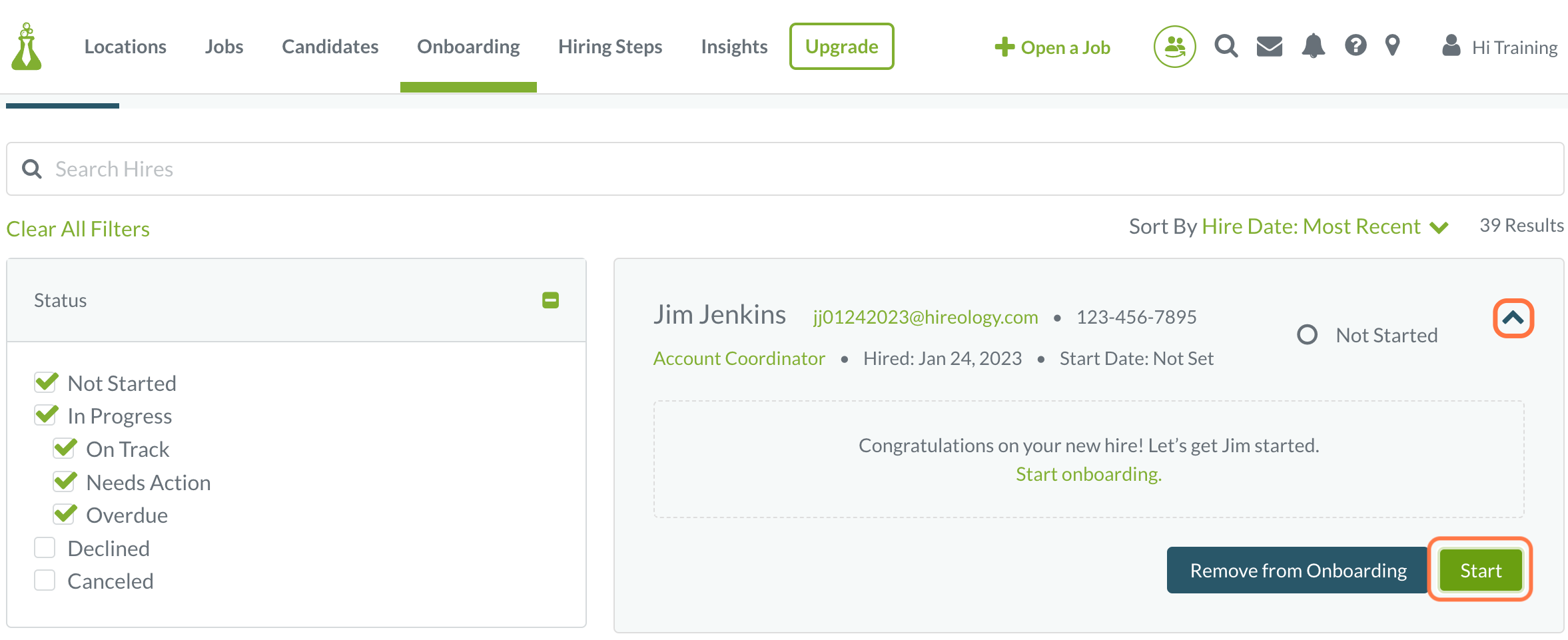 Select the new hire's Start Date.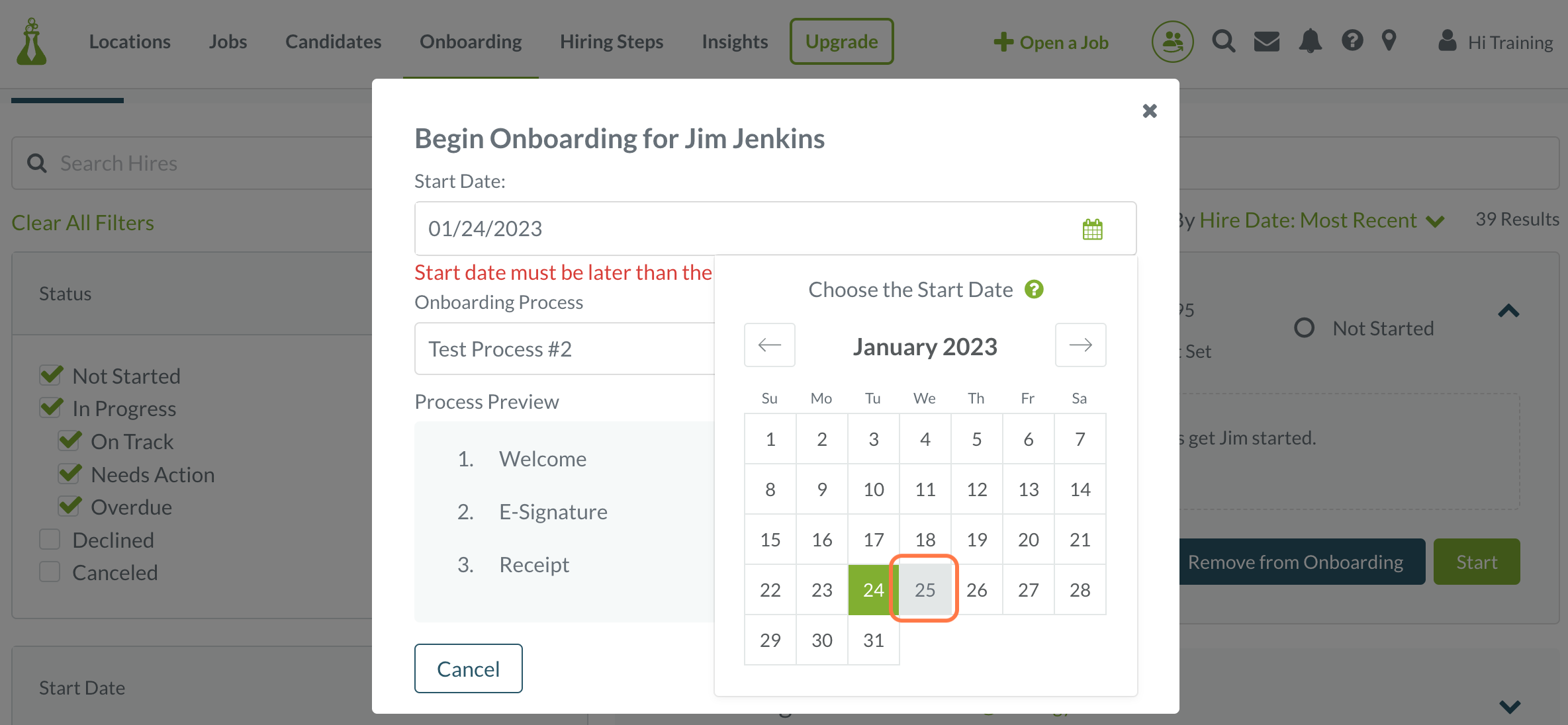 Choose the onboarding package you would like to enroll the new hire in, then click 'Begin Onboarding'.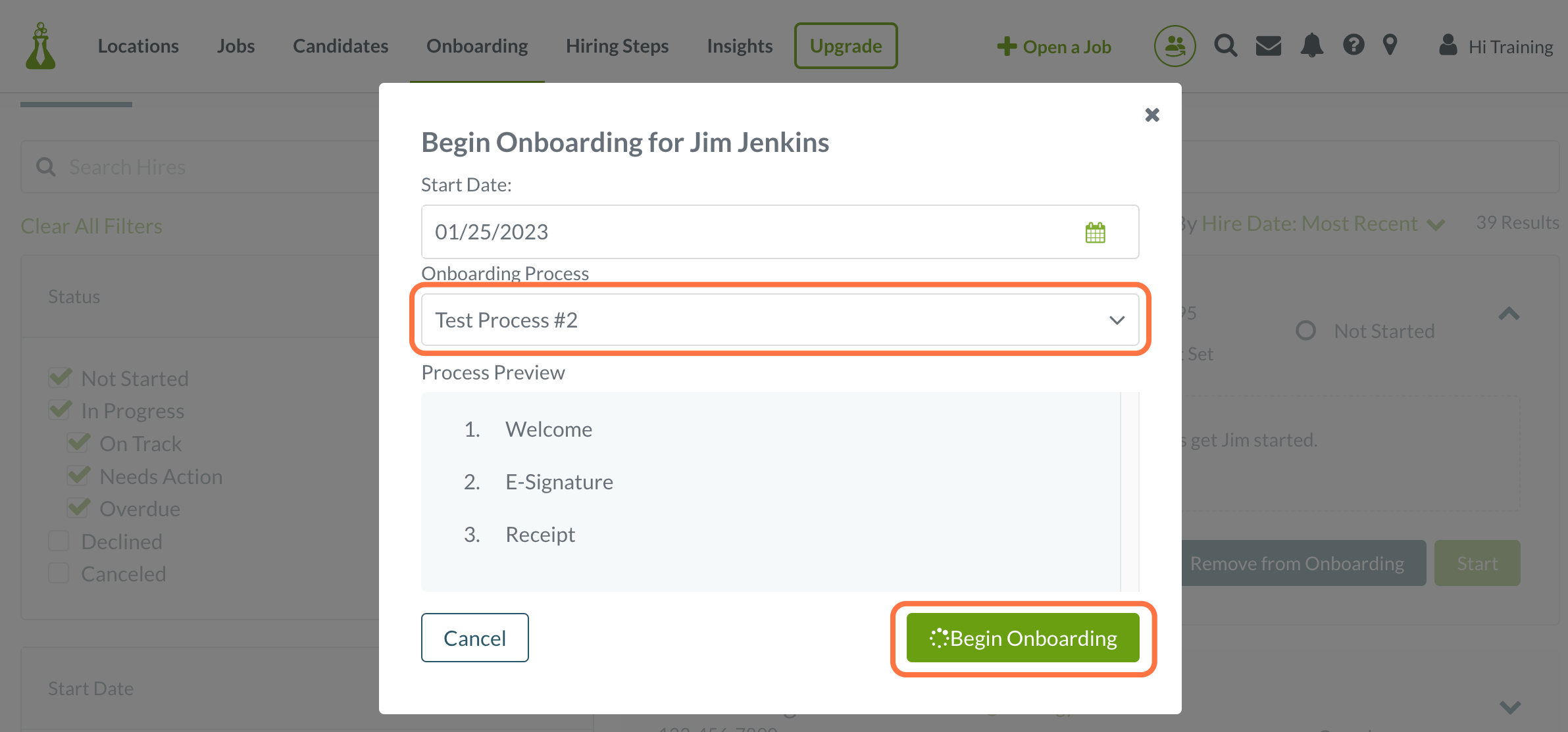 That's it! Your new hire will receive an email to complete the process and fill in their information.
Related Topics