You can easily see where your candidate stands with their Onboarding paperwork by logging into your account to view their status. You'll be able to see real-time status updates for each candidate whom you've initiated the Onboarding process for.
In this article we will cover:
Checking the Status of an Onboarding Document
Click 'Onboarding'.

Click the arrow to expand your view of the onboarding documents associated with your new hire.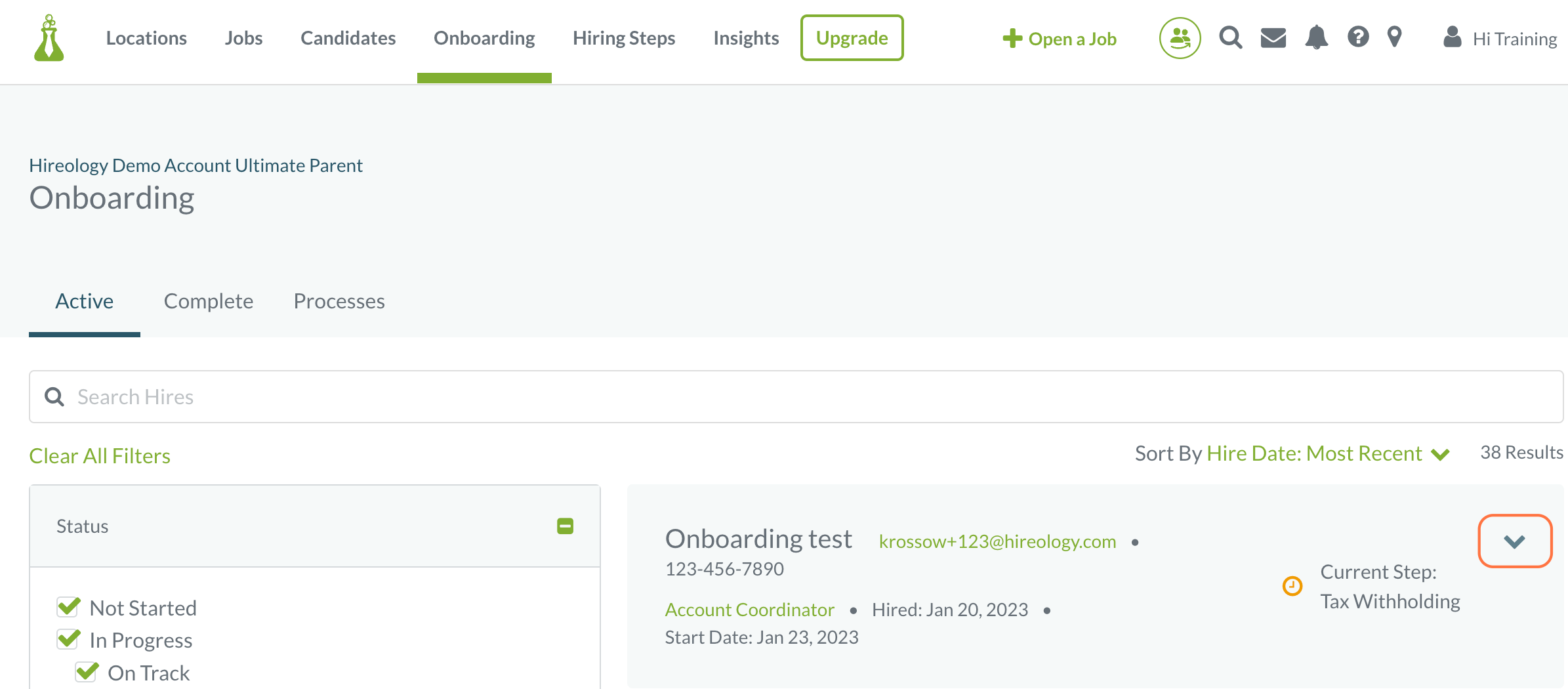 A green check mark indicates that this step has been completed.

An orange clock indicates that a step has not yet been completed.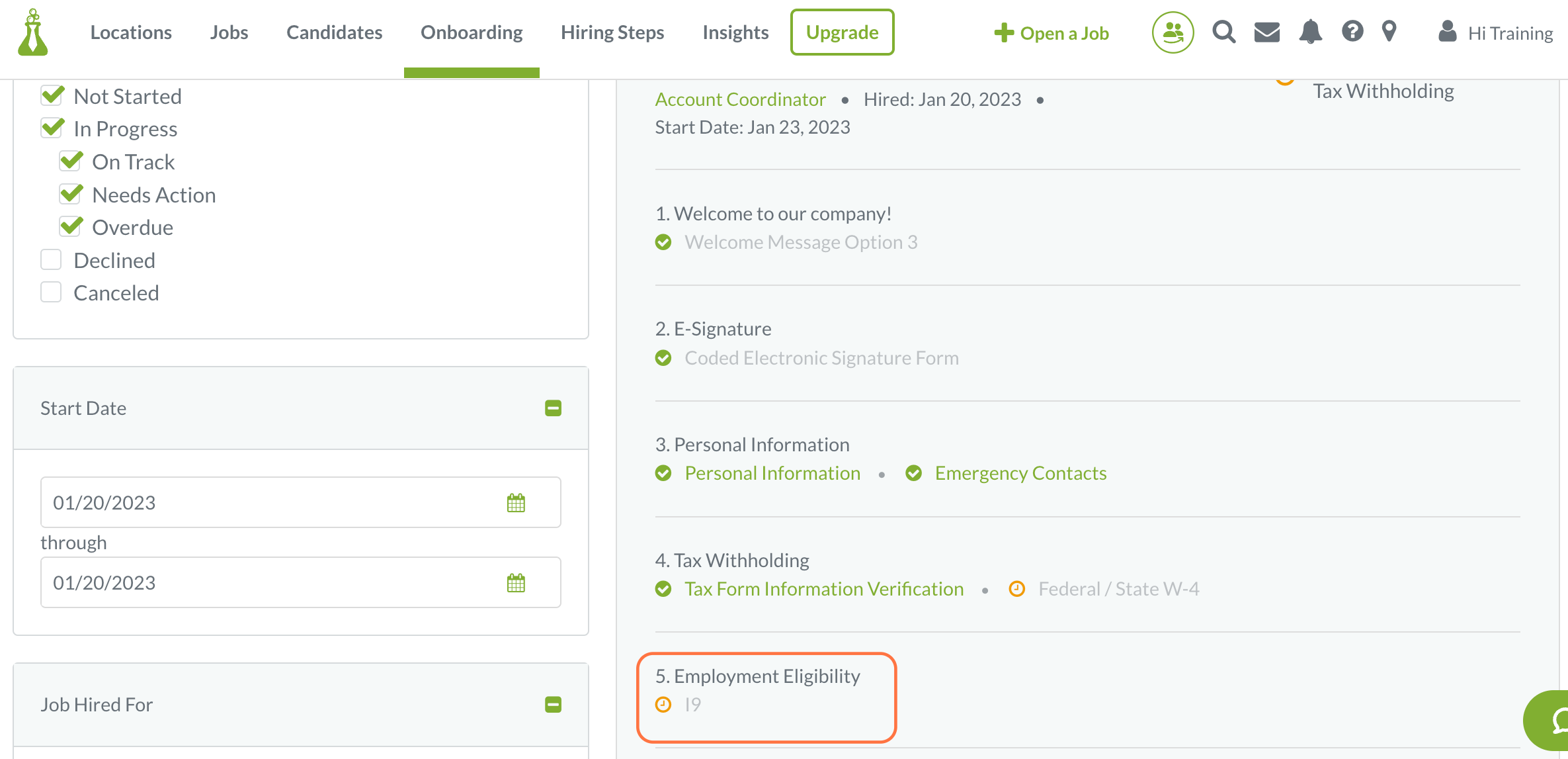 Using Filters to Find Canceled or Declined Onboarding Processes
Filters can be used to view new hires with onboarding processes that have been either Declined or Canceled. To use filters, select 'Declined' and/or 'Canceled' to view new hires in those categories.

Locating New Hires Who Have Completed Onboarding
Click "Complete" to view new hires who have completed the onboarding process.

Use the search function or scroll through the list to find the new hire you would like to review.

Video Tutorial
Onboarding - Starting the Process
Support Options Available
Need to make updates to your Employee Handbook? Realize that you forgot a document when you initially built your Onboarding process with us? No problem! To request updates to your Onboarding forms, please contact support@hireology.com and our Customer Care team will be happy to assist.
Related Topics