If you are set up within your Hireology account to manage users, roles, and permissions, you will be able to send a password reset to any user. If you are unsure of your permissions, simply click on the 'Hi' button in the top, right corner of your account. You will see the 'Users' tab in the dropdown if you are granted these permissions.
In this article we will cover:
Resetting a User's Password
To begin the reset password process for another user, click on the 'Hi' in the top, right corner of your account, then select 'Users'.

Click the 'More' button to the right of the user whose password you would like to reset.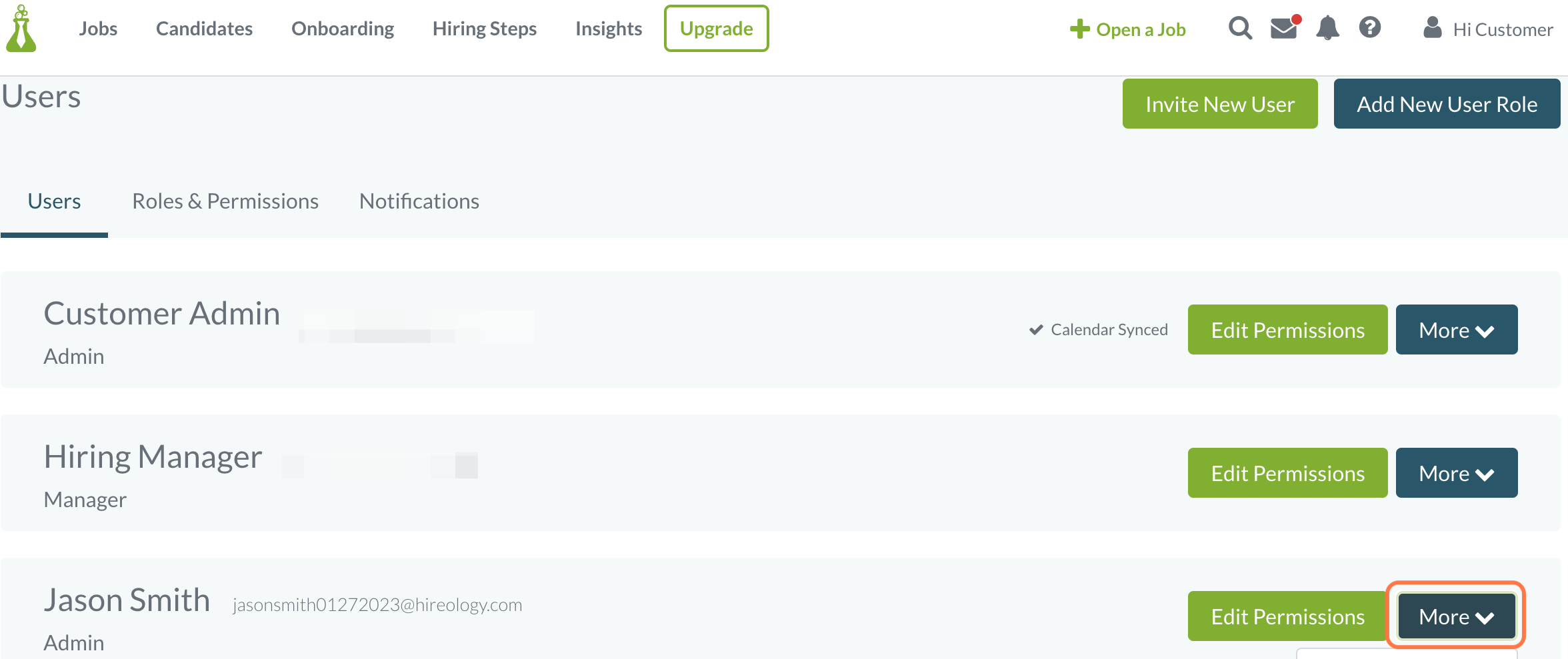 Select 'Reset Password'.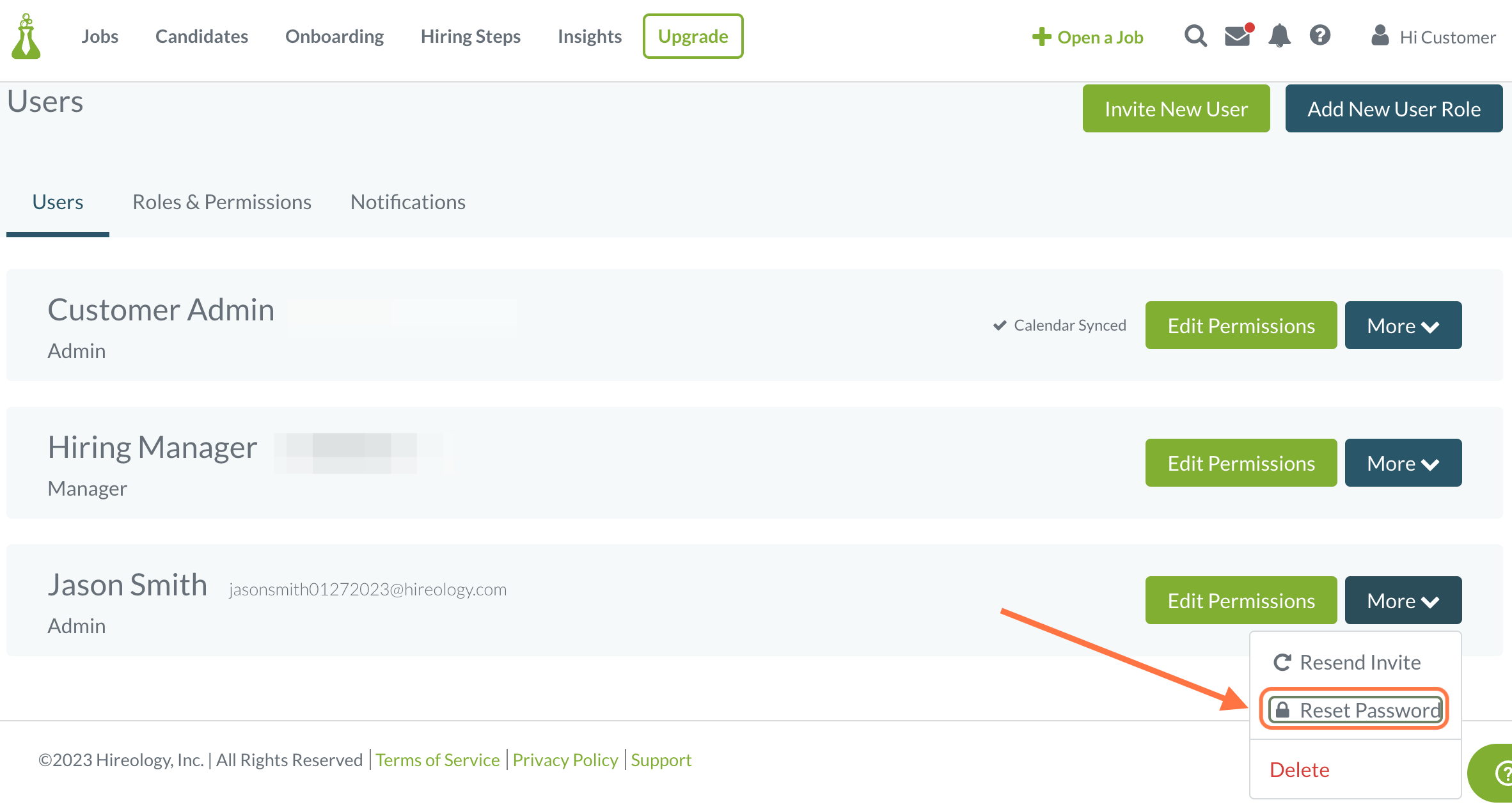 Click on 'Yes, Send Instructions' to send an email to the user with instructions for resetting their password. It's a good idea to have the user check their spam or junk folder for the email if they do not see it within a few minutes.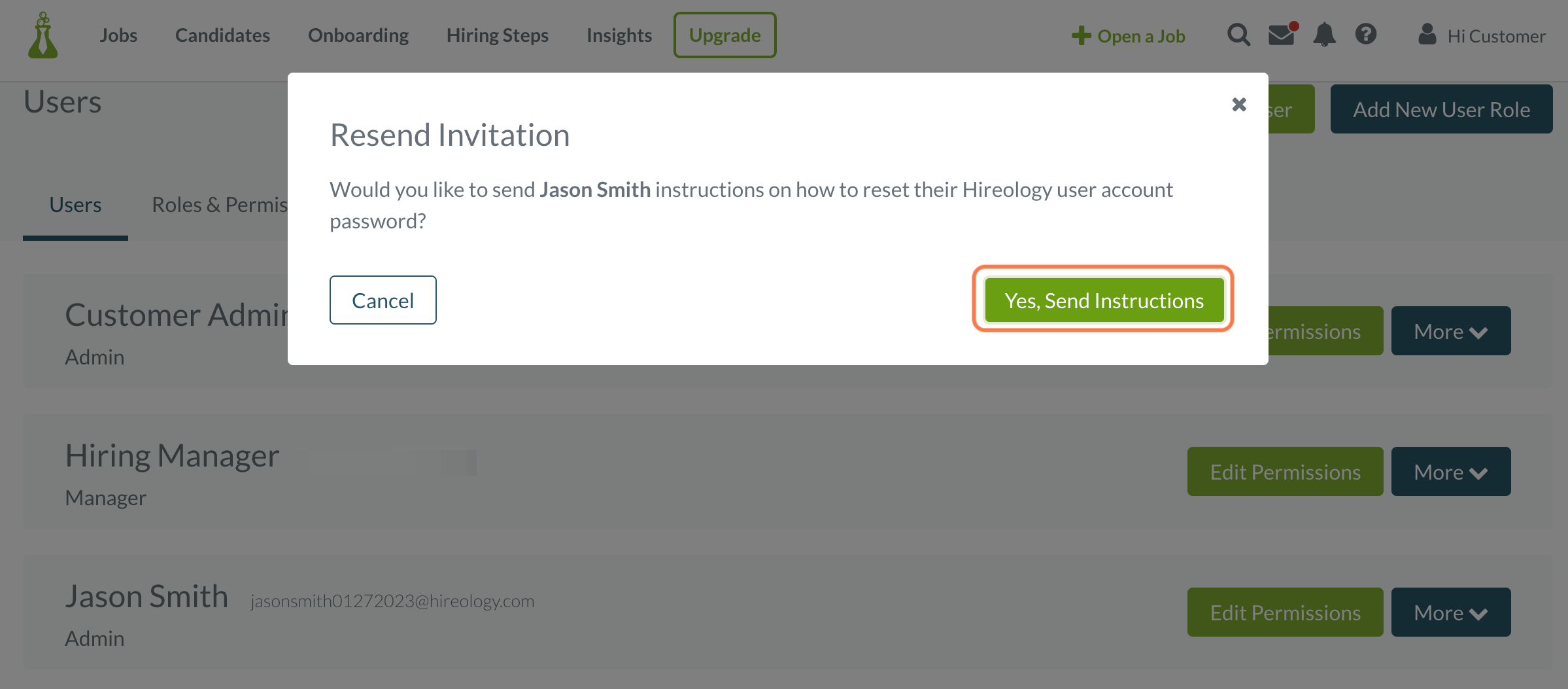 If the user has any difficulty resetting their password, please refer to Troubleshooting Password Reset Issues.
Related Topics