Sponsoring a job is a way to increase visibility by applying a budget to promote the job. The budget is usually based on either the number of clicks the sponsored job receives or the length of time it's advertised.
In this article we will cover:
How to Sponsor a Job
To sponsor a job, begin by clicking 'Jobs', then click the title of the job you'd like to promote.

Click 'Sponsor this Job'.

Check the boxes to select the job boards you would like to post to and click 'Continue'.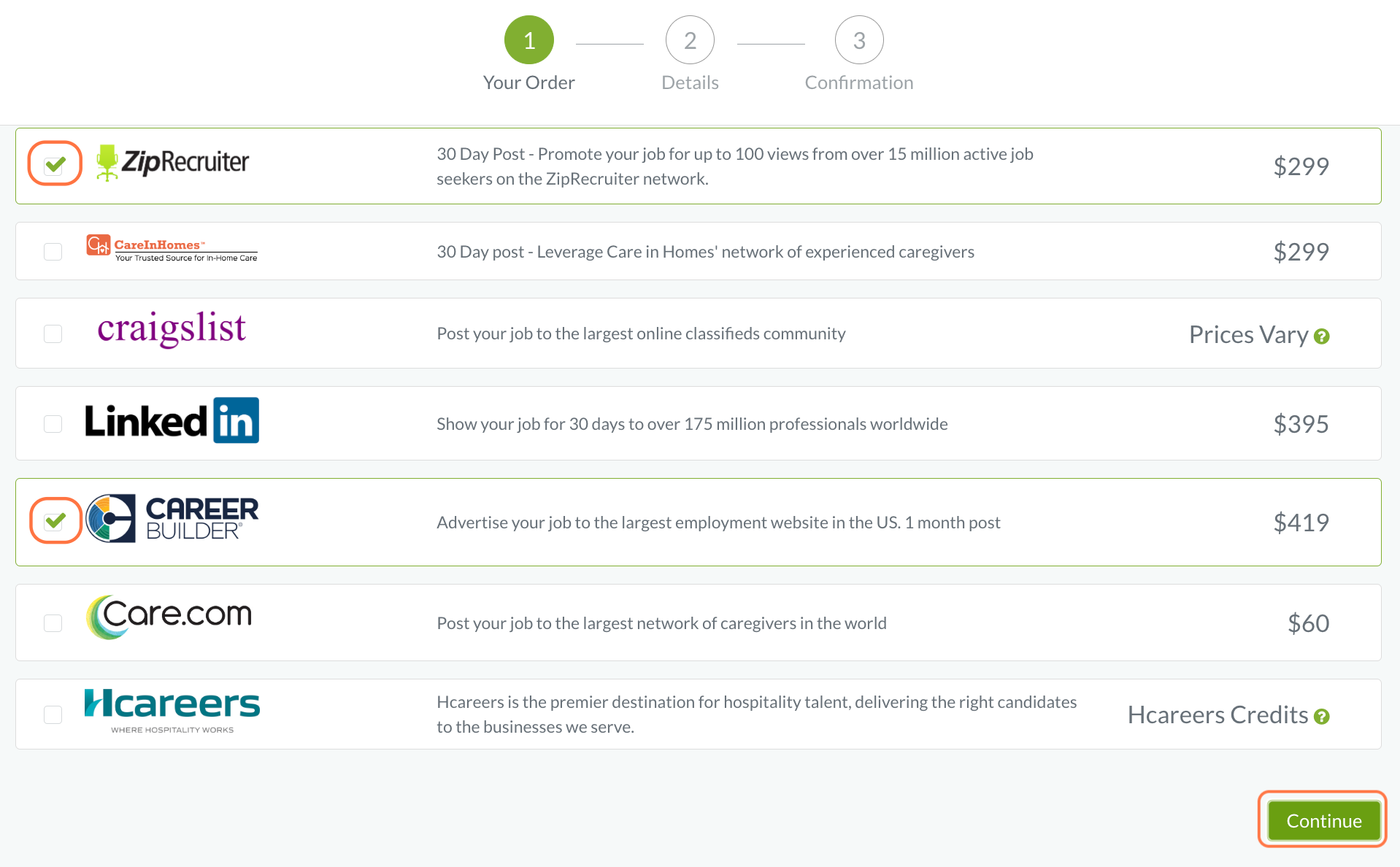 The next step is to review your order. Depending on which job board(s) you selected, you may be prompted to enter some additional information before completing the order. For example, if you chose CareerBuilder, you will be asked to select at least one Industry and Category for the job. Once selected, click 'Continue'.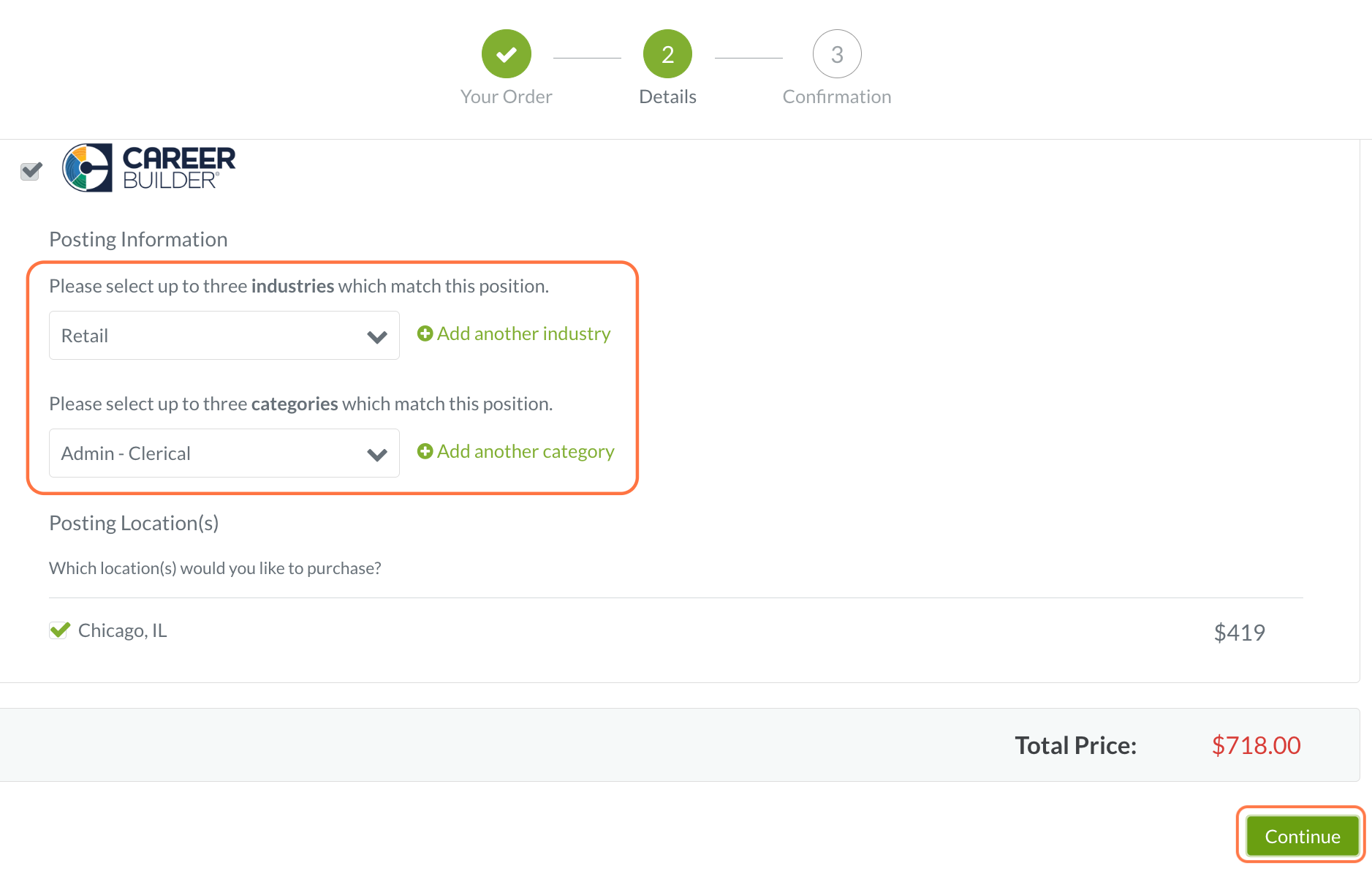 Click 'Purchase' to complete your order.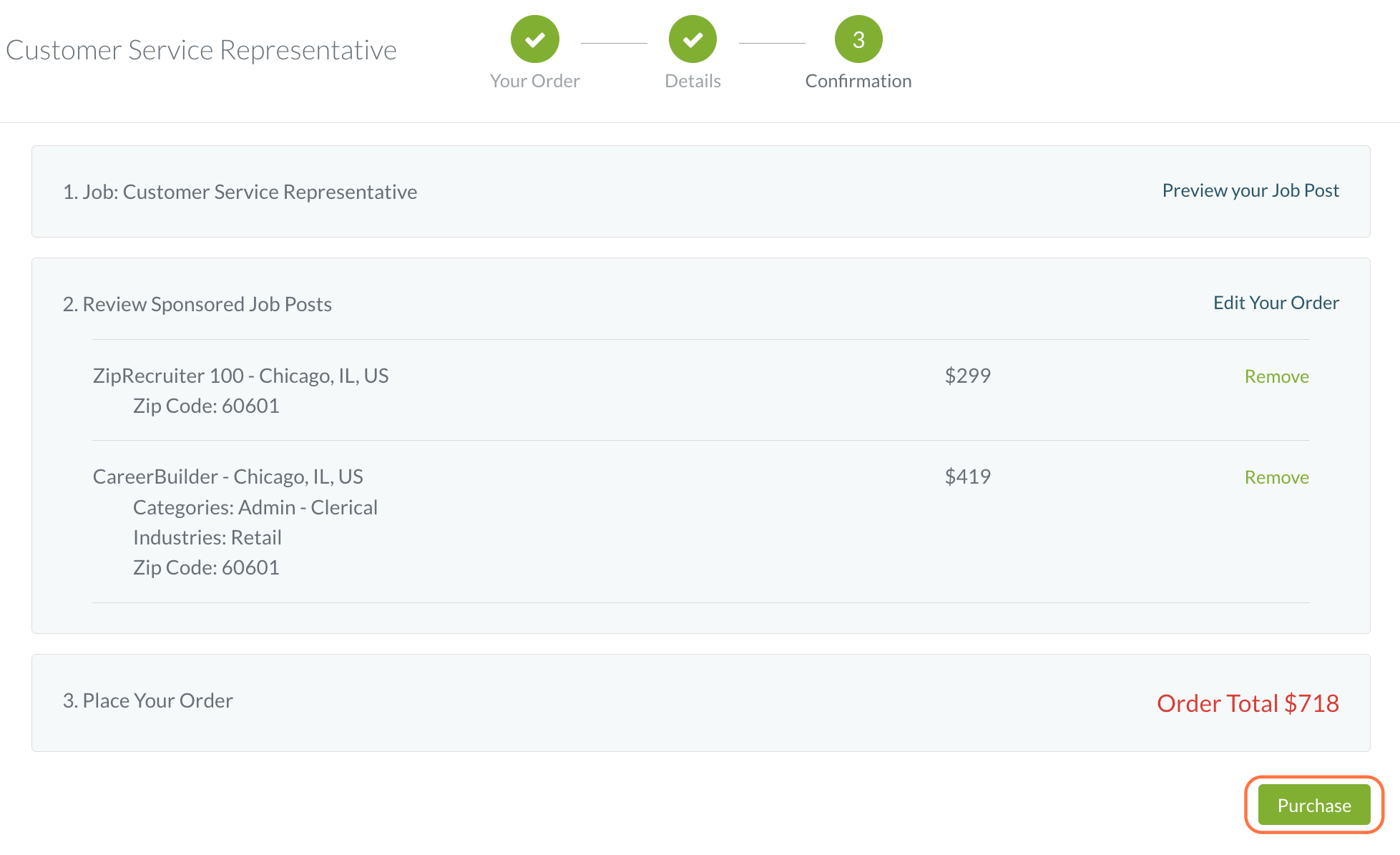 Once your order has been completed, your sponsored job will appear on the selected job board(s) within 24 hours!
Related Topics