You can easily pull invoices for all charges right in your Hireology account. Only the Account Owner has the ability to perform this function.
In this article we will cover:
How to locate and view invoices
Click on the 'Hi [Your Name]' button in the upper, right hand corner of your account. Then select 'Billing' from the dropdown menu.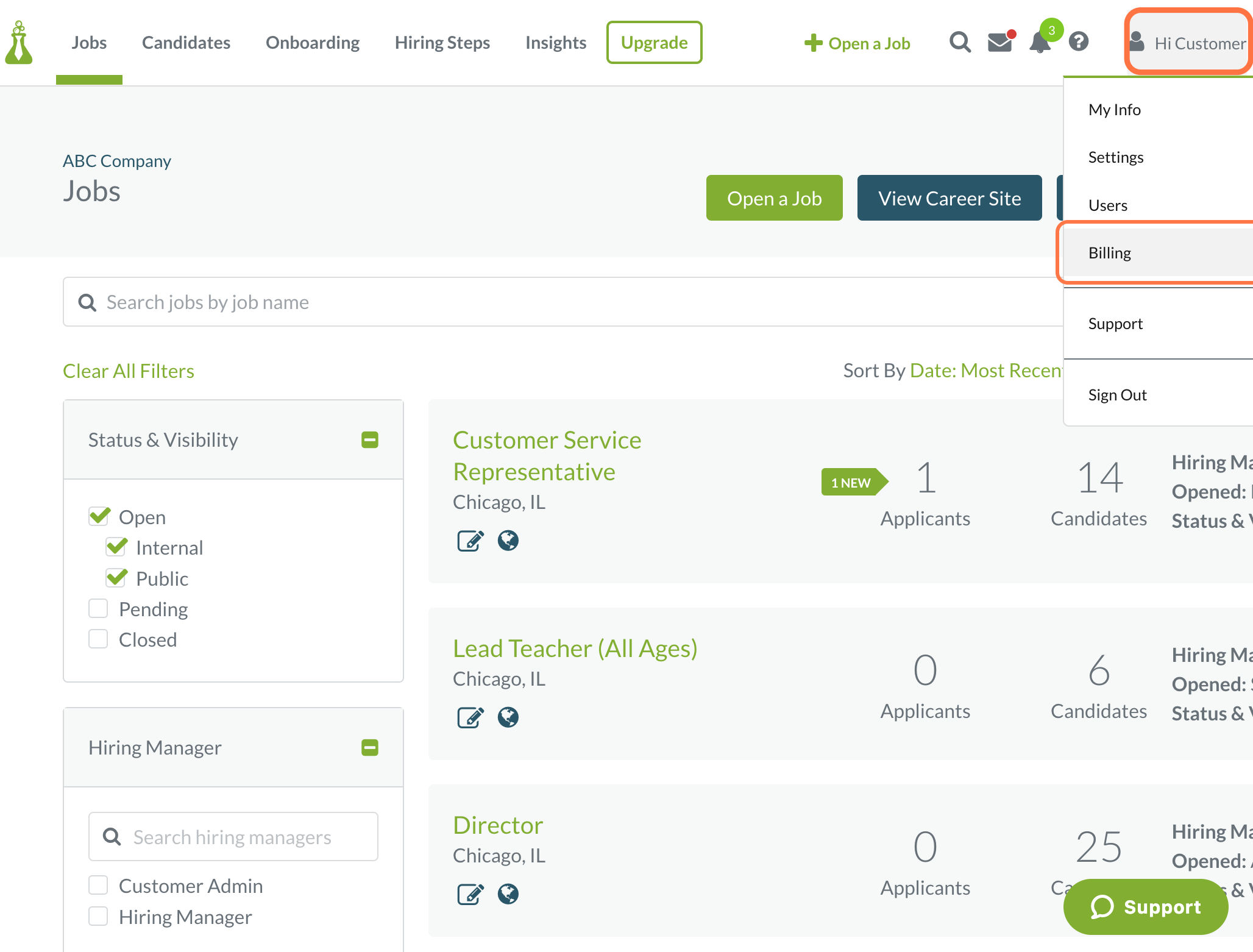 Scroll down to the 'Activity' section. As a default, you will see all charges to your account in the past 30 days. You can adjust the time frame by clicking on the dates, selecting the dates you wish to see from the calendar and clicking 'Go.'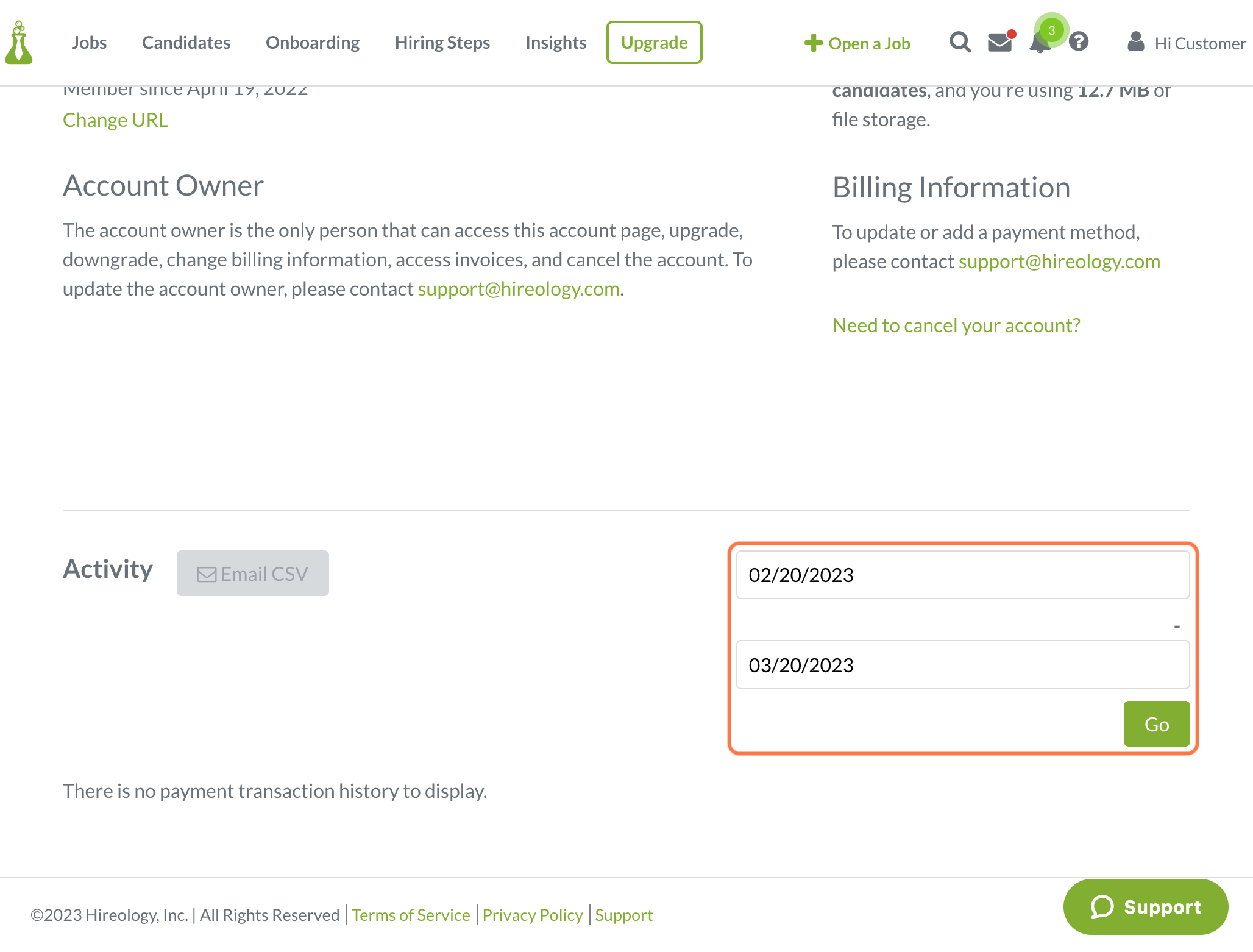 To see the full invoice, click on 'Download PDF' to the right of the charge. If you wish to email the invoices as a .csv file, select 'Email CSV' and it will be sent to your email.
Related topics