Sharing jobs on social media sites like Facebook, LinkedIn, and Twitter, via email, or using the unique URL for a job is a great way to cast a wider net and reach even more qualified applicants beyond traditional job boards.
In this article we will cover:
Sharing a Job
To share a job, click the 'Jobs' tab in the top, left of your Hireology account, then click on the title of a job.
Next, click the 'Share' button.
Choose a social media platform to share your open role on, click 'Email Job' to send the job via email, or copy the job link to share however you'd like.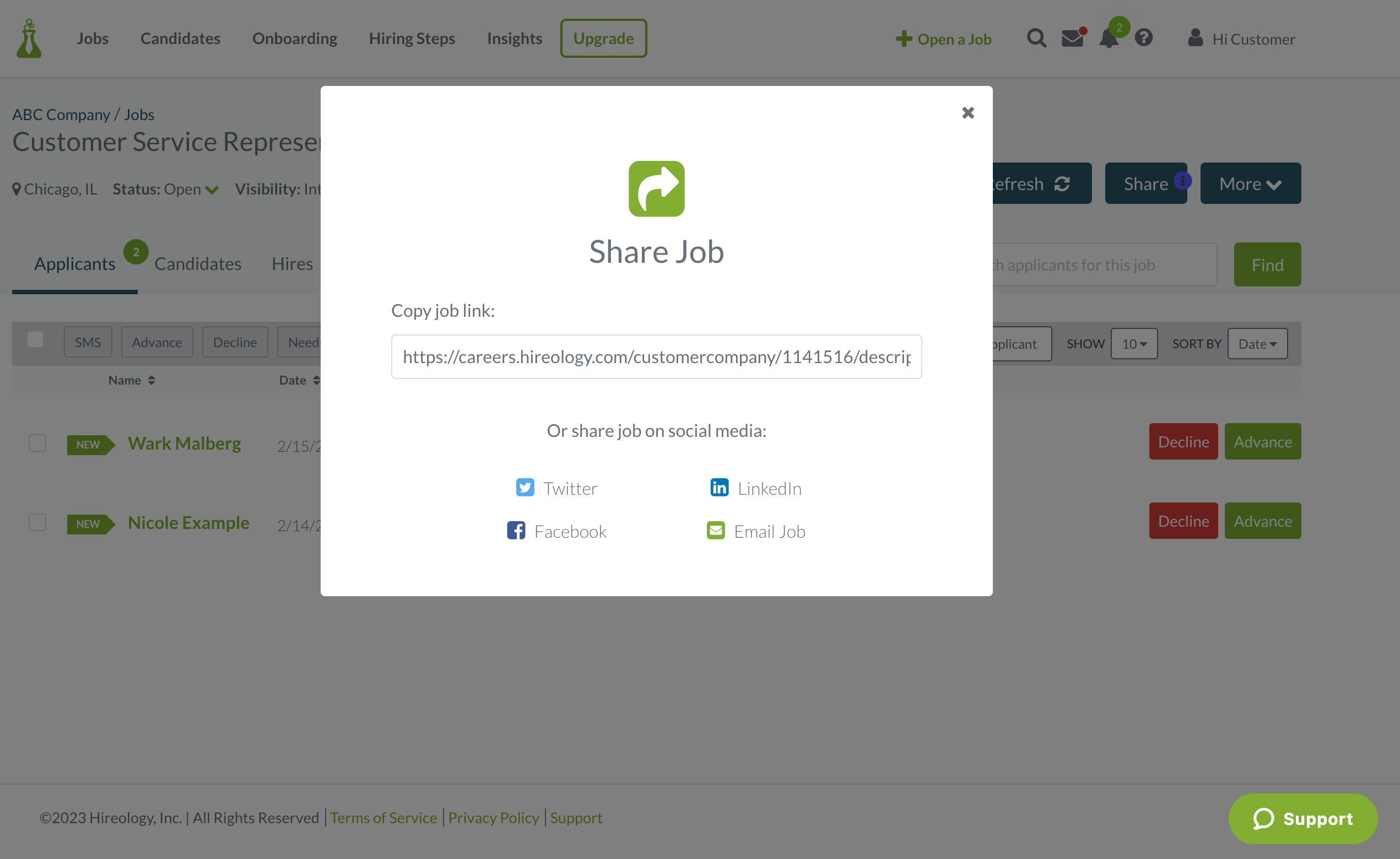 Click the 'x' in the upper right corner to close the 'Share Job' model.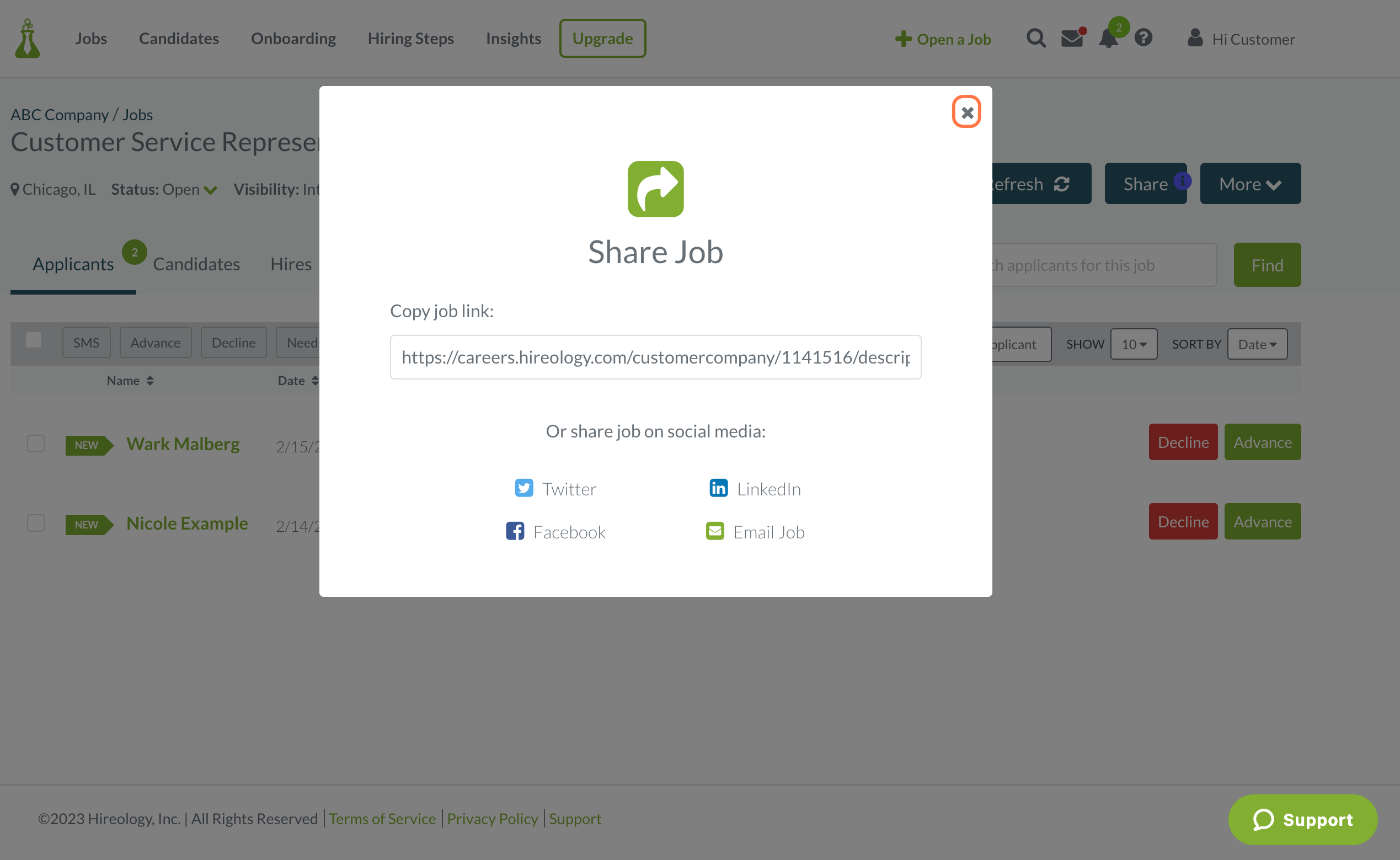 Job Sharing Tactics
Maximize your talent pool by sharing the role with your social networks.

Encourage existing team members to also share the role with their social networks.

Email the job to someone specific you may have in mind.

Post the job-specific URL on local job boards and resources.
Related Topics