As a default, all Hireology users are set to Central Time. If you're not located within the Central Time Zone, you can make the update to your account with just a few clicks.
In this article we will cover:
How to update your Timezone
Select 'Hi [Your Name]' button in the upper, right hand corner of your account.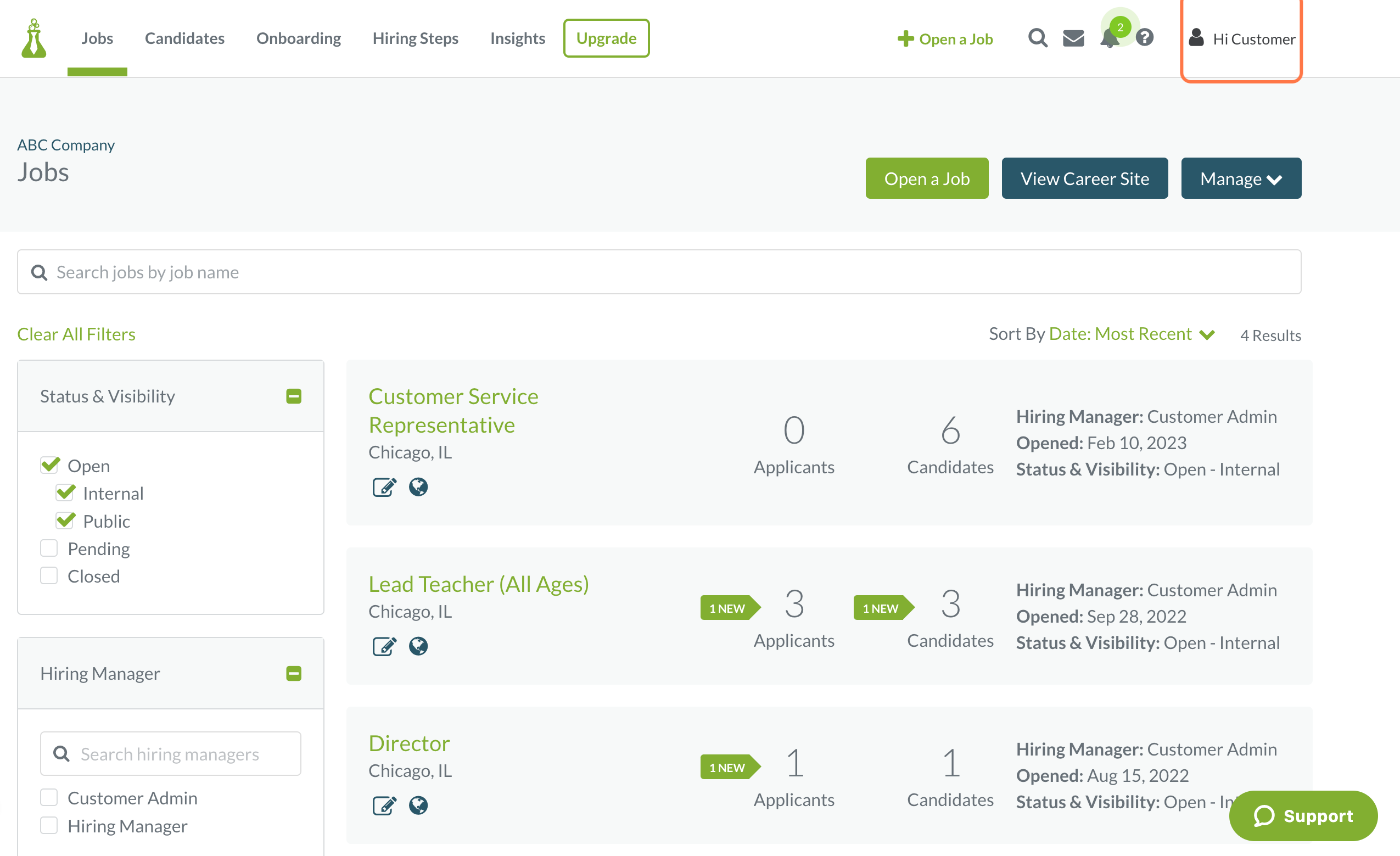 Select 'My Info' from the dropdown menu.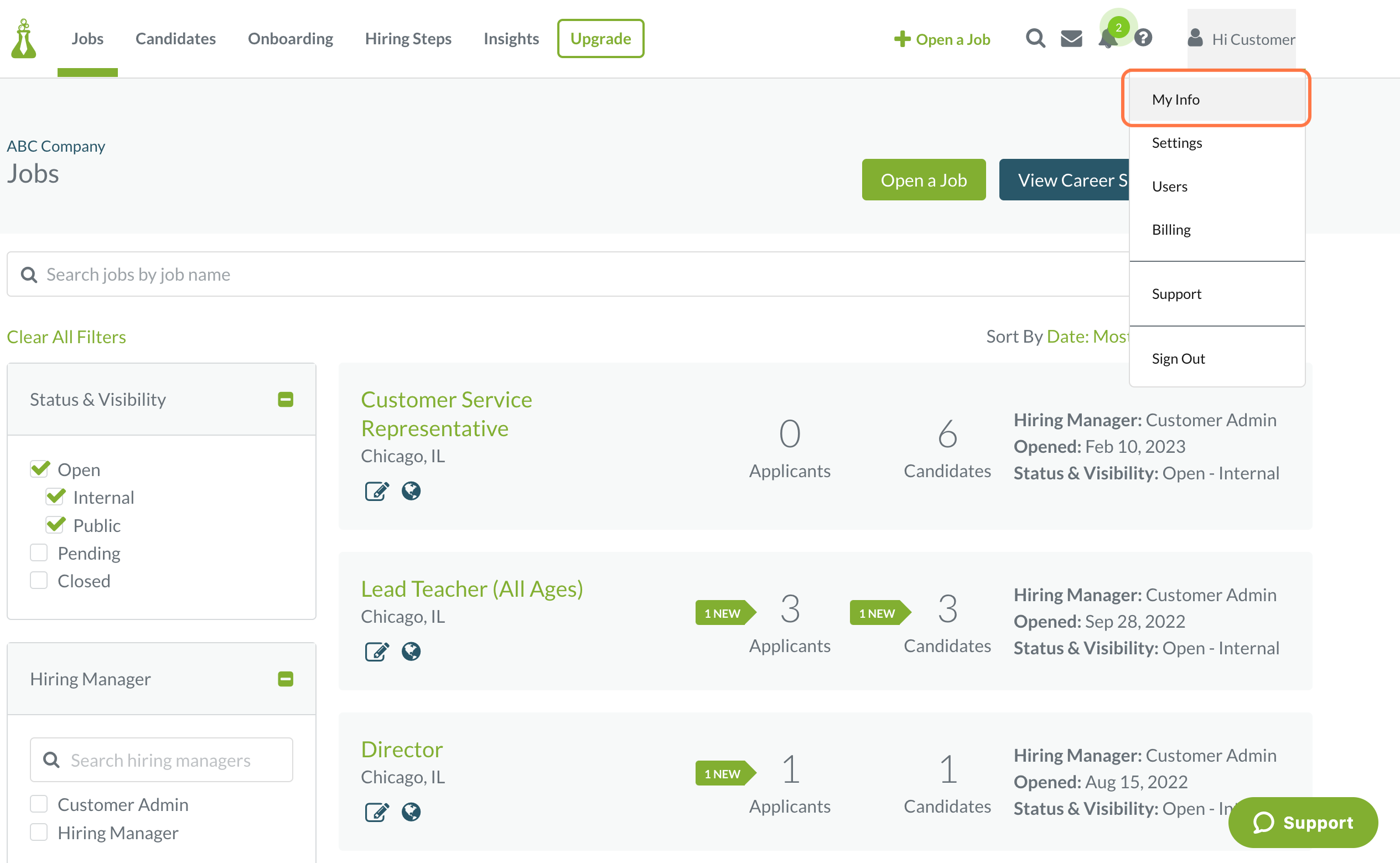 On the 'My Info' page, you will see a menu to the right hand side of the page to update your info. Click on 'Edit your personal information.'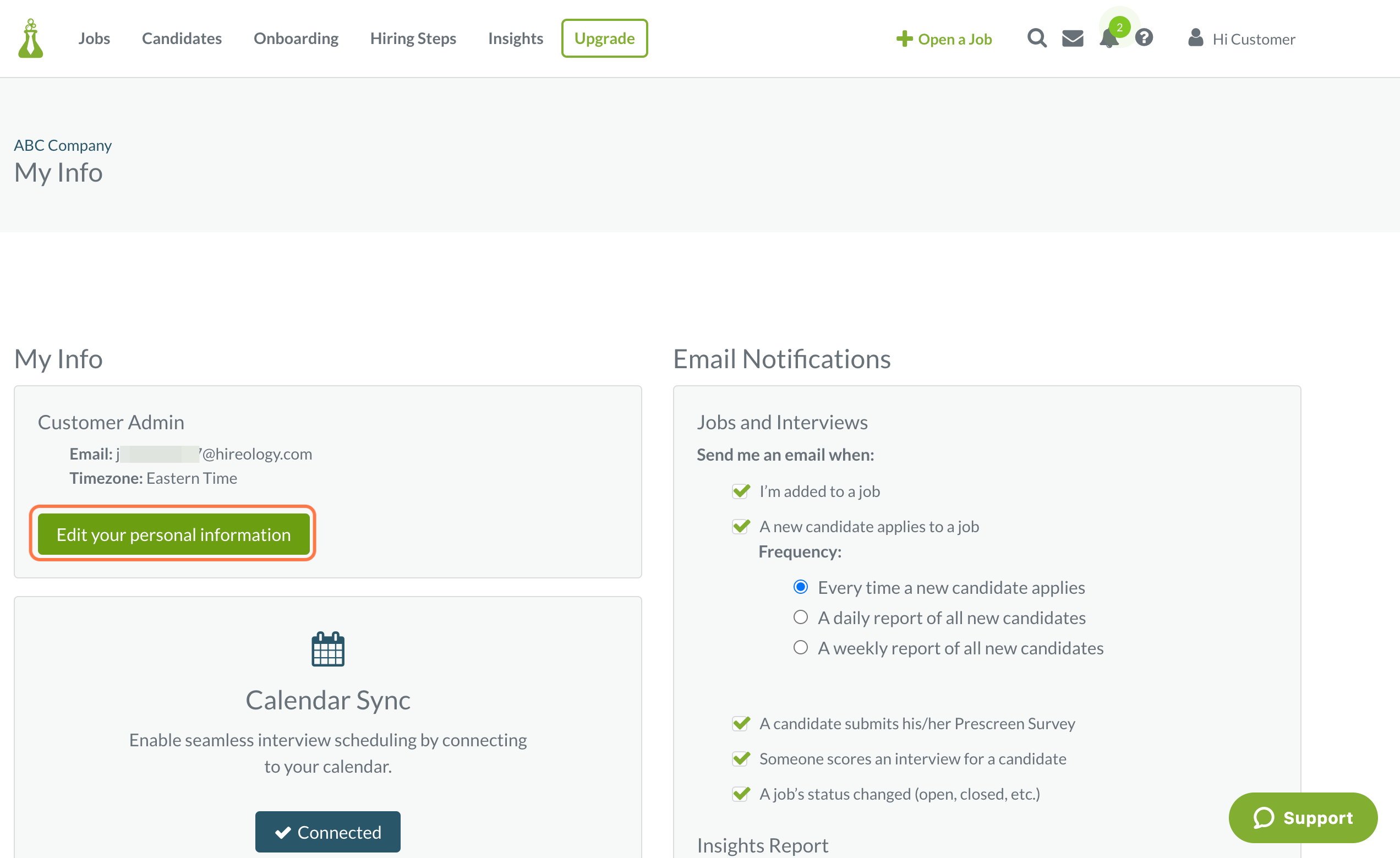 You will be taken to another screen where you are able to select your desired time zone from a dropdown menu. Once selected, make sure to click 'Update' to save the changes.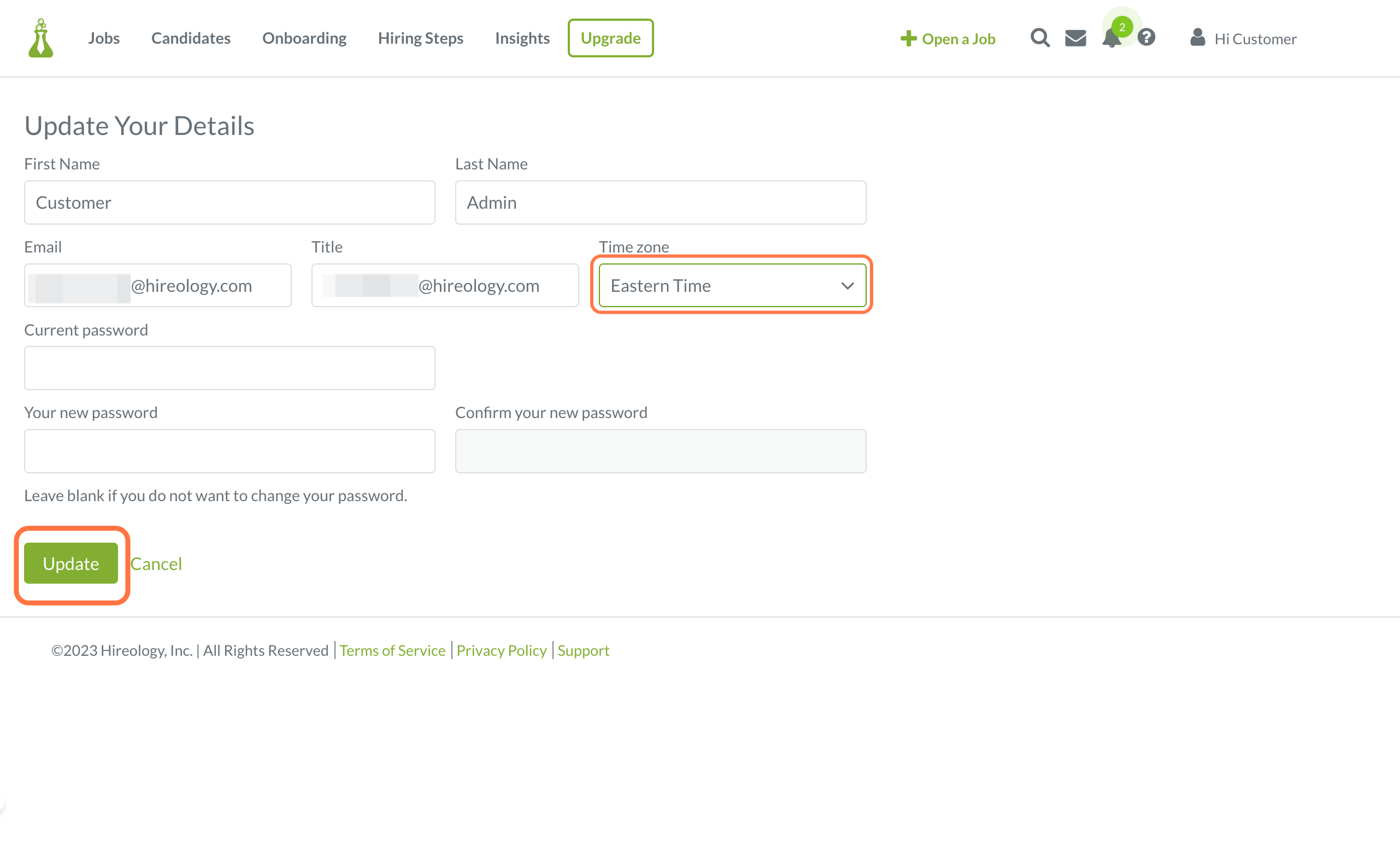 Video Library
Related Topics