If your company moved, changed names or any of the other contact information for your company has changed, you can easily update this information in your Hireology account.
In this article we will cover:
Updating your company profile
To start, click on the 'Hi [Your Name]' button in the upper, right hand corner of your account. Then select 'Settings' from the dropdown menu.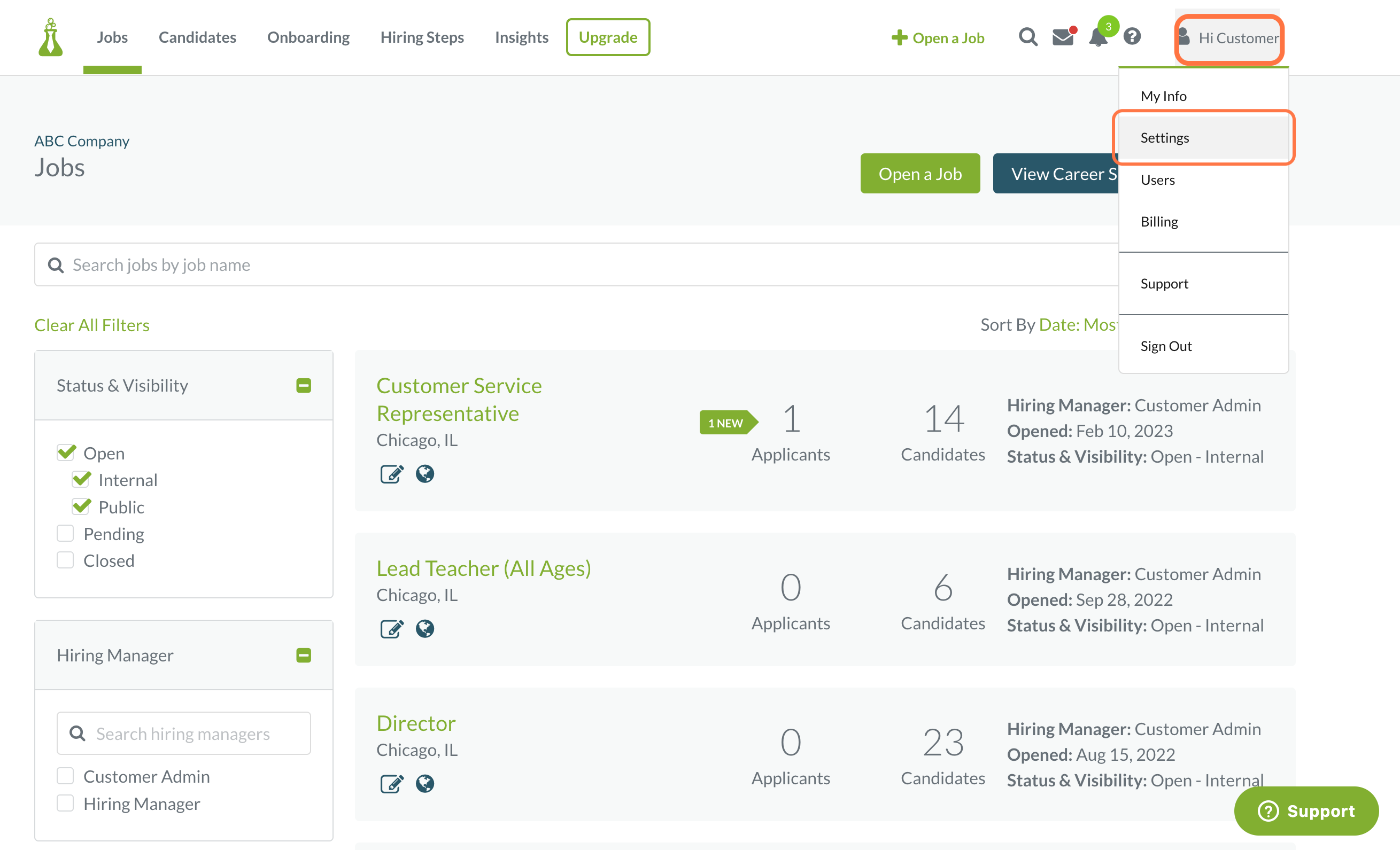 Once on the 'Company Profile' tab, you can update your company name and contact information.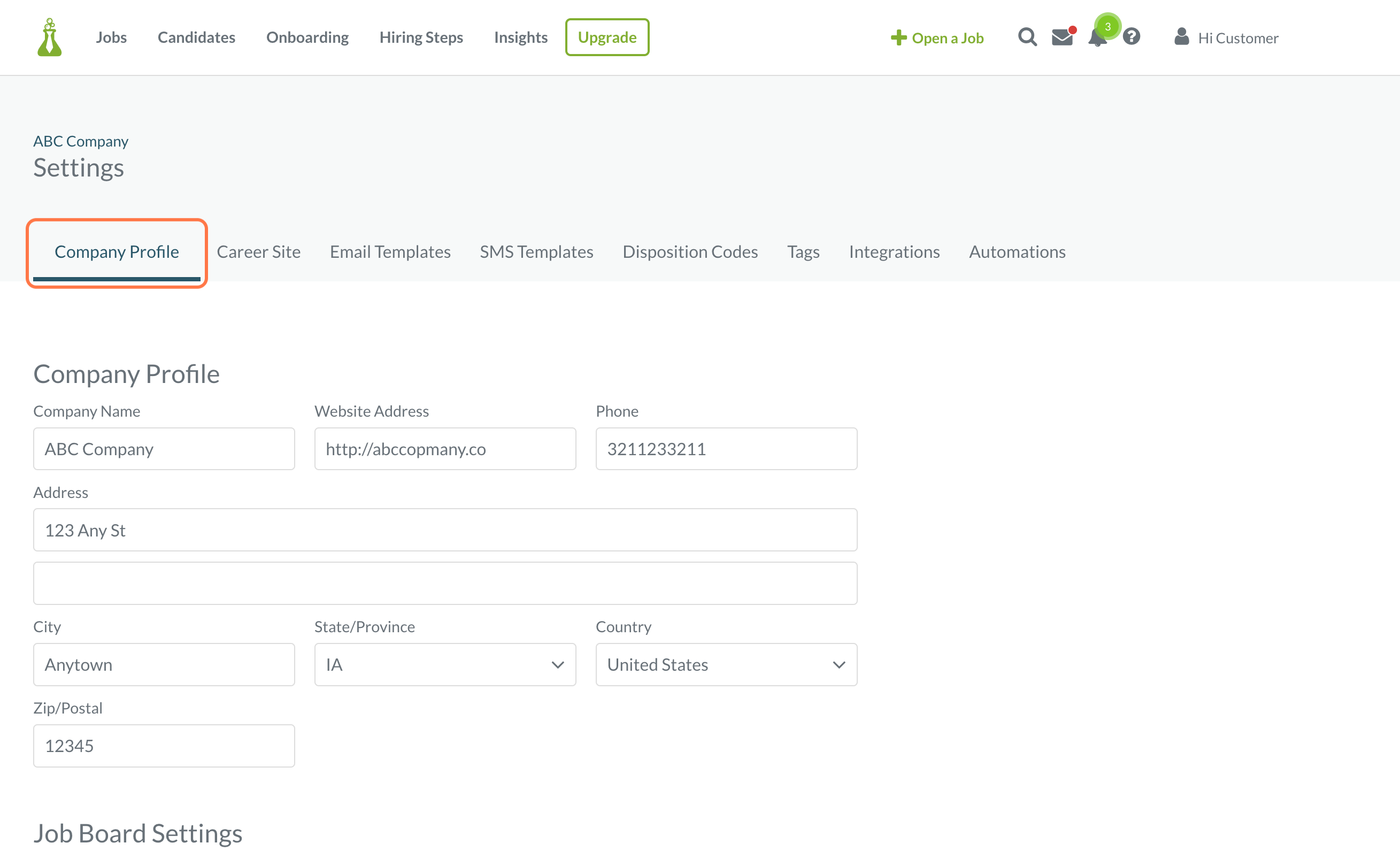 Select 'Update' to save any changes.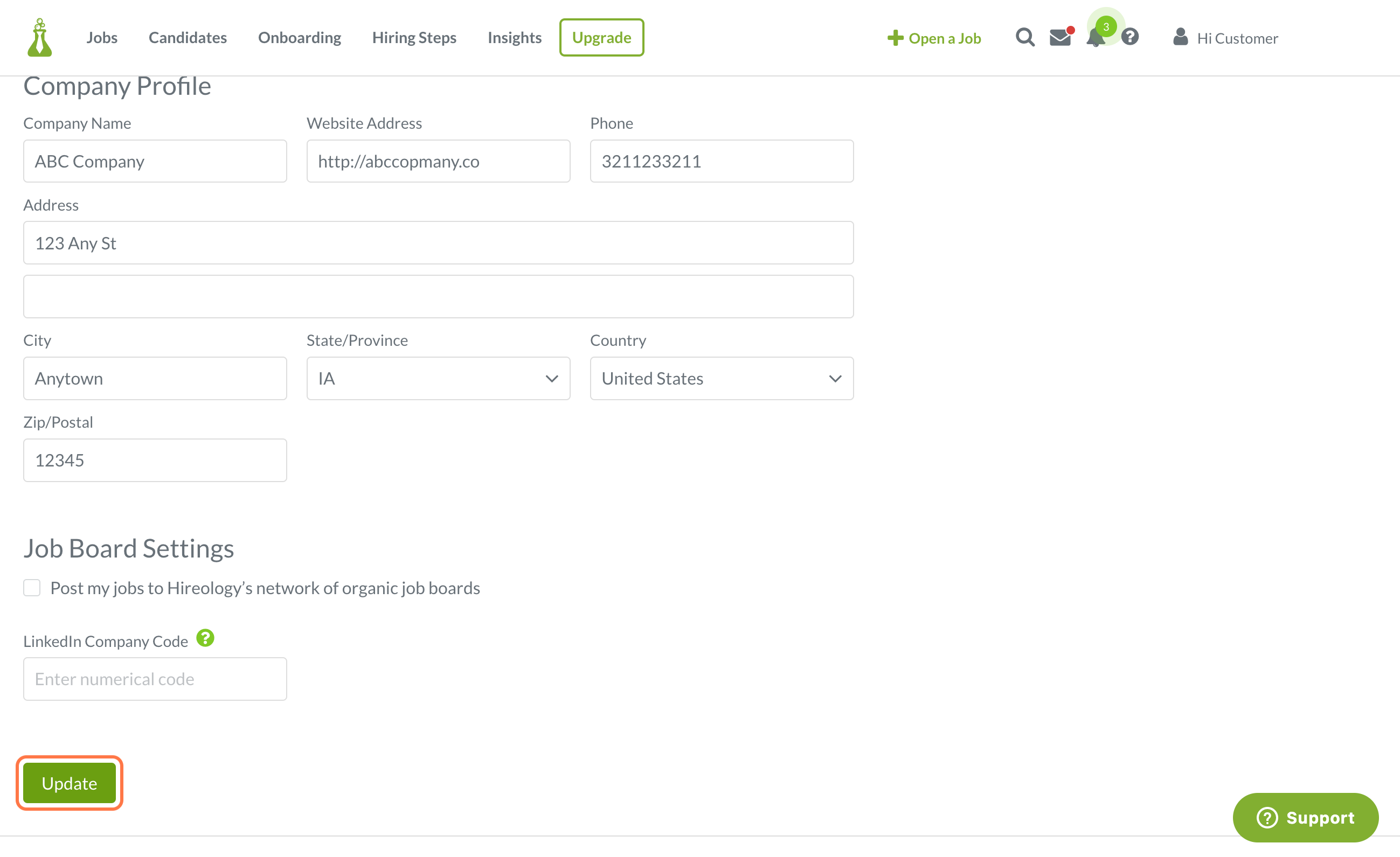 Note: If your company changed names and you have a Hireology Career Site, see "Update Career Site URL" article & contact Hireology Support to ensure this information is reflected correctly in your Career Site URL.
Related topics
Posting Hireology Jobs to your LinkedIn Company Page