The Hireology mobile app is a great tool for hiring managers to connect with new applicants quickly and kickstart the hiring process. You can download our app for your smartphone by searching for Hireology in the Apple App Store or Google Play Store. We currently support any modern iPhone or Android device.
In this article we will cover:
Apple Operating System Requirements
iPhone requires iOS 13.1 or later

iPad requires iPadOS 13.1 or later

iPod touch requires iOS 13.1 or later

Mac requires macOS 11.0 or later
Logging In
After downloading and opening the Hireology app, click 'Sign In'. You will use the same Hireology username and password used to log in to our desktop experience.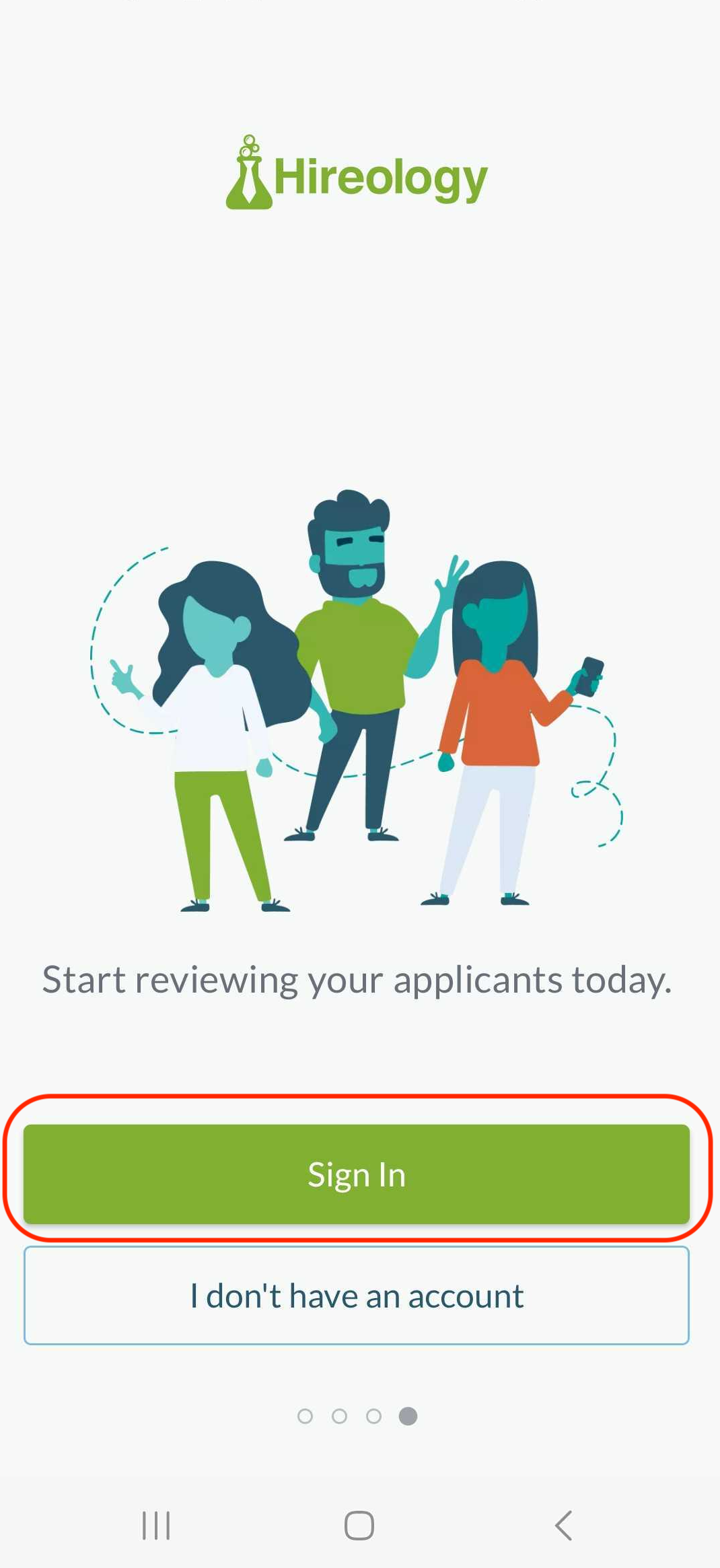 If you need to reset your password, tap 'Forgot Password' on the login screen to start the password reset process.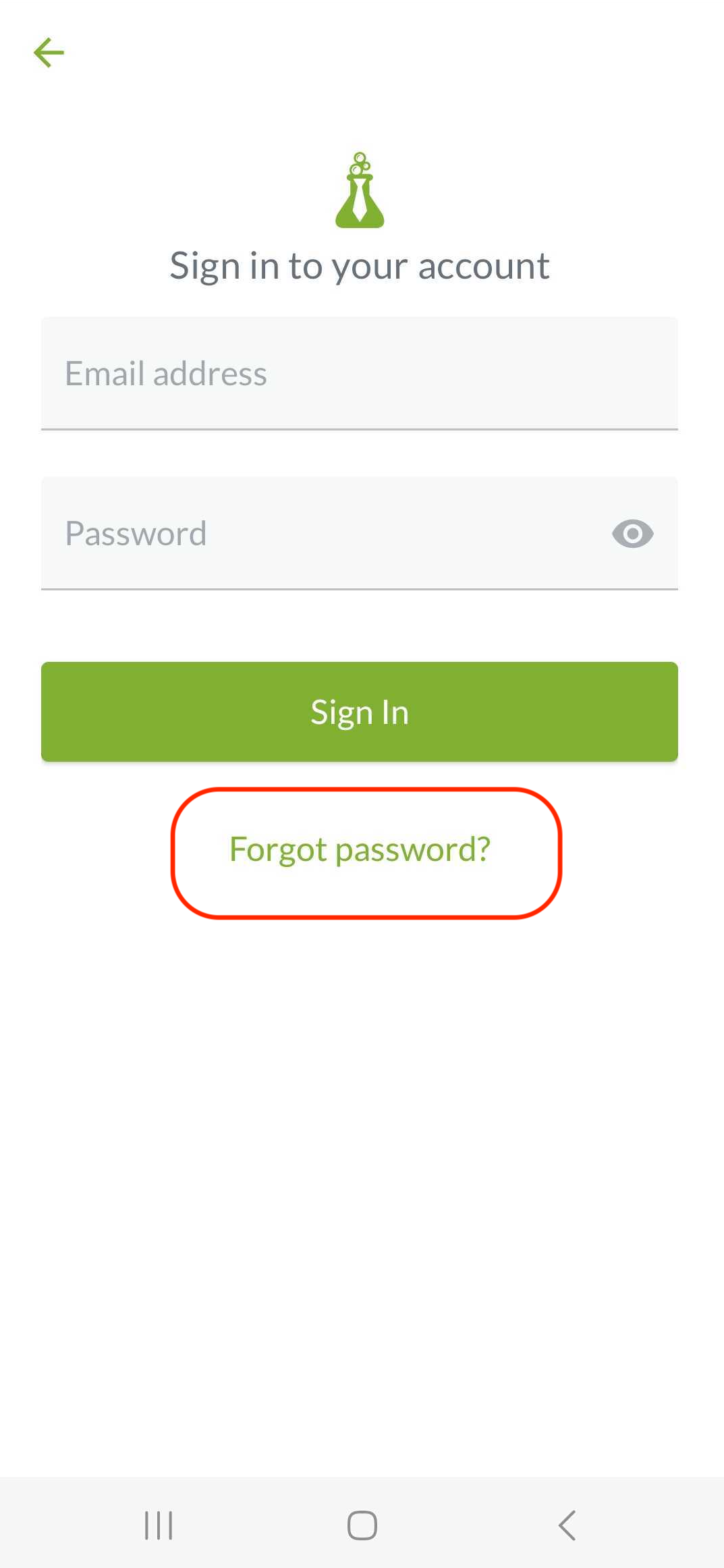 After you log in, you'll be presented with the Hireology home screen, showing the total number of applicants ready for review as well as your open jobs that have new applicants. You can tap 'Start Reviewing' to work through all applicants or you can select a specific job to review applicants by job.
iPhone Home Screen
Android Home Screen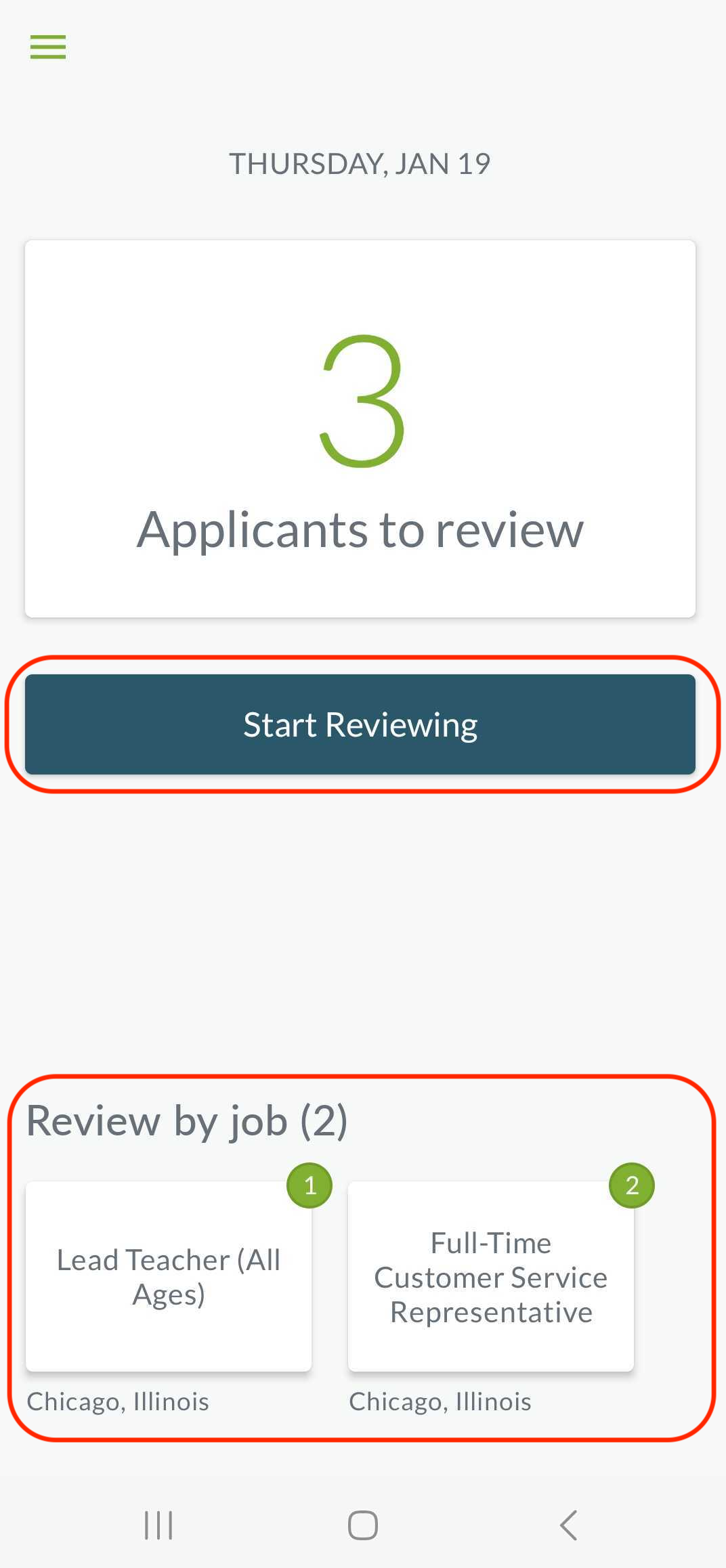 Requirements to View Applicants
To view applicants on the mobile app, a user must be assigned to the hiring team for open jobs. Once a user is on the hiring team, they will be able to take action on applicants via the mobile app.
Related Topics