Jobs can be advertised remotely when the position does not require an employee to report to a physical office location. Remote jobs are not limited to a specific geographic area and can help you attract top talent from anywhere in the US.
In this article we will cover:
Listing a Job as Remote
To list a job posting as remote, begin by clicking '+Open a job' in the top, right corner of your Hireology Account.

Choose a job from either the 'Use an existing job' or 'Create a job' list.

Enter the Job Details and check the 'This position is remote' box at the bottom of the page. The address fields will be hidden since the role is not tied to a geographic location.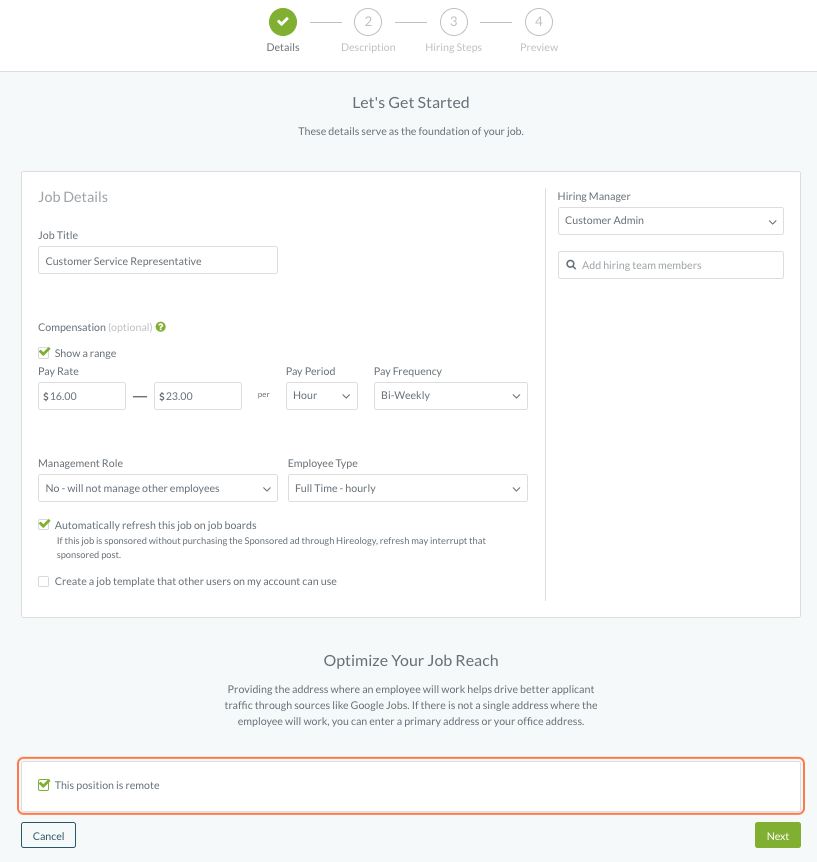 Click 'Next' to continue through the job opening process.

Related Topics