Automated Communication lets applicants know you haven't forgotten about them and keeps them engaged throughout the hiring process. This improves the candidate experience, building a positive reputation for your company and improving your chances of attracting top talent.
In this article we will cover:
Enabling Automated Application To Be Reviewed Confirmation
All automated communication options are turned off by default. To enable this automation, click 'Hi' and select 'Settings' from the dropdown menu.

Select 'Automations'.

Click the switch to turn On 'Applicant To Be Reviewed'.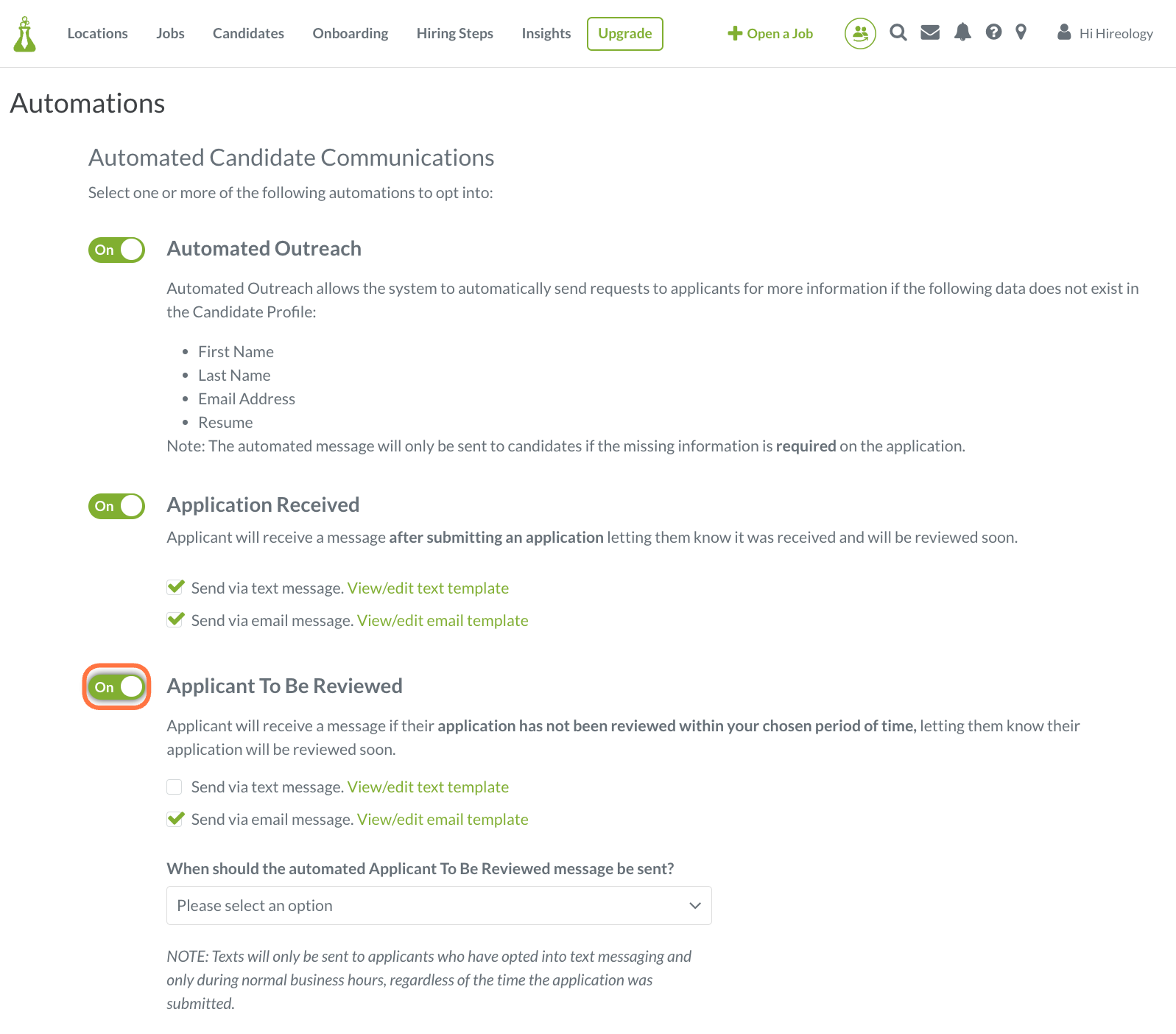 Once turned on, the option to 'Send via email message' will be selected by default. You can also enable 'Send via text message' if you'd like. Since some applicants opt out of text message communication, we recommend always keeping the email notification enabled even when the text message notification is selected.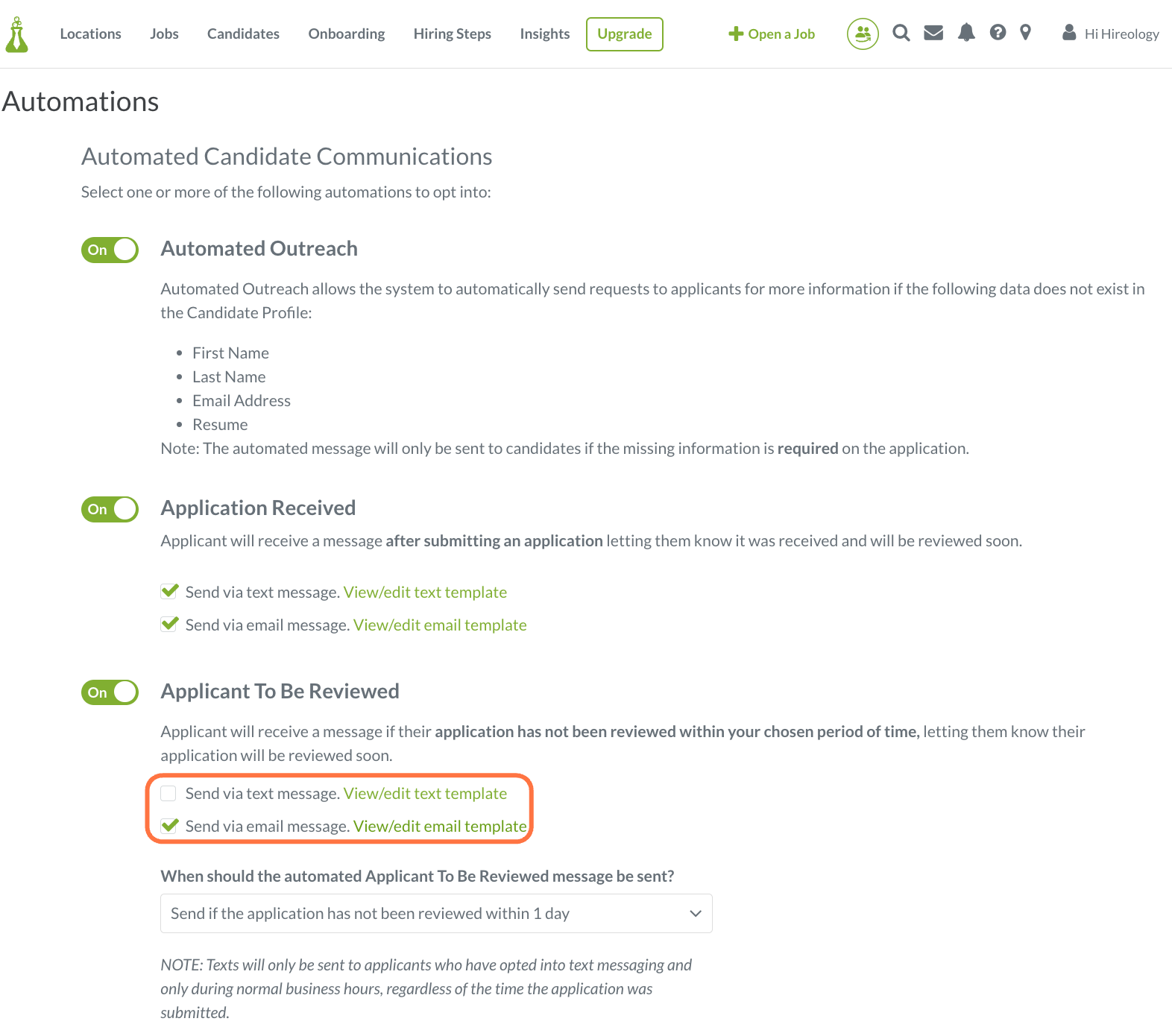 You will also need to select the timeframe after which you would like the notification to be sent. You can choose to have it sent 8 hours, 24 hours, 2 days, or 3 days after the application was received if it still has not been viewed.
Note: Text notifications will be sent within standard hours (8 AM PST to 9 PM EST), as close to the desired period for review as possible. For example, if 1 day is selected as the time frame and an applicant applied at 1 AM, they will receive a text message at 8 AM. Email notifications will be sent at the exact time from the desired period for review. For example, if 1 day is selected as the time frame and the applicant applies at 1 AM, they will receive the email at 1 AM the following day.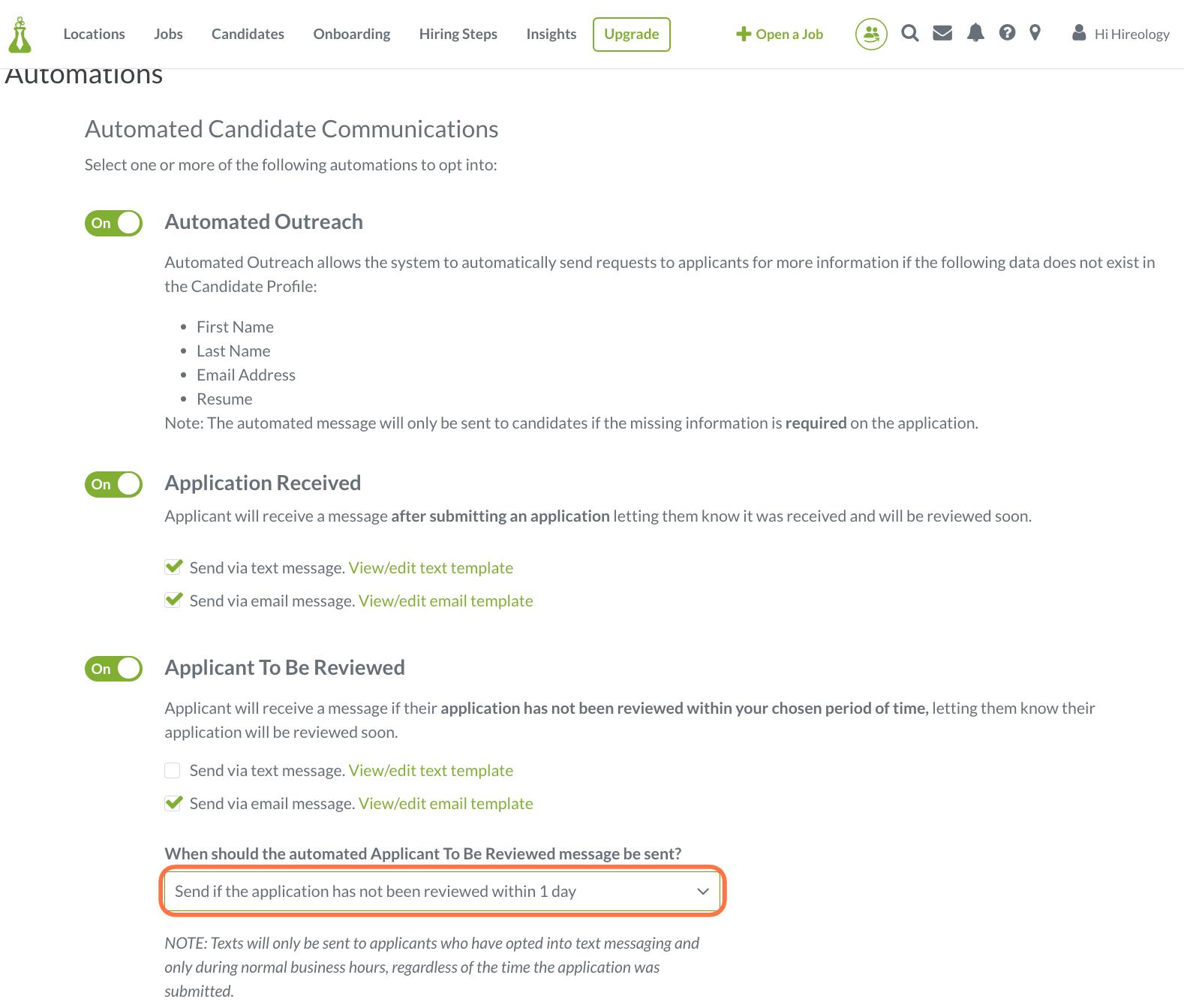 Click 'Update Settings' at the bottom of the page to save your changes.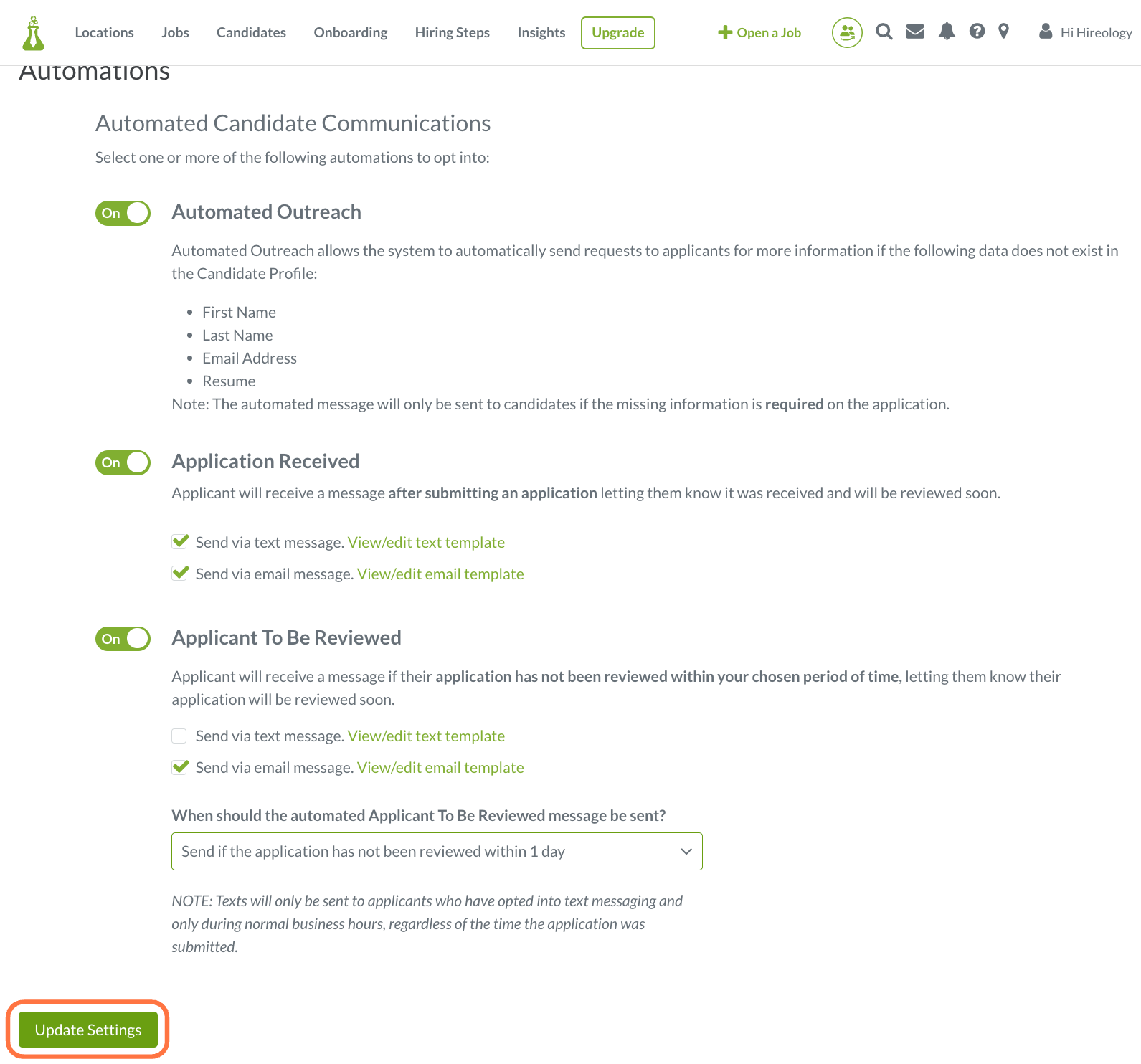 Viewing / Editing Automated Communication Message Templates
Both the Text and Email automated communication methods include pre-written message templates. You can use them as they are or edit them to make them your own. There are two ways to access these message templates.
From the Automations Page
You can access these message templates directly from the 'Automations' tab under Settings by clicking the links to 'View/edit text template' beside the text and email options. This is a convenient option if you are already on this page.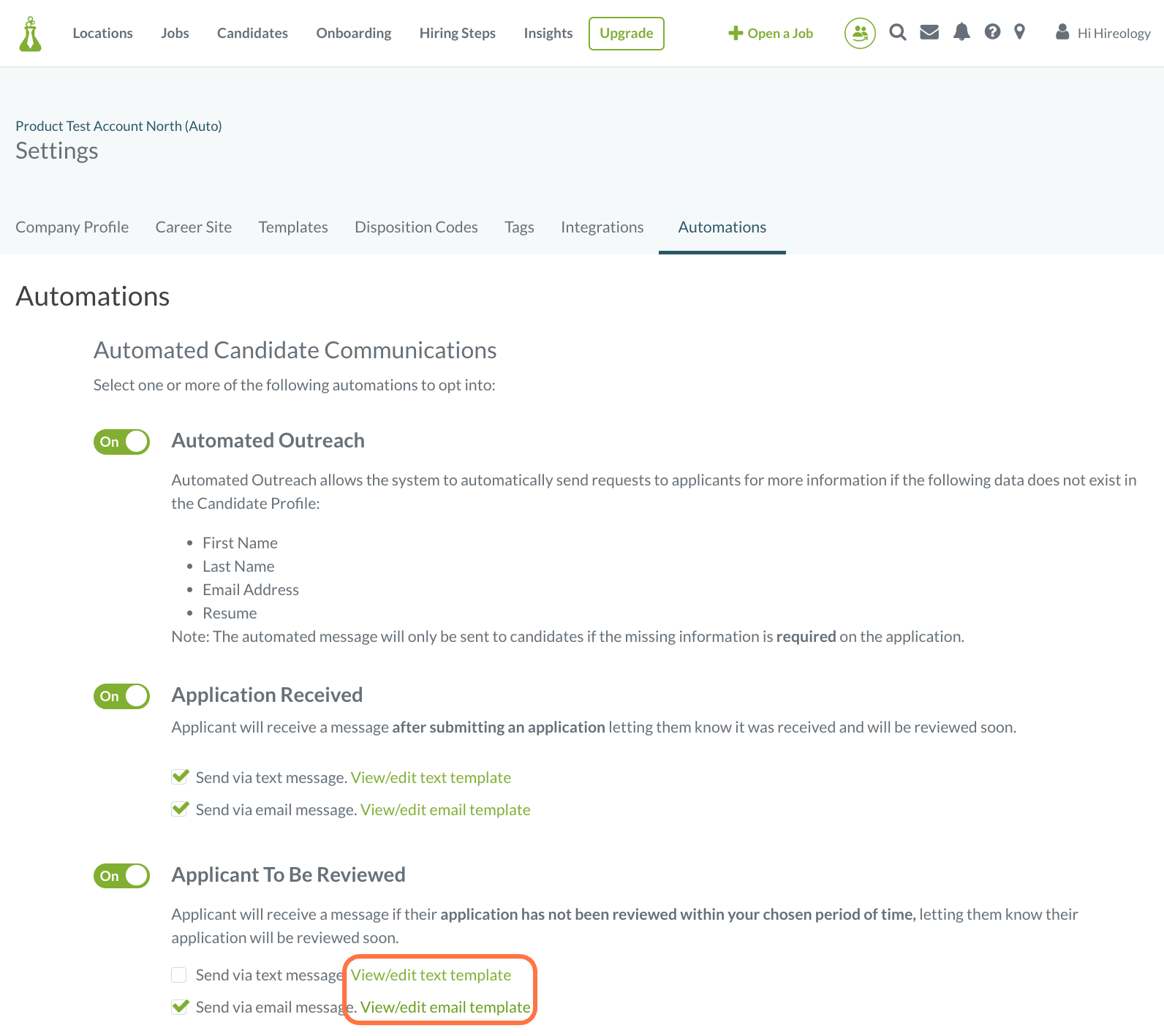 You will be directed to the Templates page where you can edit, as needed, then click 'Save Changes'.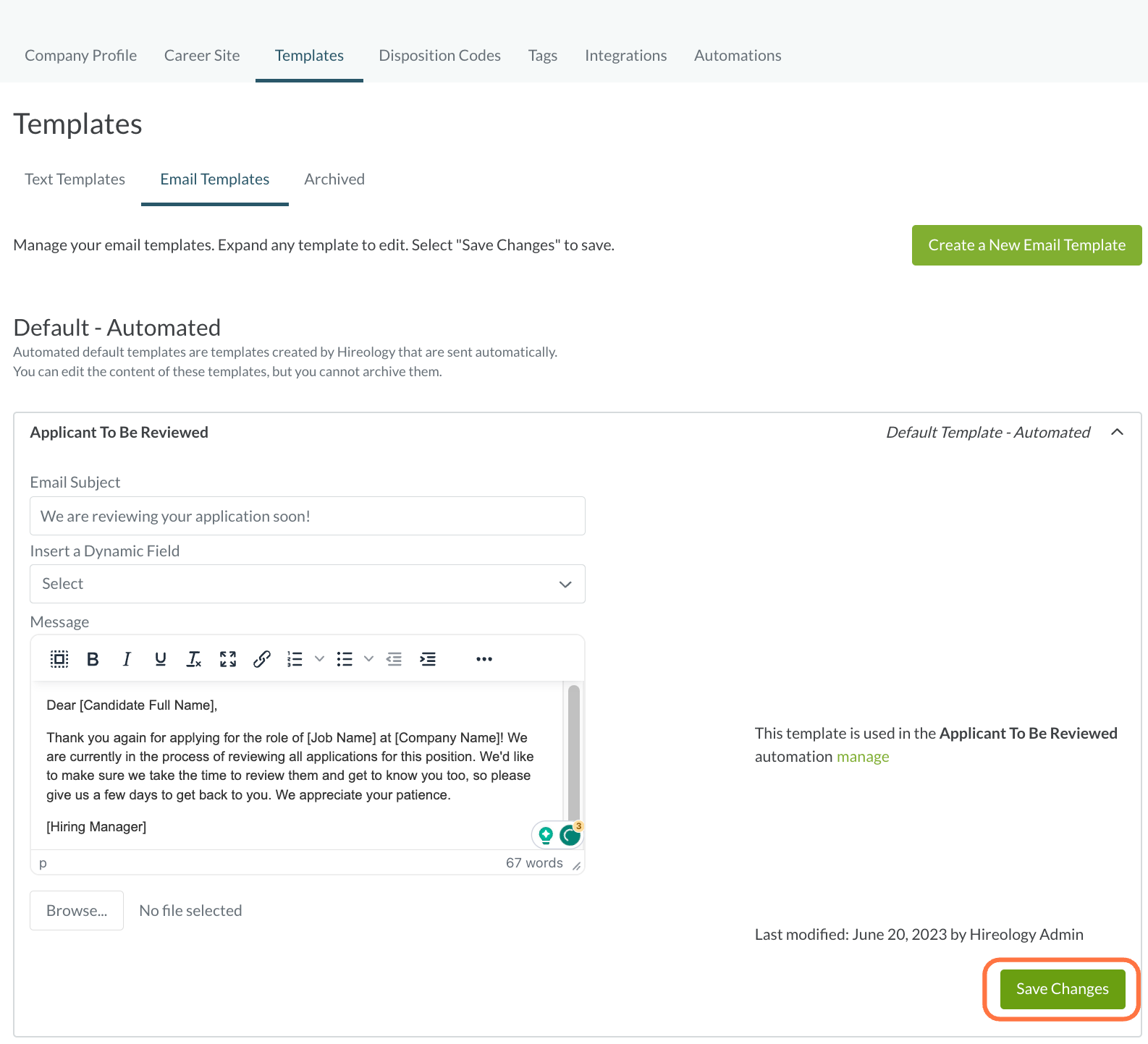 Directly From the Templates Page
To access the Templates page directly, click 'Hi' and choose 'Settings'.

Next, click the 'Templates' tab.

Message templates are categorized by Text and Email. Choose the category you'd like to edit, then click the message template name.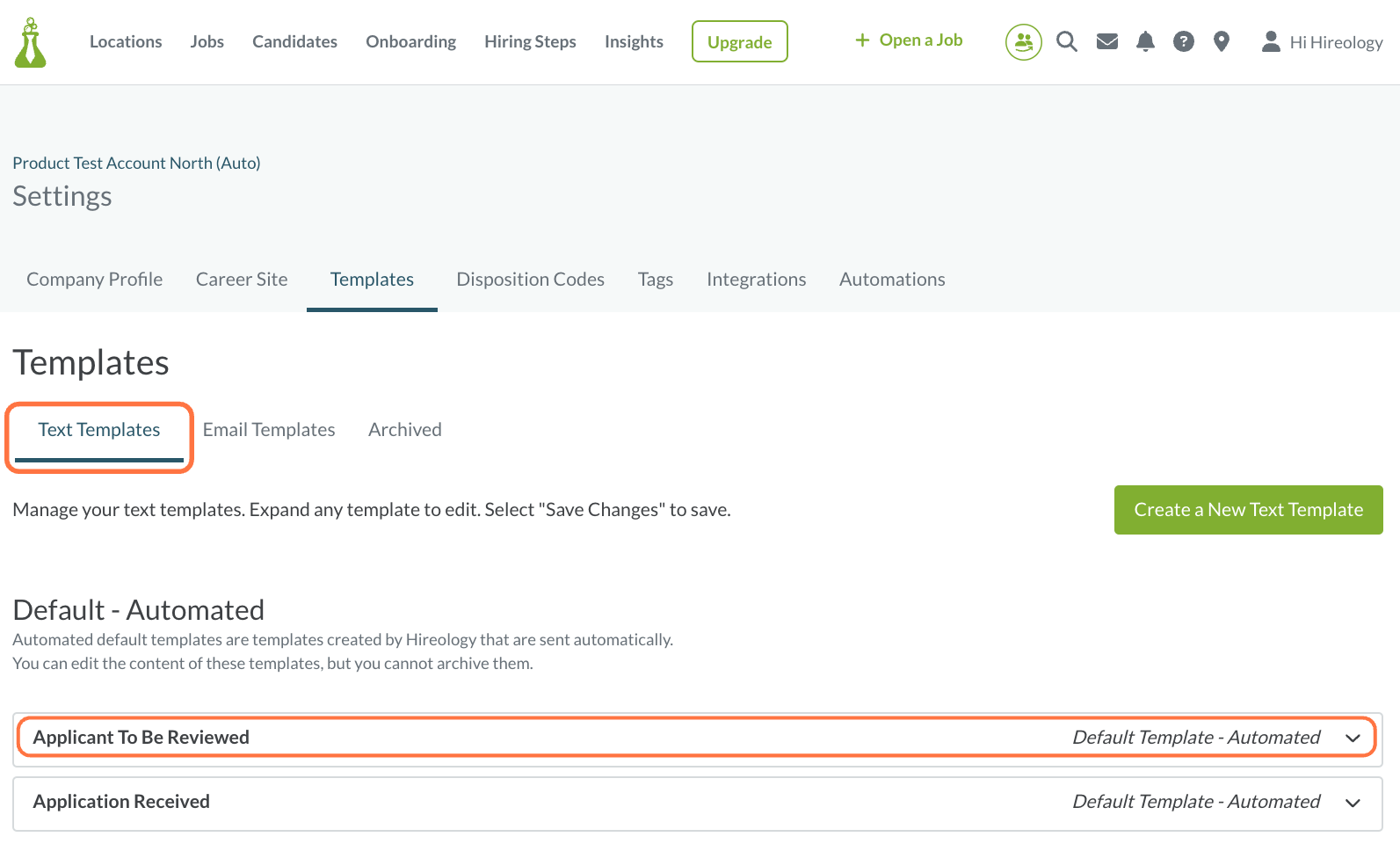 Edit the message as needed and click 'Save Changes'.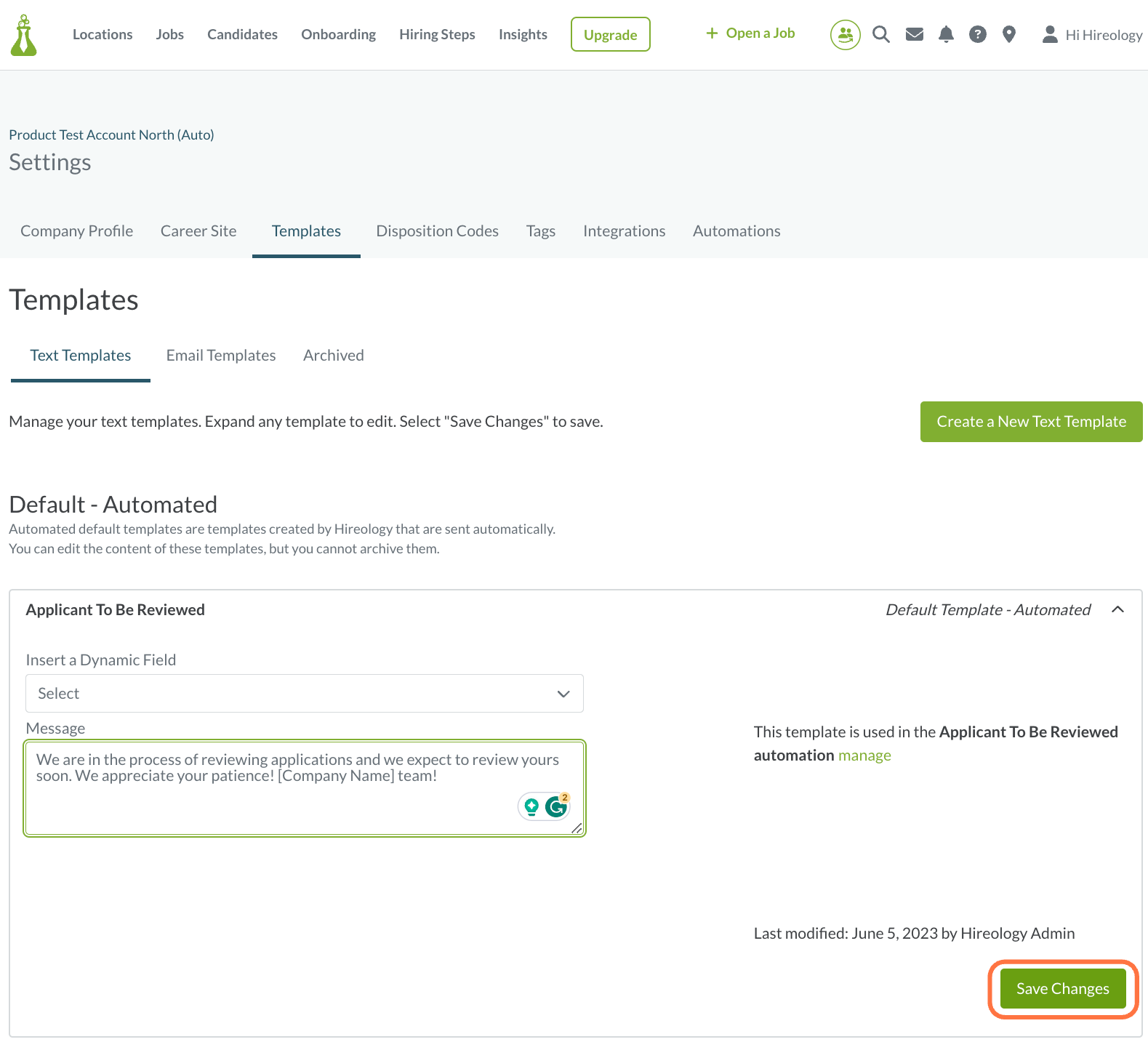 Video
Related Topics