You are able to collect EEOC information on the Hireology application. Due to the sensitive nature of the information, the questionnaire is voluntary on the applicants part and reviewing the data requires a request to the Hireology support team.
In this article we will cover:
How to customize your application the request EEOC information
Navigate to the application you would like to include the EEOC request on through the "hiring steps" tab within your account.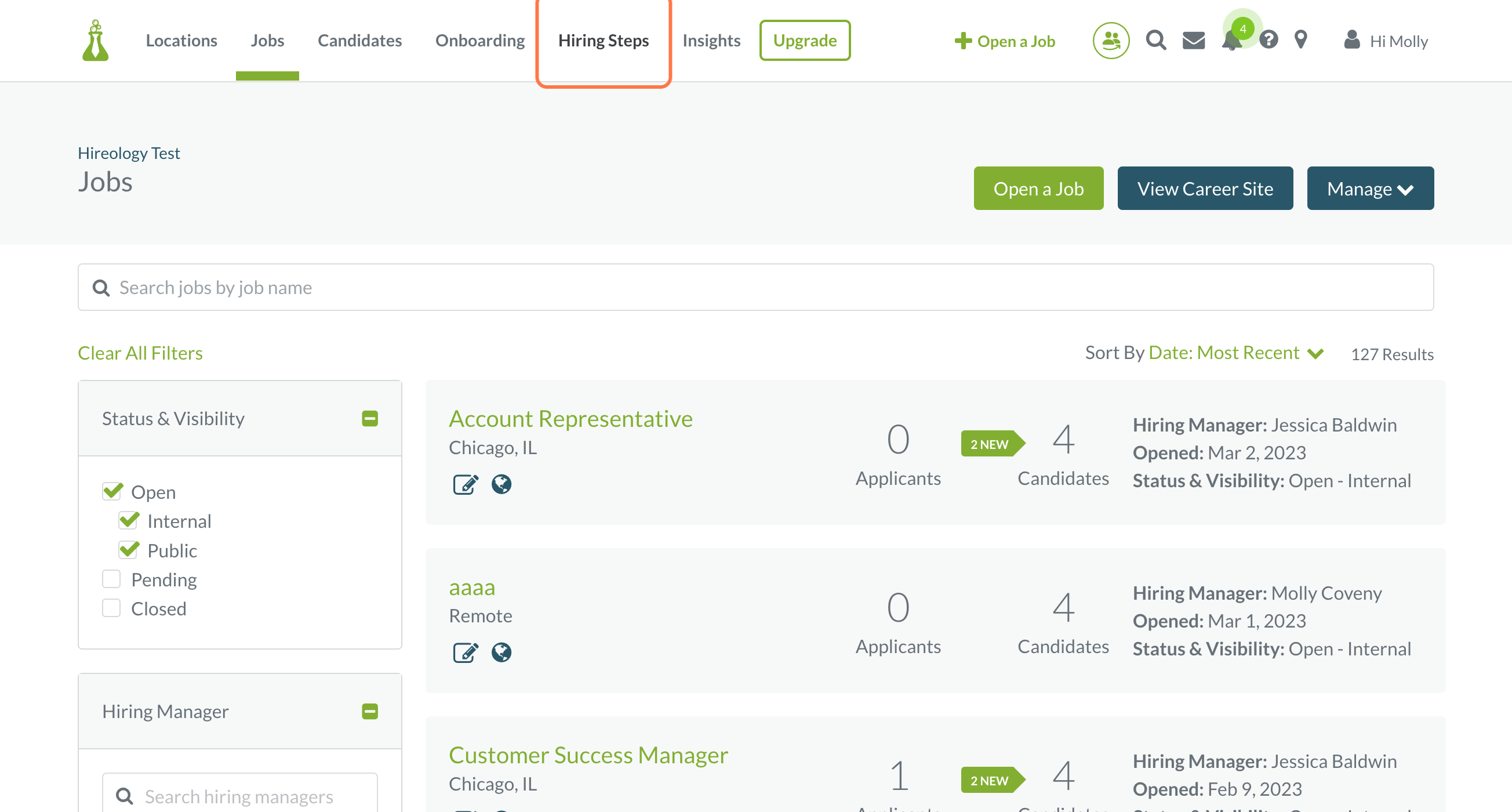 Select 'Applications'.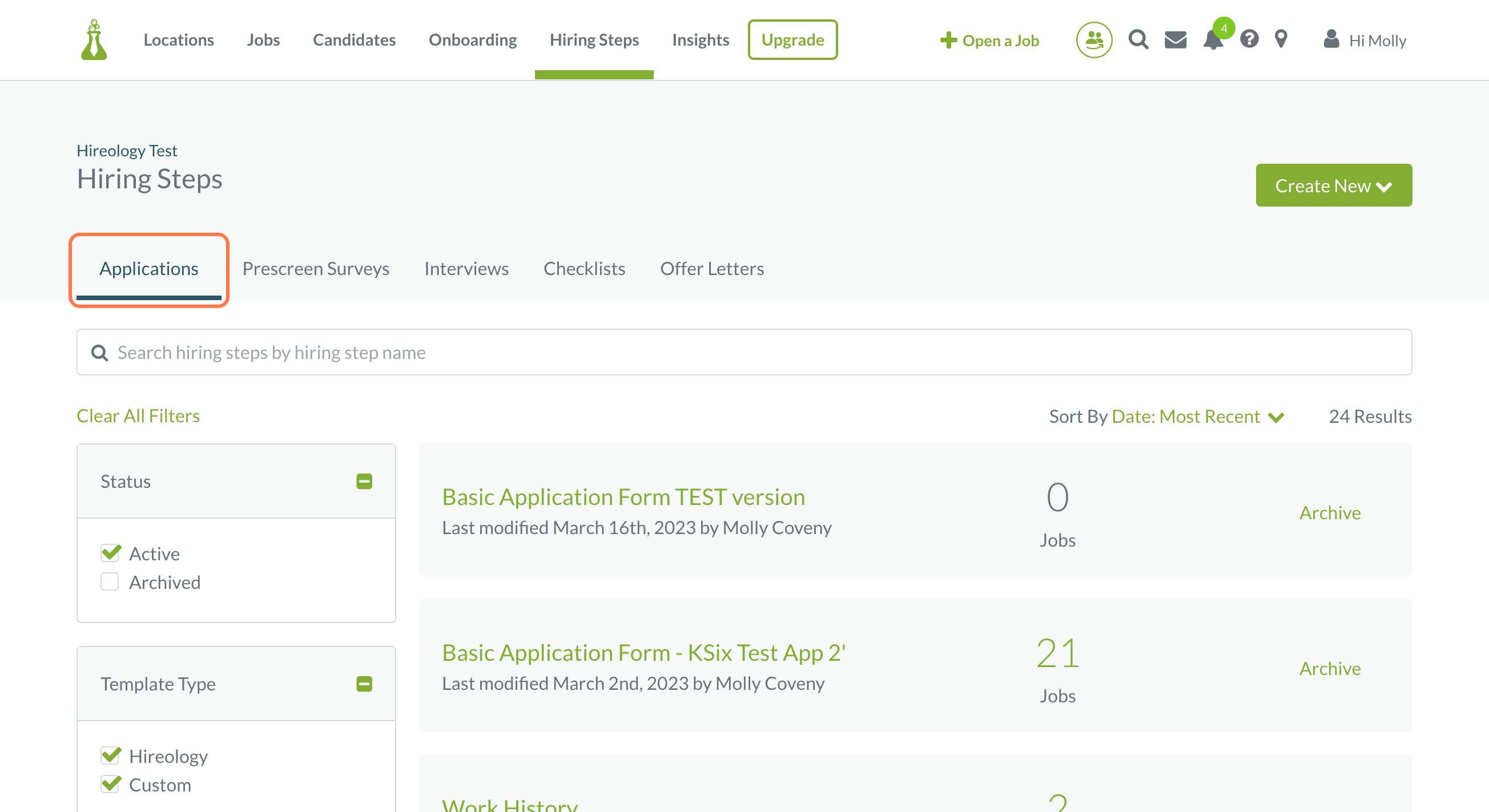 Select the title of the application you would like to edit.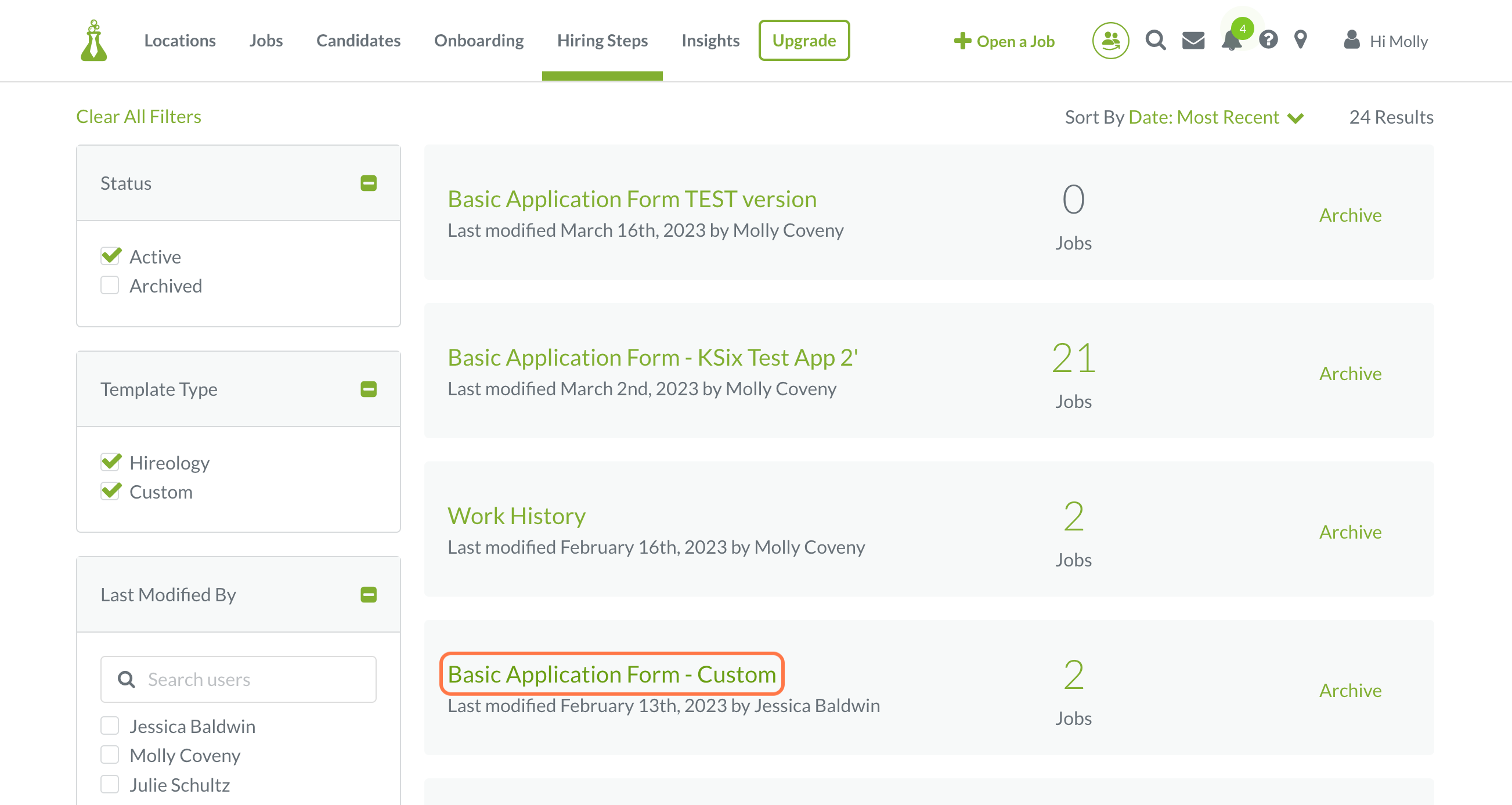 Select 'edit' once previewing the application to start customizing.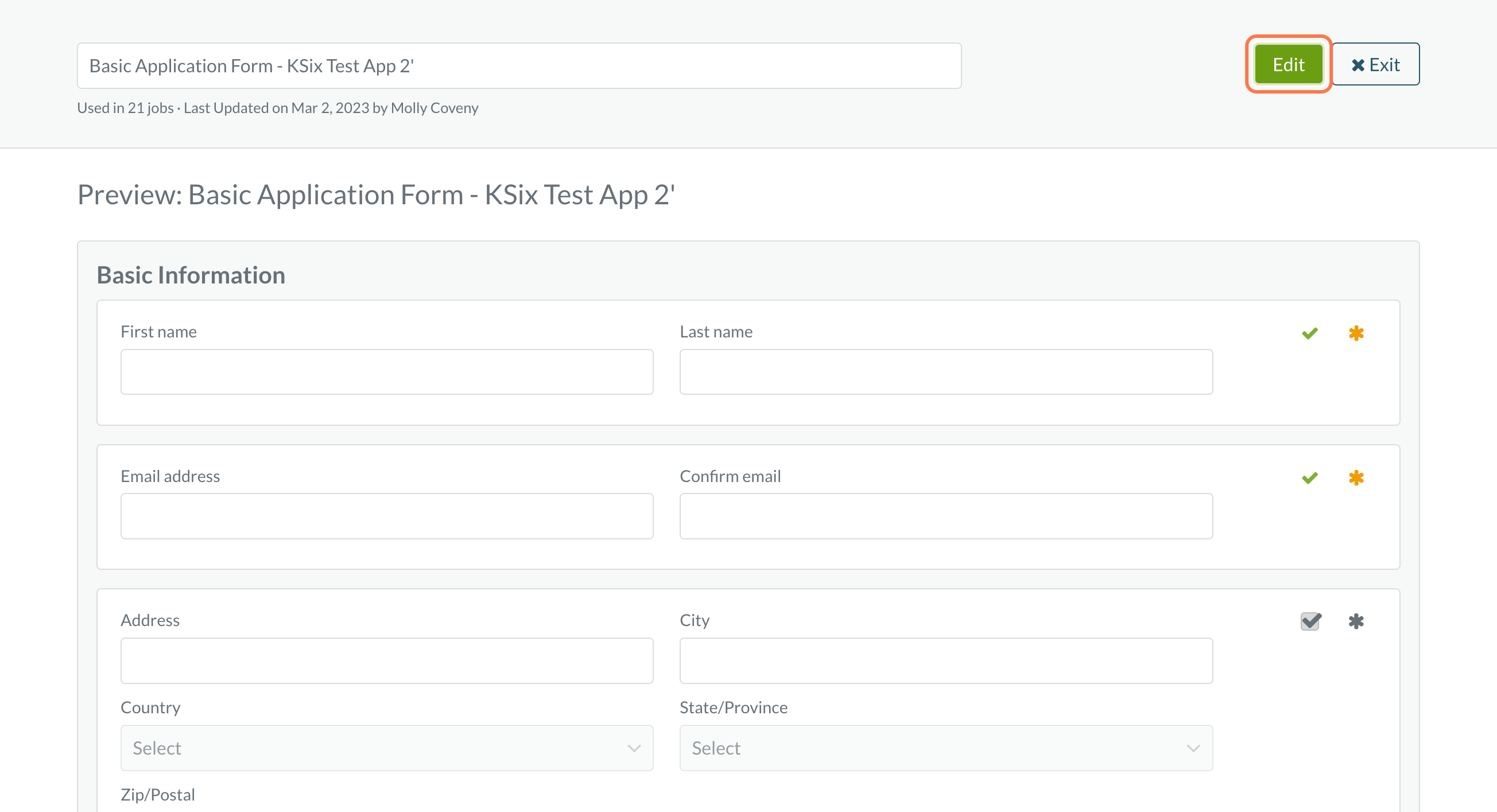 OR
Navigate to the hiring process for a specific job by selecting 'edit job'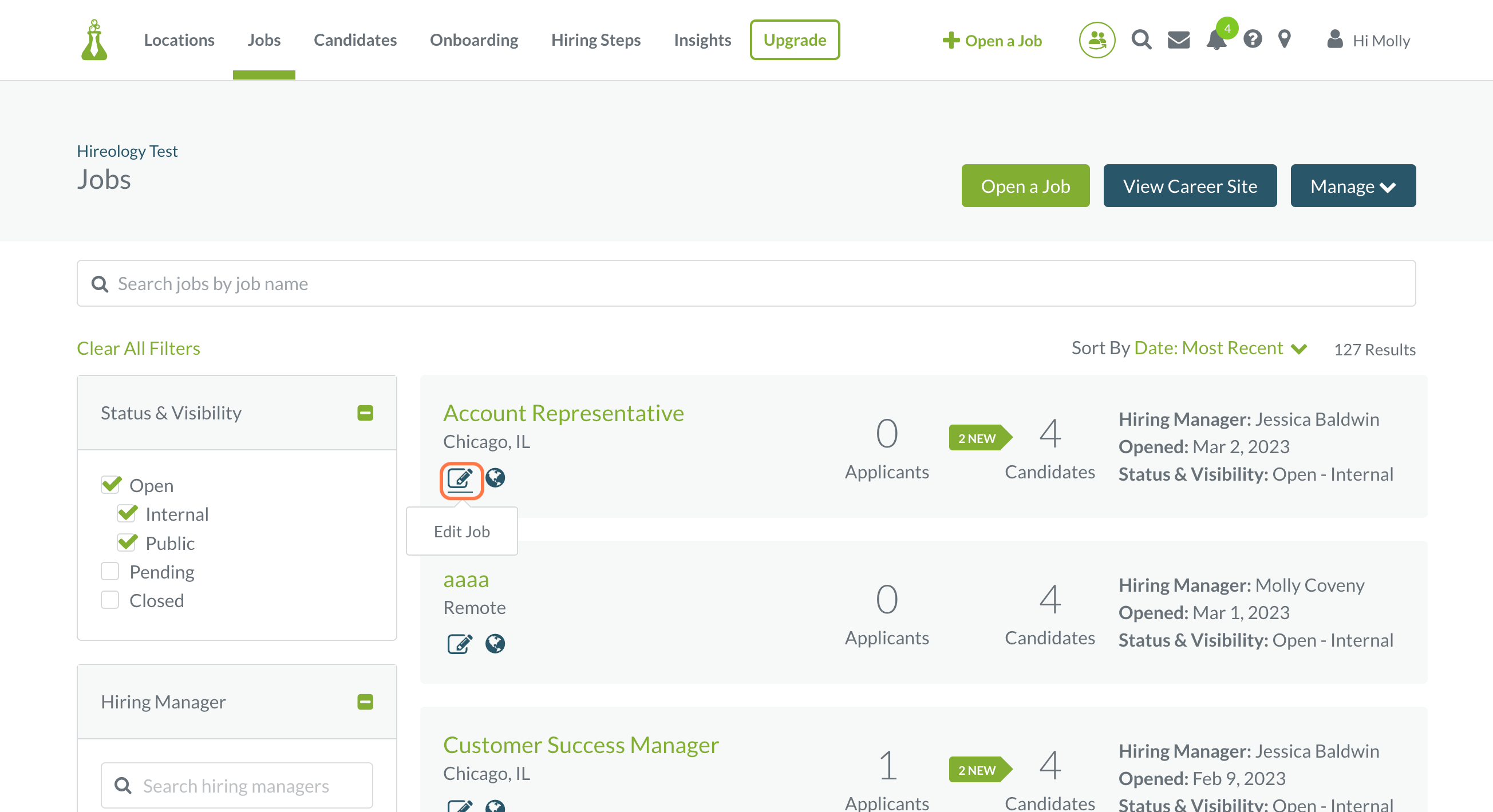 Navigate to the 'Hiring Steps' tab of the edit a job process.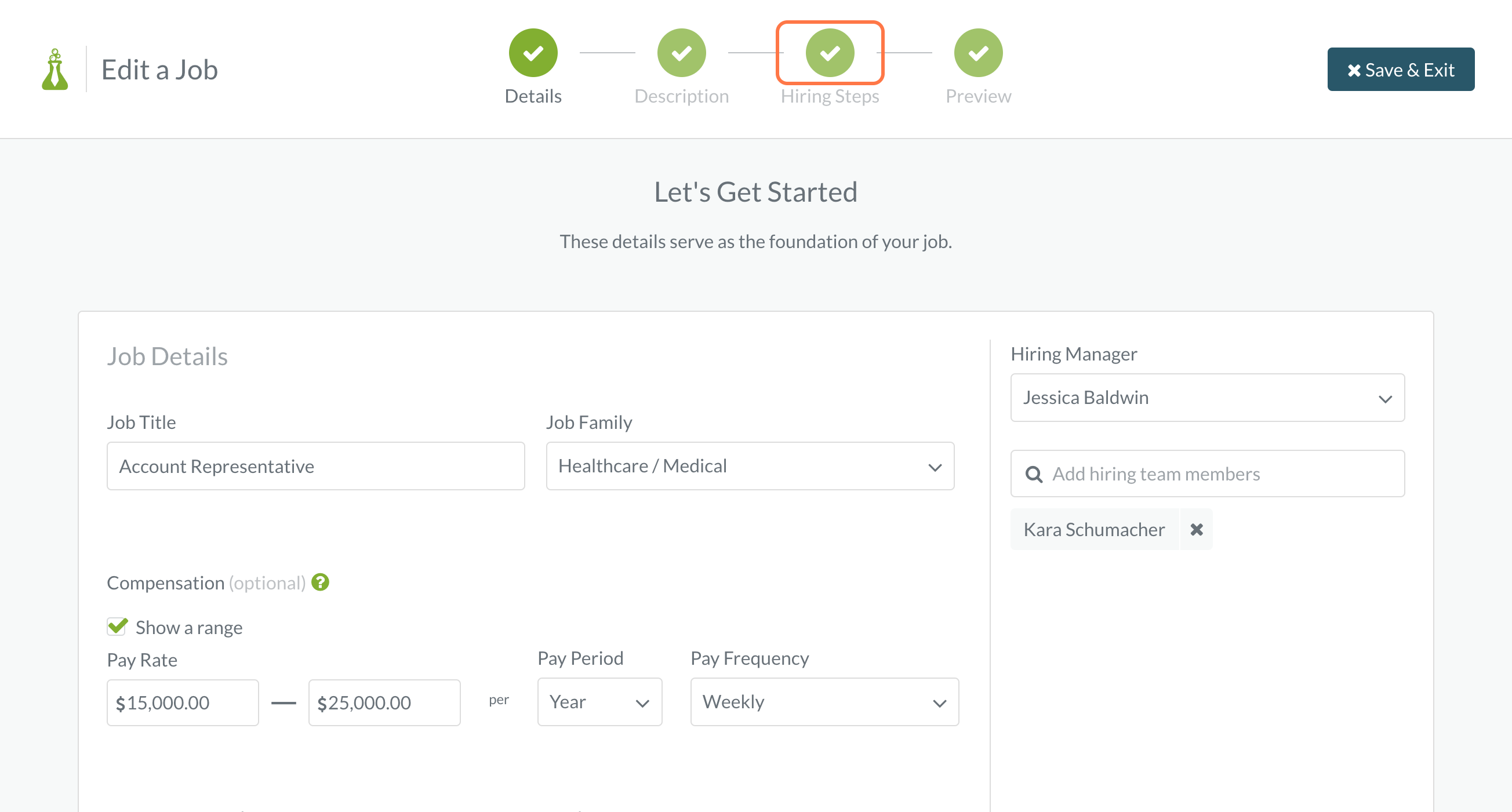 Select 'edit' next to the application step.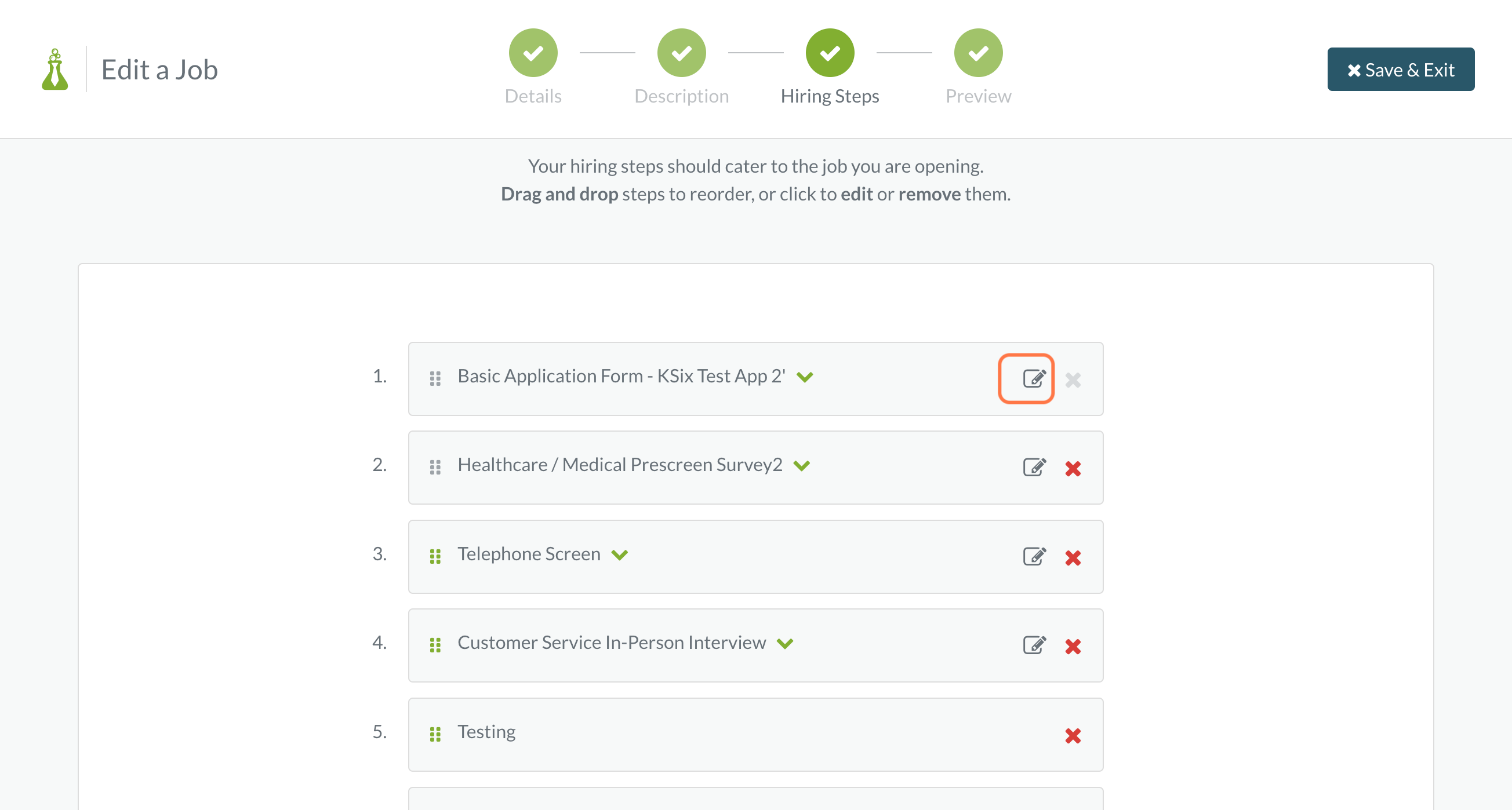 Select 'edit' again to make changes to the application.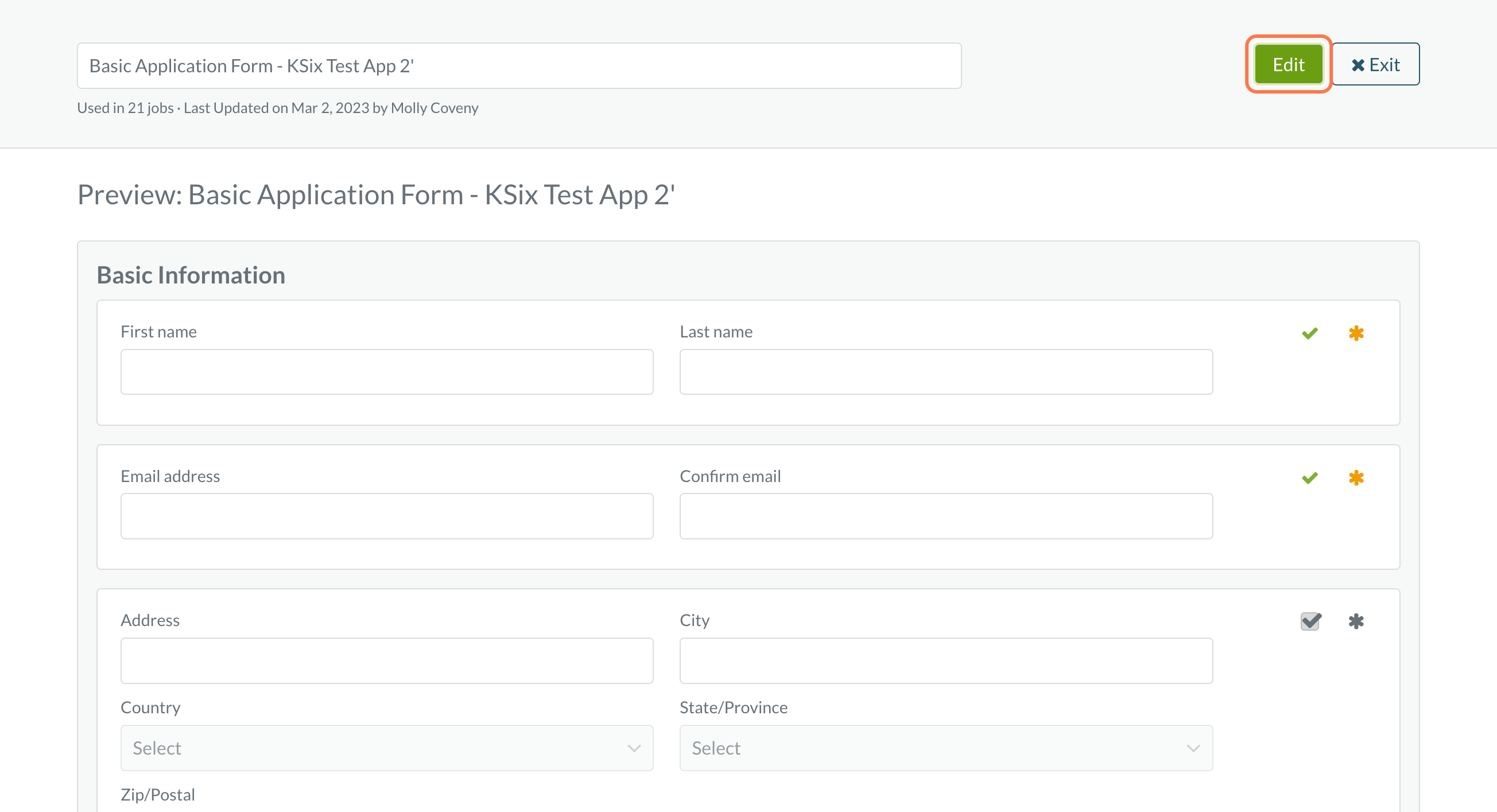 Once you are editing the application, navigate to 'Other Information' section.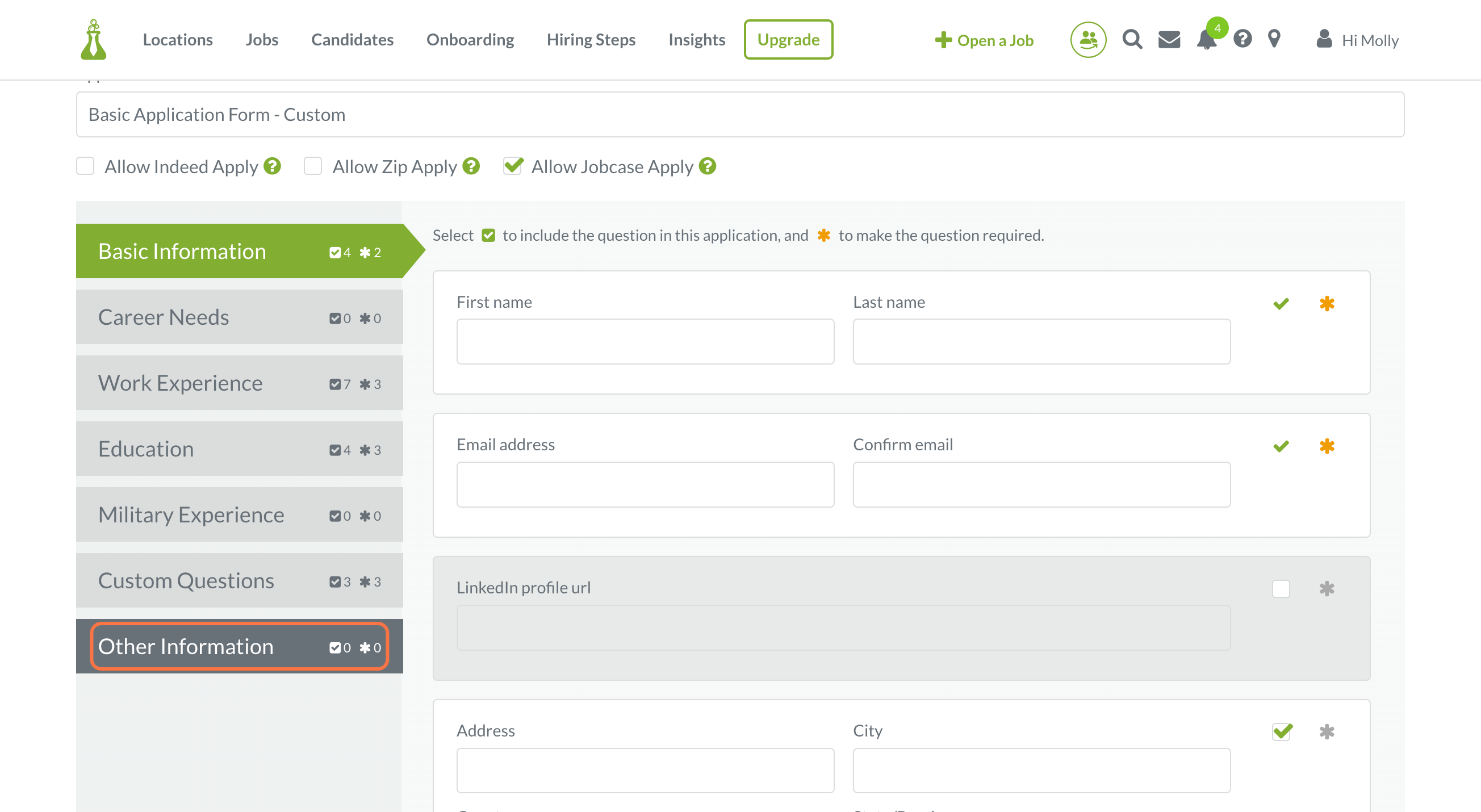 Select the check box next to the 'Voluntary Equal Employment Questionnaire' to include it on the application.
Note: You will not be able to select the 'star' to require these questions.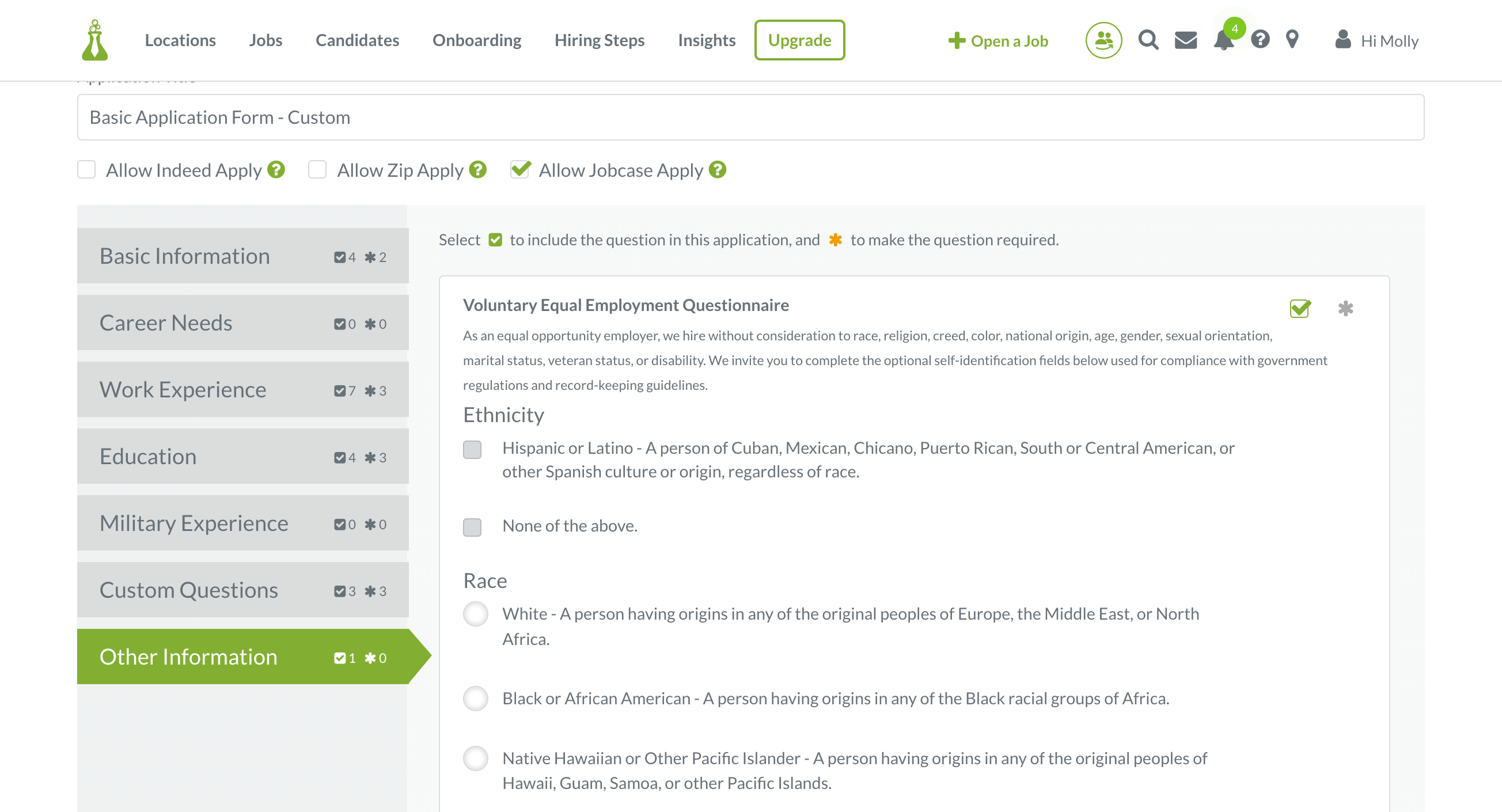 Select 'Save' in the upper right hand corner to save the change.
The applicant experience completing the EEOC form
When an applicant is filling out the EEOC form, they will be required to select an option from the drop down fields. However, they are able to select 'Decline to self identify'.
How to review EEOC data
Due to the sensitive nature of the EEOC form, to review the data you will need to reach out to Hireology support at support@hireology.com.
Related Topics