This article will walk you through how to make sure your jobs are being successfully posted to your LinkedIn company profile by submitting a ticket to their team.
First, open the LinkedIn Support Center link. Note: Make sure you are logged out of your personal LinkedIn account by clicking on your profile in the top right corner and select "Sign out."
Once logged out, click 'Create a support ticket' on the right side of the screen. Then fill out the contact fields.
For the final field of "Your Question" paste in the following template, replacing your company name and the URLs for your Hireology career site and your company's LinkedIn profile.
Hello. "Company name" has open jobs through Hireology that aren't being posted to the LinkedIn Company Profile. Can we please update this LinkedIn Profile to include all open Hireology jobs? Thank you!

Hireology Jobs:

List Hireology Career Site URL

LinkedIn Company Profile:

List Company LinkedIn URL
Note: You can find your Hireology Career Site URL by right clicking the 'View Career Site' button in your Hireology account. As seen below: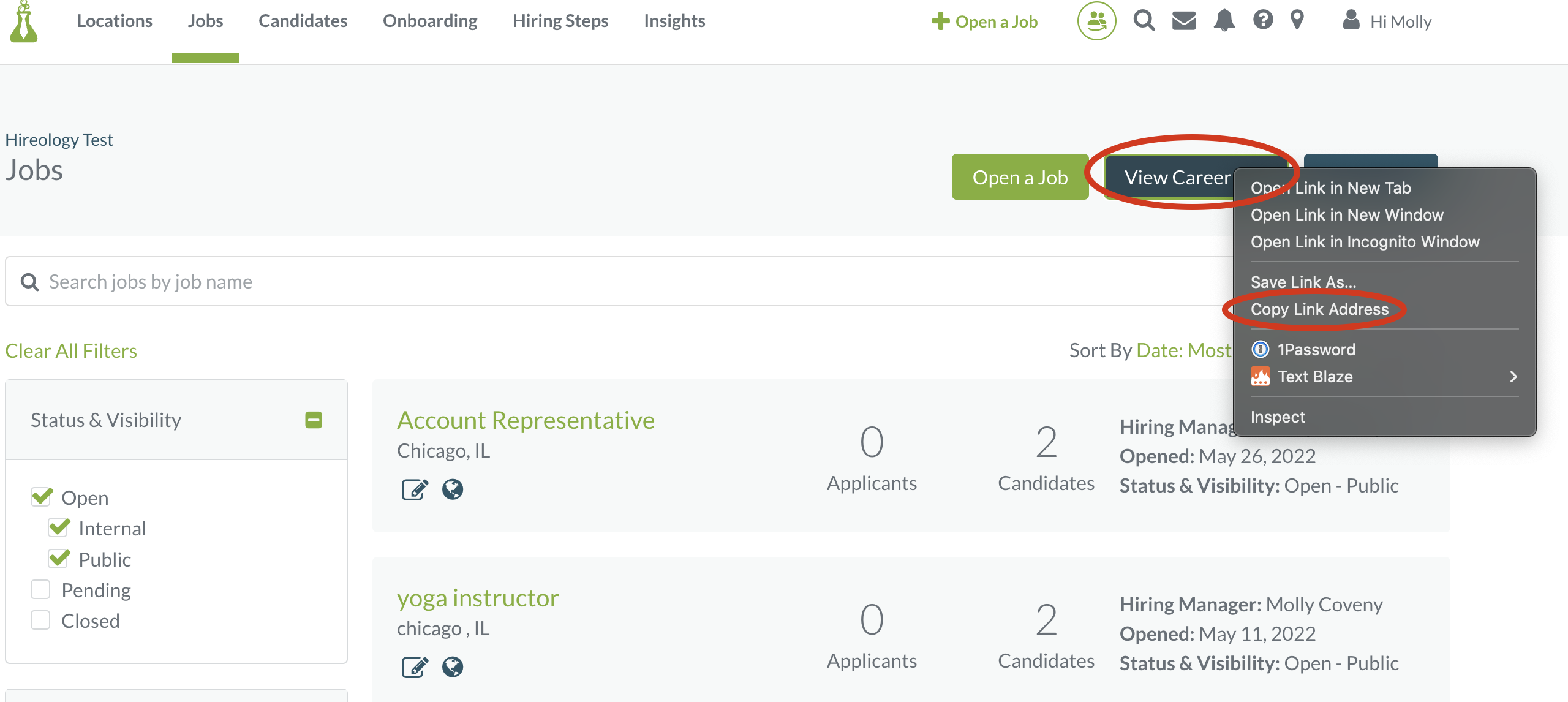 Click submit and you should receive a response within 24-48 hours.