Creating a referral program flyer is a great way to further promote your employee referral program around your organization.
In this article we will cover:
Creating a Referral Link
In order to track which referrals are coming from a specific campaign, you can create unique referral links in your Hireology Referrals portal. Follow the steps below to create a new referral link.
Step 1: Log into your Hireology account and click the icon to 'Launch Referrals'.

Step 2: Click the 'Messages' tab.

Step 3: Click the 'Links' tab.

Step 4: Click the '+' symbol.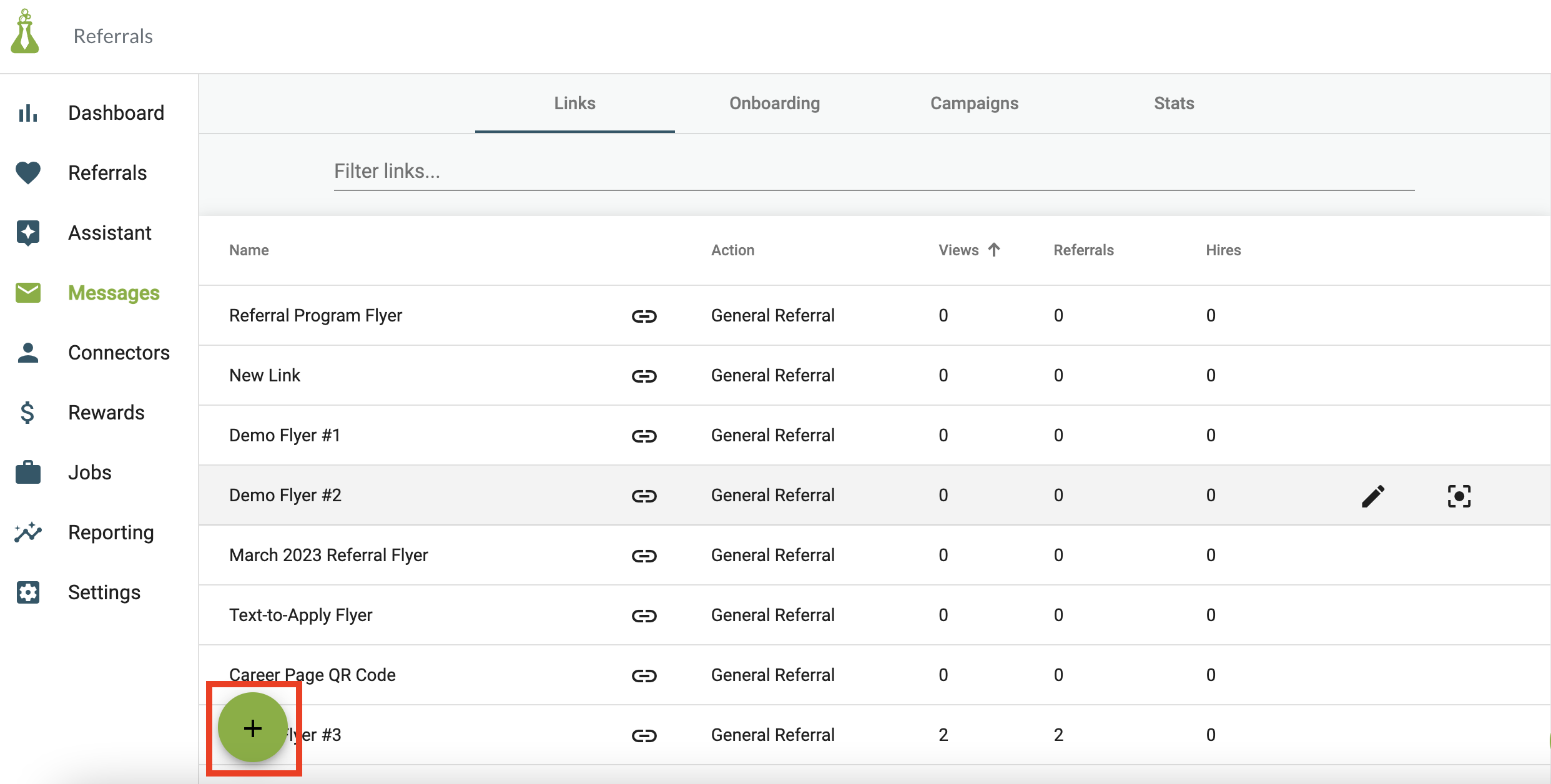 Step 5: Name the referral link, enter any desired details, and click 'Create'.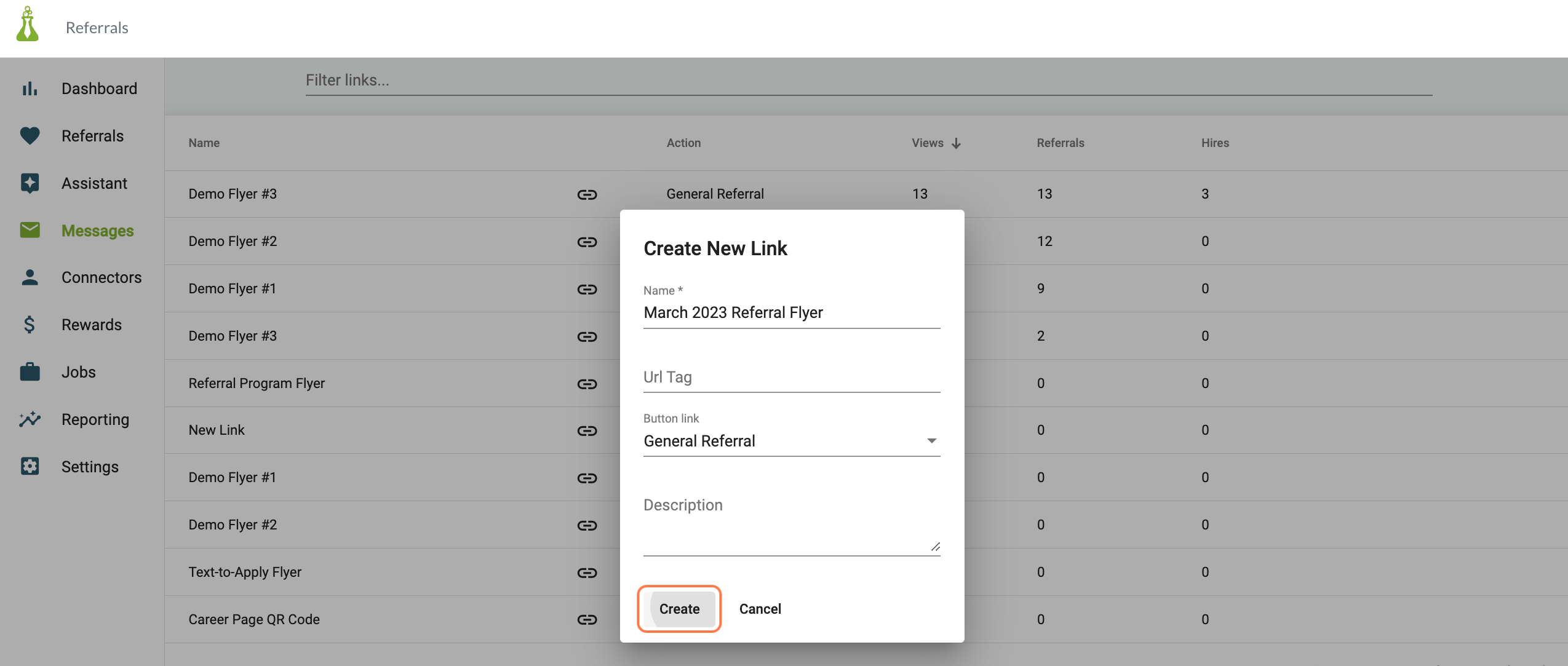 Step 6: Click the URL icon to copy the referral link. You'll paste this into the flyer generator in the following steps.

Creating a Flyer
Follow the steps below to generate a flyer.
Step 1: To generate a flyer, click here.
Step 2: Enter a Description, Subtitle, and Title. For the QR Code and Referral Program URL fields, paste the referral link you created in the steps above.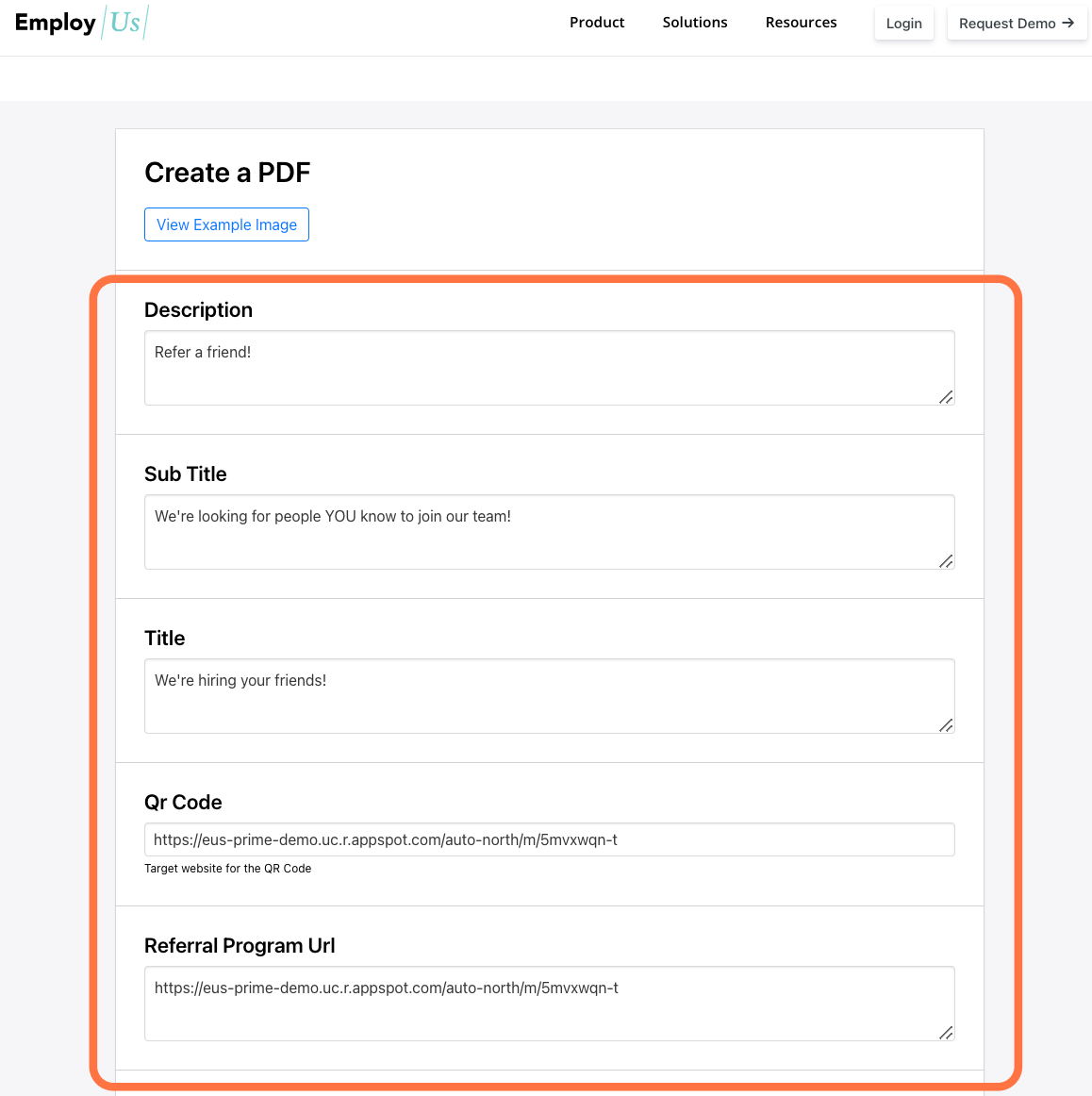 Step 3: Upload your company logo. We recommend using a logo with a white background.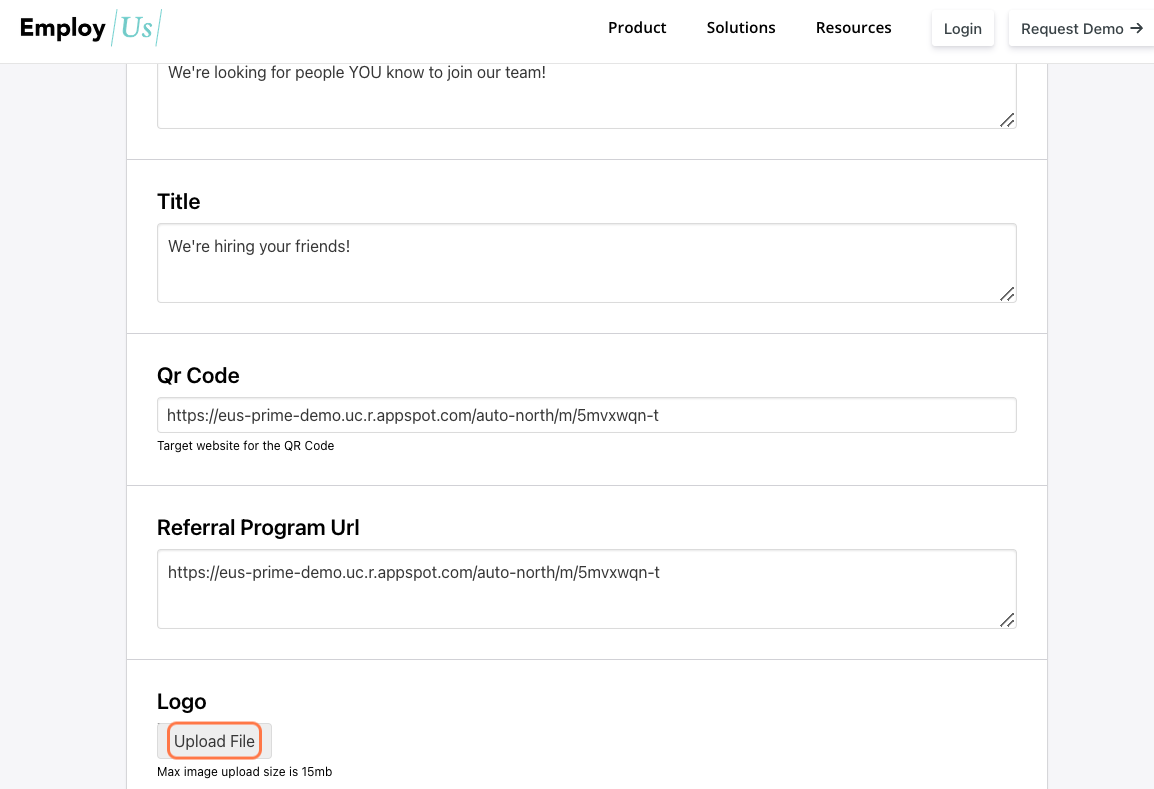 Step 4: Click 'Create PDF'.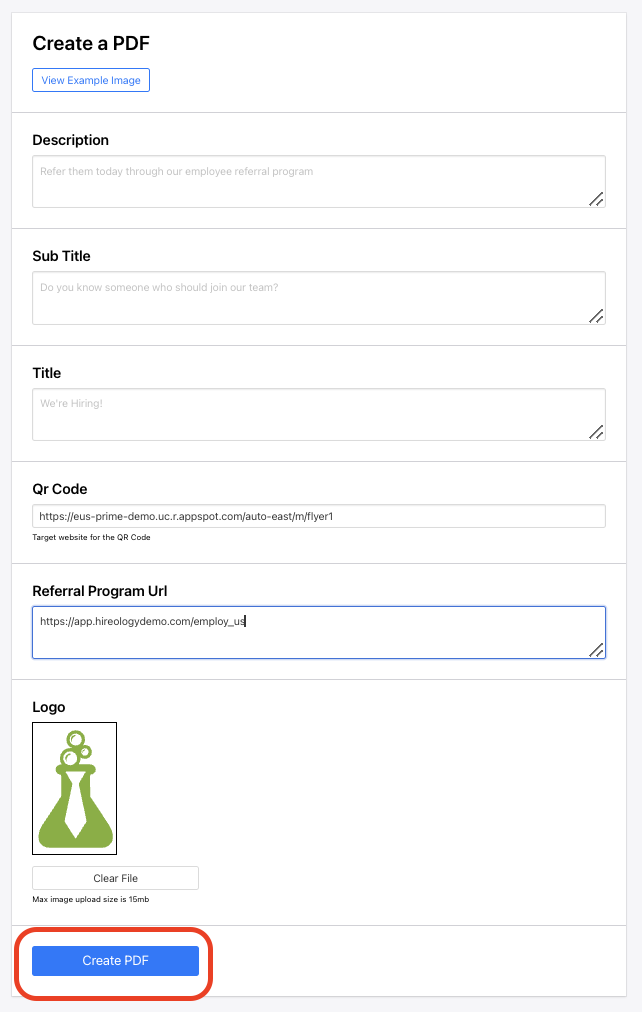 Step 5: You will see a message that the flyer is being generated.

Step 6: When the flyer is ready, click 'Download PDF'.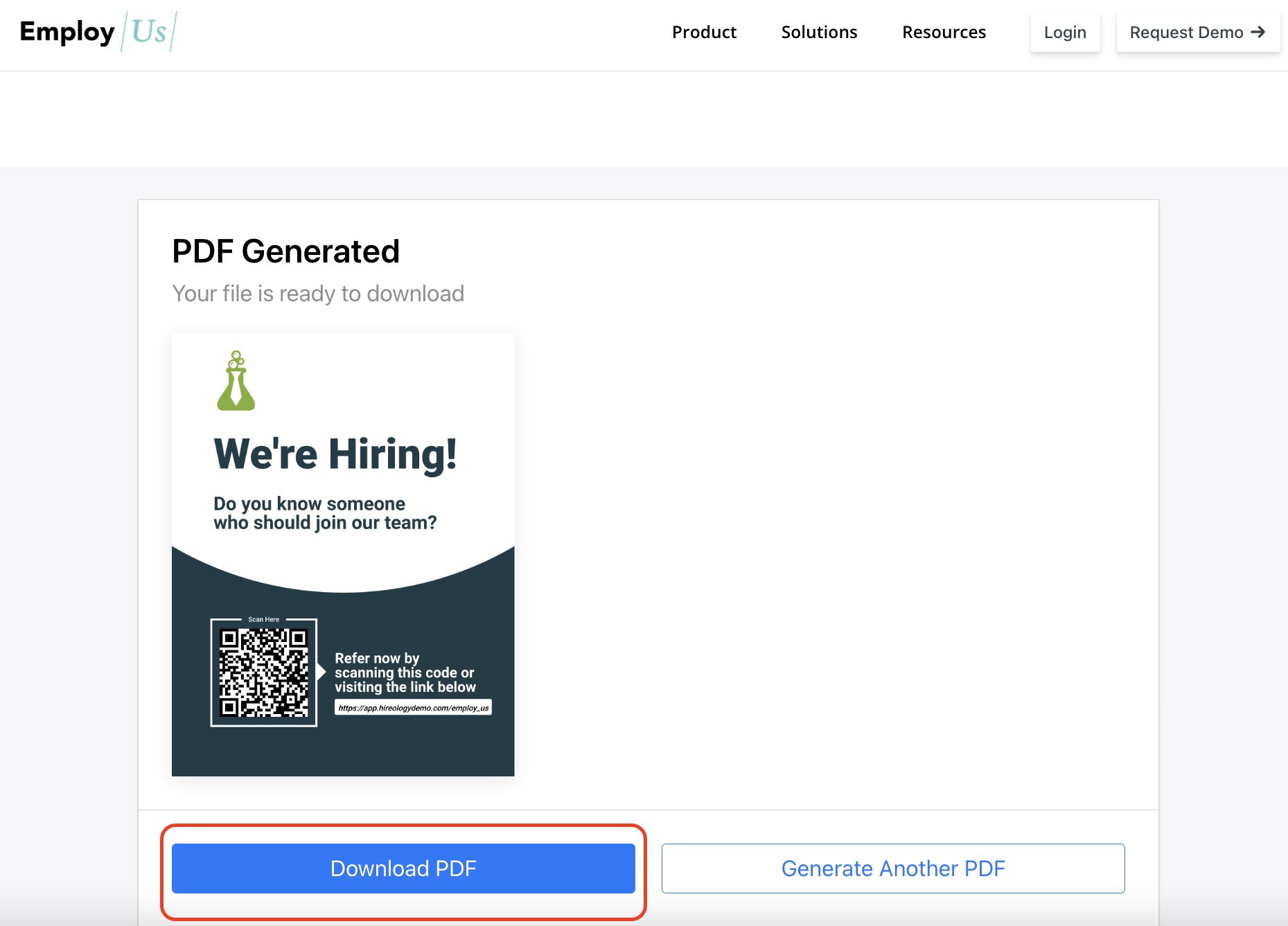 Related Topics