If you want to share your job with potential candidates, you have the option to either manually enter their information into Hireology and send an application to them, or you can send them an invitation to apply for the position via email. You can also use this process to share the opportunity with your company's Twitter, Facebook, and/or LinkedIn followers.
In this article we will cover:
Inviting an Applicant to Apply via Email
A great way to invite someone to apply to an open role is by using the 'Share' feature to send the job to their email address. To do this, click the 'Jobs' tab in the top, left of your Hireology account, then click on a job title.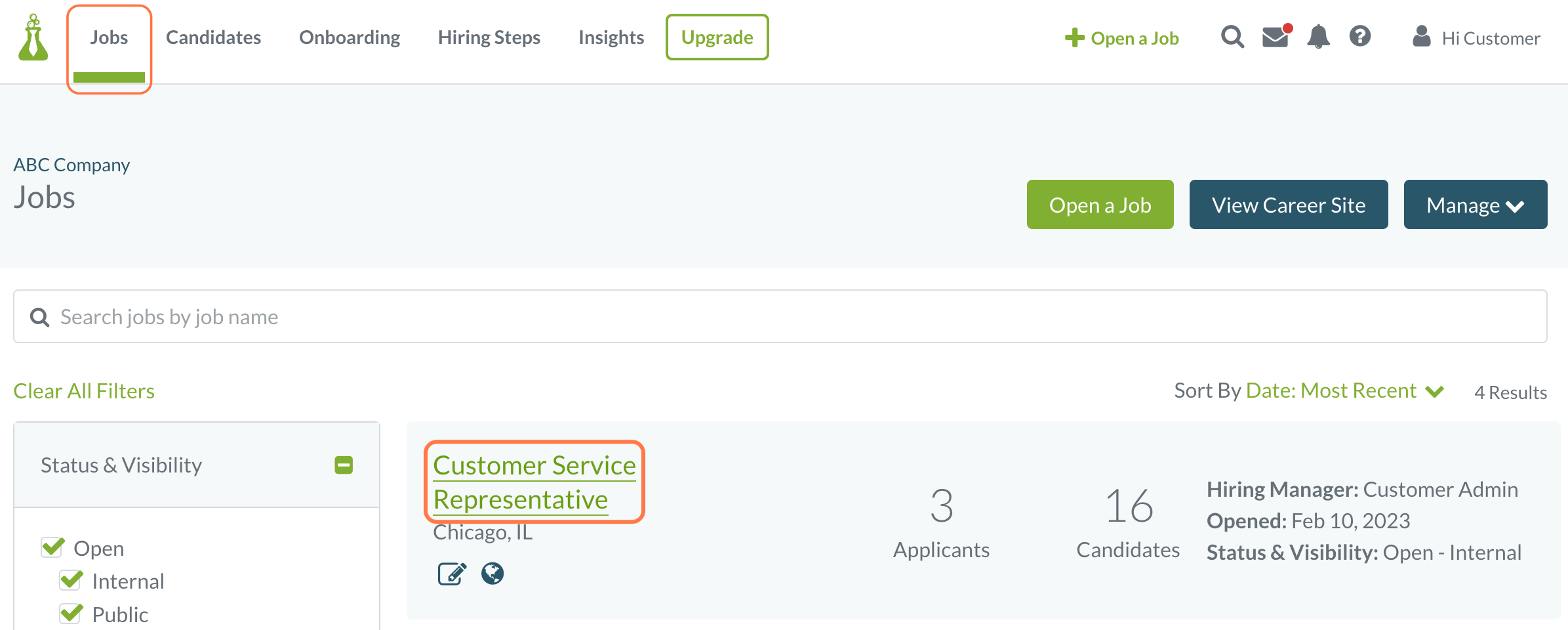 Next, click the 'Share' button in the top, right section of the page.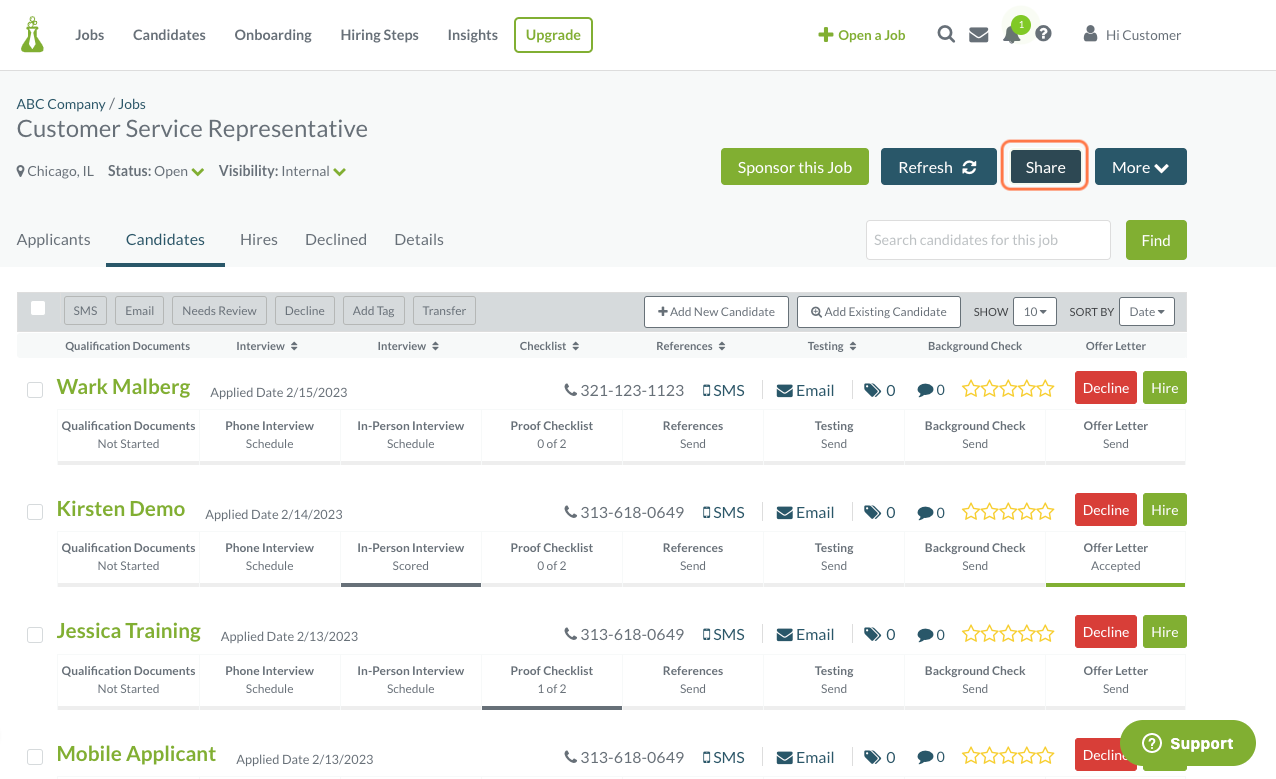 Click 'Email Job'.

Enter the email address of the person you'd like to share the job with. You can also edit the subject line and email message as needed.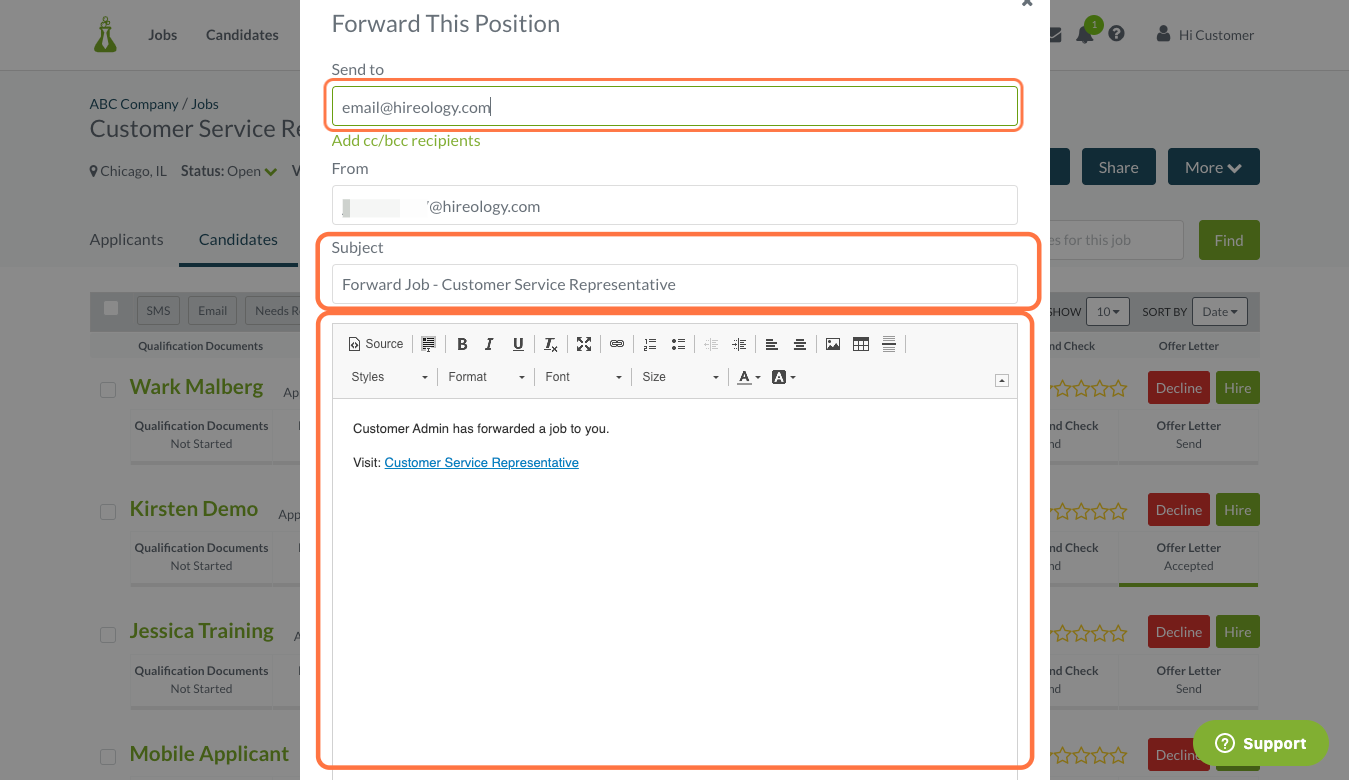 Click 'Send' to complete.

Other Job Sharing Options
In the 'Share' modal, you can also copy the specific job link to share and/or choose a social media source to share the position with.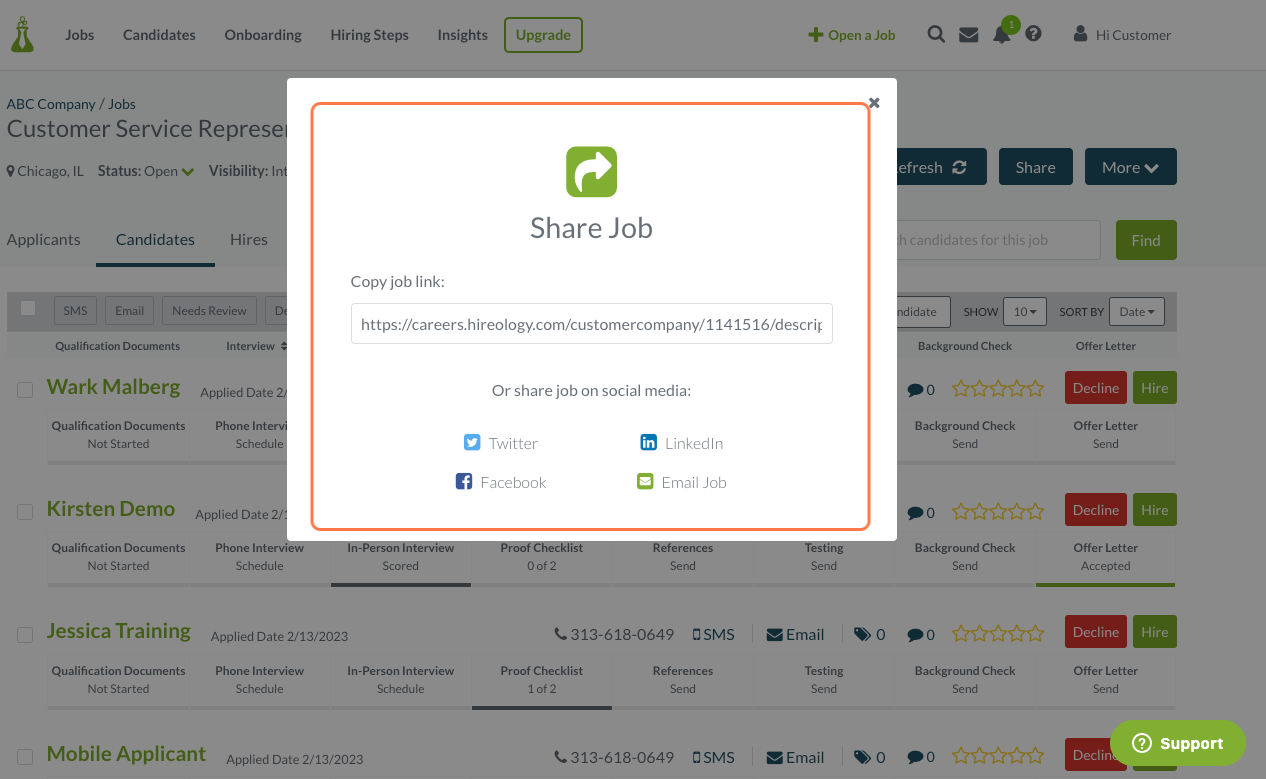 Video Tutorial
Related Topics