If you wish to have certain users receive email notifications for Background Check and Caliper Assessments completions, regardless of who places the order for the check or assessment, you are able to do so within your Hireology account.
In this article we will cover:
How to set up email notifications for background checks and caliper assessments
Click on the 'Hi [Your Name]' button in the upper, right hand corner of your account. Then select 'Users' from the dropdown menu.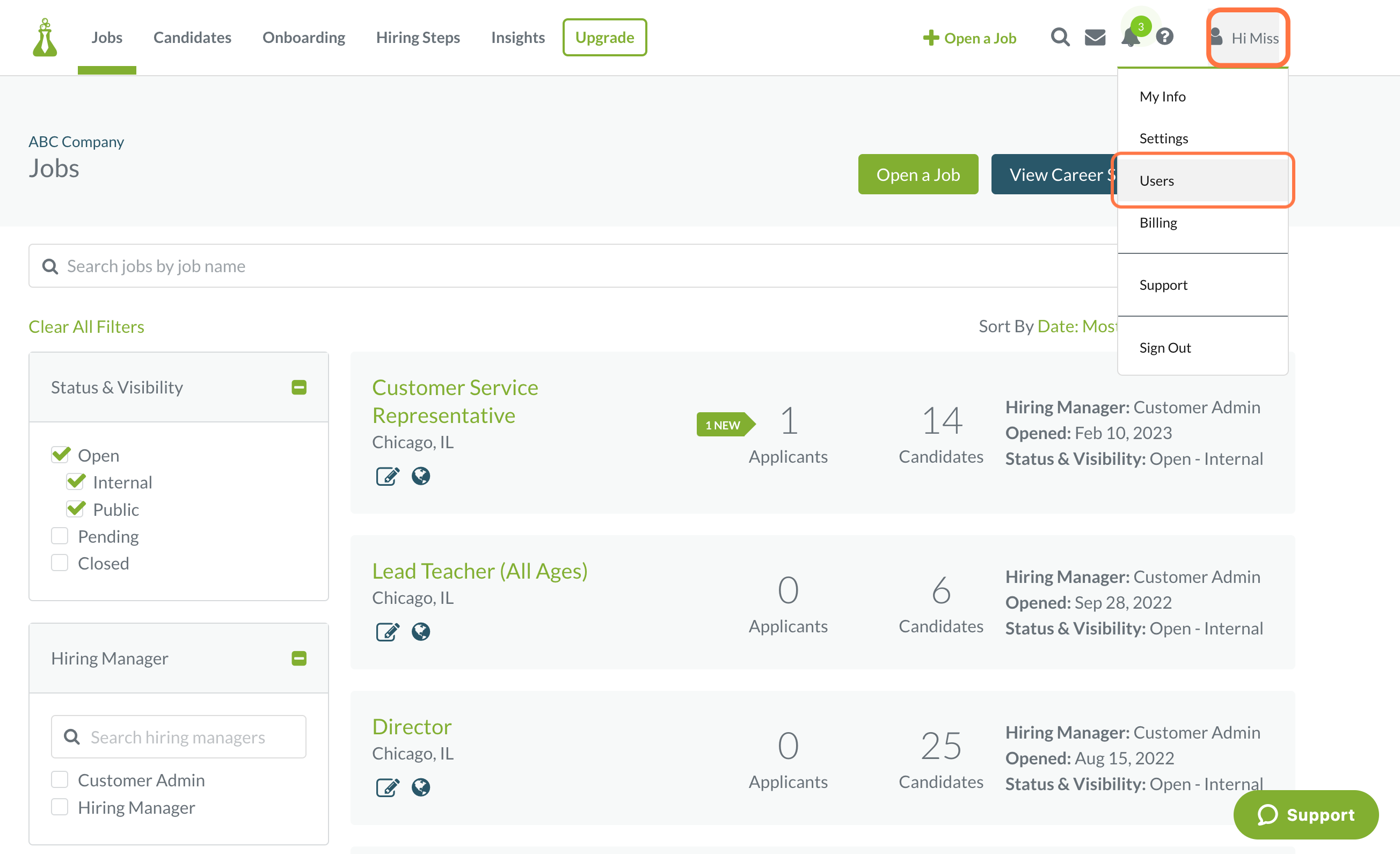 On the 'Users' page, click on the 'Notifications' tab.

Here you are able to search for the user(s) name you wish to be notified for Background Check and/or Caliper Assessments completions.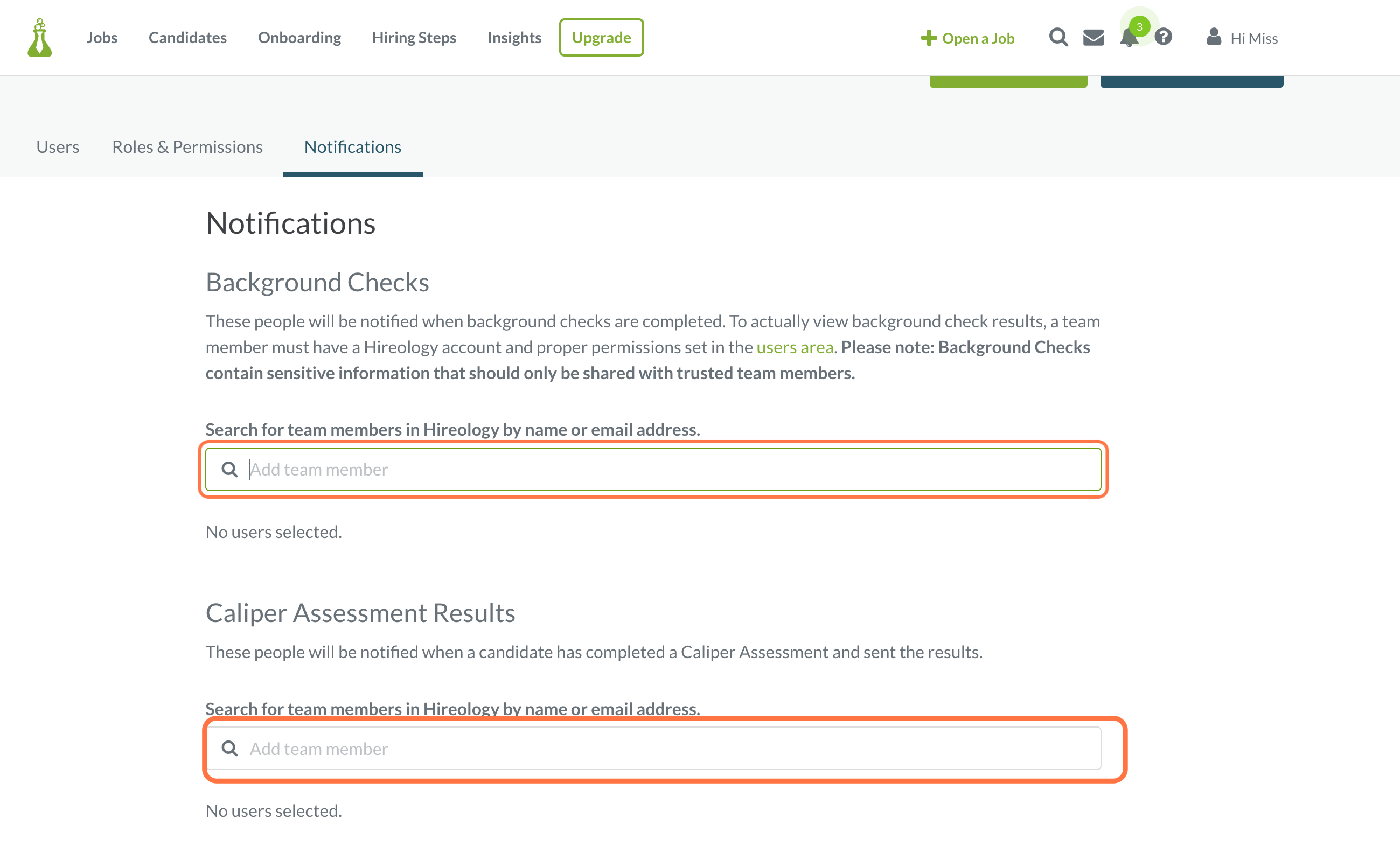 If you wish to remove a team member from receiving these notifications, simply click the 'x' to the right of their name and they will be removed.
Note: To actually view background check results, a team member must have a Hireology account and proper permissions set-up. Background Checks contain sensitive information that should only be shared with trusted team members.
Related topics