If you've included a Prescreen Survey in your Hiring Steps, applicants will be prompted to complete it immediately after submitting their application. They will also receive an email with a link to complete the survey but you can resend the request at any time.
In this article we will cover:
How to Resend a Prescreen Survey
To resend a Prescreen Survey, begin by searching for an applicant or candidate in your Hireology account. After you have clicked their name to open their file, select the 'Documents' tab.
Next, click the 'Prescreen Survey' tab.


Click 'Send Survey'.

Review / edit the message template, then click 'Send'.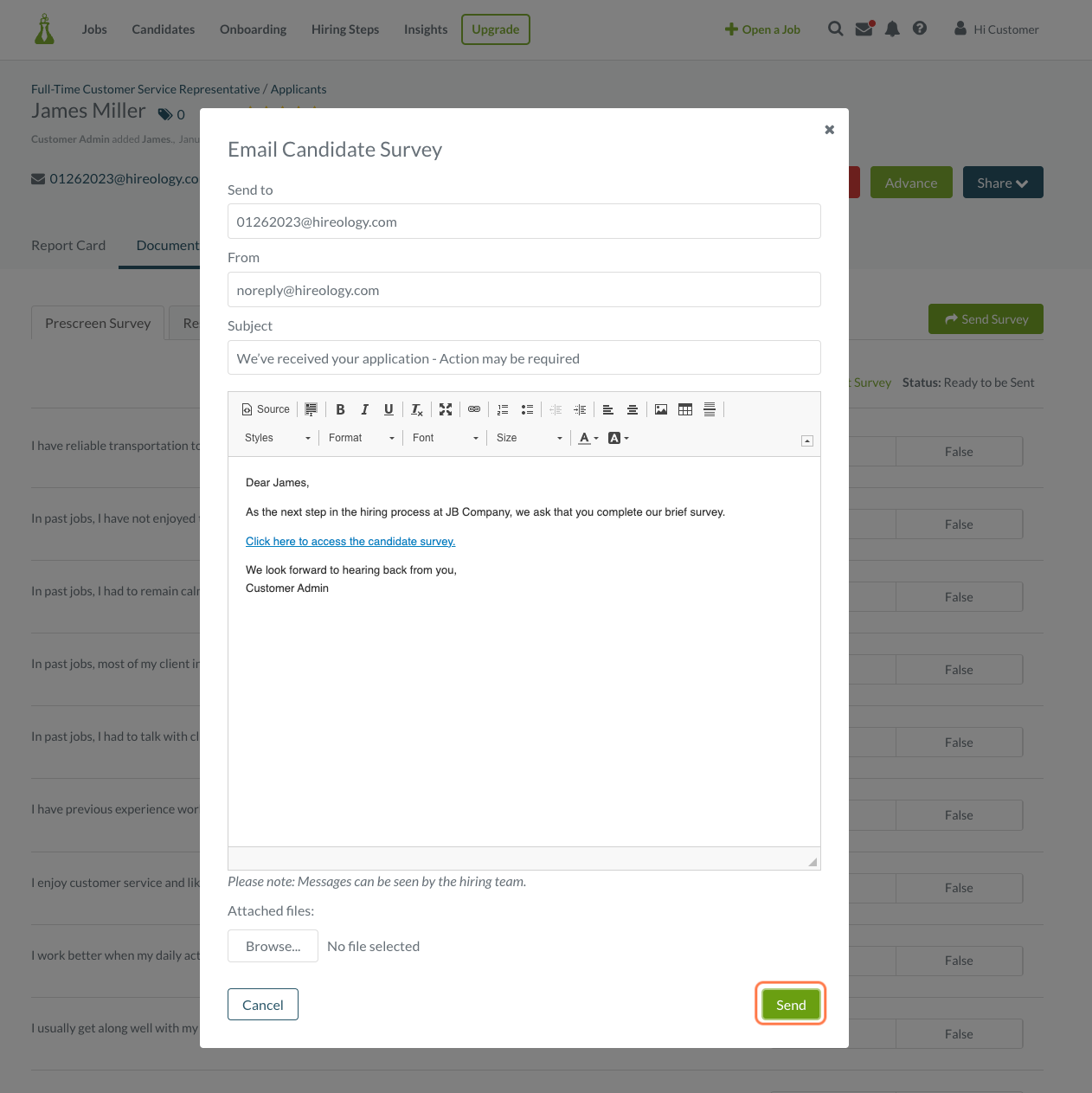 The Status will change to 'Sent and Waiting for Response'.

When the Prescreen Survey is completed, you will receive an email notification and the Status will reflect the person's score.

Related Topics