You can choose which integrations to include for each job that you open. The integrations you select may look the same for each job or could vary depending on the requirements and qualifications for a job.
In this article we will cover:
Selecting Which Integrations Are Enabled/Disabled
Integrations can be added or removed in the Hiring Steps and by default, all available integrations are included. You can modify job-level integrations when opening a new job or editing a job that's already open.
To manage integrations for a new job, click '+Open a job', choose a new or existing job template, then click 'Next' to advance through the job - or click the '3' to reach the Hiring Steps on the third page.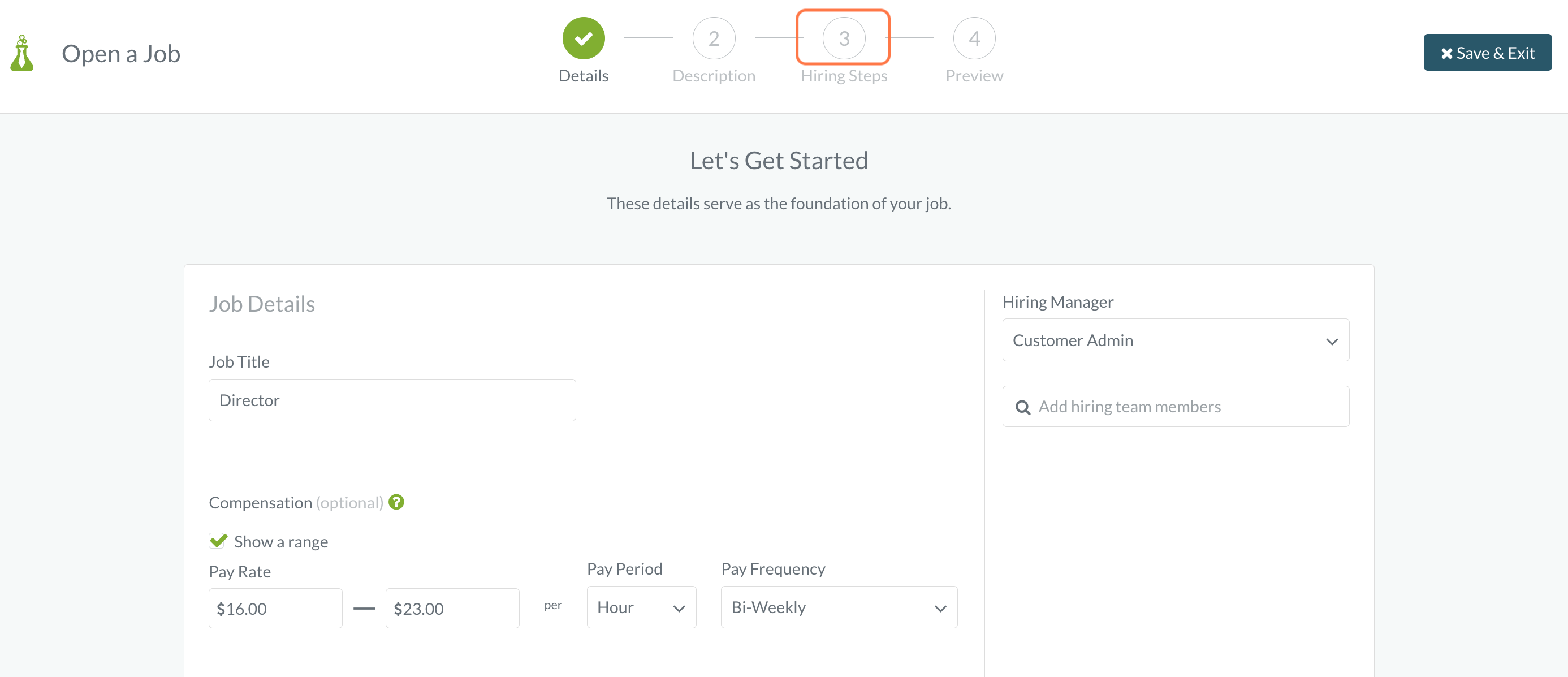 To manage integrations for a job that's already open, click the 'Jobs' tab in the top, left of your Hireology account, then click the edit icon beneath the job.

Click the 'Hiring Steps' bubble in the top navigation to skip to the Hiring Steps page.

To remove an integration, click the red 'x' to the right of the integration.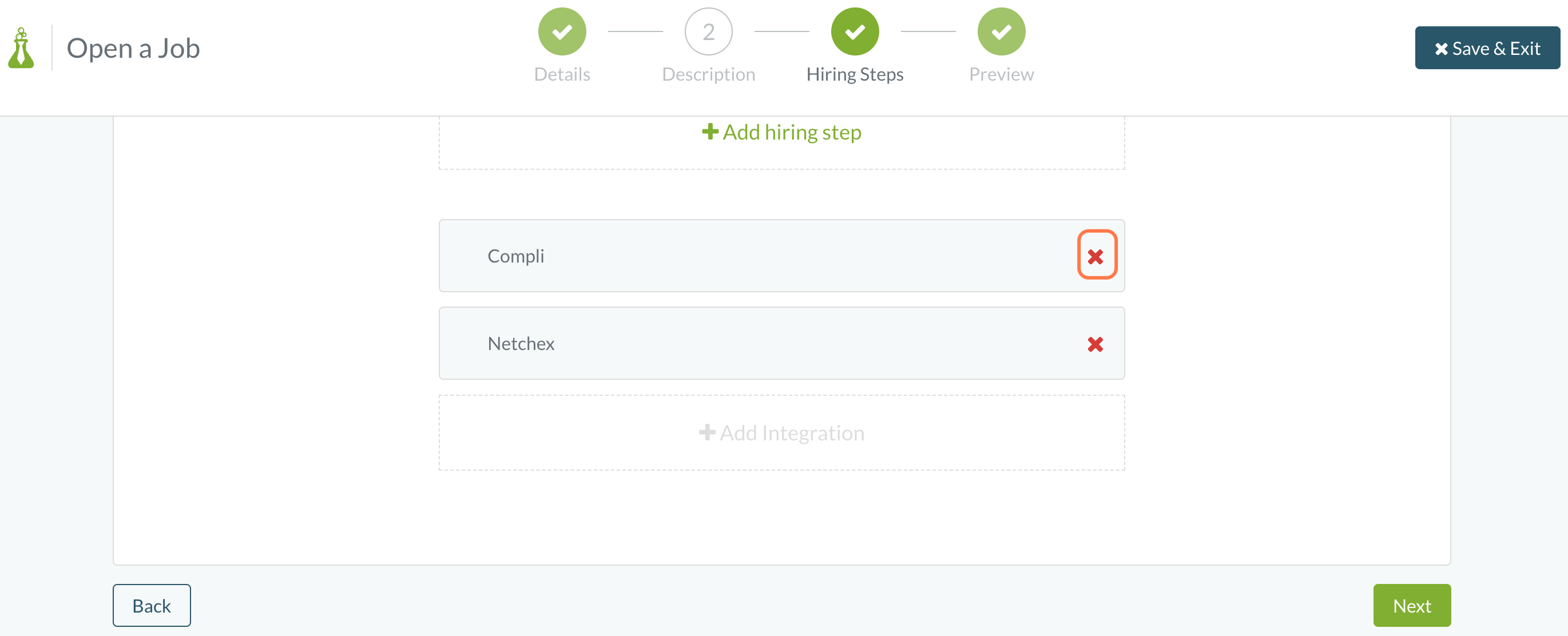 If the job was opened before an integration was added to your account or if you need to re-add an integration, click '+Add integration' towards the bottom of the page. Choose which integration you would like to add from the menu.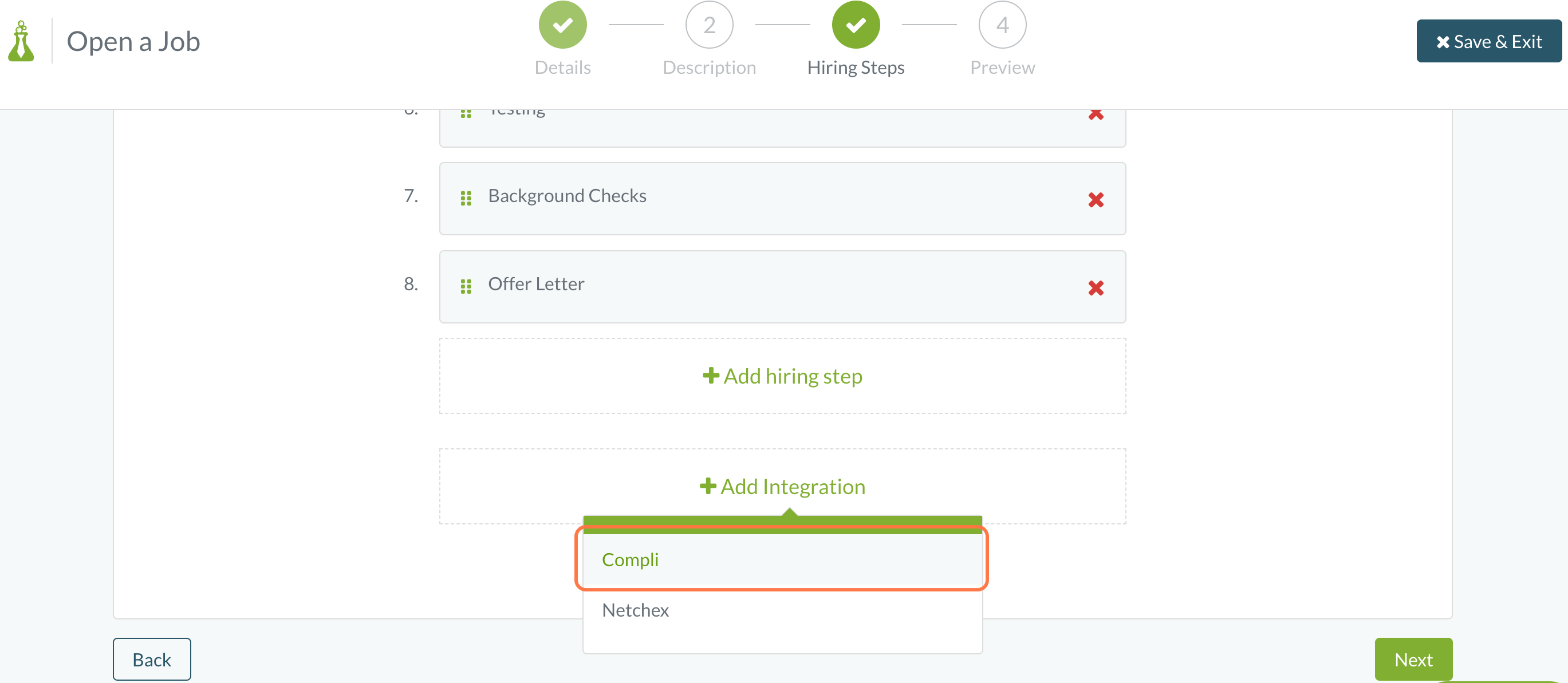 If you are opening a new job, click 'Next' at the bottom of the page to complete the steps and open the job, or click 'Save & Exit' if the job is already open and no further changes are needed.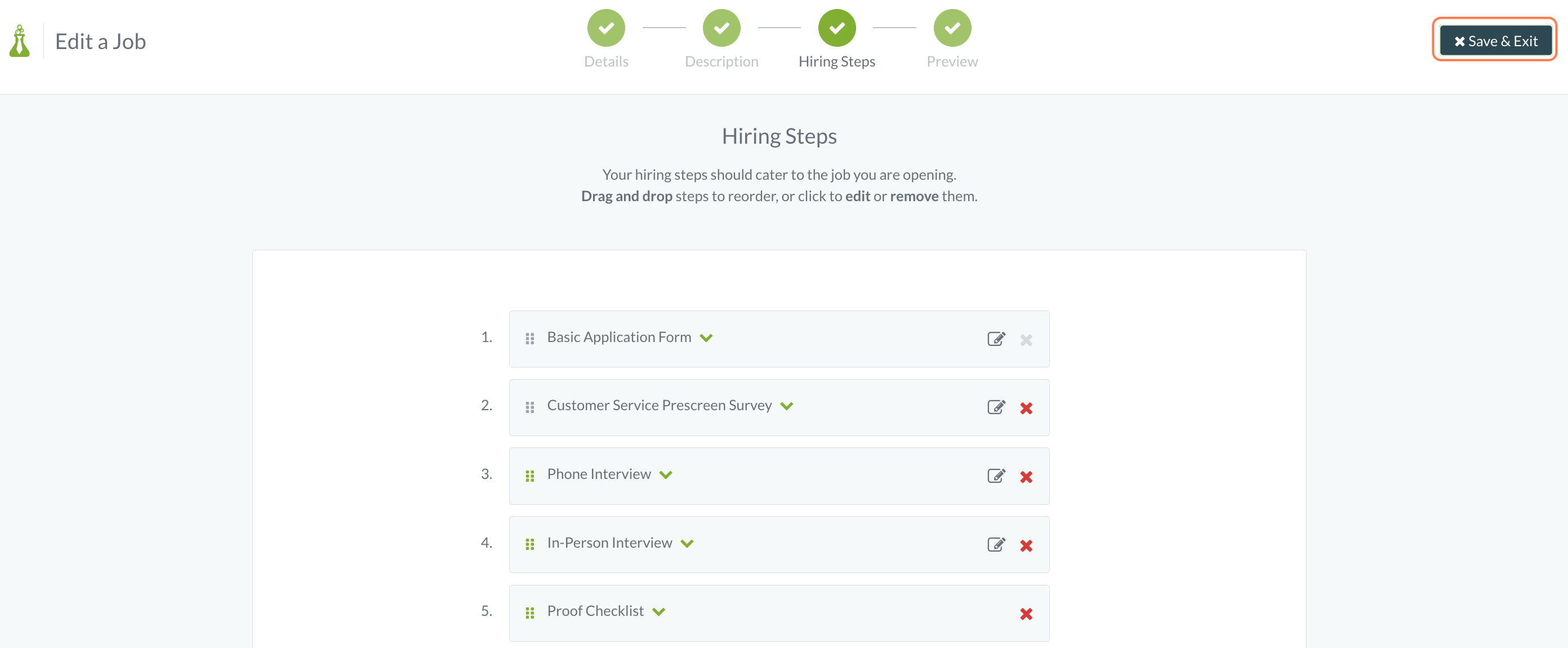 When a new hire is made, only the integrations that have been included for that specific job will be visible when viewing Hired candidates.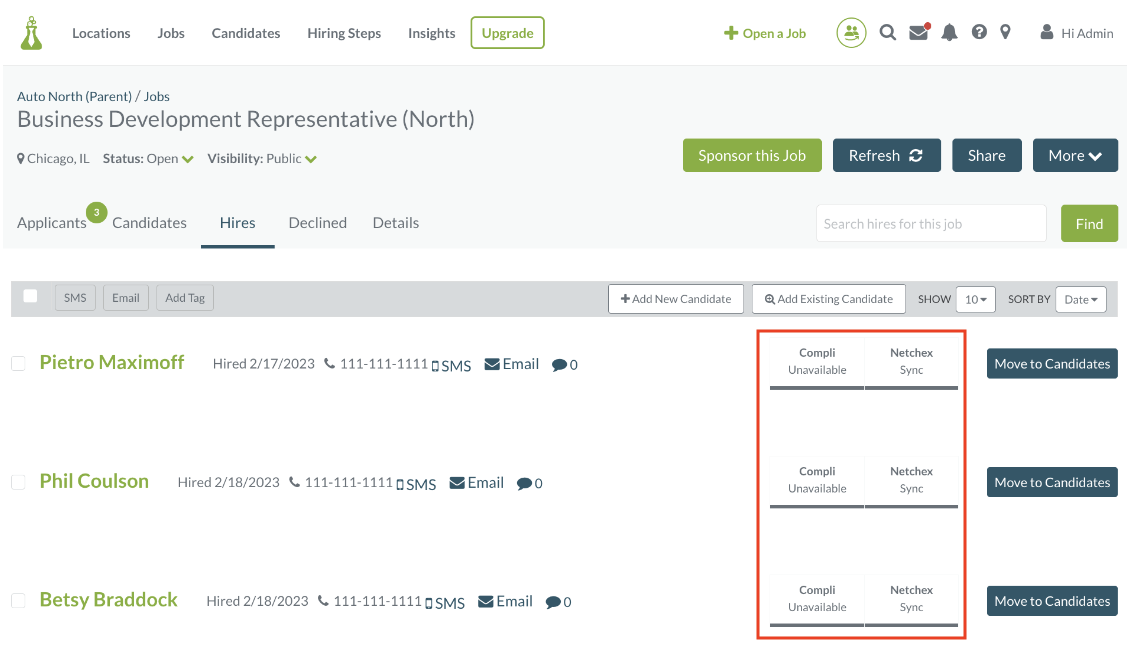 Syncing New Hires to Your Integrations
To sync a new hire to one or all of the integrations you've included for a job, head to the 'Jobs' page and click on a job title.

Next, click the 'Hires' tab.

Click 'Sync' beneath the integration you would like to sync the new hire to.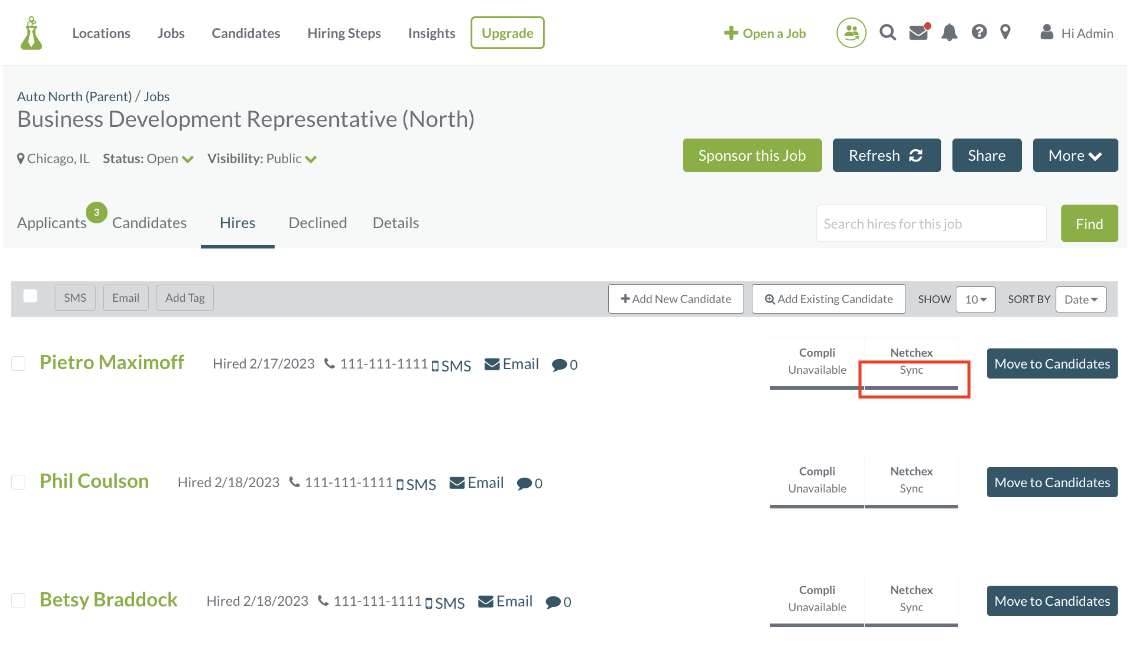 Once complete, a green check mark with the word 'Synced' will appear. The information has now been transferred to the integration partner!
Related Topics