If you would like to provide an alternate method to submit an application for EEO purposes, you can do so by including an email address at the bottom of your Hireology Career Site.
In this article we will cover:
Where to find the current contact email on your career site

Select'Hi [Your Name]' button in the upper, right hand corner of your account.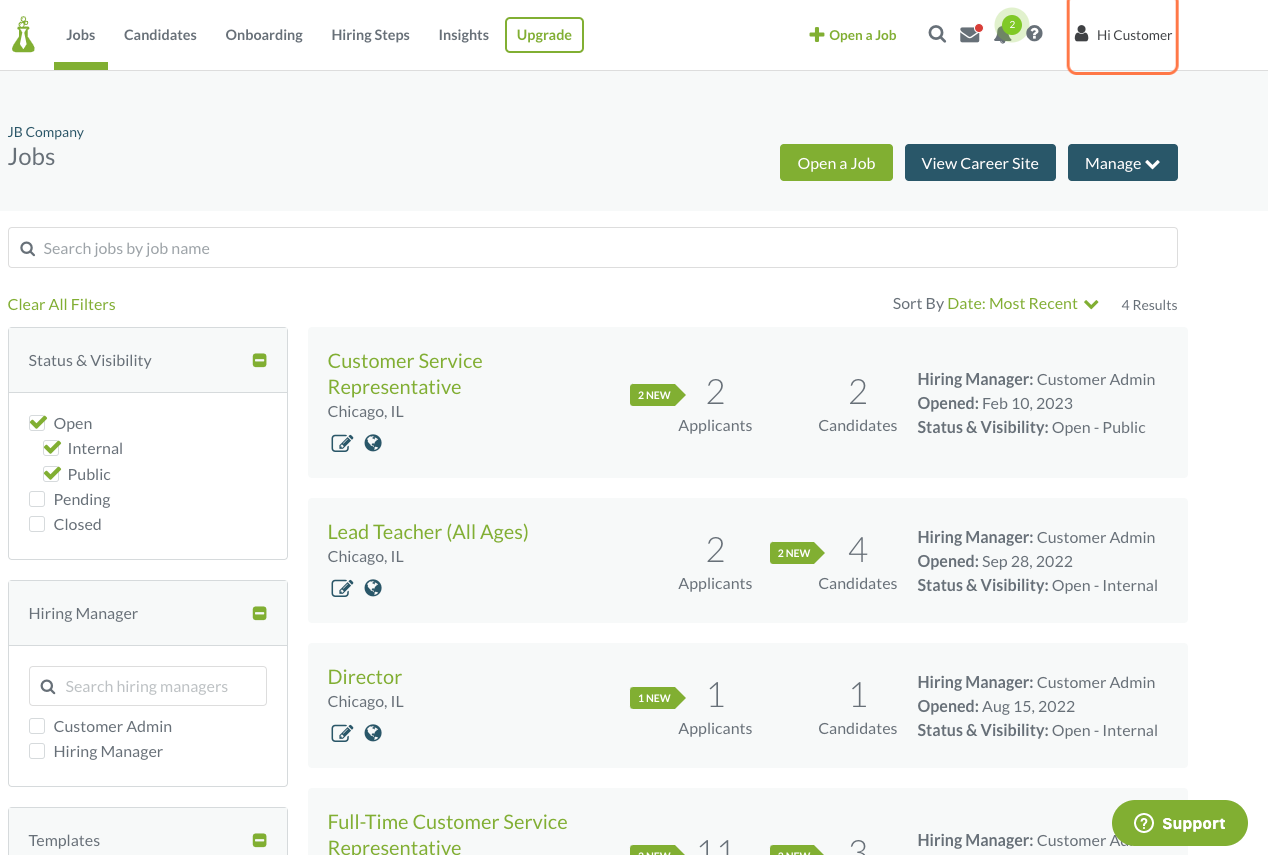 Select 'Setting' from the dropdown menu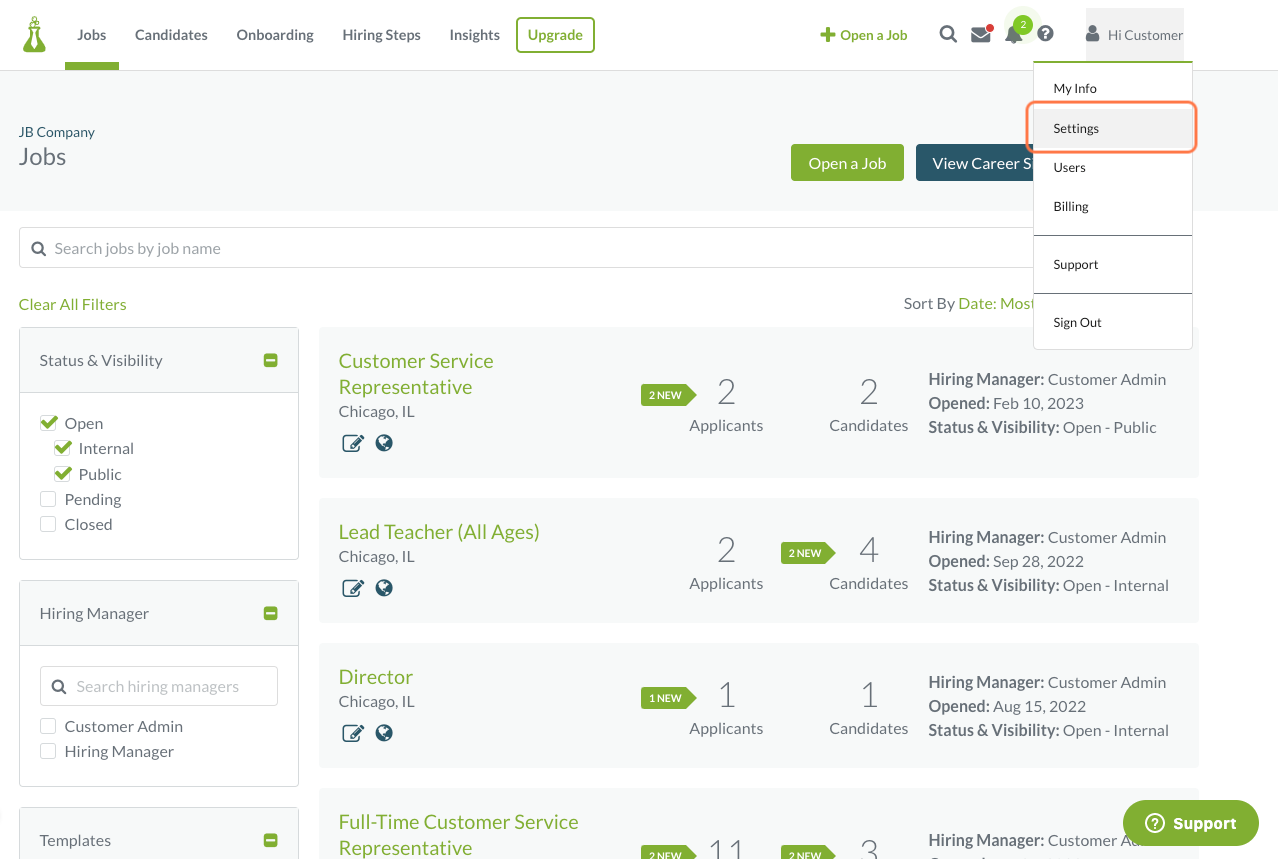 Click the on the 'Career Site' tab.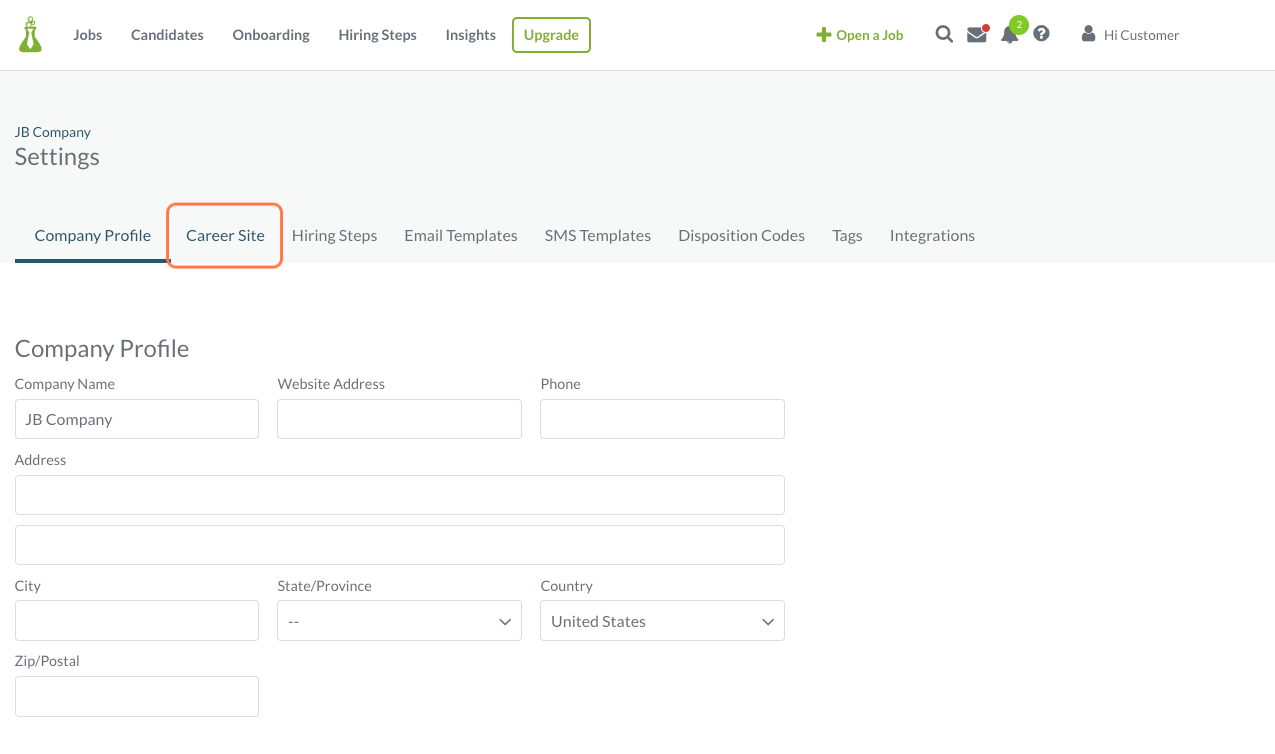 Under 'Branding', you will see an 'Email Address' field to the right of your company logo.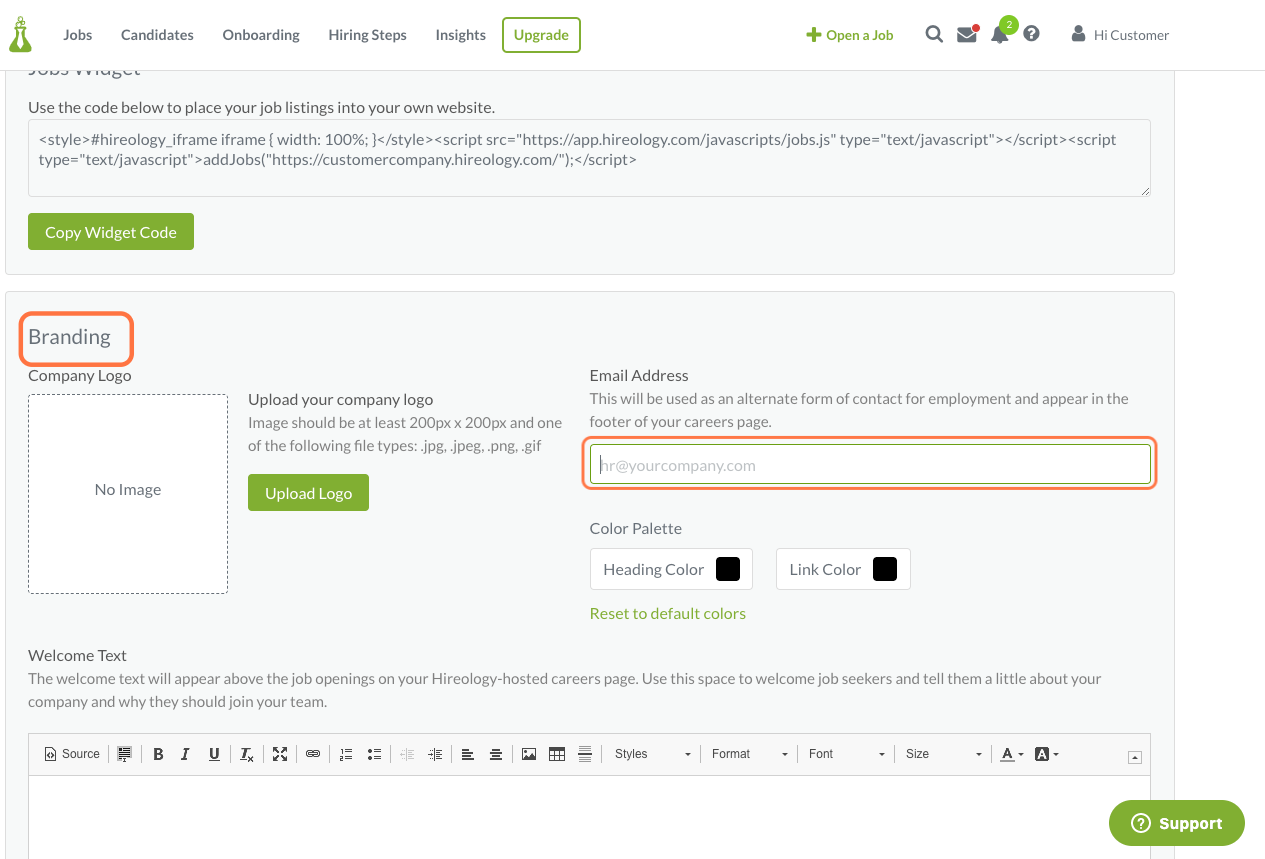 How to update the contact email on your career site
Follow the above steps to navigate to the 'Email Address' field under 'Branding' you can enter in an email, adjust what is currently included or remove it altogether.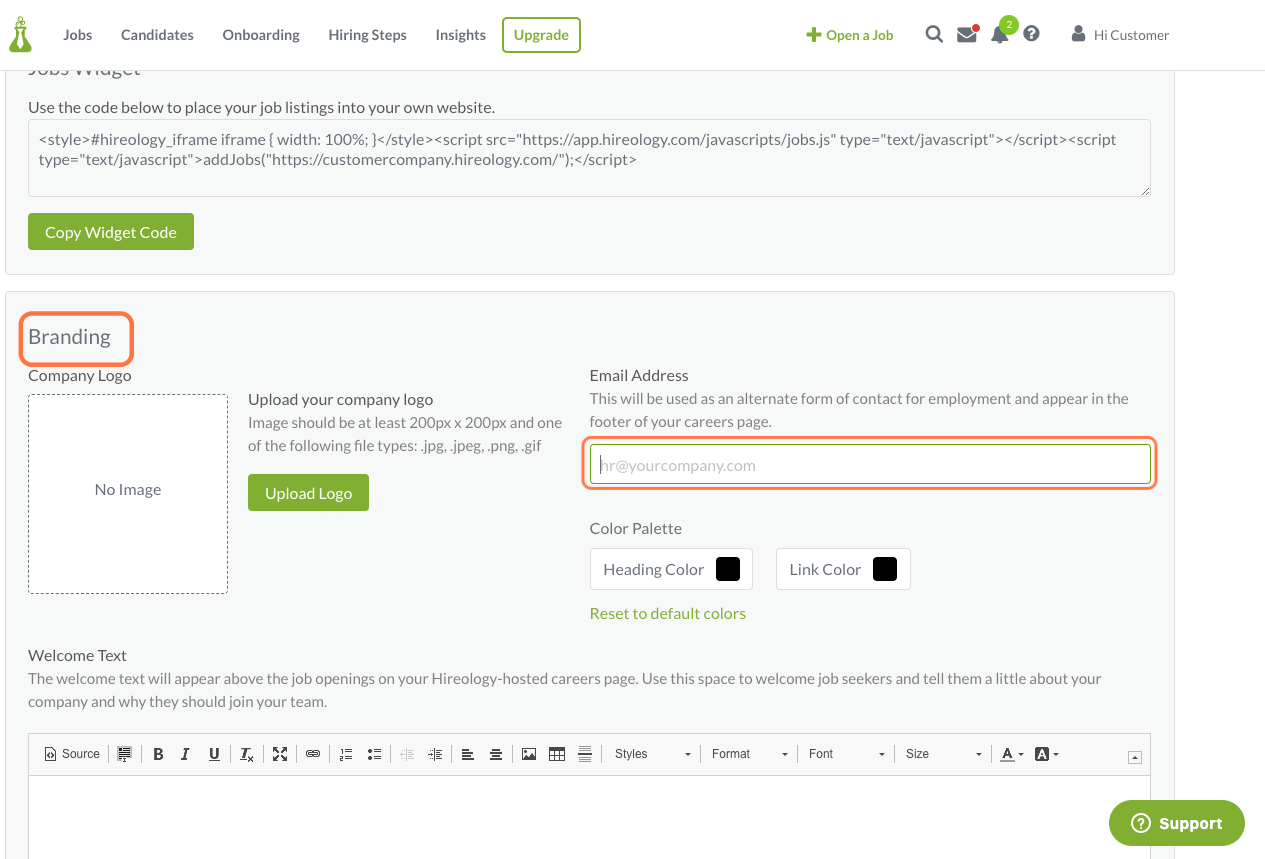 Once completed, click 'Save' at the bottom of the page.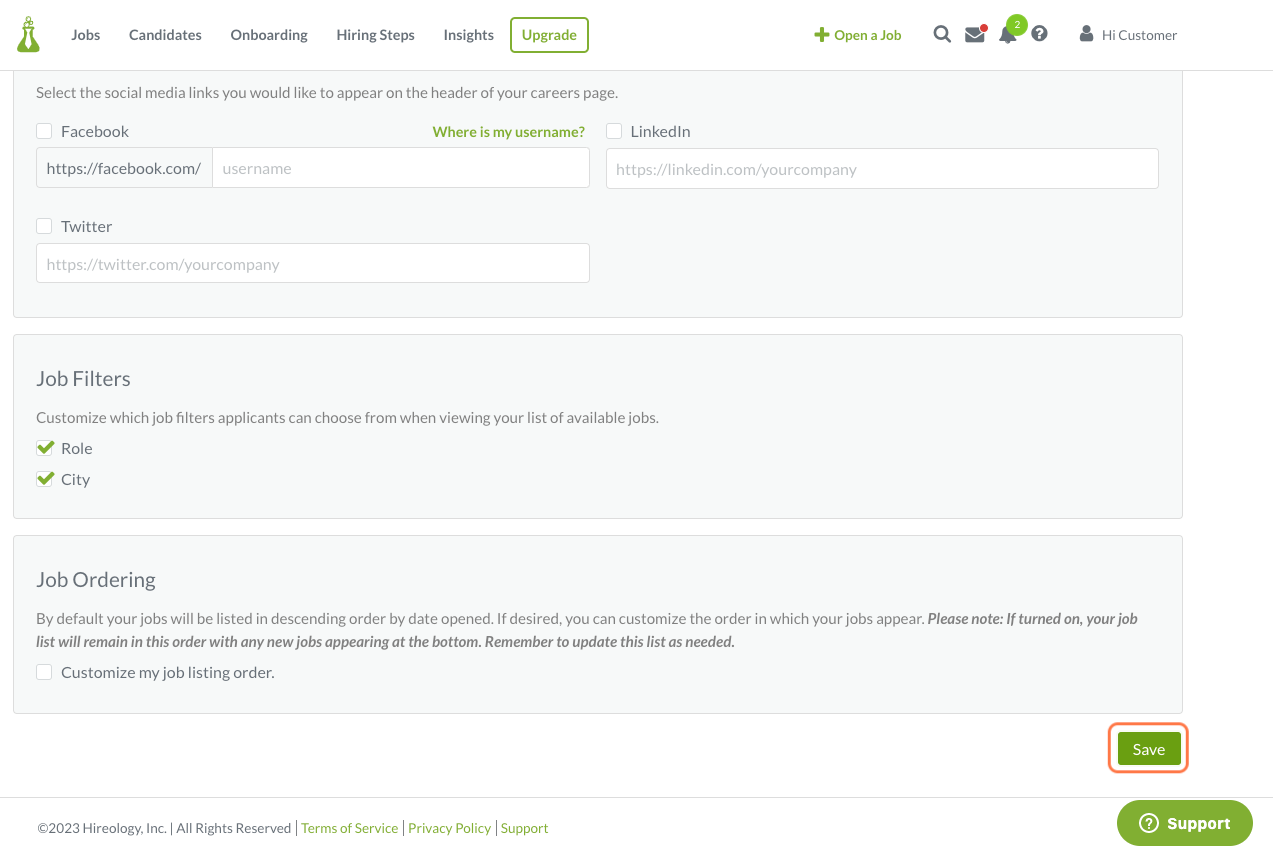 Related Topics