To use the ATS effectively, we encourage all applicant and candidate communication to be initiated within your Hireology account. However, you can provide an email address on your career site as a communication method for someone who has not been contacted by your team yet.
In this article we will cover:
Updating the Contact Email Address on Your Career Site
To update the contact email address that's listed on your career site, click 'Hi' in the top, right corner of your Hireology account.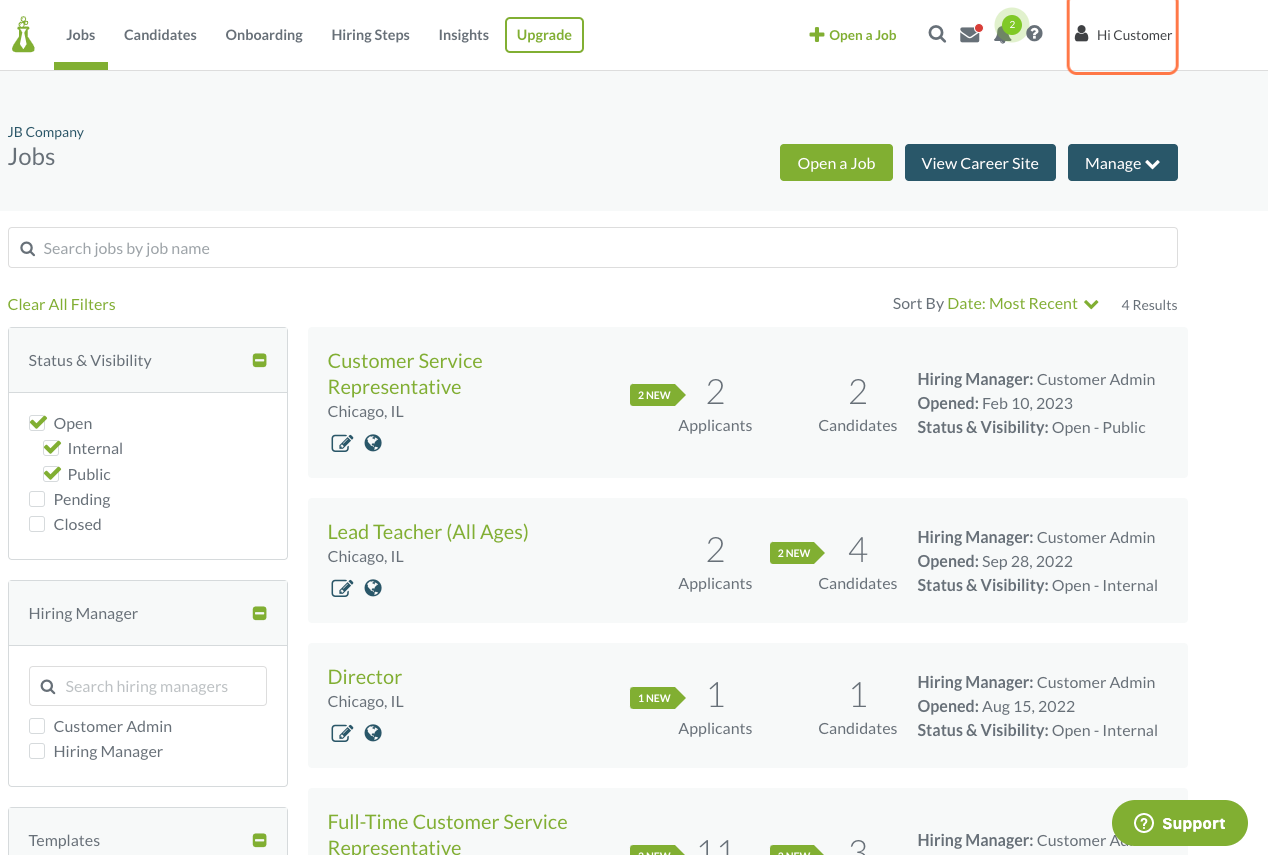 Select 'Setting' from the dropdown menu.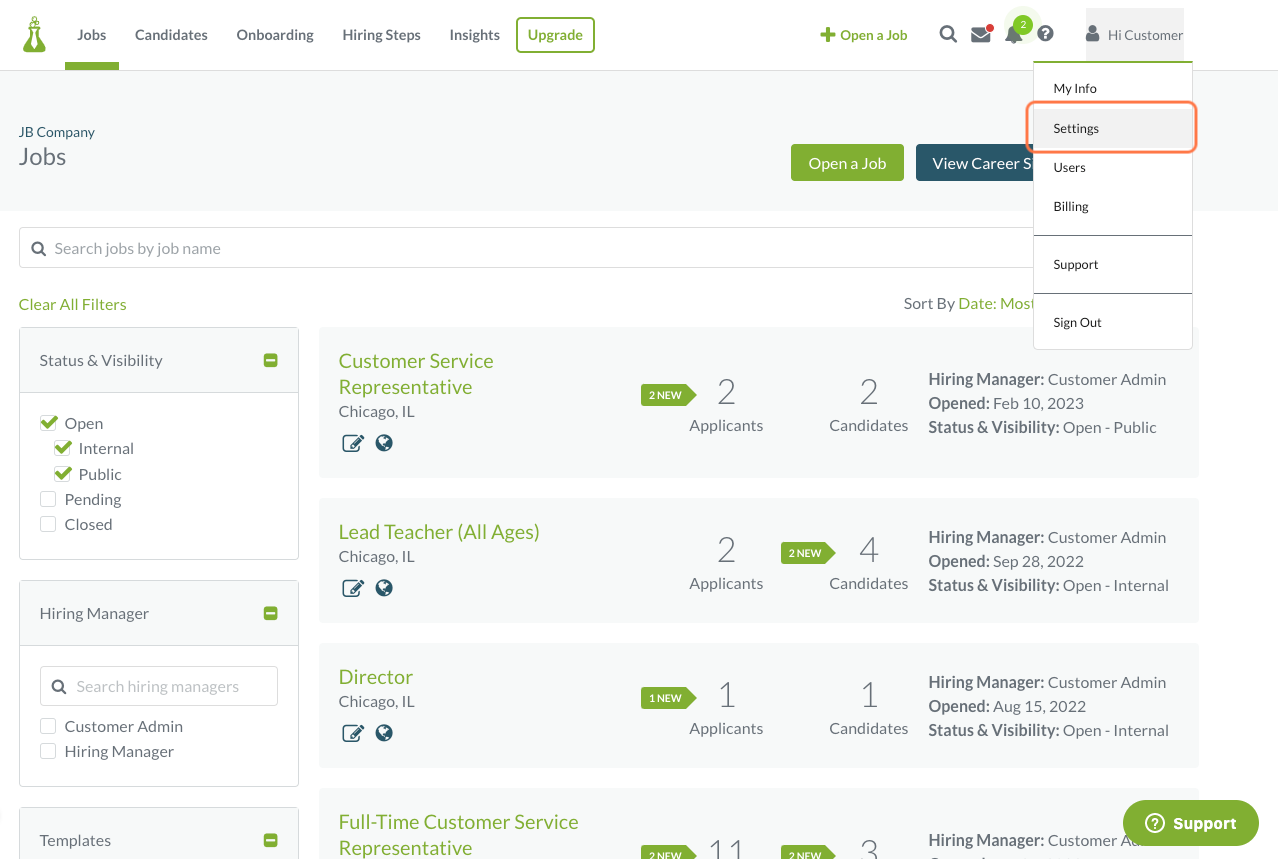 Next, click the 'Career Site' tab.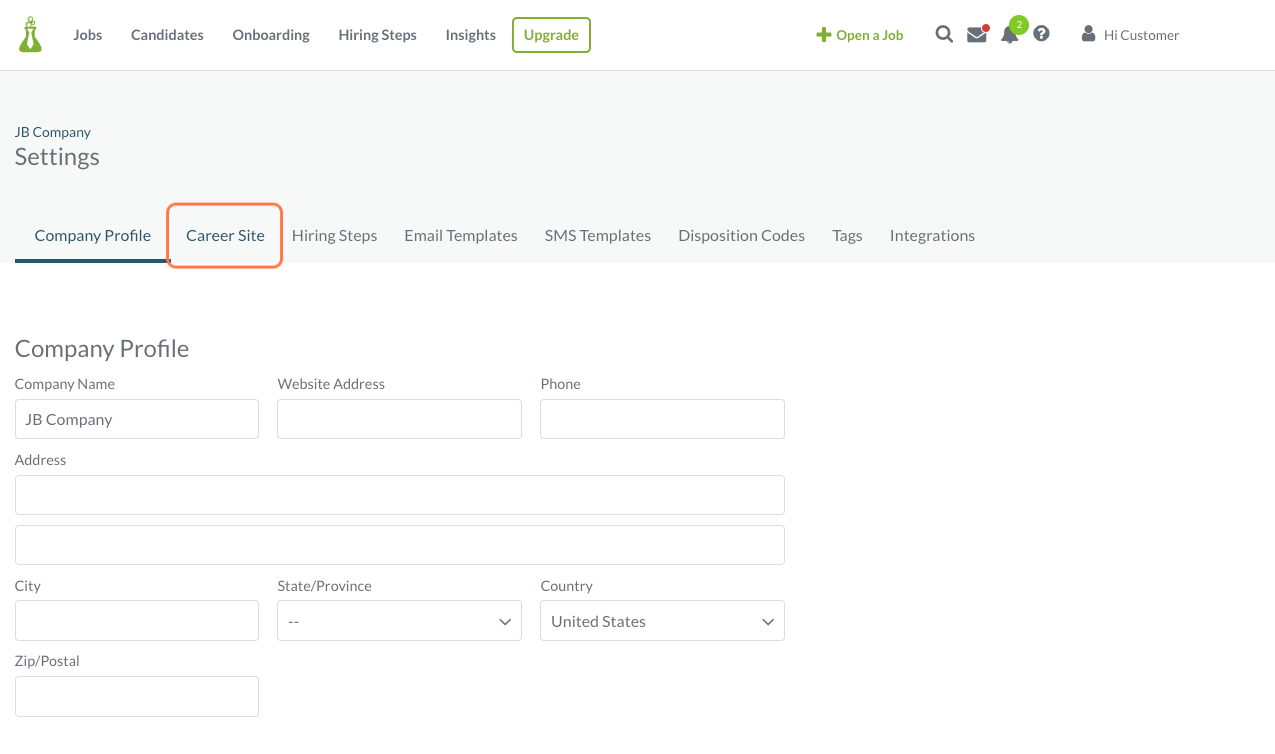 In the Branding section, you will see an 'Email Address' field to the right of your company logo.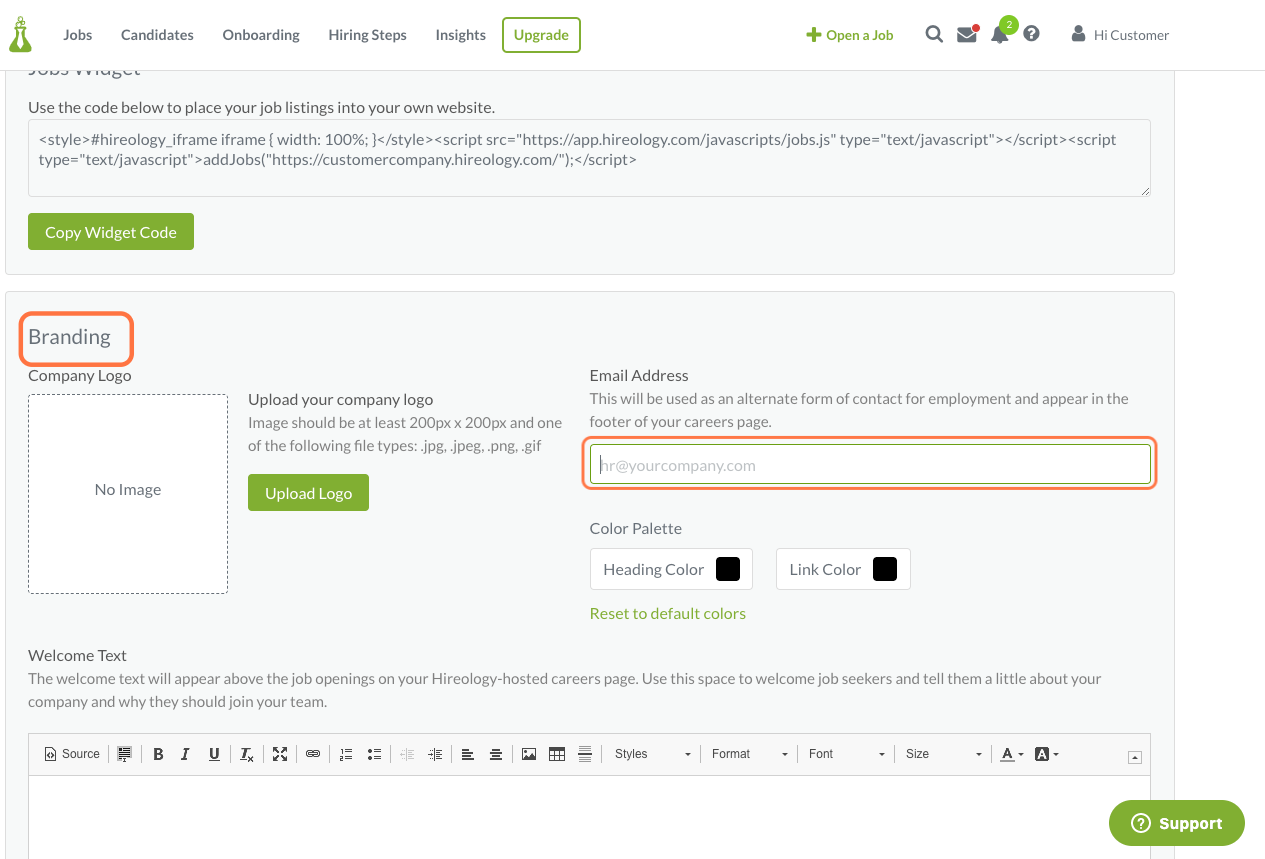 You can add, edit, or remove the email address.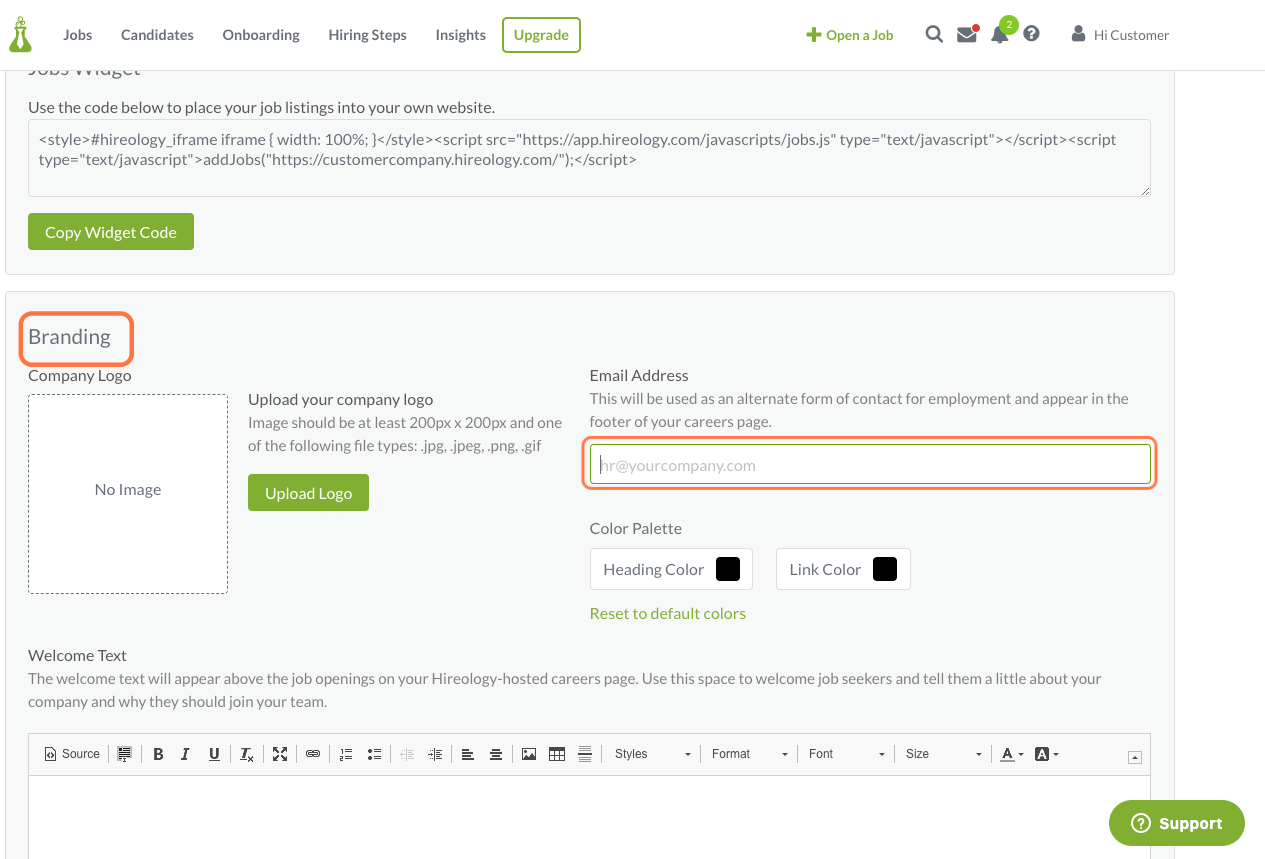 Once completed, click 'Save' at the bottom of the page.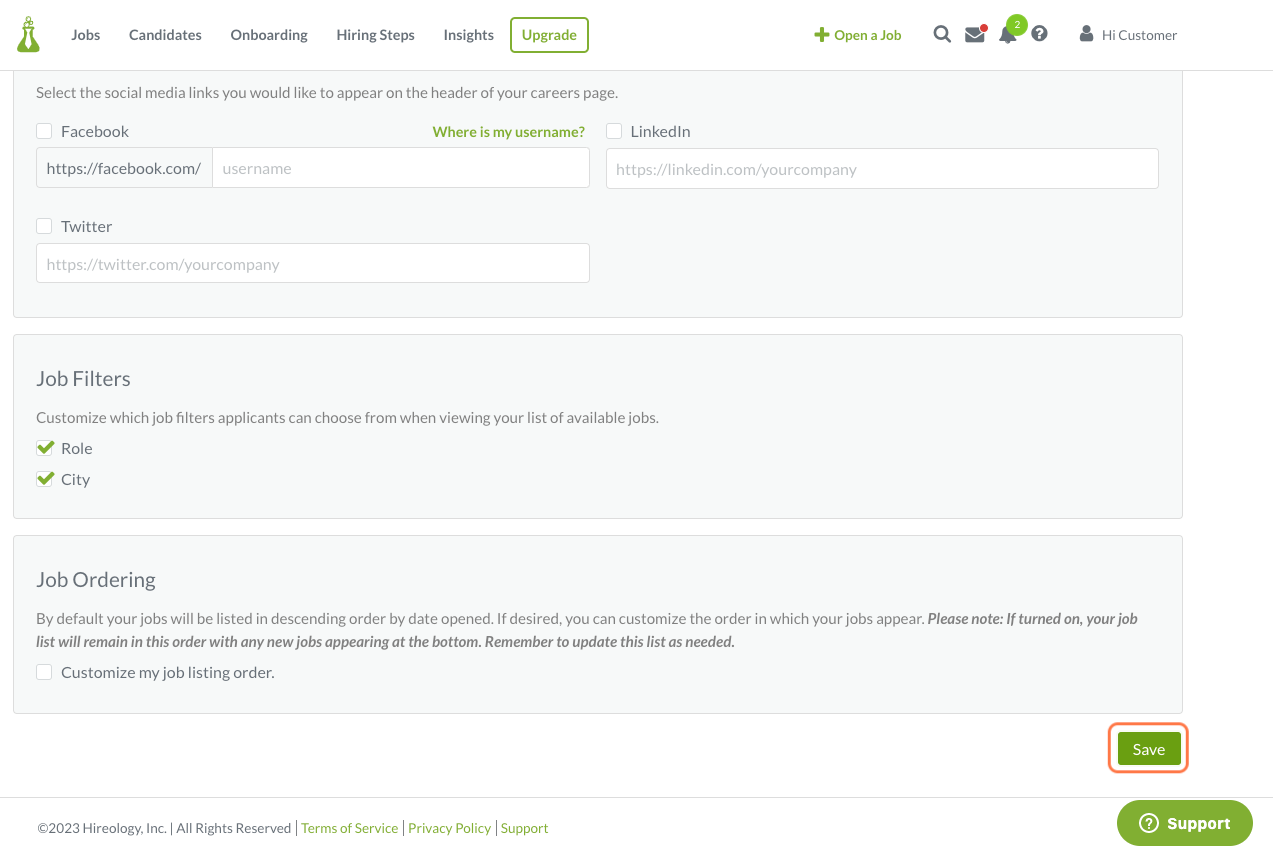 Related Topics