When any user opens a new applicant's profile, the 'New' flag will disappear. The 'Review' flag is a great way to remind yourself or other hiring managers to come back to that particular applicant or candidate to further review their qualifications if they are no longer marked as New.
In this article we will cover:

Flagging an Applicant or Candidate to 'Review'
To flag an applicant or candidate as needing review, click 'Jobs' in the top, left of your Hireology account.

Next, click on a job title, or select the 'Applicants' or 'Candidates' button to the right of a job.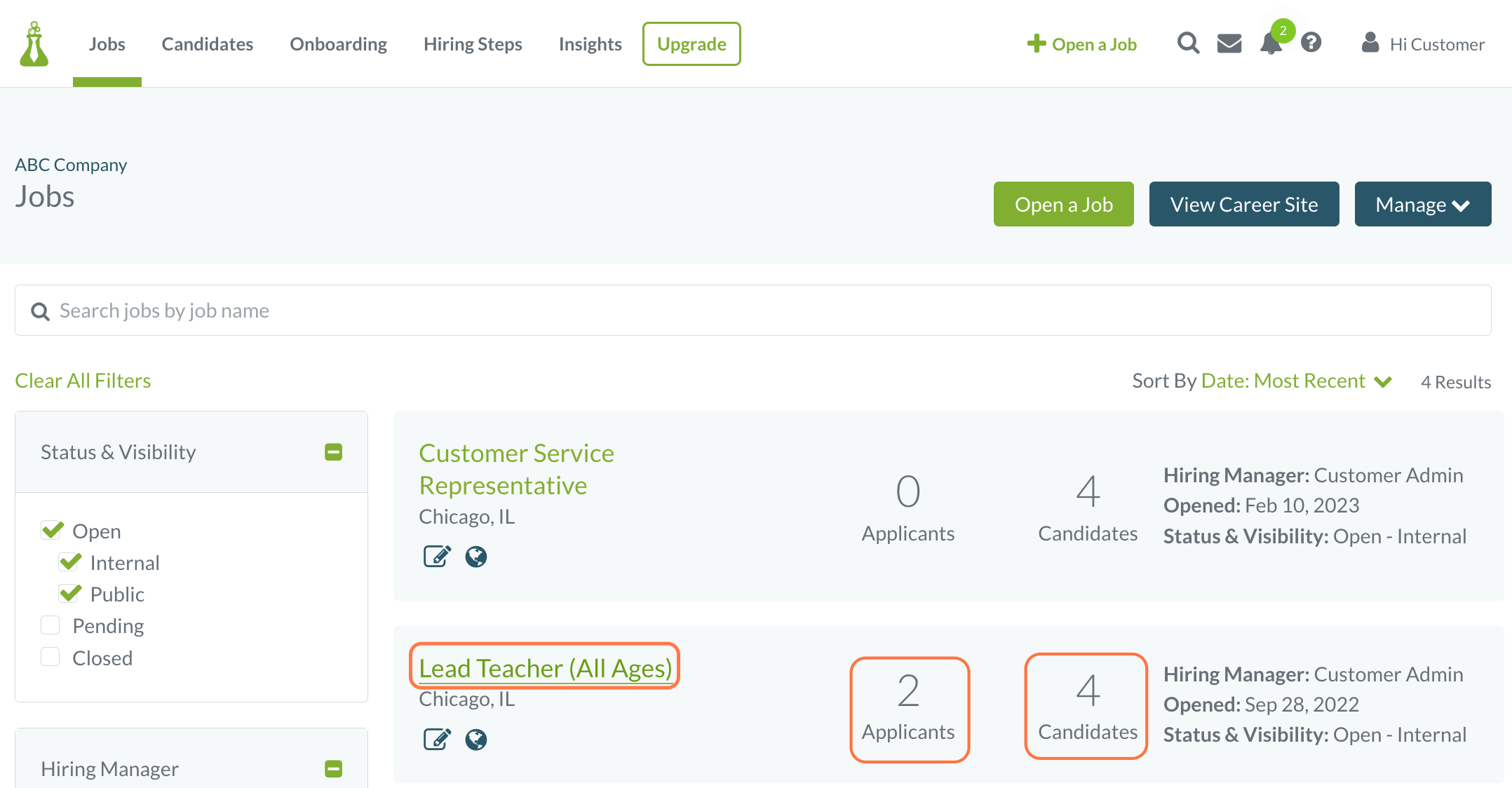 You can toggle between Applicants and Candidates using the tabs on the next page.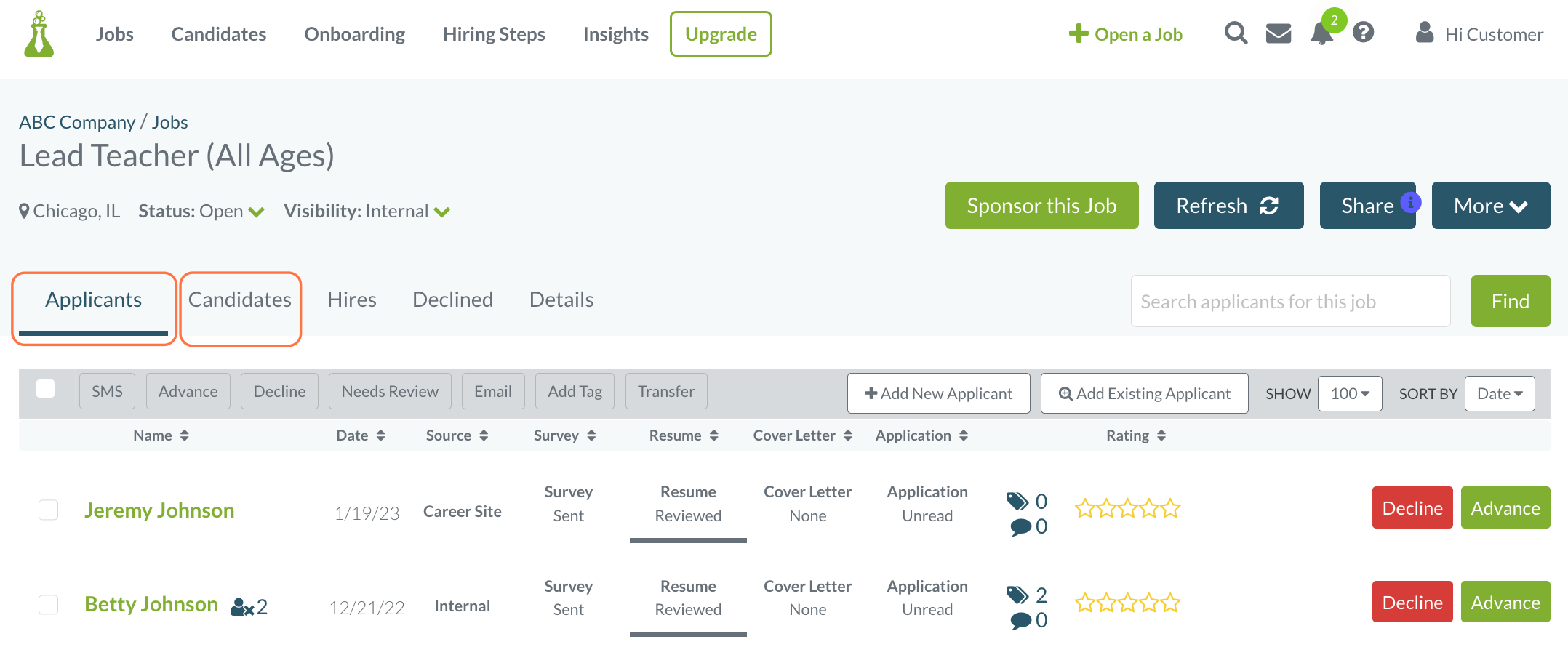 Check the box(es) to select the applicant(s) or candidate(s) you would like to flag, then click the 'Needs Review' button.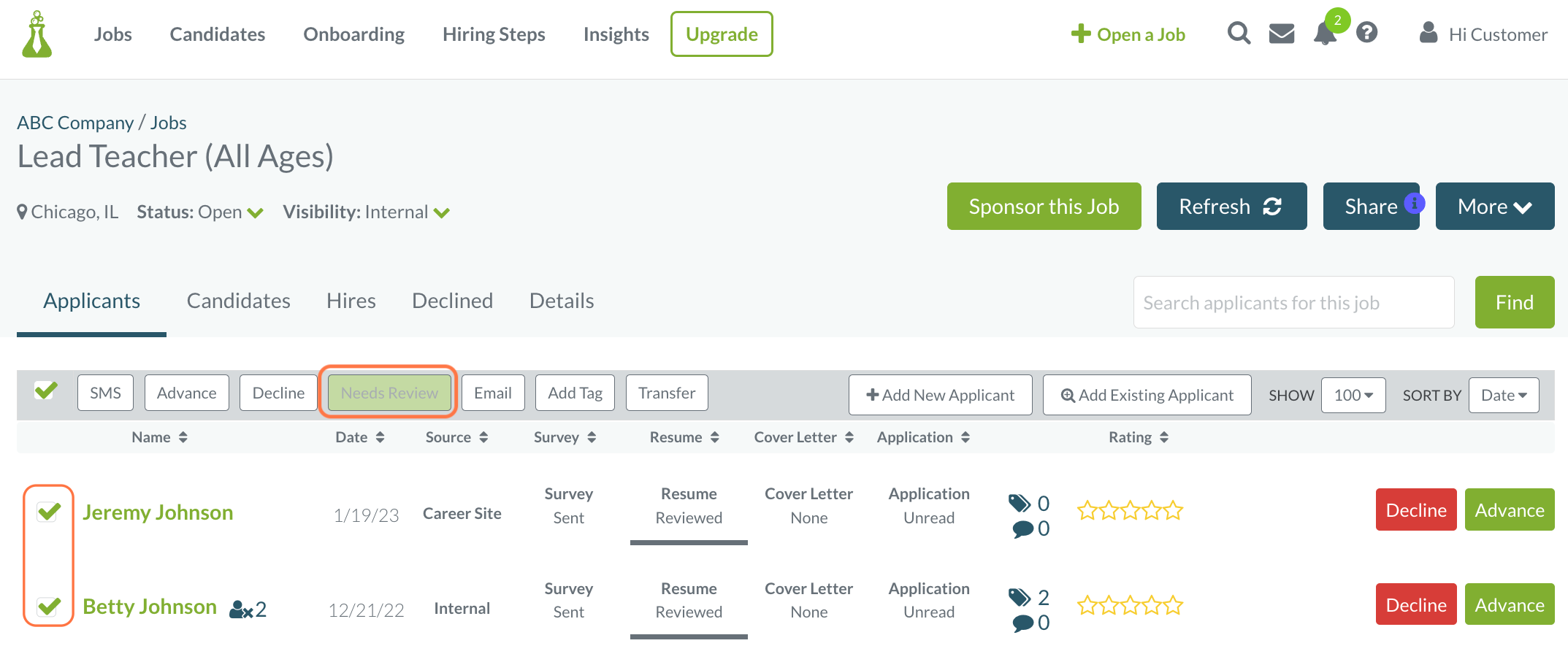 The 'Review' flag will now be displayed.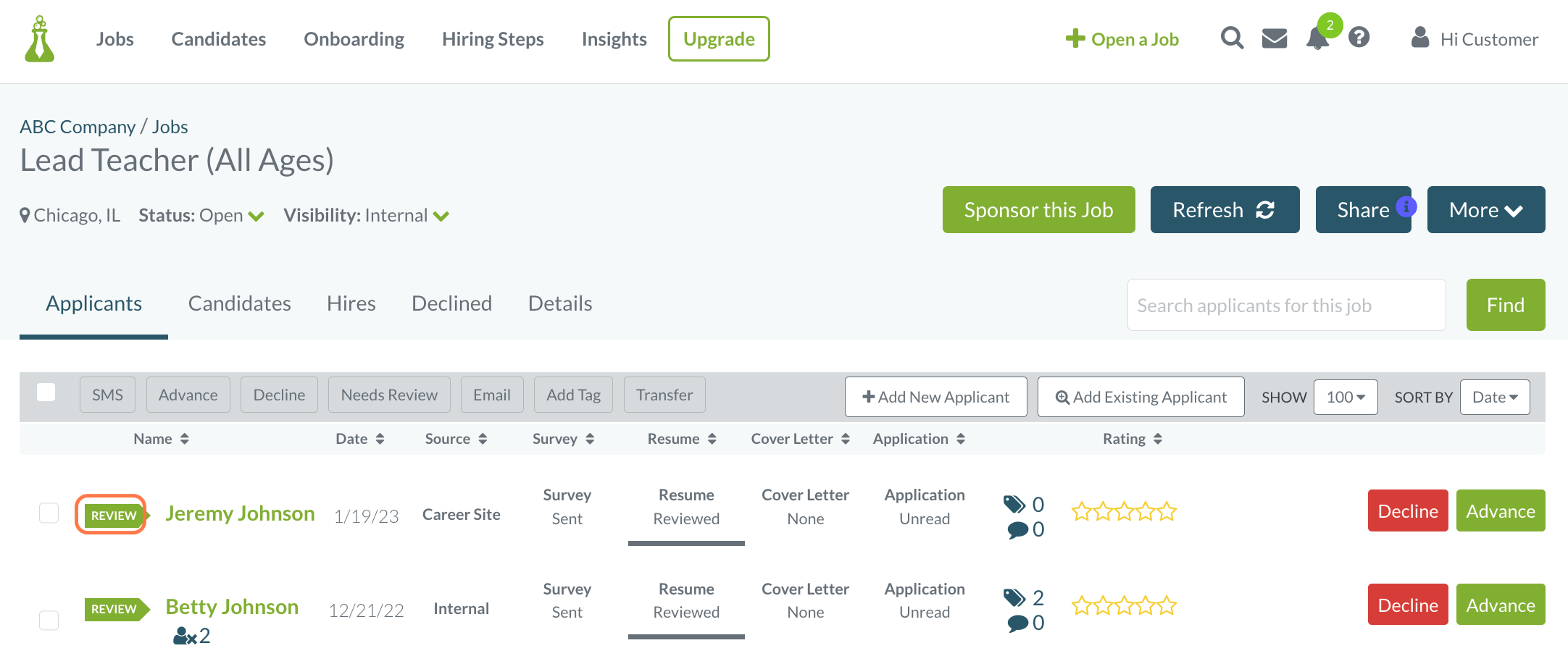 If you'd like, you can also add a comment to remind you or other hiring managers why someone needs further review. You will need to click on each person's name to leave a comment on their individual file.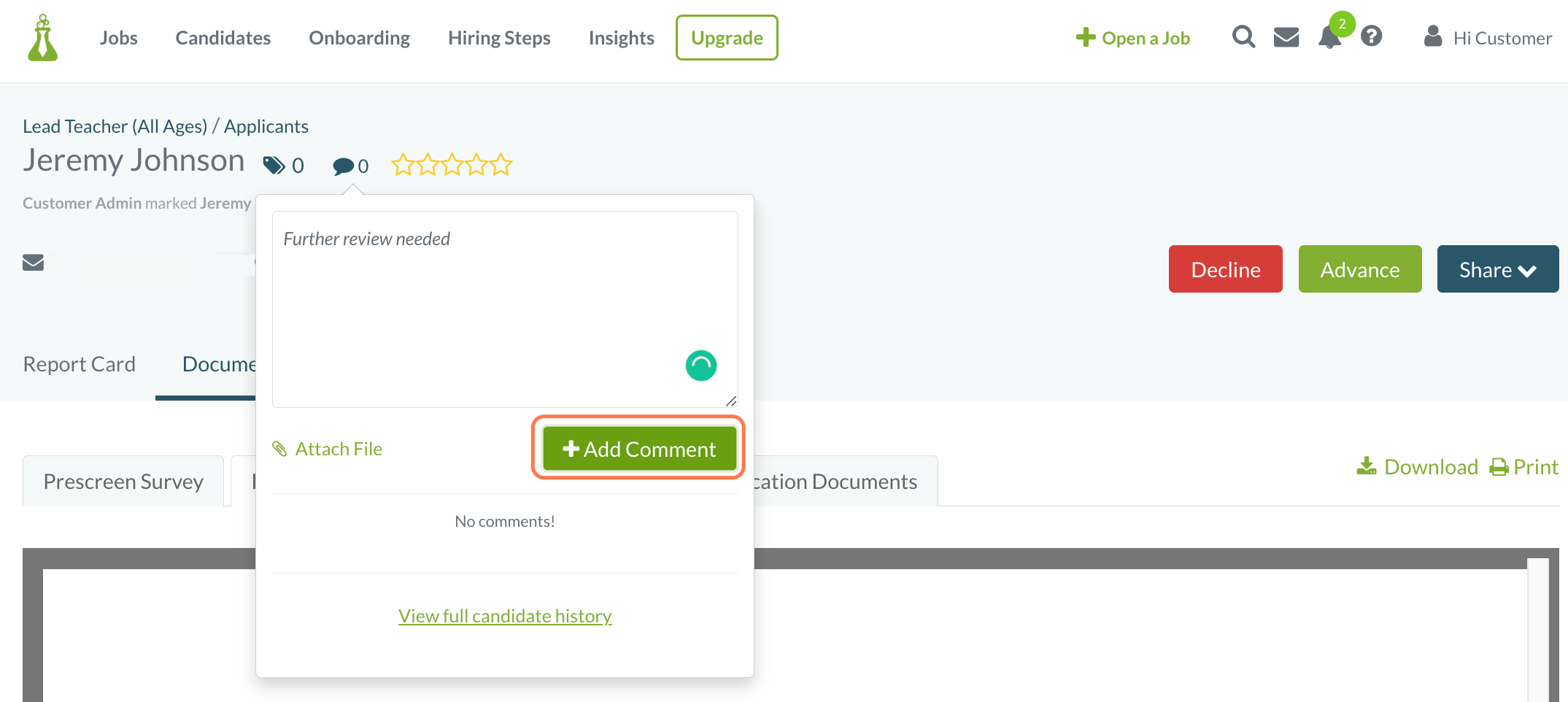 Removing the 'Review' Flag
To remove the 'Review' flag from an applicant or candidate just click on their name to open their file! When you return to the Applicants or Candidates page, the flag will no longer be displayed.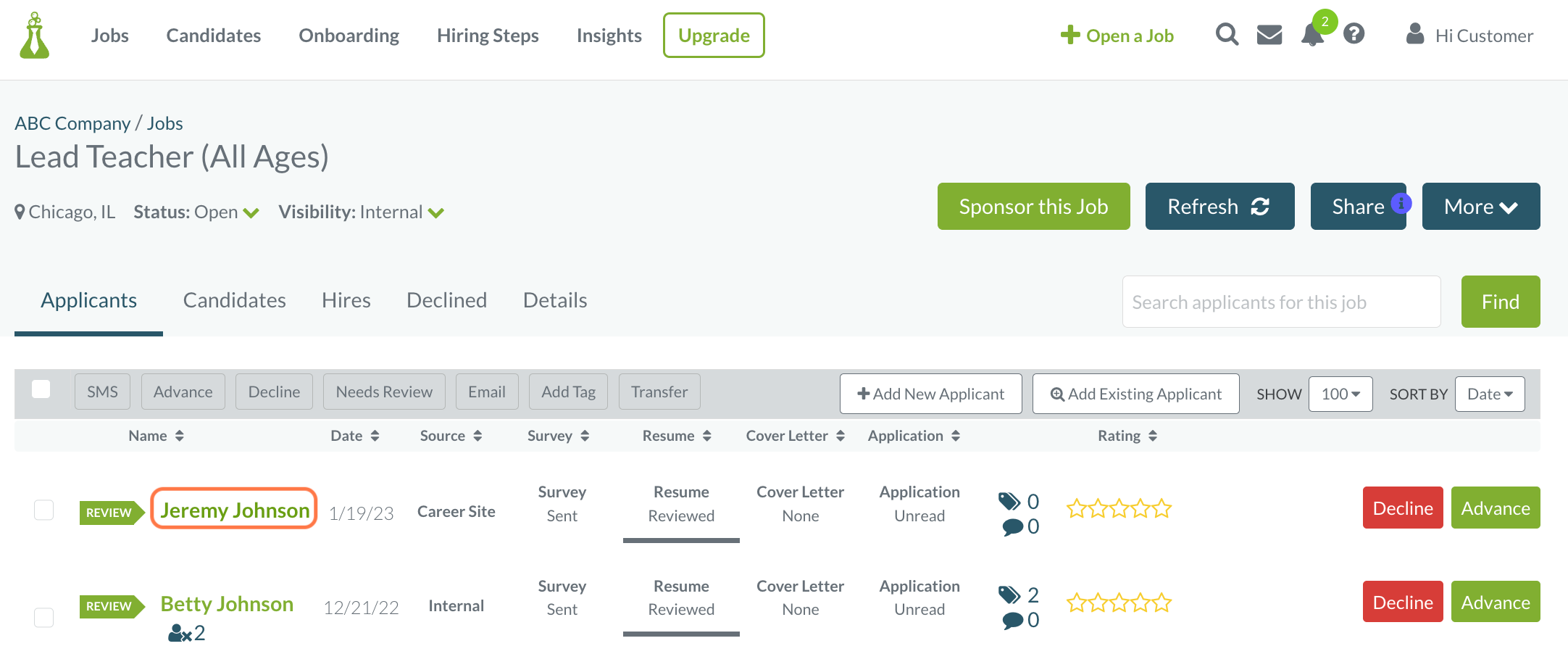 Related Topics