Hireology provides the ability to transfer applicants and candidates to other open roles in your account.
In this article we will cover:
Transferring Applicants or Candidates to Other Jobs
To transfer an applicant or candidate to another job, click 'Jobs' in the top, left of your Hireology account, then click on the title of the job that the applicant or candidate currently exists in.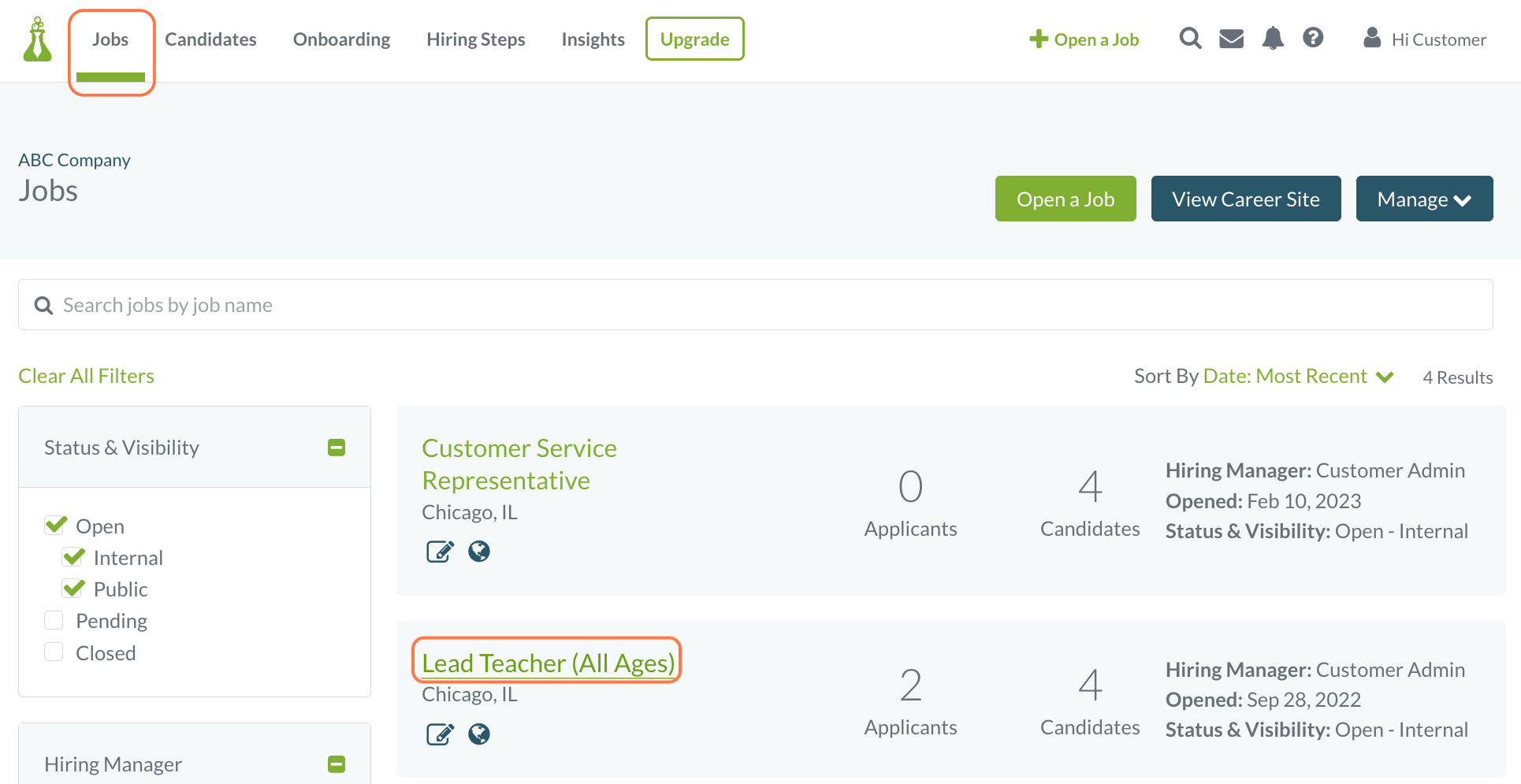 Choose either the 'Applicants' or 'Candidates' tab depending on which stage the person is in.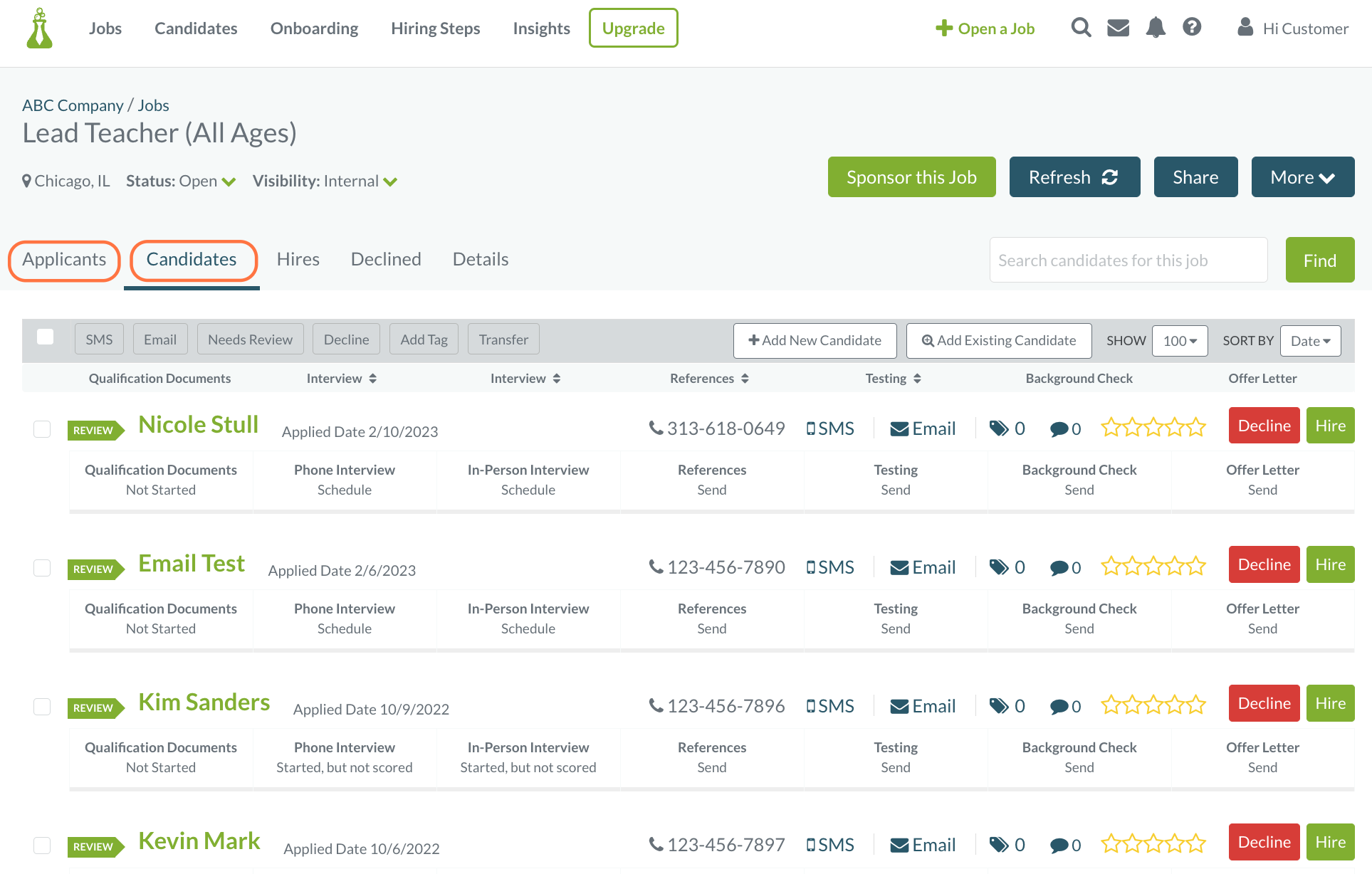 Check the box(es) to select either a single or multiple people, then click the 'Transfer' button.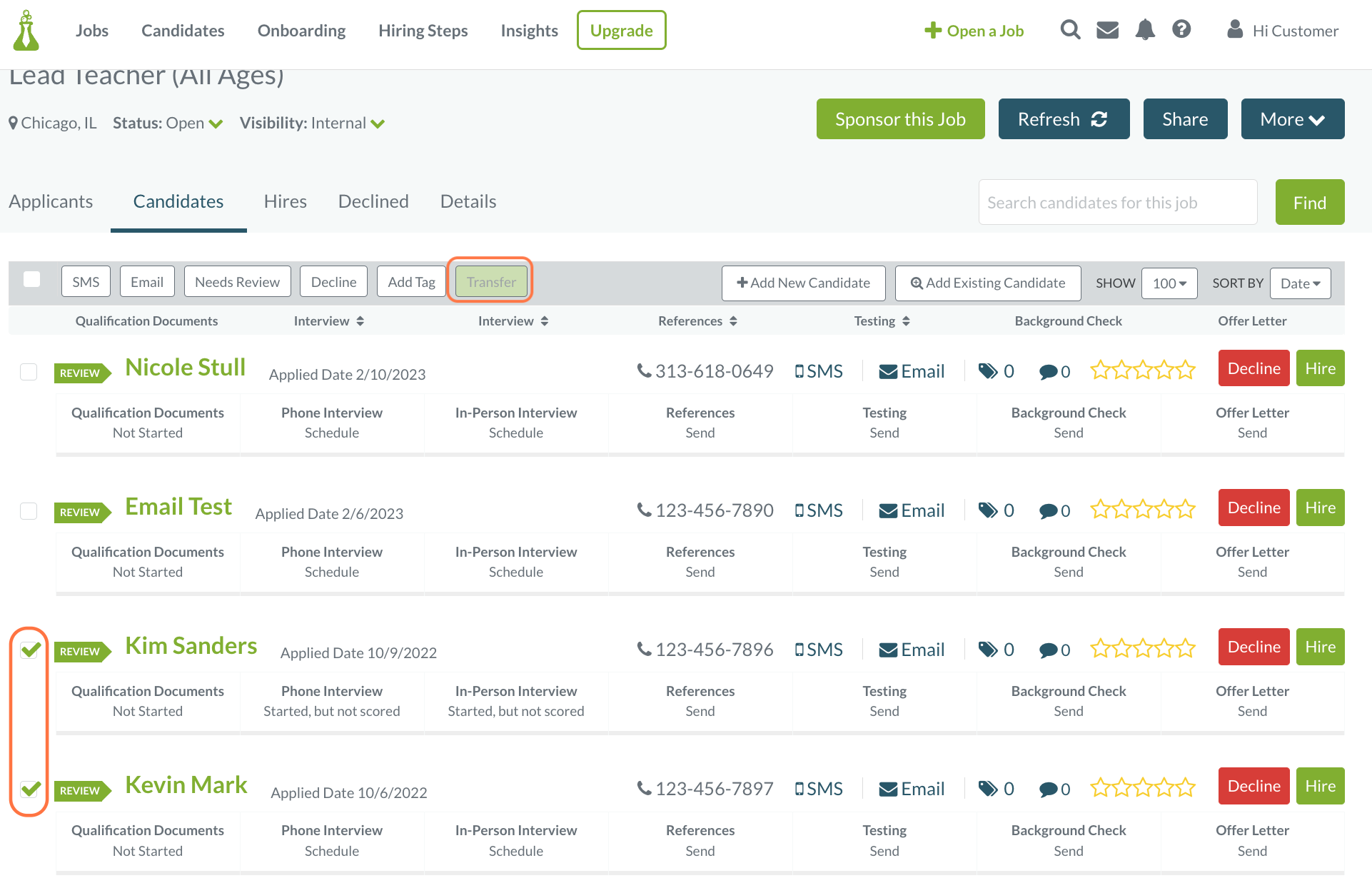 Next, choose the location and/or job you would like to transfer to and which information you would like to include in the transfer, then click 'Transfer'.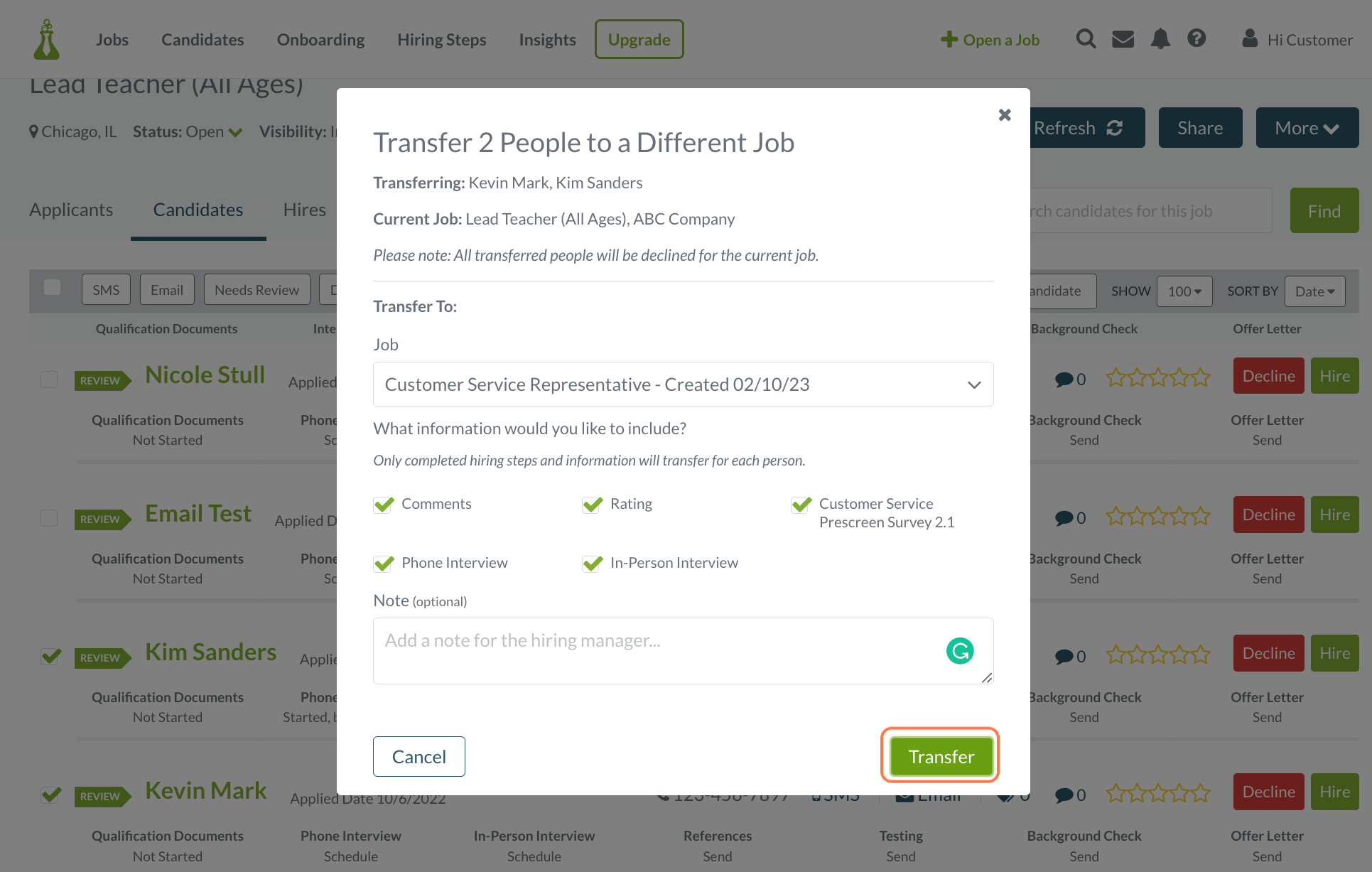 Note: When applicants or candidates are transferred to other jobs, they will be opted in or out of SMS depending on how they opted for the job they are being transferred from.
You will see a confirmation that the transfer was successful. Click 'Ok, thanks' to close the popup.



If you've already opened and applicant's or candidate's profile, you can transfer the person from that page by clicking 'Share' and selecting 'Transfer' to initiate the transfer process.

When applicants or candidates are transferred, they will be marked as inactive and move to the 'Declined' tab in the original job. If you are transferring someone who was previously declined, their Disposition Code will change to 'Transferred'.
You will be can view the original Disposition Code by clicking on the person's name, then clicking the 'History' tab.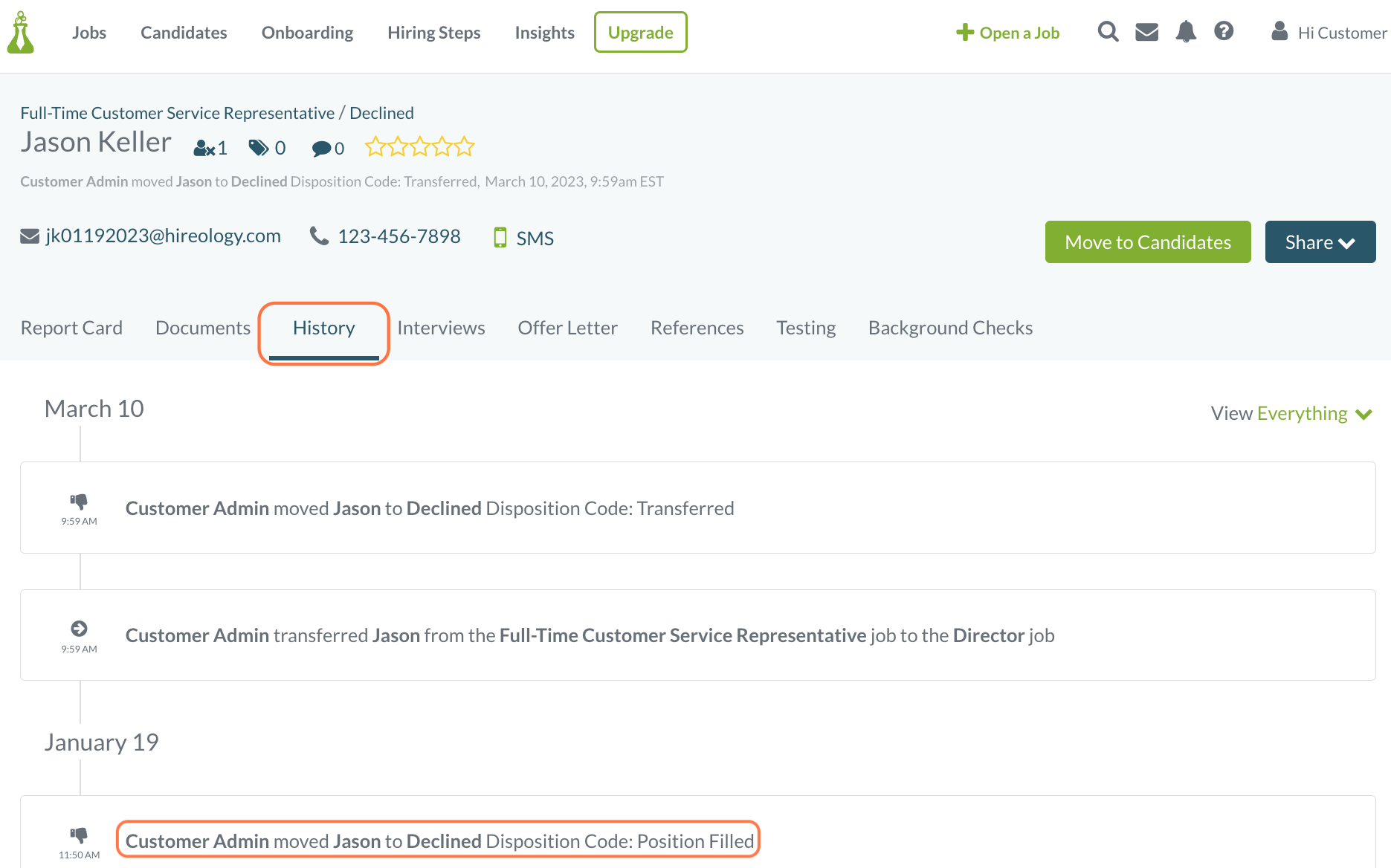 Choosing Which Applicant/Candidate Details to Transfer
This functionality gives you complete control over which applicant or candidate details are included in the transfer. You can choose to withhold information that may not be relevant to the new role or share everything on file including:
Qualification documents

Prescreen surveys

Interview notes, scores and comments

Skill test results

Reference

Background checks
Video Tutorial
Related Topics