Disposition Codes are used to capture the reason an applicant or candidate fell out of the hiring process. This valuable insight could be needed months or even years down the road, so incorporating the use of Disposition Codes into your hiring process is important.
In this article we will cover:
Turning Disposition Codes On / Off
By default, Disposition Codes are turned Off in your Hireology account but you can turn them On or back Off at any time. To do so, click 'Hi' in the top, right corner or your hiring site and select 'Settings'.

Next, click the 'Disposition Codes' tab.

Click the dropdown menu and choose an option. You will see options to turn Disposition Codes Off, On/Optional, or On/Required. Your changes will automatically update once an option is selected.

Requiring Disposition Codes

To ensure that a Disposition Code is selected for each applicant or candidate you or your team declines, you can make Disposition Codes Required. When turning Disposition Codes On, select 'On - Disposition Codes Required' from the dropdown menu. Your changes will be automatically saved and a code will be required each time a candidate is declined.

Customizing Disposition Codes
Your Hireology account includes a prebuilt list of Disposition Codes but you can customize the list to your preference. To edit the list, Disposition Codes must first be turned On. Once on, you will be able to make codes active by checking the box to the right of the code, or inactive by unchecking the box. You can also edit existing Disposition Code labels or add new codes.

To add a new code, type the code name into the 'Add a new disposition code' field, then click 'Add'. The new code will be added to your list as an Active code.

Using Disposition Codes With Mass Decline
Disposition Codes can be used when mass declining a group of applicants or candidates for the same reason. For example, if you were able to fill a role, you can decline candidates and select a code indicating that another candidate was hired. To apply a Disposition Code to a list of candidates, navigate to the 'Jobs' page and click on a job title.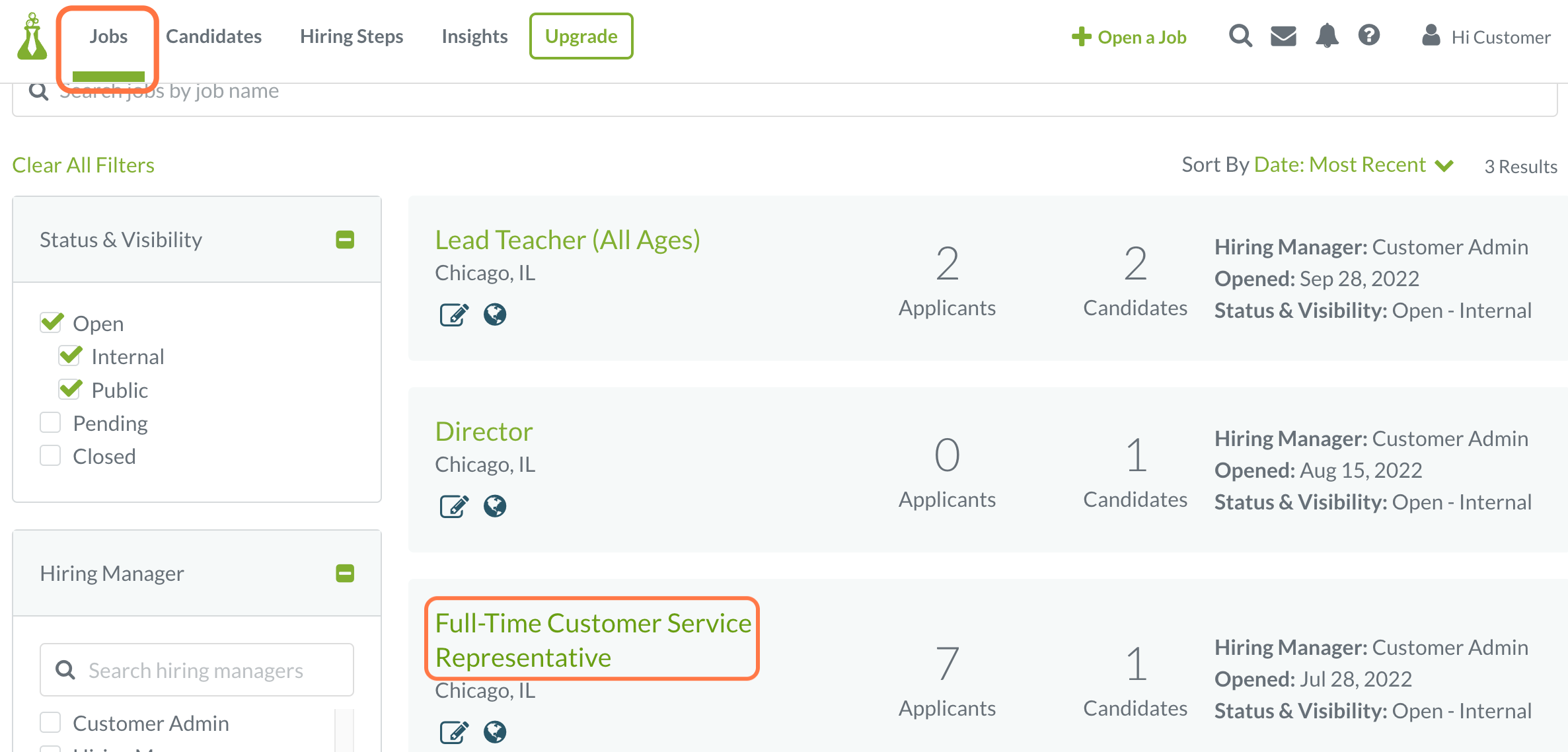 Check the boxes to select the applicants or candidates you would like to include, then click 'Decline'.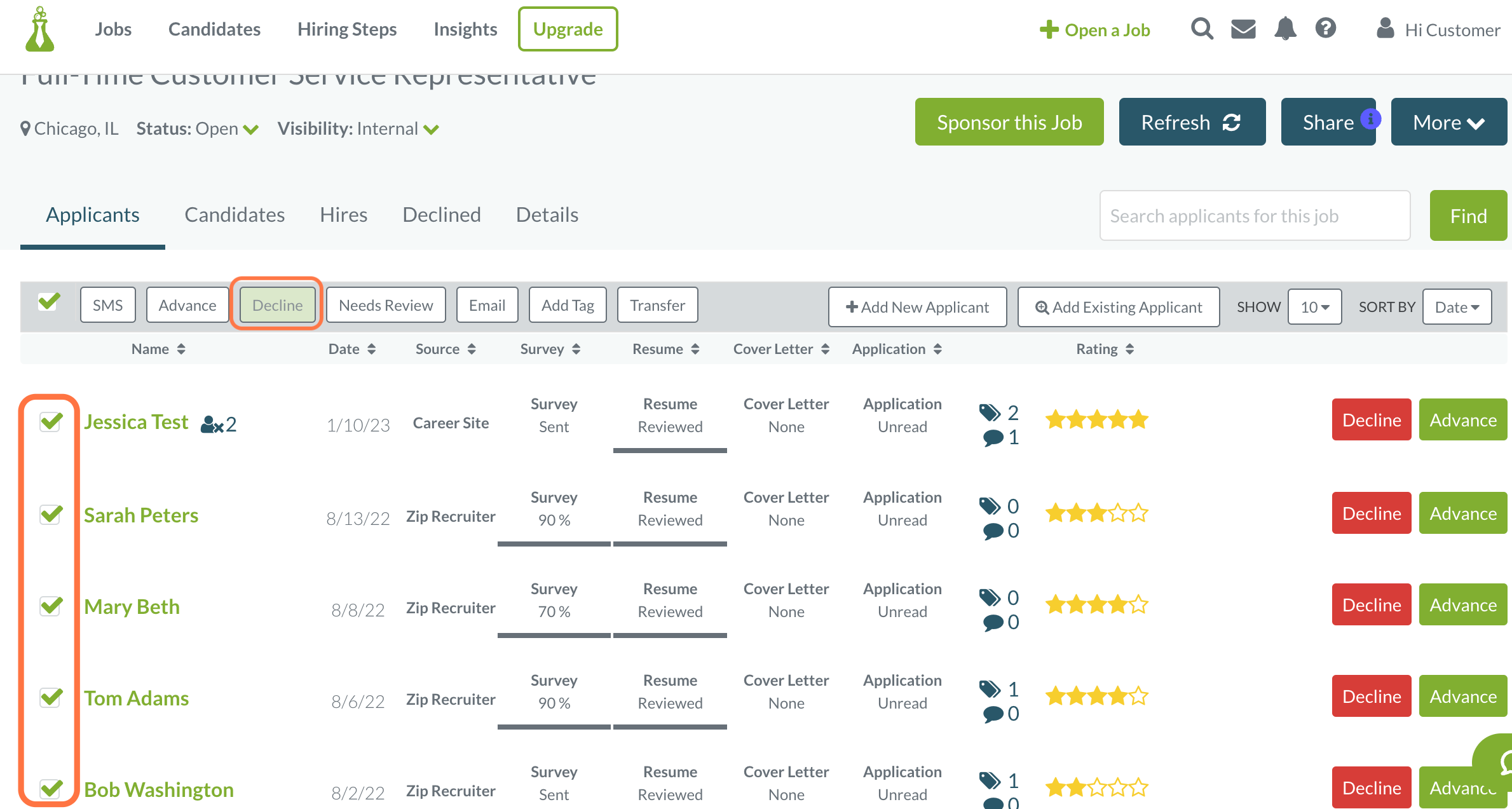 Select the appropriate Disposition Code from the dropdown menu and click 'Move to Declined'.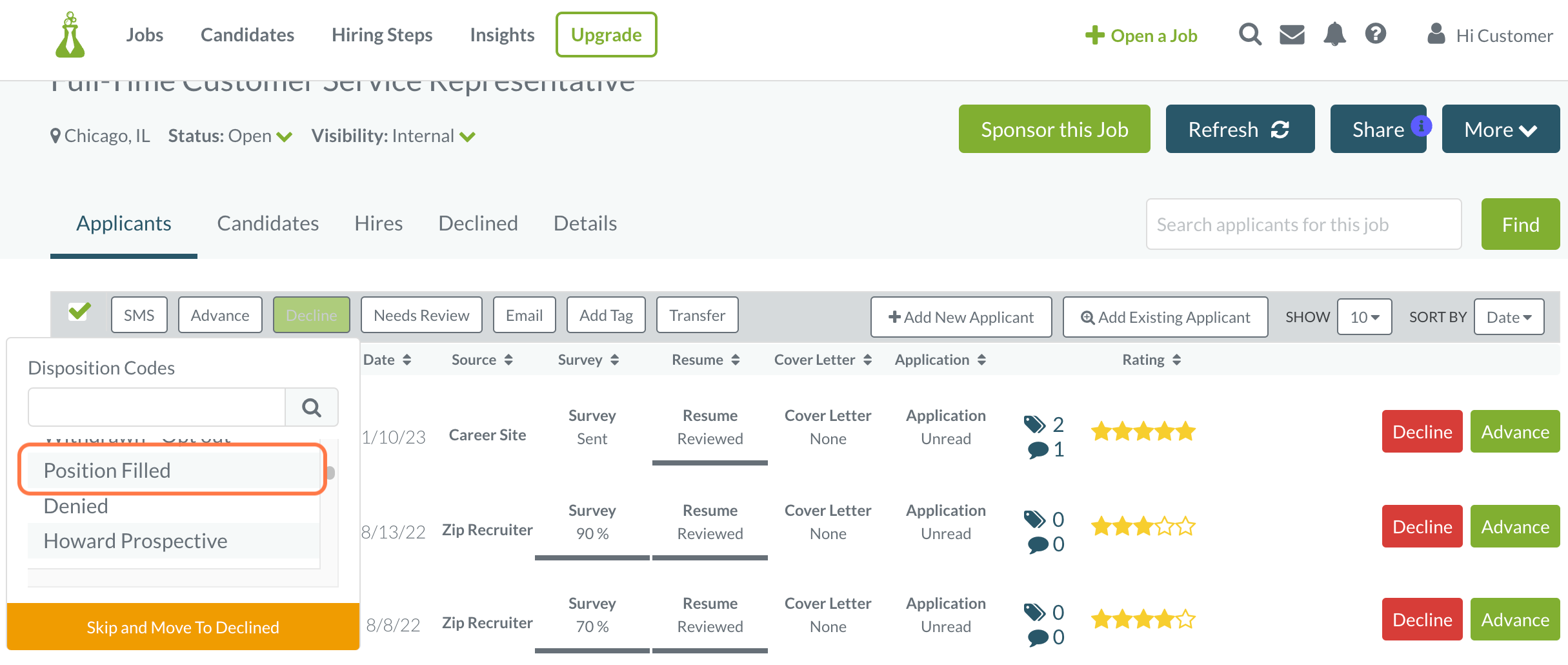 Video Tutorials
Video: Editing Disposition Codes
Video: Using Disposition Codes
Related Articles