Your Hireology career site URL is set up when your account is created but you have the option to change it if needed. Only the Account Owner has permission to make this update.
In this article we will cover:
Changing Your Career Site URL
Begin by clicking 'Hi' in the top right corner of your account.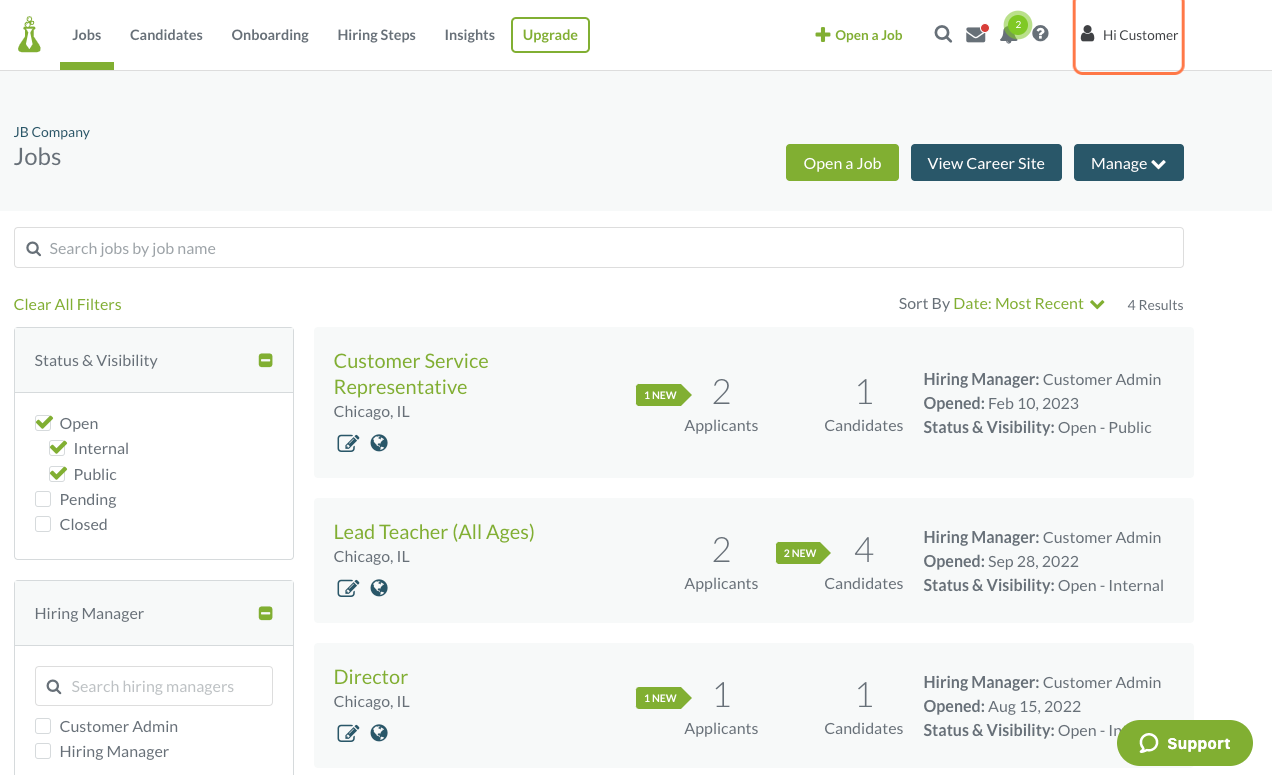 Select 'Billing' from the dropdown menu.

Click 'Change URL' under the Account Details heading. Note: Only the Account Owner has permission to make this change.

Edit your career site URL.

Click 'Change Our URL' to save your changes!

Expectations Post-URL Edit
If you are sharing jobs or have your career site linked anywhere externally (e.g. flyers, business cards, email signatures, social media, etc) or if your Hireology careers page is embedded in your company website, you will need to update this content with your new career site URL. Links that were created with the original career site URL will no longer work.
Hireology's job feed to organic job sites will automatically update with the URL change but it can take up to 24 hours for this to be completed.
Related Topics