You can change the font color on your Hireology career site to match your brand colors or desired color scheme.
In this article we will cover:
Changing Font Color
To customize your font color, click 'Hi' and select 'Settings'.

Next, click the 'Career Site' tab.

In the 'Branding' section, you will see the Color Palette to the right of your company logo. Click 'Heading Color' or 'Link Color' to adjust these colors.

Scroll to the bottom of the page and click 'Save' to save your changes.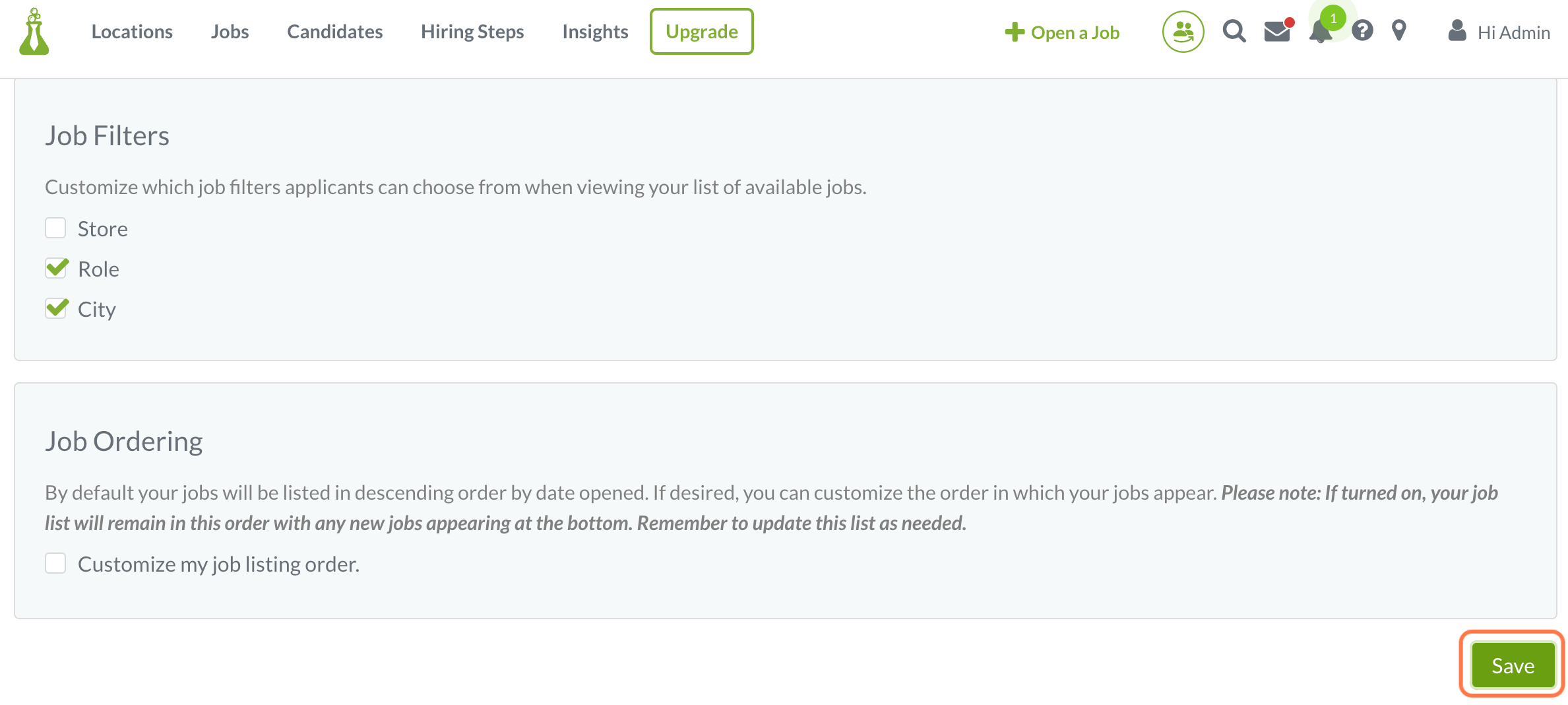 Related Topics