To begin ordering background checks through your Hireology account, we first need to get you authorized. The authorization process is very easy and once submitted, there is zero wait time to begin ordering.
In this article we will cover:
How to authorize your account to order background checks
To start the process, select a job from the 'jobs' tab.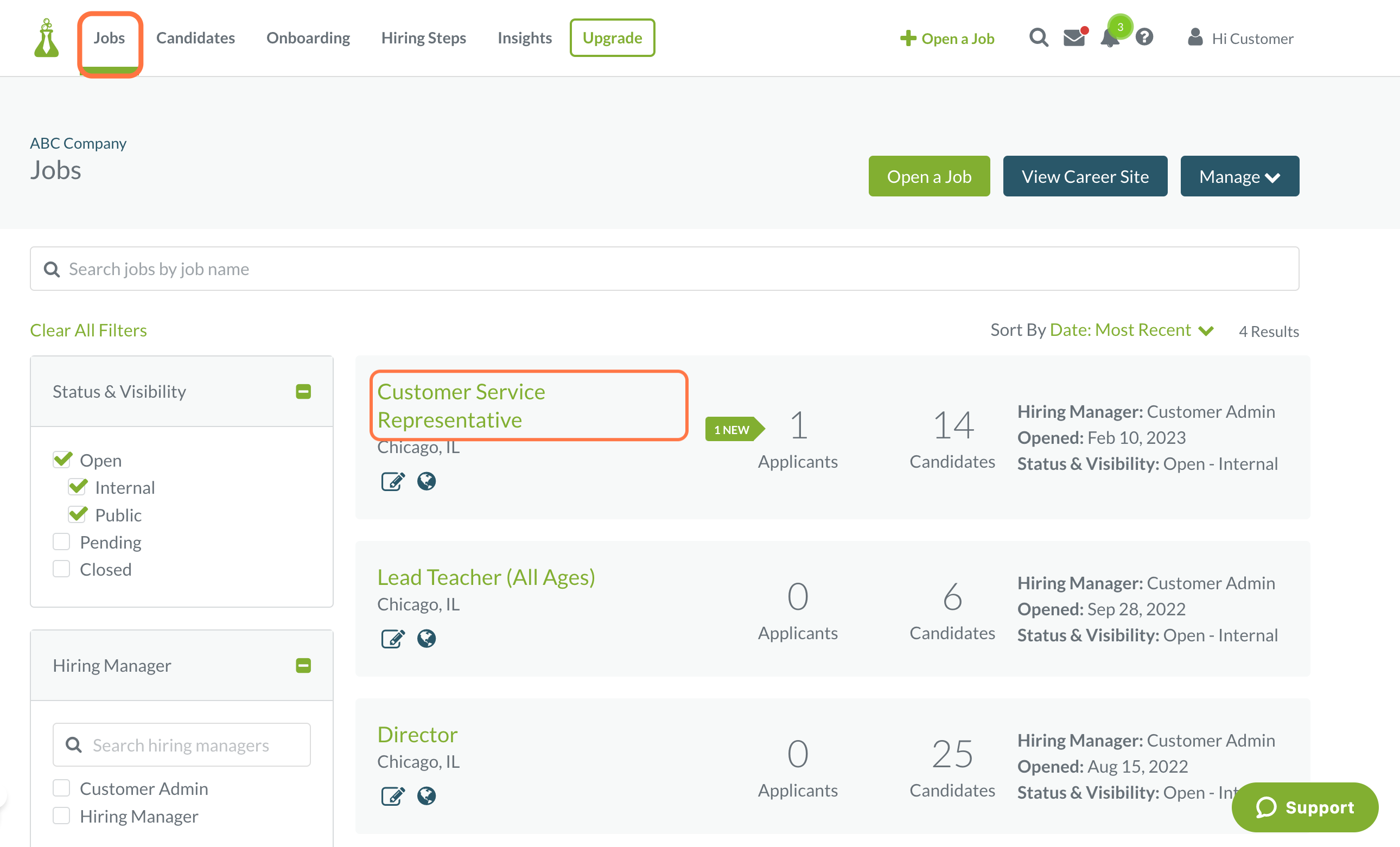 Navigate to the 'Candidates' tab and then select 'Send' under the from the 'Background Check' box on any candidate record. (Please note that if you do not have background checks included in your hiring process, you will not see this box. To learn how to update your hiring process to include this, or any other step, please visit this article.)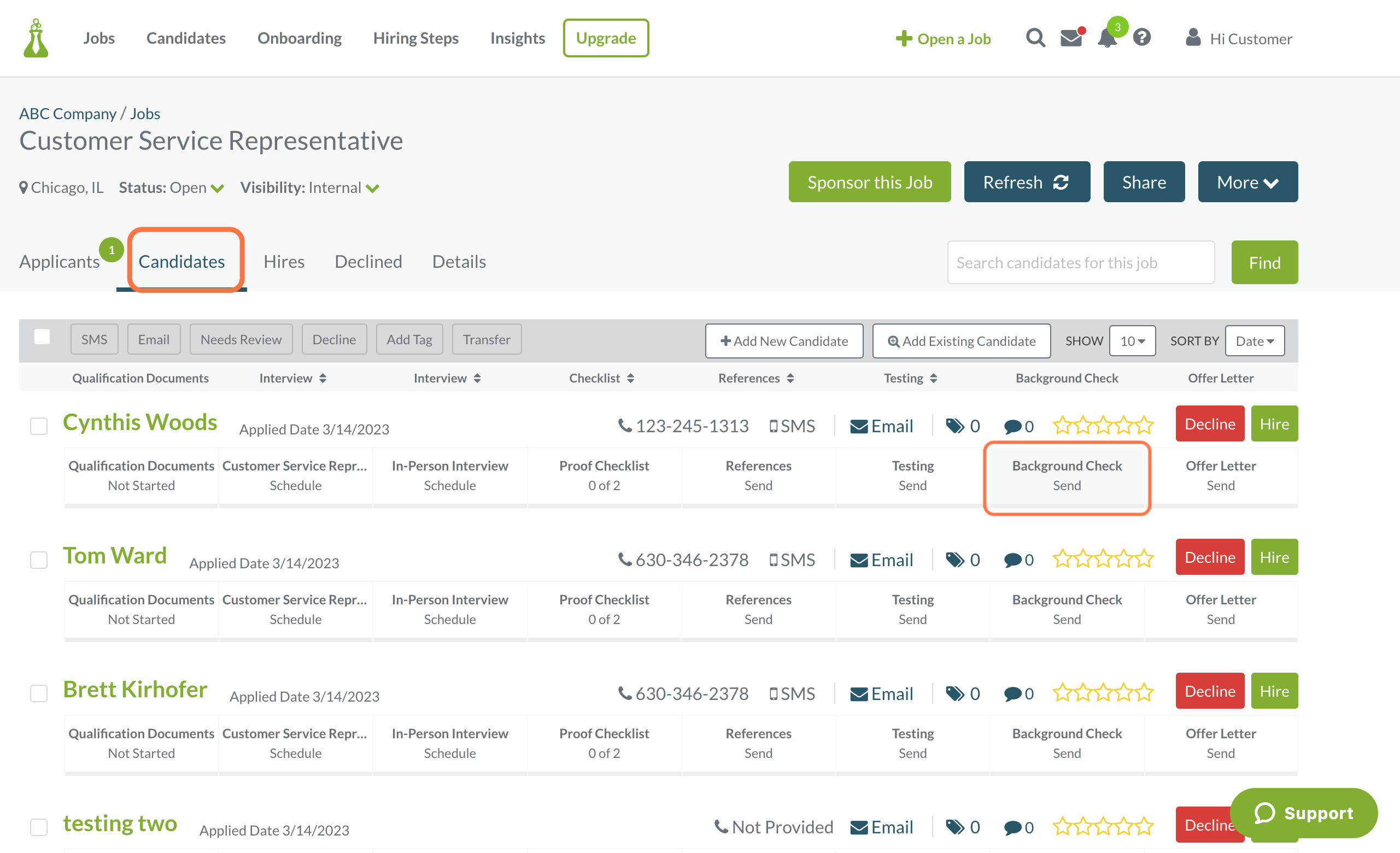 The next thing you will see is the Background Check Authorization Form.

Please take some time to read through the Terms & Conditions then complete the fields at the bottom of the form. Once all fields are filled in, e-sign your name and click 'I Agree'. By clicking the 'Agree' button, you are accepting all Terms & Conditions associated with running background checks through your Hireology account and our partner, Accurate Background.



Note: Only users with Admin privileges will have the ability to sign off on this form. The person doing the set up should be a decision maker within the company with privileges to order and view background checks.
Related Topics