The Hireology mobile app is a great tool for hiring managers to connect with new applicants quickly and kickstart the hiring process. You can download our app for your smartphone by visiting hireology.com/mobile or searching for Hireology in the Apple App Store or Google Play Store. We currently support any modern iPhone or Android device.
In this article we will cover:
Taking Action on an Applicant
There are three actions available when reviewing applicants in the mobile app: Decline, Skip for now, or Advance.
Decline - if you will not be moving forward with an applicant you can Decline them allowing you to send an optional rejection letter and select a Disposition Code.

Skip for now - this keeps the applicant in the review queue so you can come back to them later.

Advance - if an applicant appears to be a good fit, you can Advance them to the next step in your hiring process and send an optional email.

Communicating with an Applicant
There are three communication options available in the mobile app: Call, Email, and SMS.
Call - Tap to initiate an applicant phone call.

Email - Tap to email the applicant.

SMS - Tap to send a text message from the app using a Hireology phone number.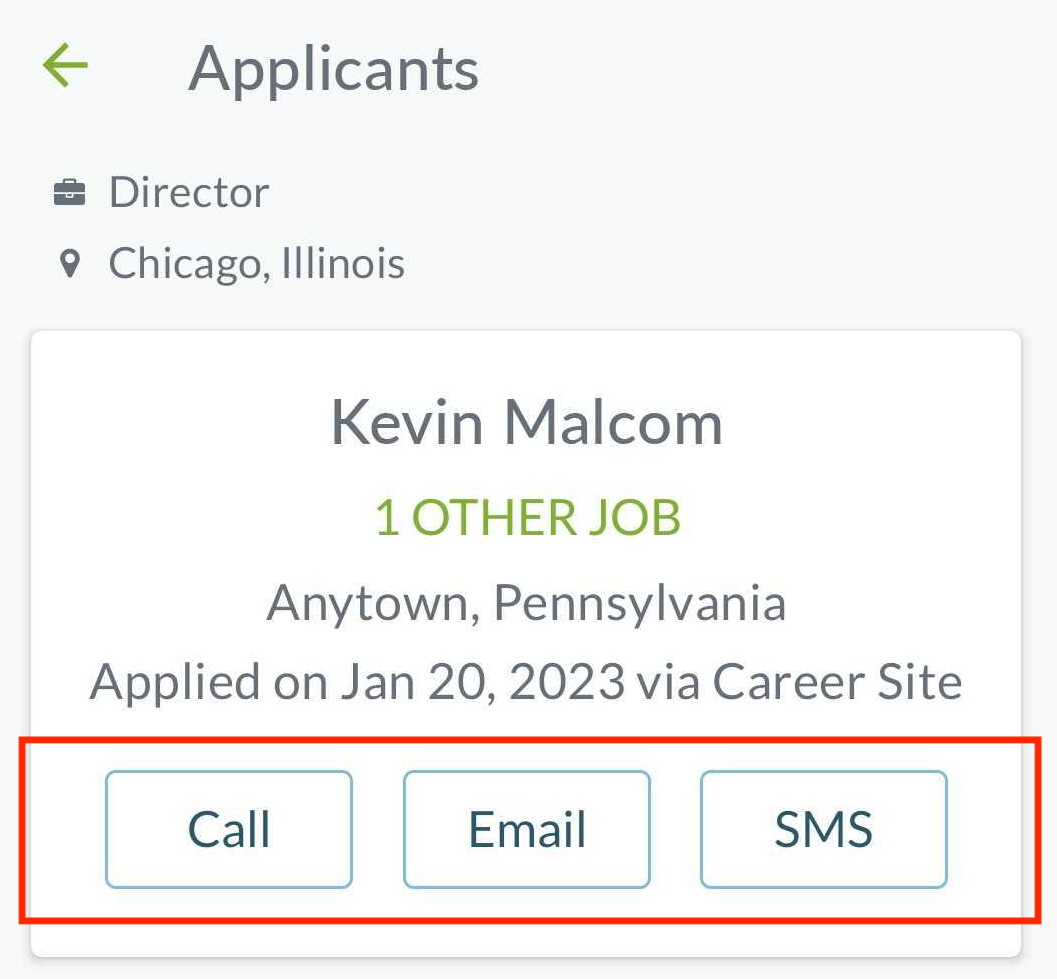 Related Topics