Applicants who apply to multiple positions within your Hireology account are identified as duplicate applicants. You will be notified of duplicate applicants through a specific icon linked to that applicant.
In this article we will cover:
How a duplicate applicant is defined
Duplicate applicants are defined as an applicant the applies to any job in your Hireology account with the same email address.
We track applicants based on email address as phone numbers tend to change frequently and are not a reliable way to identify applicants.
Though the applicants are duplicates, they are treated as individual applicants per role. Action taken on them within one job profile will not affect their status within another job profile.
How to identify a duplicate applicant
A duplicate applicant will be able to be identified via the icon below.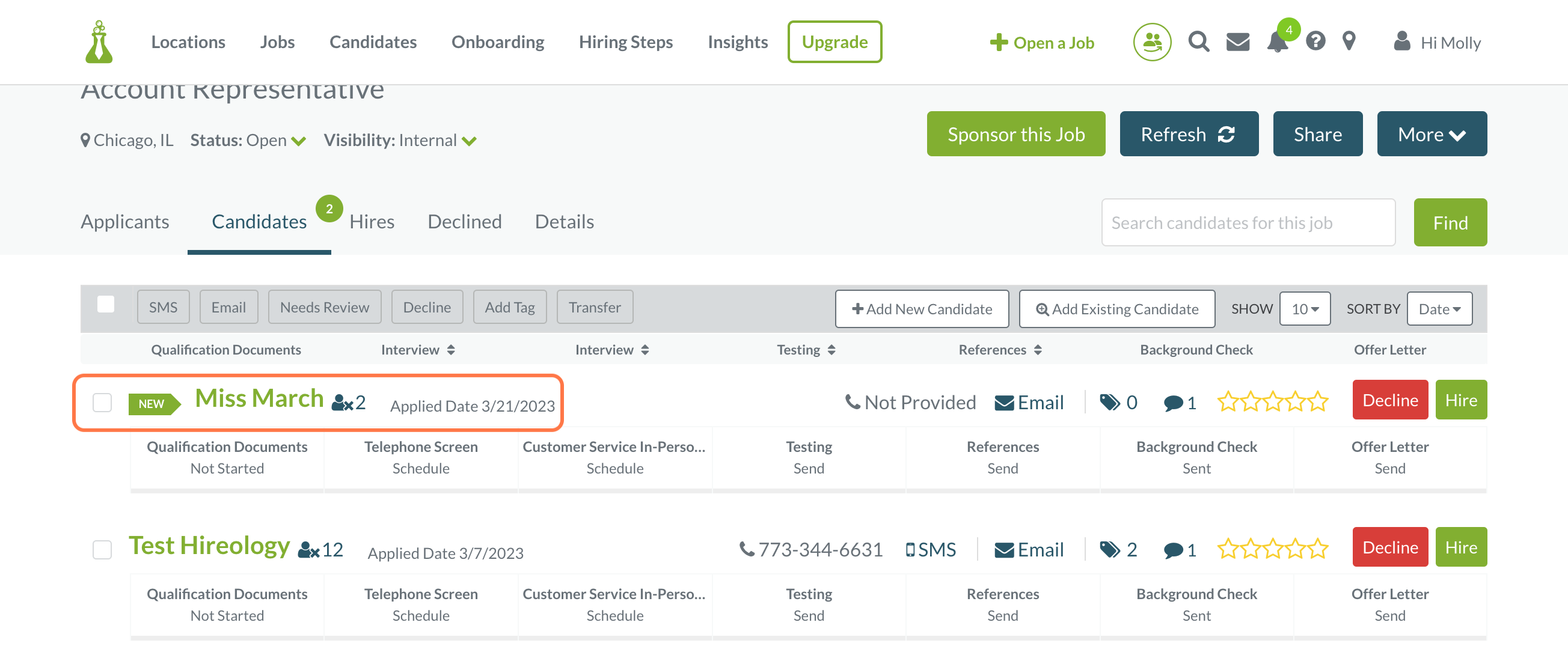 Click on the icon to review what other positions that applicant or candidate has applied to as well as the last action taken on them.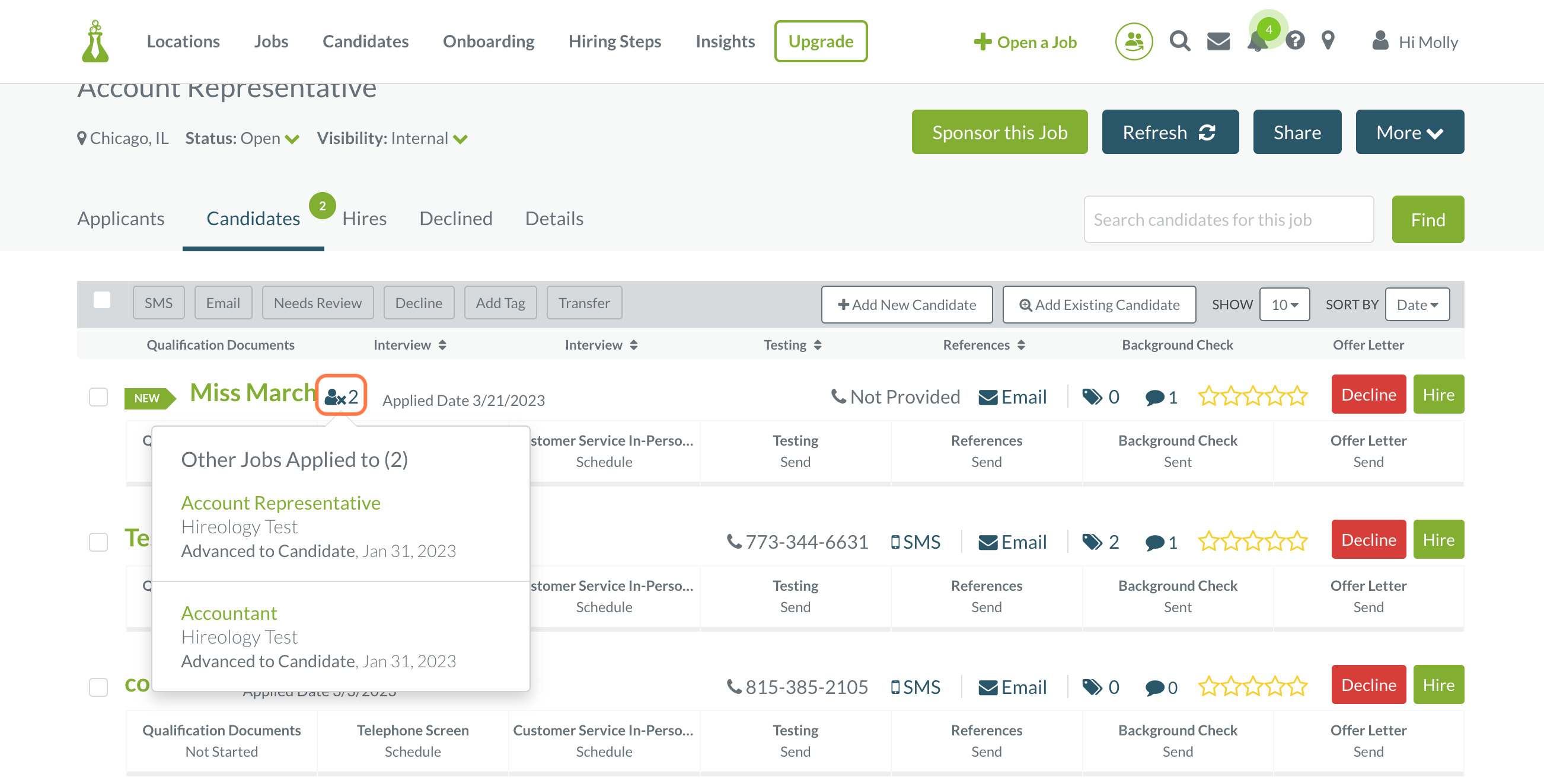 Related topics